FENNEL, a traditional way to use this Veggie full of Qualities
Do you remember the fennel that my friend Castro gave me in my visit to the organic garden last week?
Well, in the end, as I told you, I have prepared a recipe with it to share with you. And I have also decided to tell you a little more about the properties and history of this magical ingredient.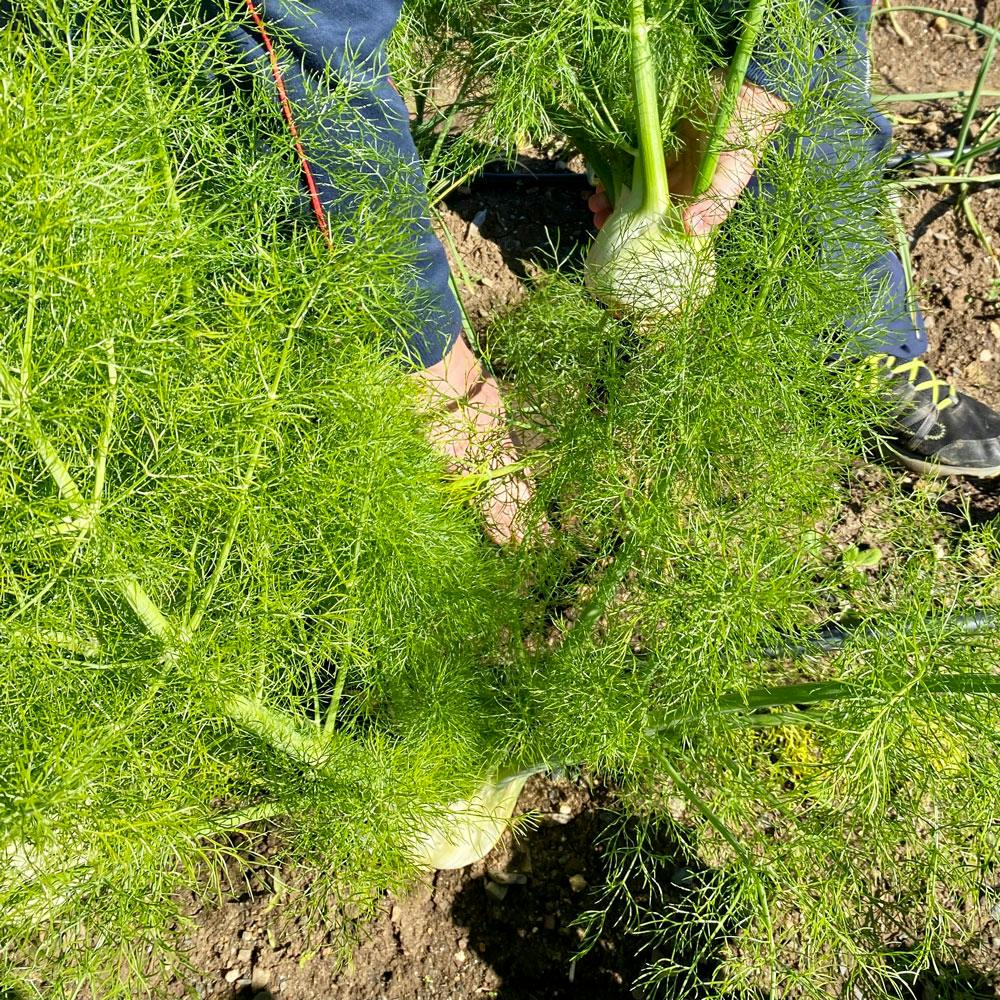 This beautiful and aromatic vegetable has been used as a medicinal element since ancient times. Always closely related to the care of the digestive system. It is very common to find it in the Mediterranean area of the country; it grows wild and is also cultivated in orchards. In winter, it remains dormant, root-shaped, to sprout in spring with needle-shaped leaves, its stems reaching a right height. It blooms in summer, with parasol-shaped flowers. With the summer heat, it begins to dehydrate externally, and its seeds dry out.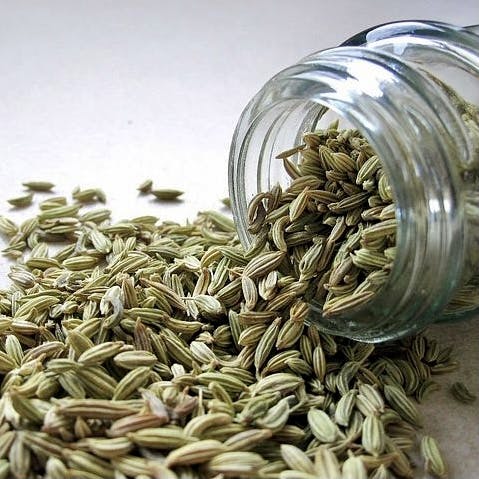 Fennel Seeds
Little History

More than 700 magic formulas found in Egyptian papyri from 3,500 years ago testify to the importance given to this vegetable in the diet of the country of the pharaohs. In Greece, it was considered a gift from the gods and symbolised success since the famous battle of Marathon in 490 BC. C, between Athens and Persia, took place in a field of fennel (máratho, name of fennel in Greek). The Romans cultivated it for its edible shoots and aromatic fruits. There is also an ancient Indian tradition that qualifies it as "pearl of aphrodisiacs", forming part of supposedly exciting potions and concoctions.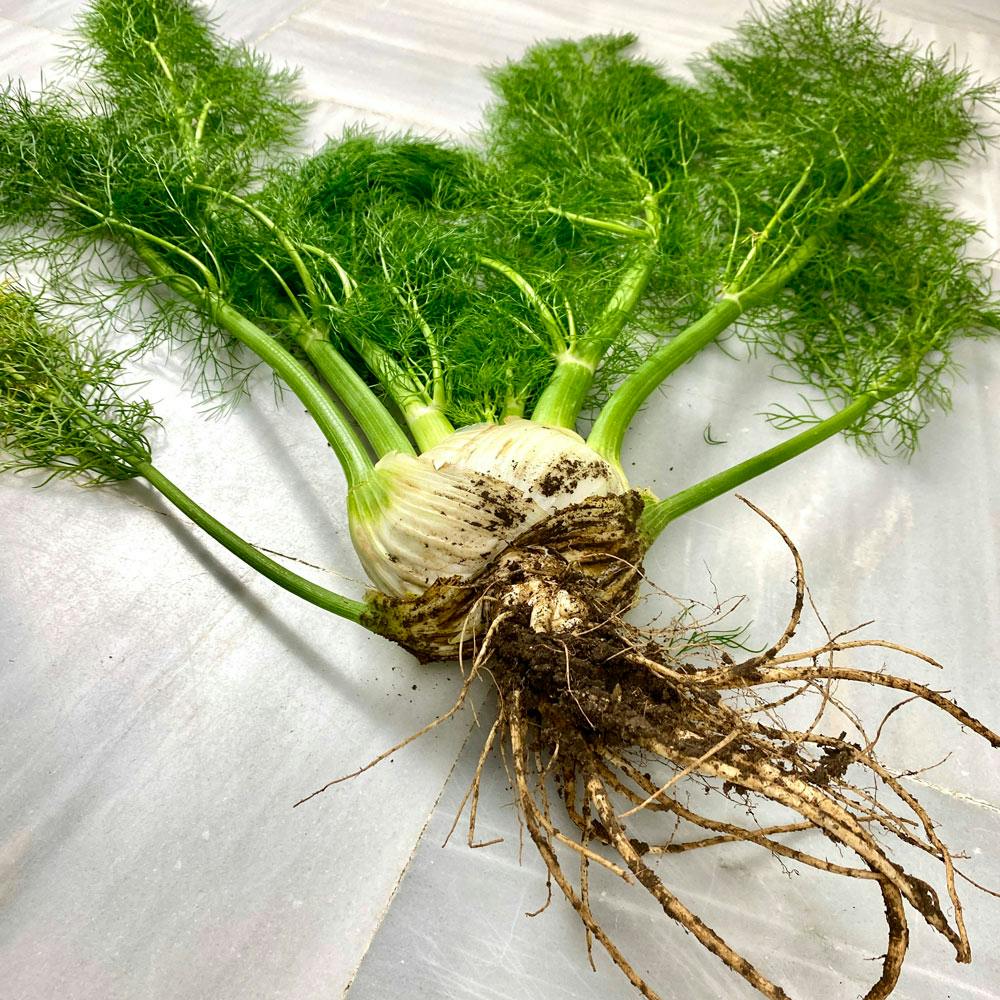 Uses
Fennel is commonly used in the gastronomy of Spain in the preparation of pickles, dressings and sauces, for providing a typical aniseed aroma. It is a common ingredient to flavour the famous olives in different olive-growing regions of Spain. We can also find a great variety of Stews in which fennel is always seen as a common ingredient. In Galicia, it is traditionally used to flavor cooked chestnuts.

Fennel Stew with Ham and Chorizo. "Potaje de Hinojo"

Today I bring you a version of "Potaje de Hinojo Granadino". I have substituted some ingredients adapting it a bit to some leftovers that I had at home and to my liking. I have made this recipe with the green stems of the fennel, but you also can use the bulb.
And the inspiration came to me when my friend Castro told me about a traditional recipe from his village near Granada. I hope you enjoy cooking and eating this rich stew, very pleasant in cold winter.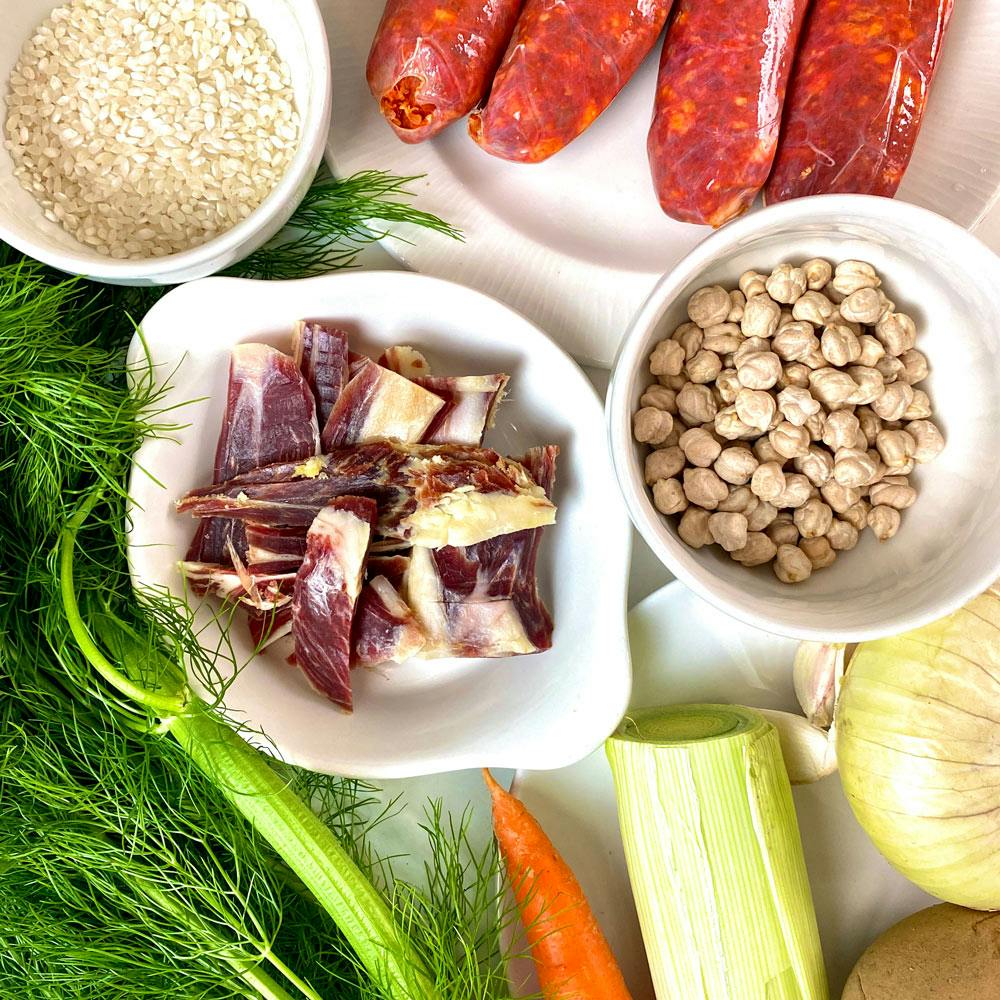 Ingredients
Potatoes 200 g.
Rice 100 g.
Chickpeas 100 g.
Leek 1 u.
Two cloves of Garlic.
Carrot 2 u.
Spanish Iberian Ham Fat 100 g.
Spanish Iberian Ham 150 g.
Chorizo 2 u (400g).
Fennel 400 g (1 or 2 fennels).
Water 1.5 L.
Salt.
Black pepper.
Preparation
Wash, Peel and cut in dices the leek, carrot, onions and garlic.
Add them into a pot with 1,5 L of water.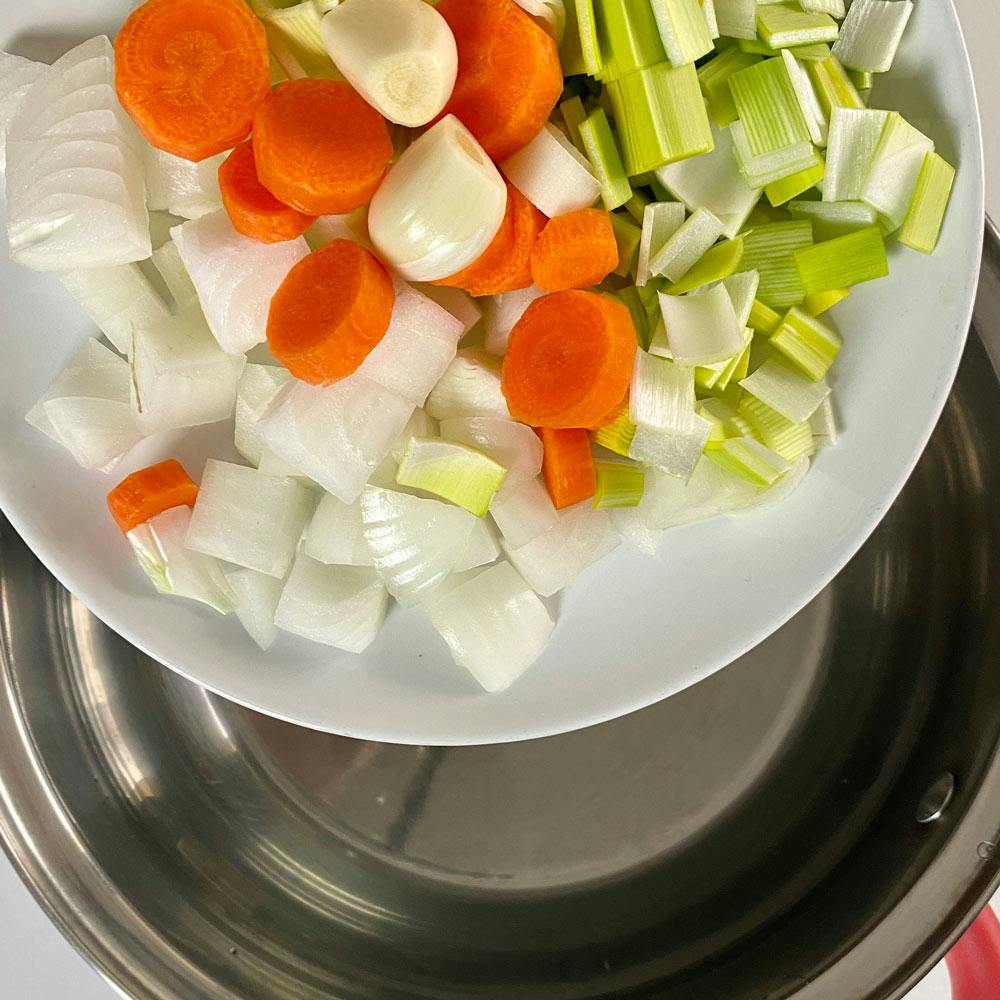 Add the Iberian ham fat into the pot.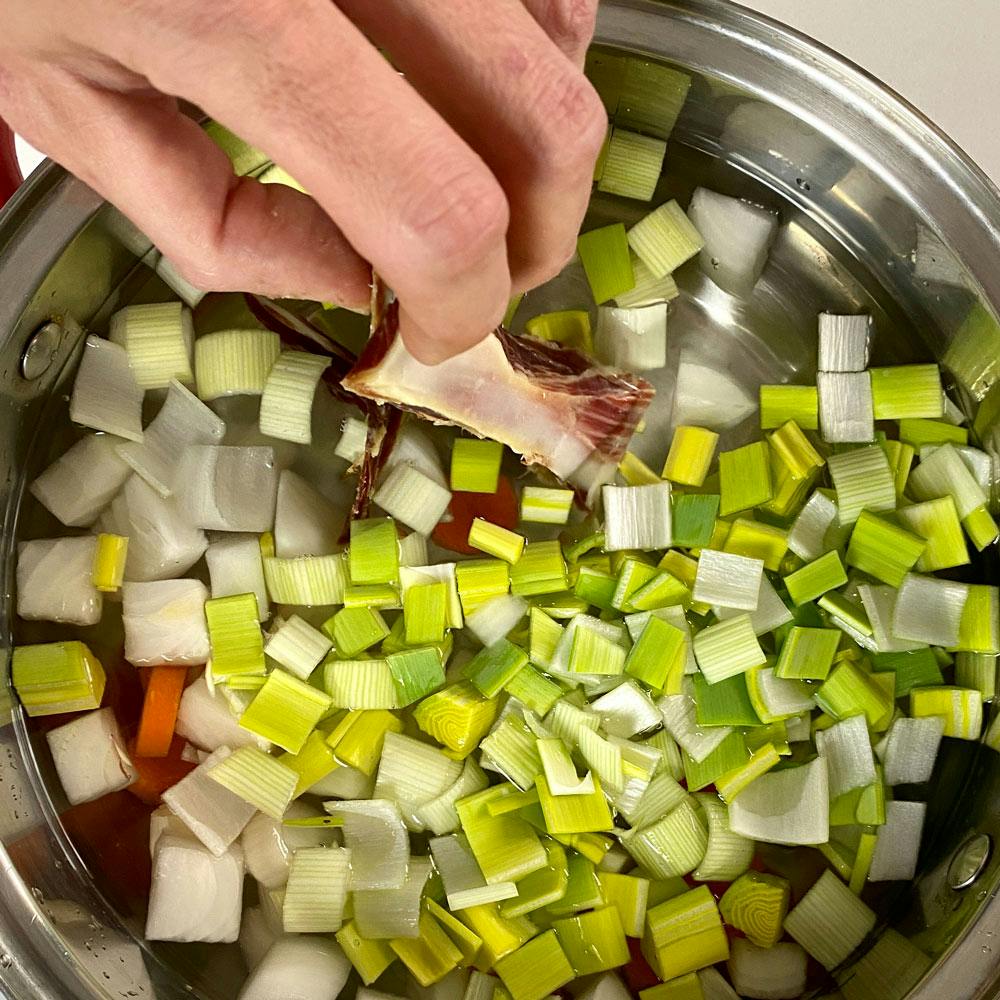 Wash and chop the green part of the fennel and add it to the pot. Traditionally only the green part of the vegetable is used in this recipe, but you can also use it whole.
Put the pot over medium heat and boil them with ham fat and a little salt.
Peel the potatoes and chop them to add later.
When the water with the veggies in the casserole starts to boil, add the chickpeas previously soaked for about 8 hours.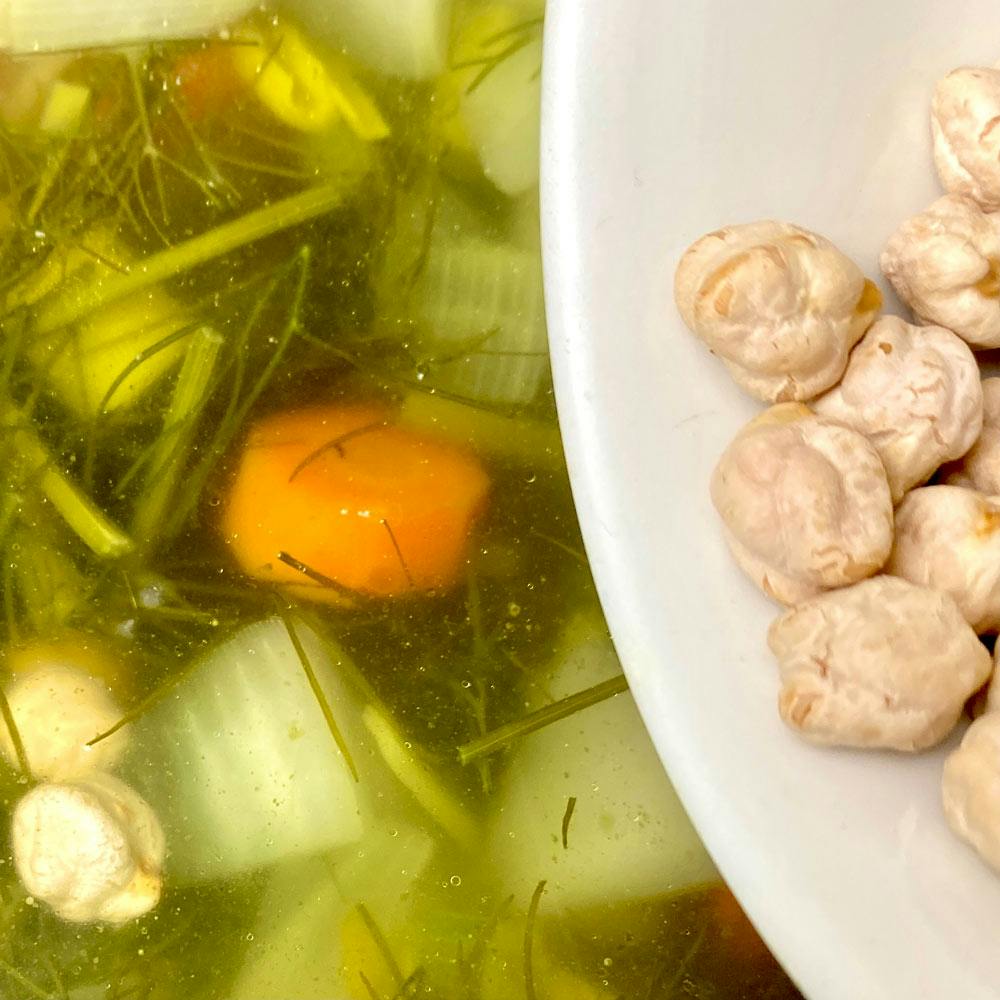 Let them cook for about an hour and a half in total approx.
In parallel, in another pot, boil water to cook the sausages "chorizo"and the ham, for about 20 minutes.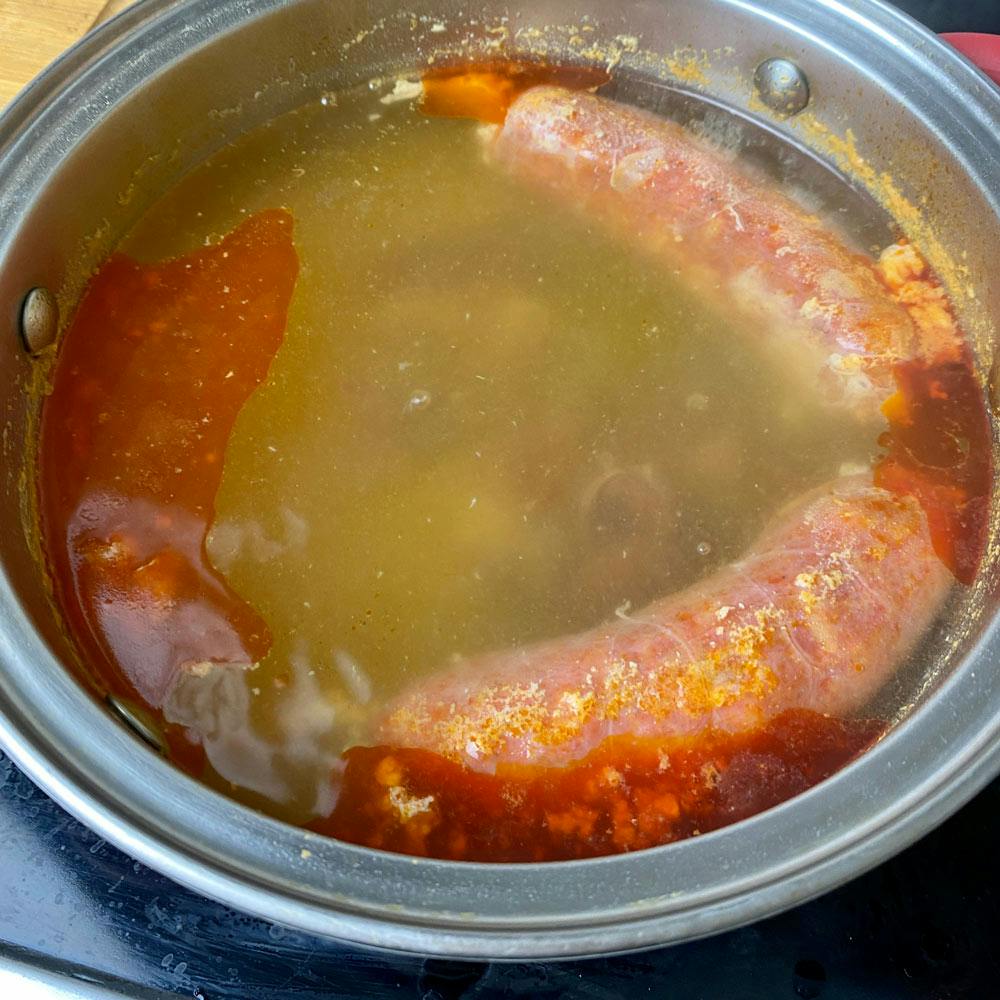 Take them out, let them cool down and dice them to later on add them to the plate.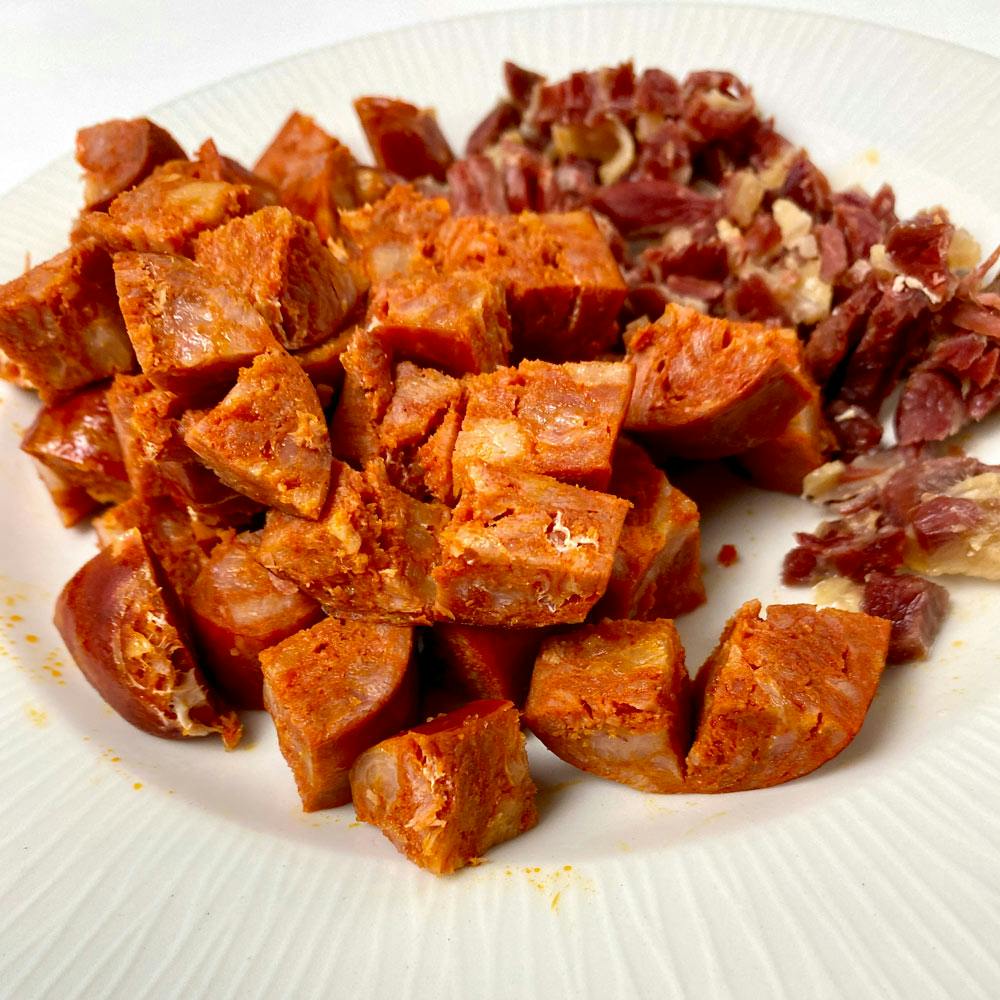 You can add a little of the water used to cook the stew's sausages, to give a little extra flavor to the main pot.
Add the potatoes and rice.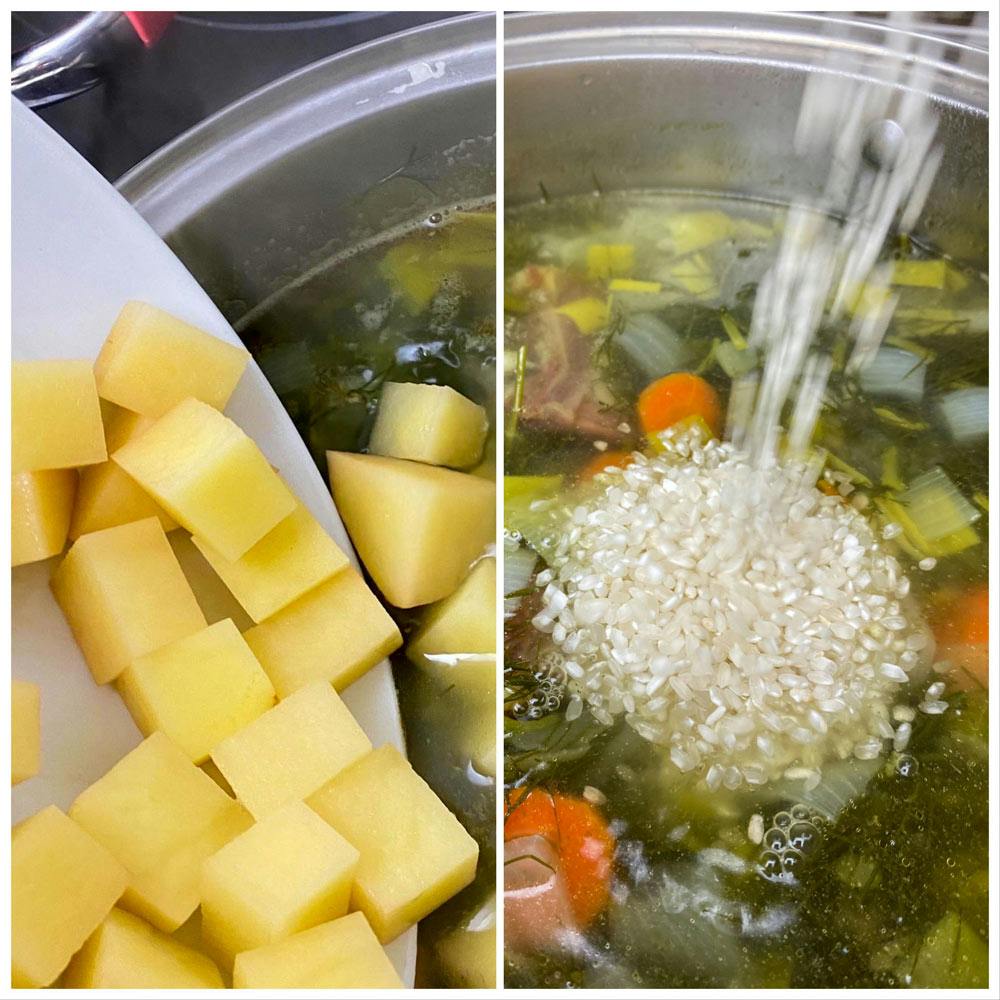 Cook them for another 25 min all together and correct the seasoning.
The chickpea must be tender.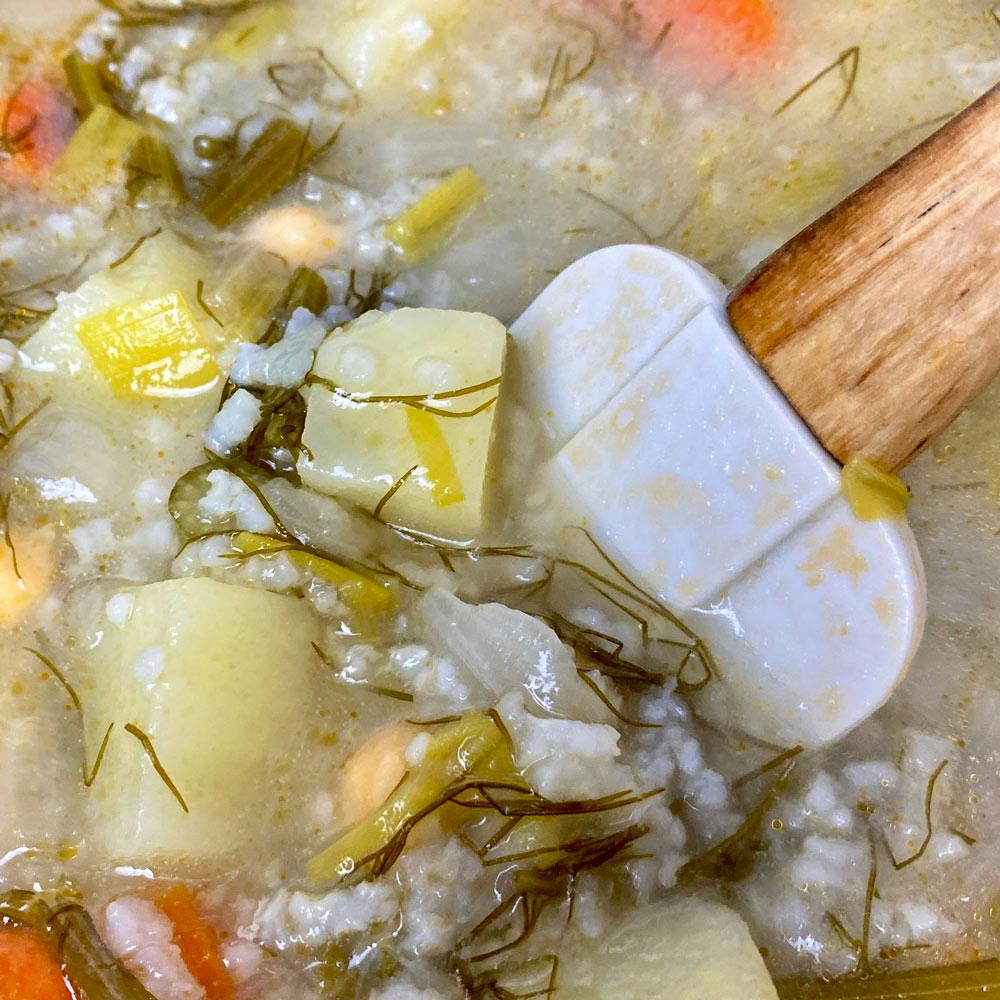 Now Time To Plate.
In a bowl or soup plate, serve the stew with the vegetables.
Finish the plate with the chorizo, the ham and a little green from the fennel.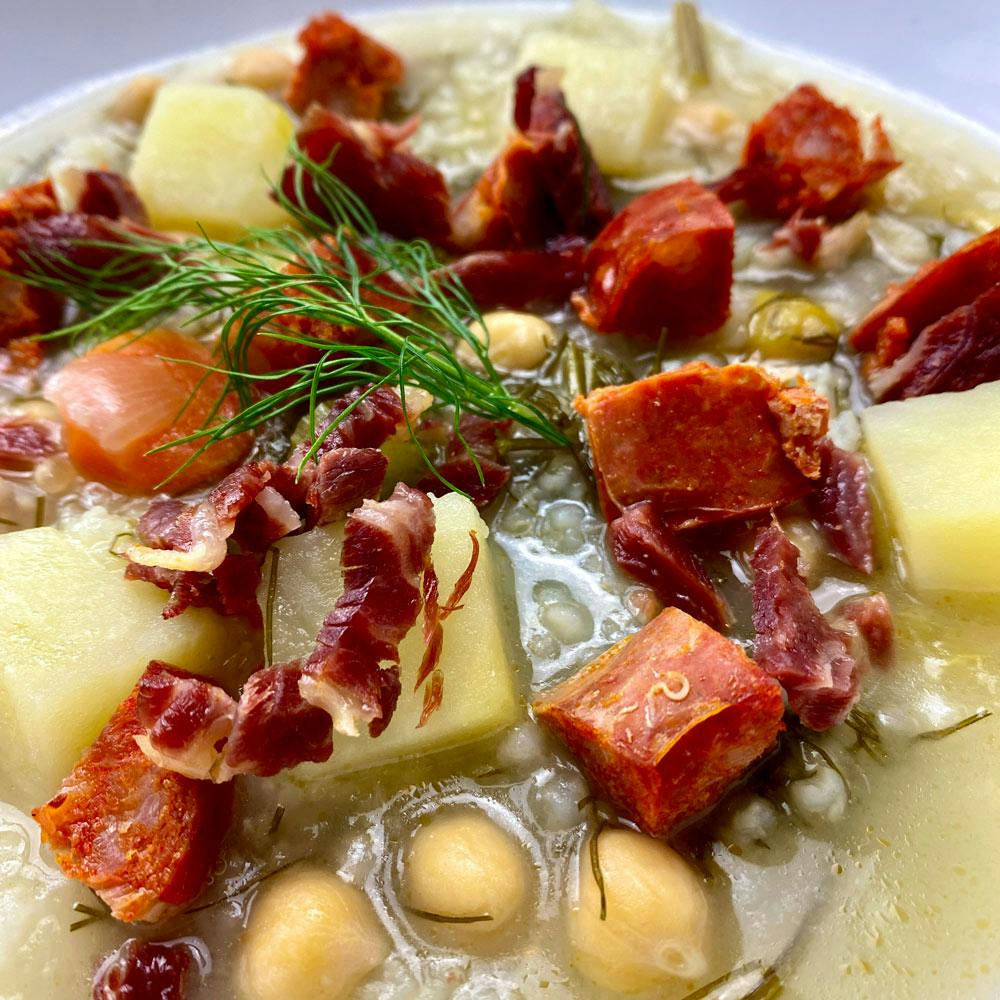 Have a Tasty Day.