Women who changed the history of gastronomy
Hello everyone!
This week on the occasion of Working Women's Day, I want to pay tribute to all those women who have changed history and have created a more egalitarian world with their sacrifice and their struggle.
The hard work of many women have served to be the motivating example, and open the way for all the women who wanted and want to dedicate themselves to this challenging job, and why not say it, with many macho behaviours still today.
But fortunately, the new generations that are integrating into the kitchens are increasingly clear about the concept of respect, and especially the non-acceptance of any macho behaviour. I believe that we all have to create an environment where respect and camaraderie have to be the central values.
That is why today, it is a pleasure to share a little of the lives of these five fighters and successful women.

Nicolasa Pradera (1870-1959)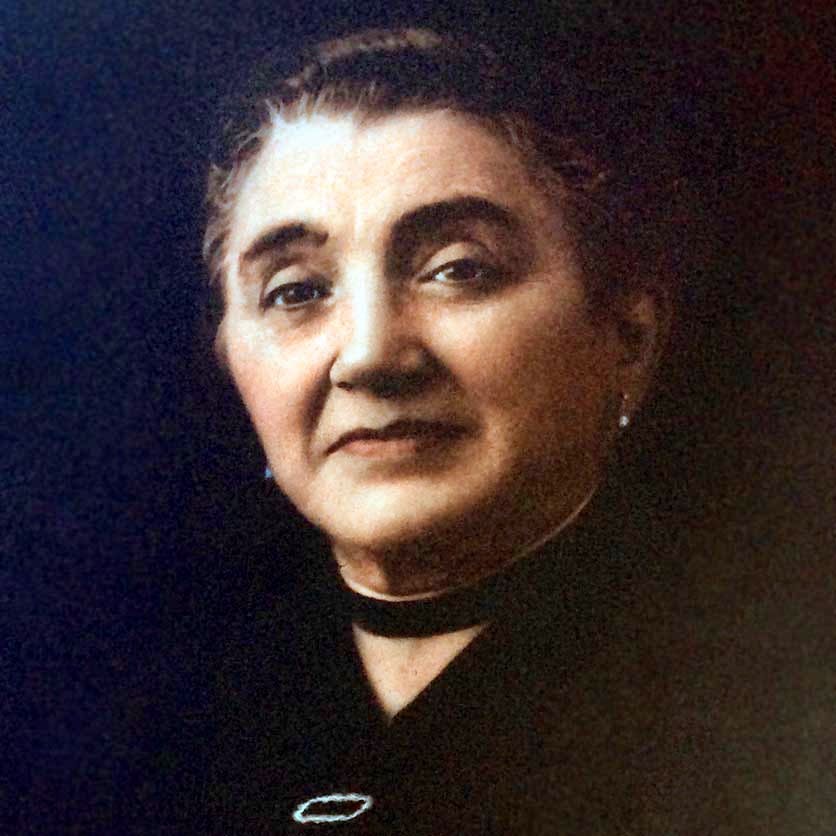 She was a Spanish chef, famous for being the founder of Basque cuisine restaurants that bear her name in different Spanish cities, with which she gained national renown.
Nicolasa Pradera was from a very humble family. She grew up in a small village of Vizcaya ( Basque Country). At the age of 20, she began to work in the wealthy family's domestic service, as a kitchen helper. When one of the daughters of that family married and moved to San Sebastián, Nicolasa went with her to the new home where she worked for 22 years. There, she learned the trade and became the head chef.
In 1912 she opened a restaurant in San Sebastian, which they called Casa Nicolasa. At that time the city was one of the main tourist destinations on the Iberian Peninsula, attended by the nobility and wealthy from Spain and other European countries.
Years later, in 1931, after the big succes of the restaurant, Nicolasa Pradera sold it and the Casa Nicolasa brand  for very good value.
In 1933 she wrote "La Cocina de Nicolasa", which was prefaced by the Doctor Gregorio Marañón , one of the most influential person at this time, and after eight editions, It became a reference  of Spanish gastronomy.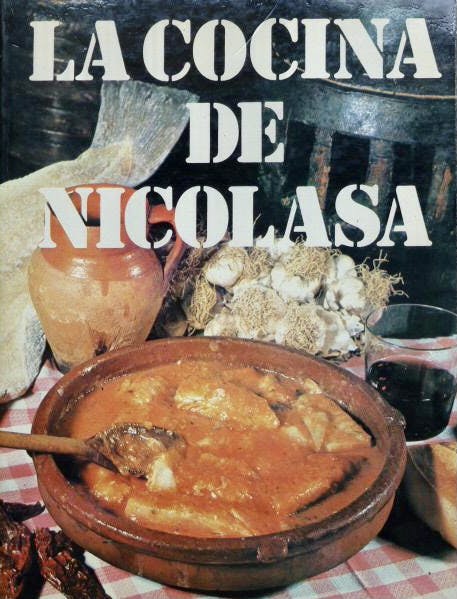 After the civil war, in 1940, she went to Madrid with her daughter where they opened the Nicolasa Restaurant in Madrid, first on Sevilla street and then on Velázquez street, two very famous street in Madrid.
Then Nicolasa pass the last year of her life, teaching her recipes, consulting for restaurants and always surrounded by food and family.
Eugenie Brazier (1895-1977)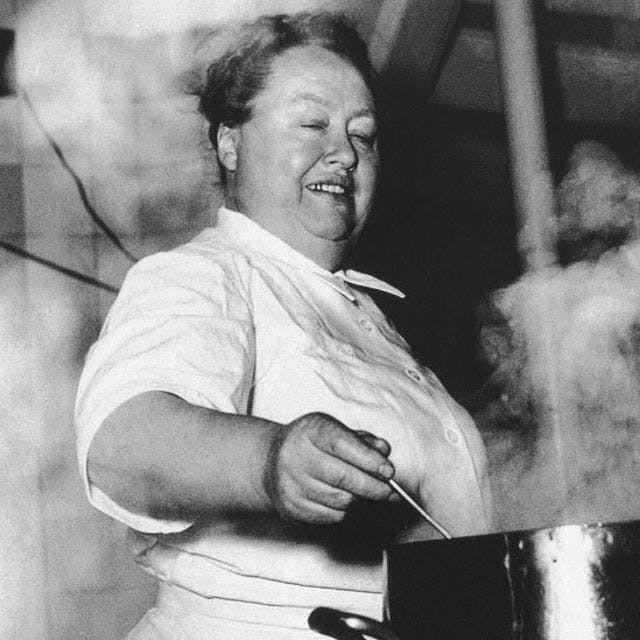 Eugénie Brazier, nicknamed Mother Brazier, was a French cook. She was part of the first group of chefs to obtain three stars in the Michelin Guide in 1933, in her restaurants in Lyon and Col de la Luère, in Pollionnay, from 1933 to 1968.
Eugénie Brazier began doing everything except being in the kitchen. At the age of 20, her life changed, and her interest turned into a method and this into a passion for cooking, until she became one of the most influential women in French gastronomy of the last century. She was christened 'La Mère' (the mother) for her wisdom and good work.

Marie Bourgeois (1870-1937)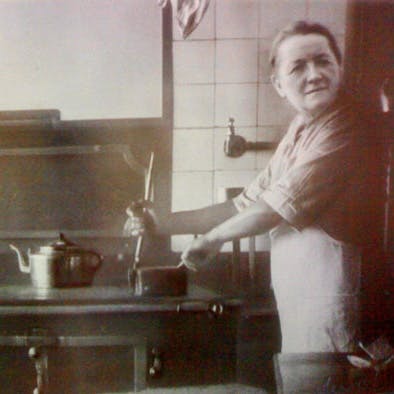 At the beginning of the 20th century, in Lyon, women who worked in the kitchen were called "mothers". Like Eugénie, Marie Bourgeois opened her restaurant, after leaving her job as a maid in wealthy families' homes.
Marie opened La mère Bourgeois in Ain, a region of France close to the Alps. Thanks to the impeccable service she provided at the restaurant, in 1923 Bourgeois was the first woman to receive the Club des Cent award, and the second to win three Michelin stars.
In her exquisite recipe book, the spicy cake, fresh frogs and the floating island with pink pralines stand out. This self-made woman put her heart into every dish she served, leaving an indelible mark on the memory of her region.

Marguerite Bise (1898-1965)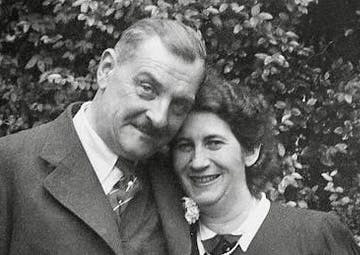 Marguerite Bise with Eugénie Brazier and Marie Bourgeois, forms the group called "the grandmothers of Lyon". She is a pioneer of French cuisine. She opened the Auberge du Père Bise restaurant, in honour of her husband, for which she received three Michelin stars.
Thanks to the delicacy and rigour Marguerite presented dishes such as crayfish gratin or tarragon chicken, the Auberge du Père Bise became one of the most famous restaurants in the 30s.

Julia Child (1912-2004)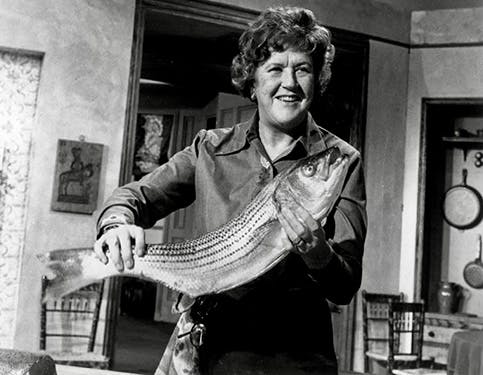 Julia Child( Julia Carolyn McWilliams), was an American chef, author, and television host. She was recognized for bringing French gastronomy to audiences in her country with the launch of her cookbook, Mastering the Art of French Cooking - Mastering the Art French cuisine. She also had a notable influence thanks to her television shows, the most prominent of which was The French Chef, released in 1963.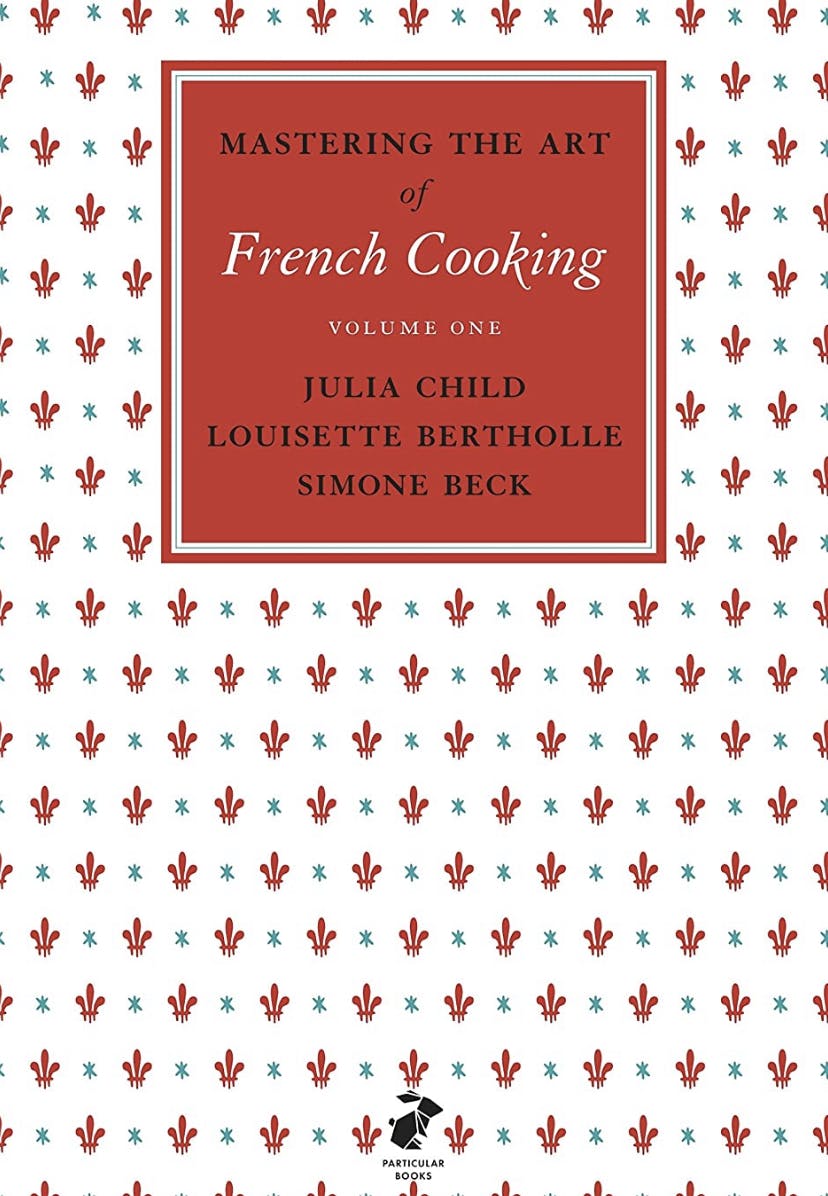 Children was an audience favourite from the time of her public television debut in 1963. She was a regular part of American culture and the subject of numerous cultural references, including numerous parodies on television, radio, and capsules. Her massive success on her air may have been coupled with her refreshing outlook on the genre. In 1996, Julia Child was ranked number 46 in the list of the 50 greatest television stars of all time in the American television guide: TV Guide.
I have to say that it is a very small selection, for the large number of pioneer women in our industry. But I think they are the most significant in the culinary world. Now that you know them, you can expand your knowledge of them by looking for a little more information on internet, the life of everyone of them is super interesting.
To say goodbye, I also want to pay tribute to all those women who are not famous, but they have a great influence in our lives, which are our grandmothers, aunts, mothers, sisters, cousins ​​and wives.
I hope you liked the post and wish you all  Happy International Women´s Day!
Have a Tasty Day!