Veal fillets with Blue cheese sauce, "Escalopines de Ternera al Cabrales"
This week I want to show you a recipe for blue cheese lovers. Specifically Cabrales. This cheese of three types of milk (goat, cow and sheep) is matured in the Caves of Cabrales, (Asturias Region), where the humidity and temperature conditions are optimal for its maturation. It has become internationally famous for the quality of its natural eatable bacterial (Penicillium) infiltration and especially for its balanced flavour. The small production of this cheese is protected by the Cabrales Designation of Origin, this makes it a very careful product throughout its production chain. Starting with the pastures where the animals are fed in semi-liberty, down to the last detail in their maturation and sale.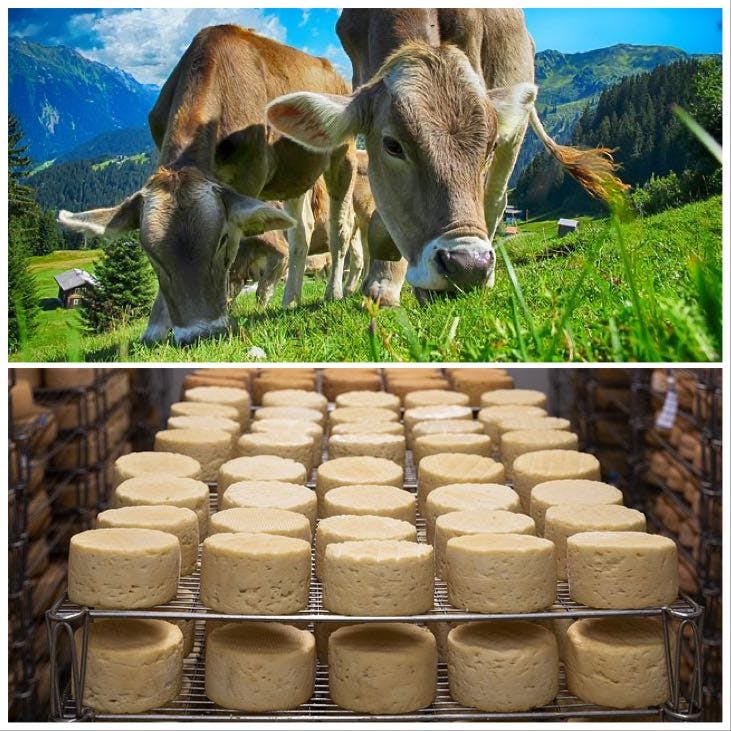 There are many ways to use Cabrales cheese in the kitchen, for example in Salads or accompanied by quince, fruit and nuts.

Today in homage to my beloved Asturias, I have made a very easy recipe that everyone likes. Well everyone who likes blue cheese. Because as in many things, Cabrales blue cheese either you love it or you hate it.
So I did a sauce with the blue cheese to accompanied nice fillets of Veal flank from this region.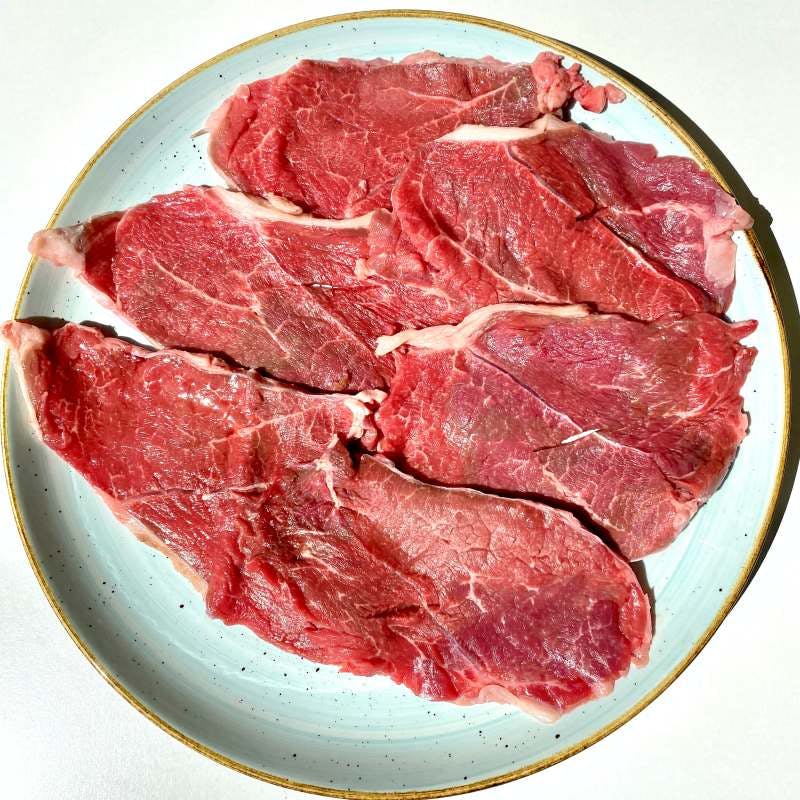 Veal fillets with Blue cheese sauce, "Escalopines de Ternera al Cabrales".
Ingredients
Fillets of Asturian Veal Flank (Ternera Asturiana) 400 g.
Flour 100 g.
Eggs 4u.
Mild olive oil 200ml
Salt
Pepper
Potatoes 200 g.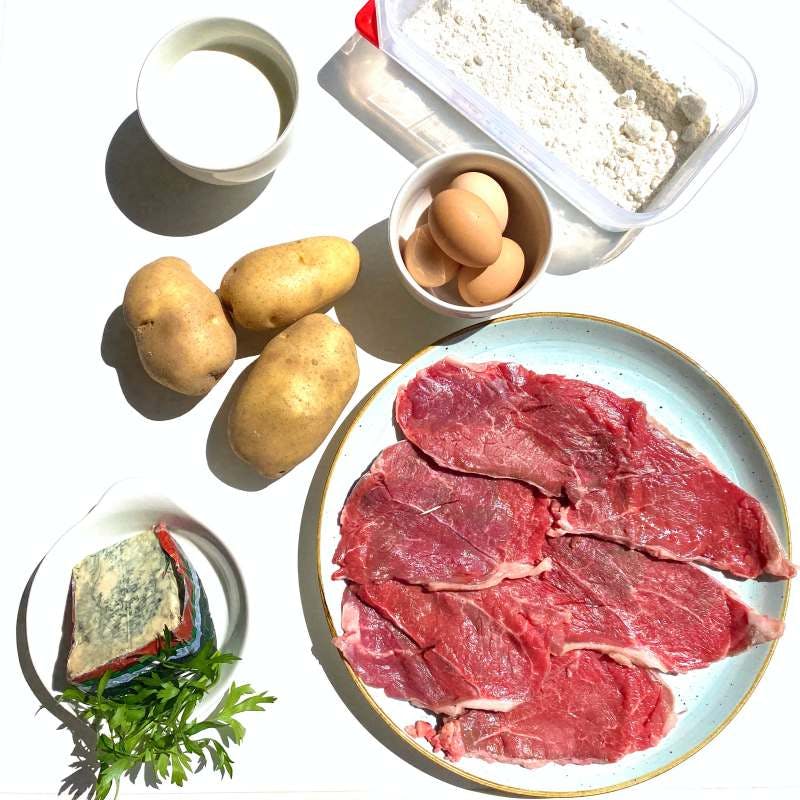 For the Cabrales sauce.
Cabrales cheese 150 g.
Cream 100 ml.
Preparation

We start with the sauce, you will see how easy.
Pour the cream into a saucepan and put it over medium heat.
Crumble the blue cheese in the saucepan and let it melt with the cream until it has a sauce texture.
Heat the olive oil in a pan to fry the nest of potatoes. Preserve them.
On the other hand, season the fillets. Do a little cut in the central nerve to avoid losing its shape when they are frying.
Pass them through flour and egg. Coat them.
 Fry them at about 170 degrees.
Then, rest them on absorbent paper to dry them of oil.
I hope you like this recipe with its pure Asturian flavour. If you are lucky enough to be able to accompany it with a glass of cider, you will travel for a moment to this beautiful region.