Tuna Tartare
I made this tartare at the end of the summer with a piece of tuna that my friend Eugenio gave me. The idea of the dish was to respect the tuna as much as possible, so I decided to put a mild dressing and thus enjoy the unique flavor of tuna.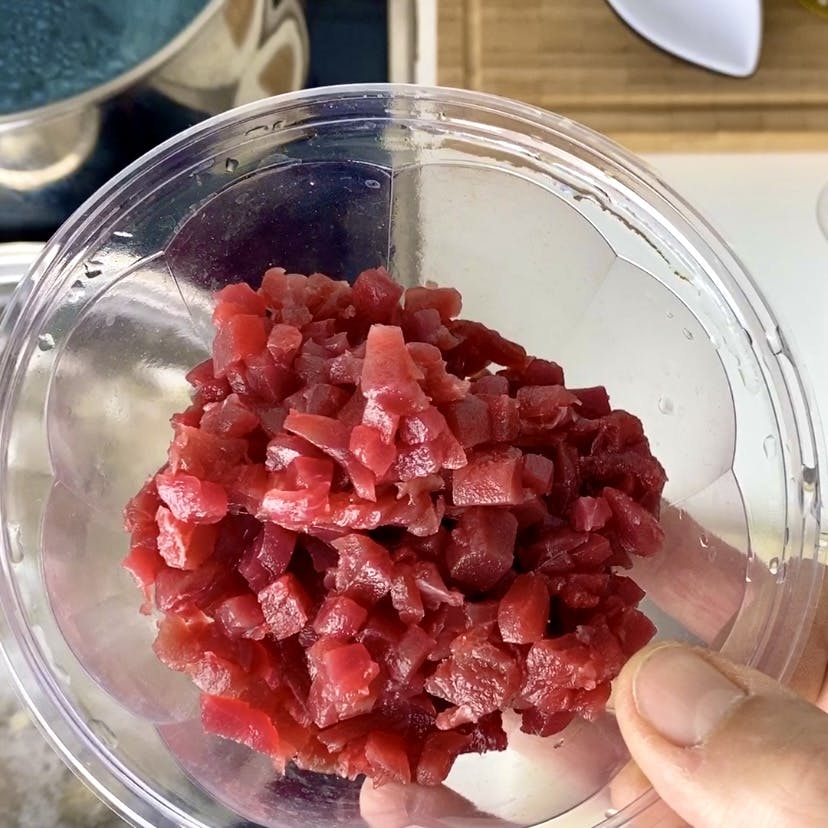 I have thought that this delicacy of the sea would be a perfect way to start any meal. And therefore it is the first idea to cook this Christmas.
Ingredients ( Serves 4)
Tuna: 200 g.
Red onion 1/2 u.
Chive.
Salt.
Black Pepper.
Virgin olive oil 4 tbsp.
Juice of one lime.
Zest of a lime.
Preparation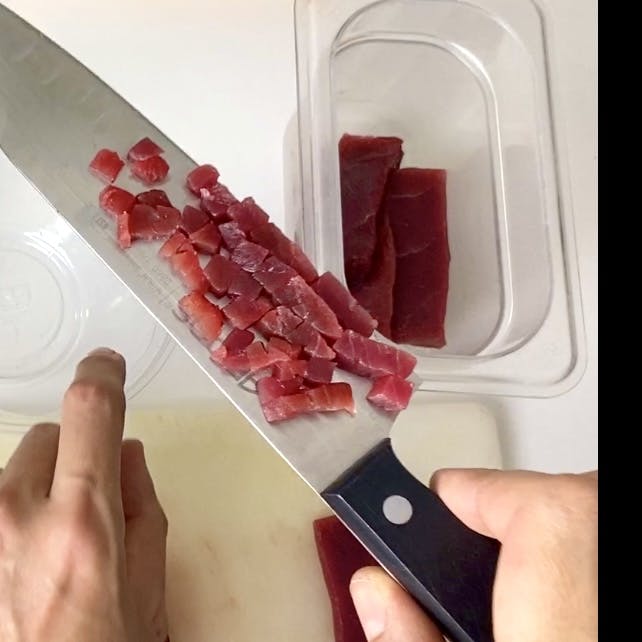 Cut the tuna into small cubes. Put them in a bowl and mix them with the rest of the ingredients.
Season to taste and serve with chives on top and half a lime on one side.
This starter can also be served on toast; you will see what a success.