Travelling to "El BIERZO",  FOOD AND FAMILY
Today I am going to tell you about my last trip, in which I had the opportunity to go to "El Bierzo" and visit a large part of my Family.
"El Bierzo" is a region located in the north of Spain, next to Galicia.  Its gastronomic and oenological offer is abundant and varied.  Among its quality products are the Botillo, the Roasted Pepper, the Chestnut, the Conference Pear, Cherries, the Reineta Apple and six varieties of wines, with the Mencías reds being the ones that get the most recognition.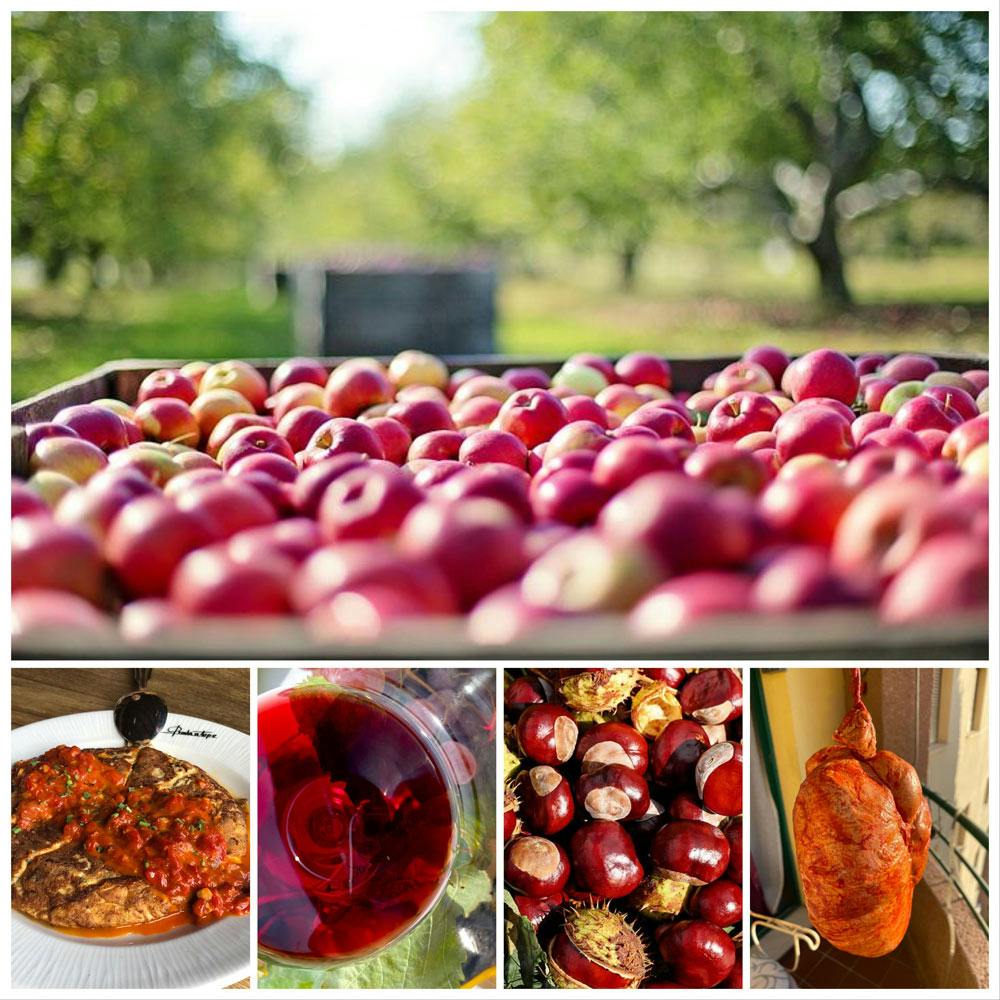 The typical dishes are the Bercian Stews, the Botillo with "Cachelos", "Empanada", Smoked Chorizo, Jerky, the Onion Black Pudding, Chestnuts cooked in Syrup and Cherries in Brandy.  

  I will tell you a little bit more about the rich "Berciana" gastronomy and its history, at a later time but today I want you to show everything I tasted in my short holidays over there with my Family.
  Cousin Rober´s Crispy Pork belly, "Torreznos".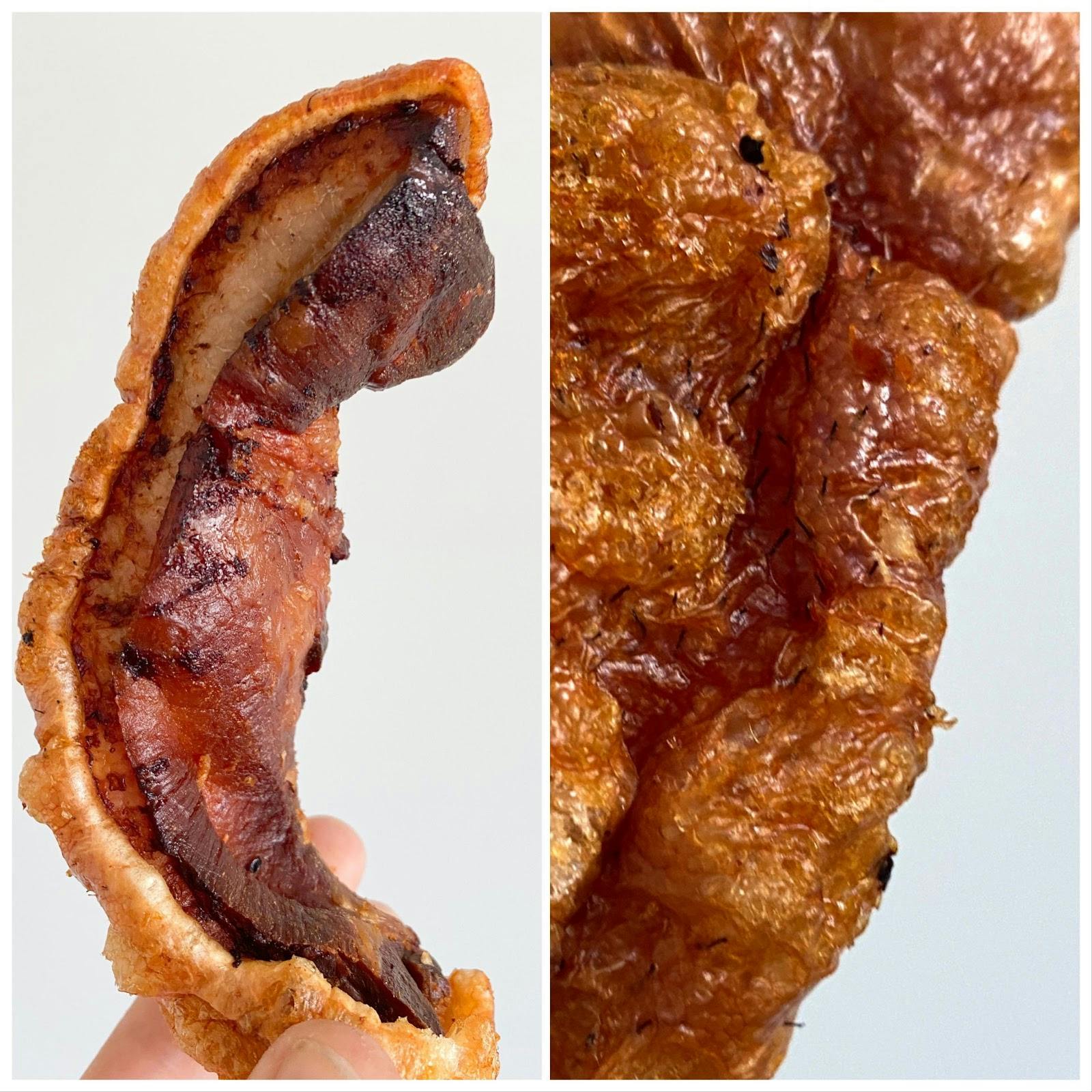 The first day we paid a visit to my cousin Robert, The Chef of BIERZO GRILL's food store. Look at what he made for us. It was incredible!  Thanks, Rober, you are an artist.

 Mom´s Rabbit Stew.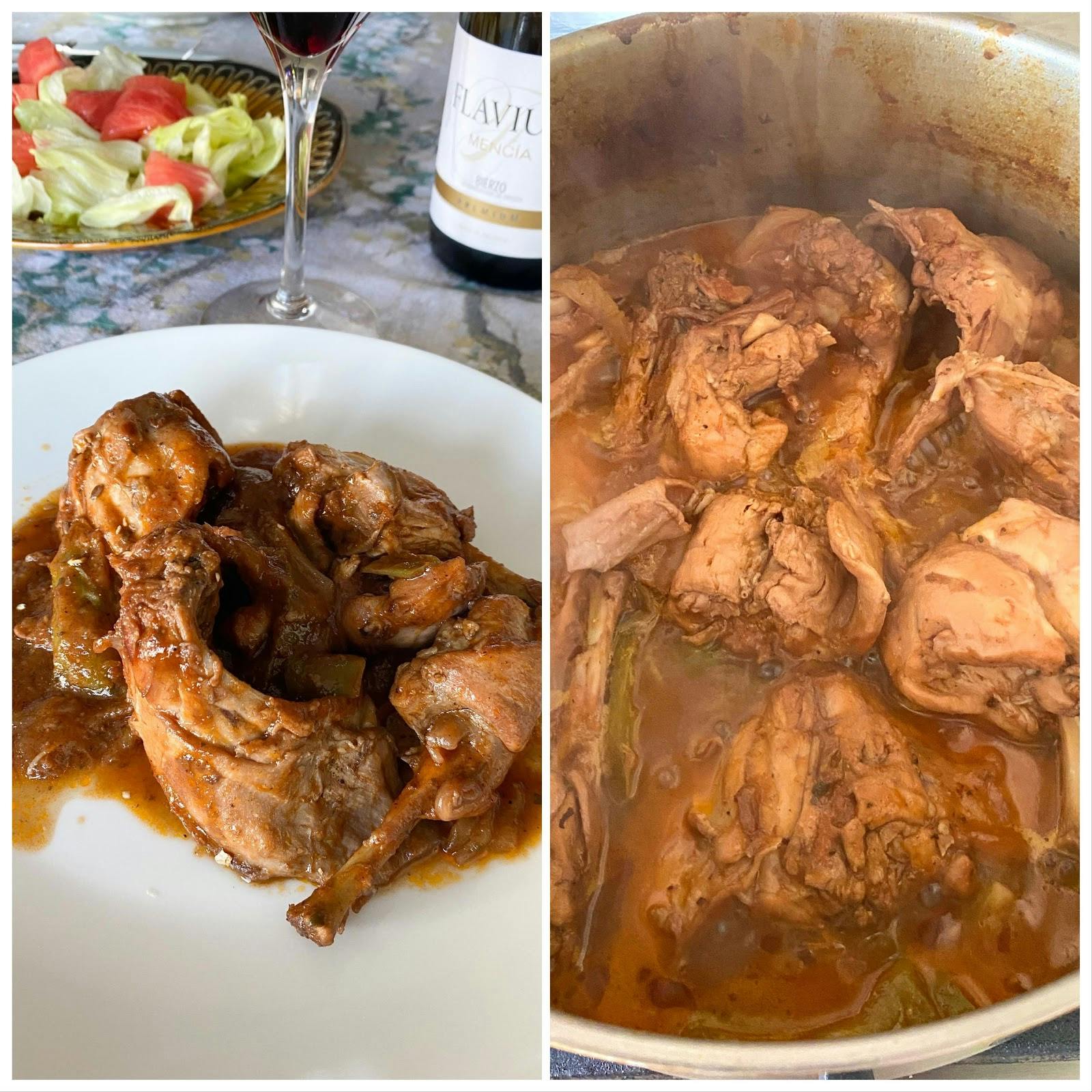 Well, my mother, happy to have her two children at home, delighted us with this seasonal rabbit in the casserole.  Mom, it was delicious.
Cousin Patri´s Cheese and Chocolate.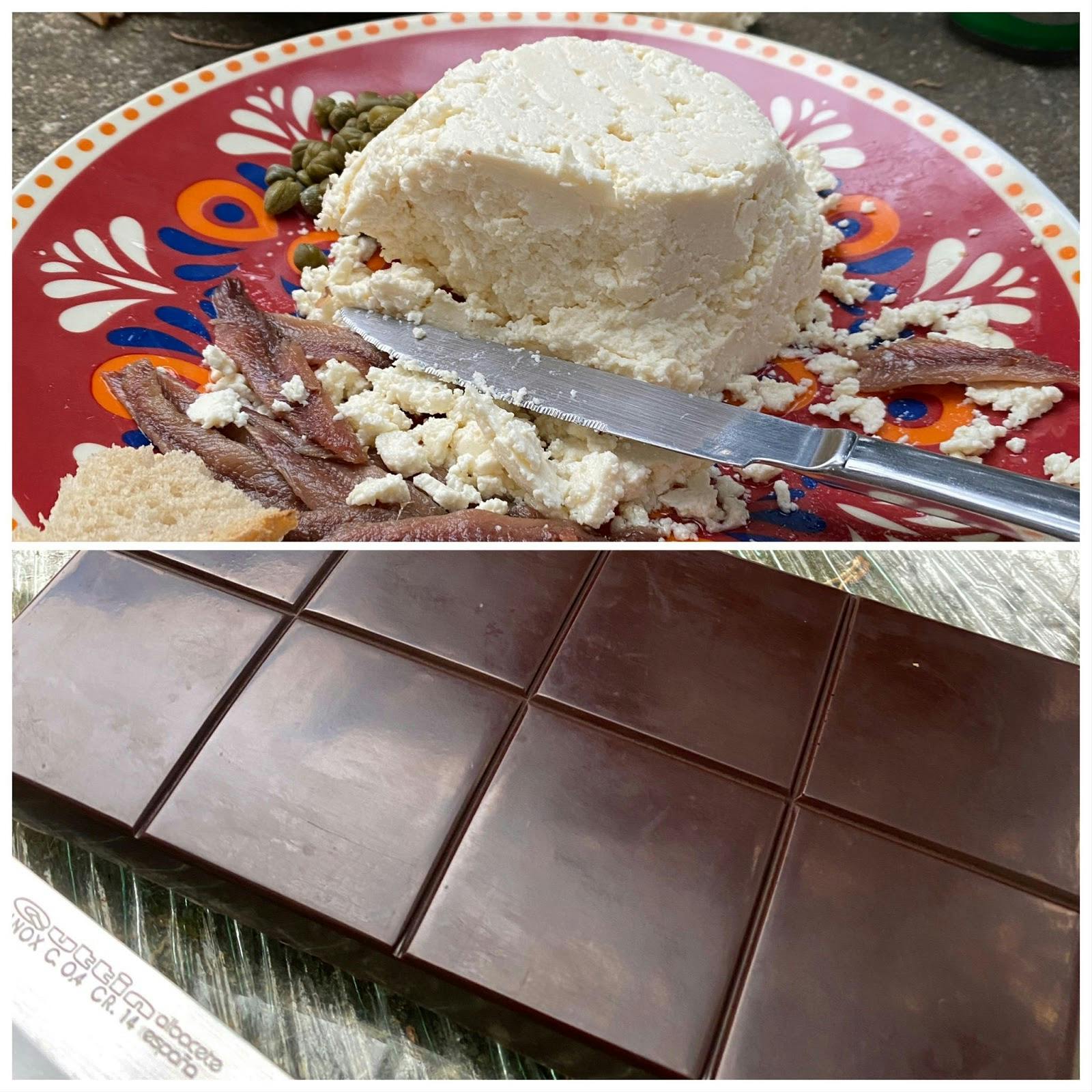 Patri and Dani have an exceptional food place.  I leave the link for you to see. https://www.facebook.com/agora.poferrada
 Well, my cousin surprised us with homemade chocolate and cheese. Thanks, Primis.  I enjoyed a lot the food tasting.

Brother´s Spanish Pizza.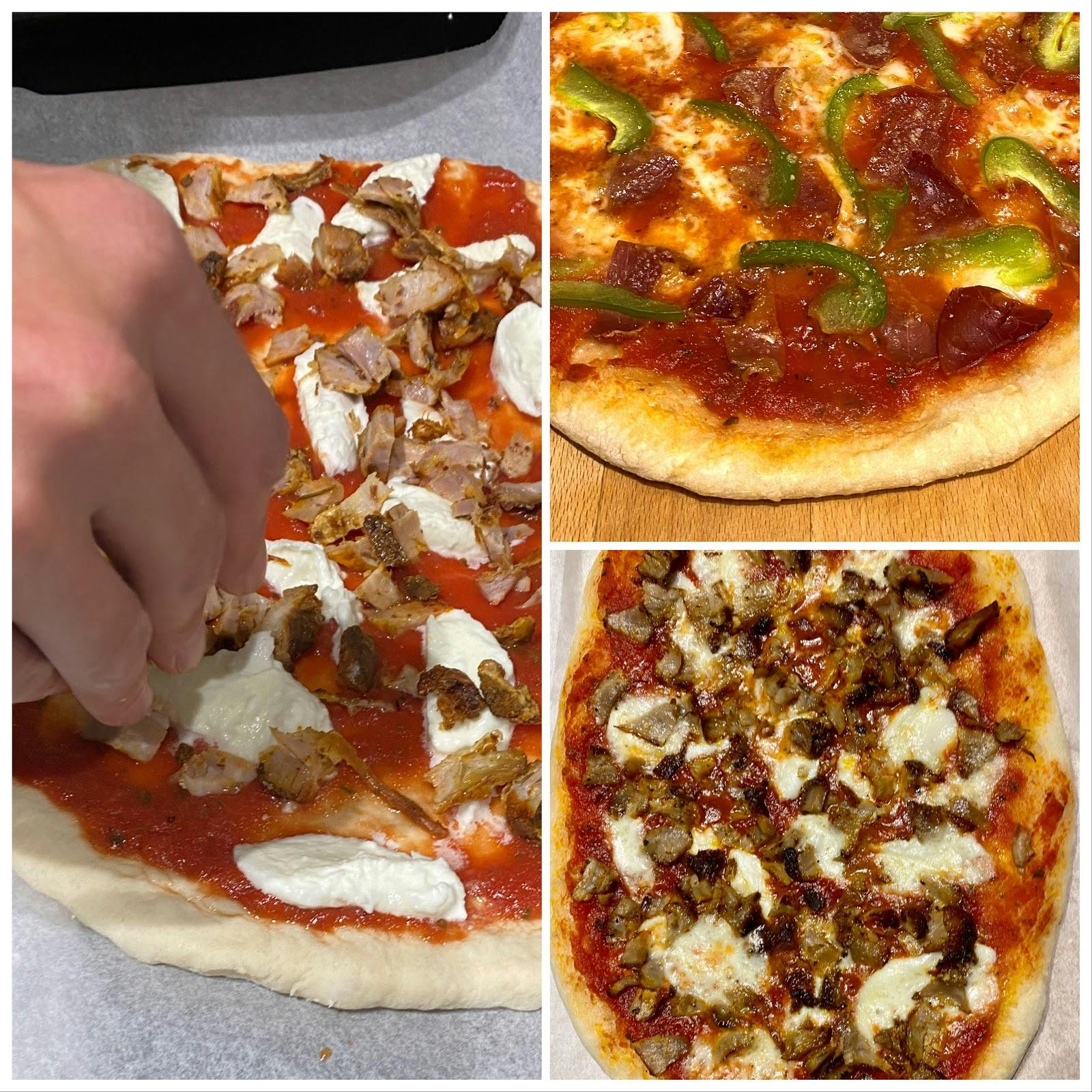 My brother contributed to this gastronomic festival by making homemade pizza dough with a lot of love and a tremendous Spanish touch.  It was a delight.  Thanks for everything brother.
Uncle and aunt´s gifts.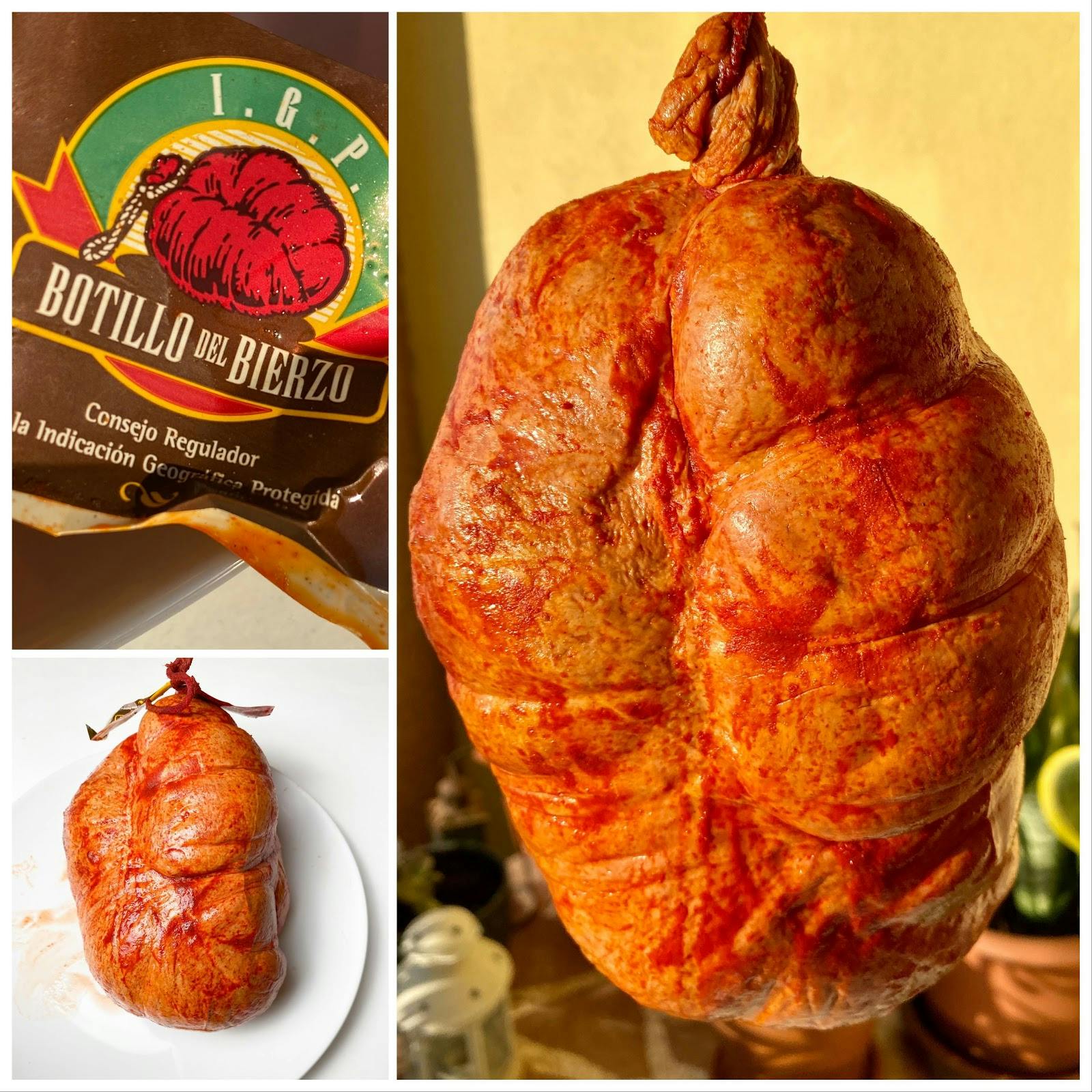 On my last day, I passed to say goodbye to Mary and Dosi, who gifted me with excellent chorizo and Botillo. They always have detail with us. Thanks so much.

And finally, even though I couldn't see her, I want you to share with you my cousin Ana´s cooking channel on youtube. COOKING IN BIERZO (COCINANDO EN EL BIERZO) where you can find a lot of traditional recipes of this marvelous region.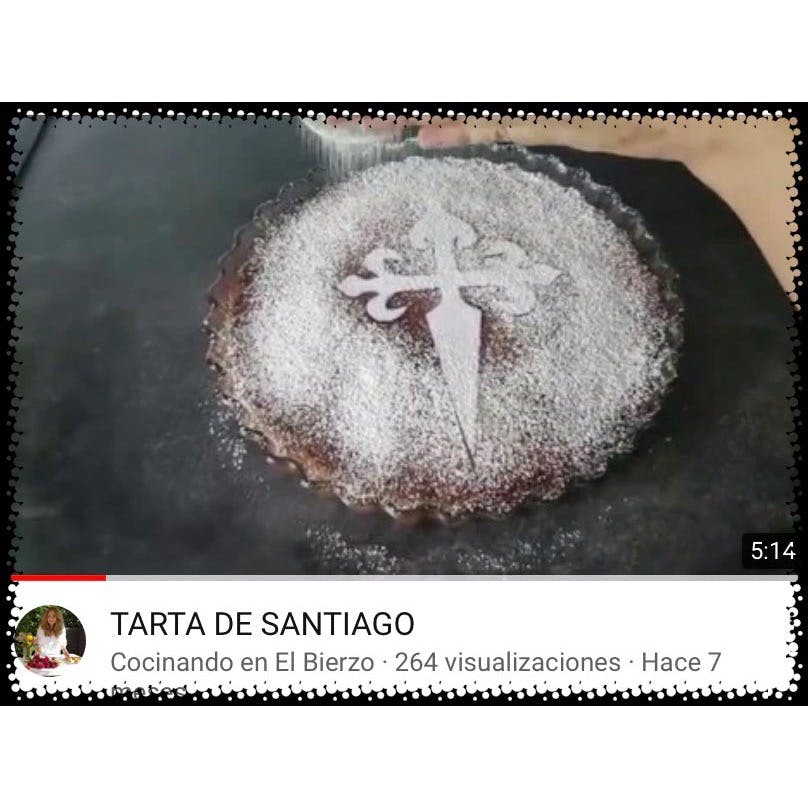 Enjoy the gastronomy with your family sharing the best recipes and moments. Have a tasty day!