How to make the original Cheesecake recipe
This week I have prepared a fantastic cheesecake recipe with one of my favourite Spanish artisan cheeses, "Afuega´l pitu".
I Have been searching online, found the oldest cheesecake recipe known, and followed the steps and ingredients as described. And not only that, but I have also been faithful to the old cooking way, and I have baked it on charcoal embers with a surprising and tasty result.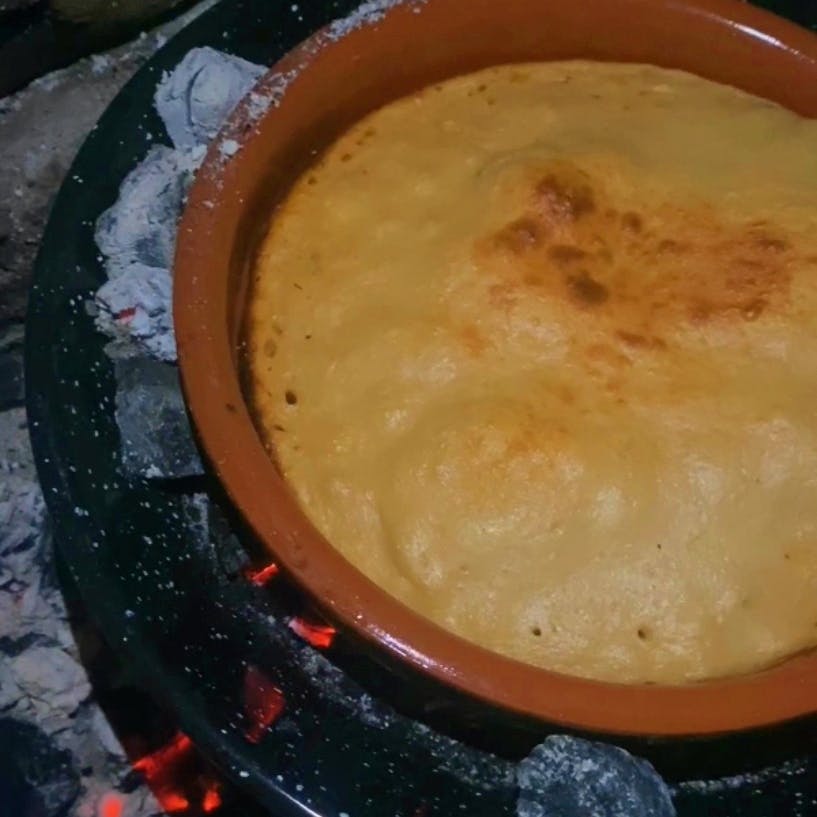 Still, after making this cake, I wanted to personalize this Roman recipe and control the temperatures a little more with my oven at home. So I made a second cheesecake adding some ingredients to make the cake softer and with a unique texture.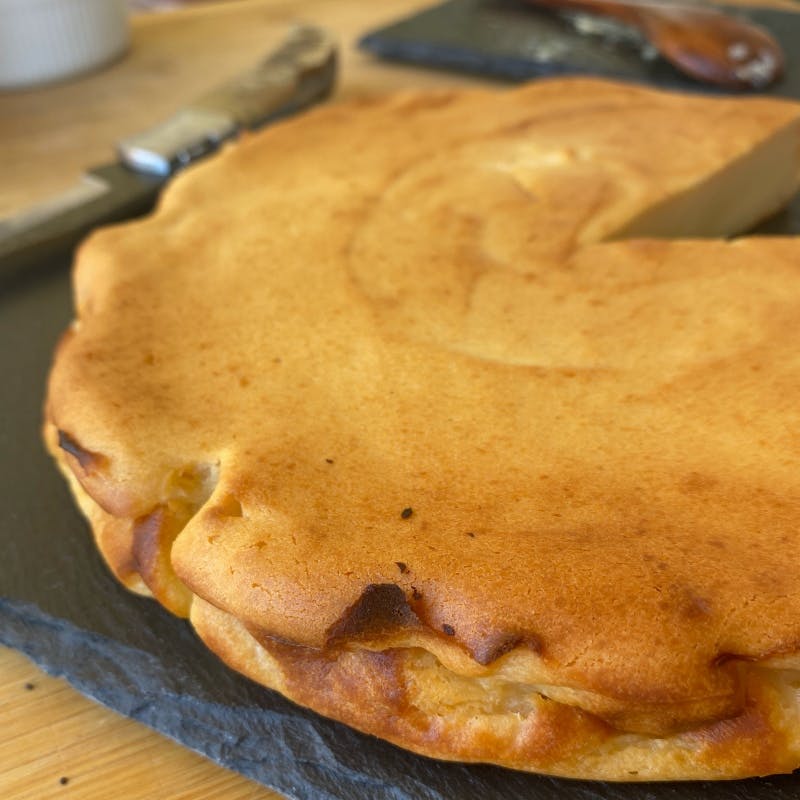 I have to tell you that both cakes turned out delicious. But before I show you how I have made this cake, I would like to tell you a little bit about its history, so you will have the whole experience of this ancient dessert.
Cheesecake Origin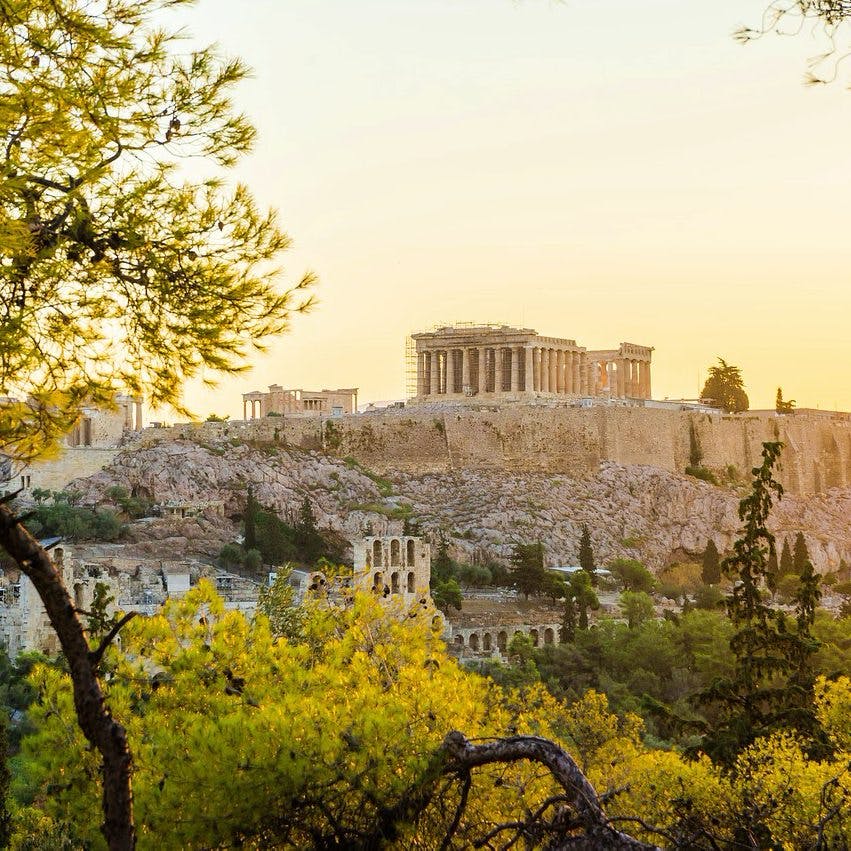 The first cheesecake we know comes from Ancient Greece, and more specifically, from the island of Samos, off the coast of modern-day Turkey. This tasty and energetic cake, named"Plakous", was a popular food to feed the athletes who participated in the Olympic Games in 776 B.C.
It was made by working the cheese until it was smooth and creamy, mixing it in a brass pan with honey and wheat flour, heating it until it became a homogenous mass, and finally allowing it to cool and serving it. It looked more like a loaf than a cake. 
Years later, when the Romans conquered all the Greek territories, they modified the ancient Greek recipe by including eggs and baking the cake between hot bricks.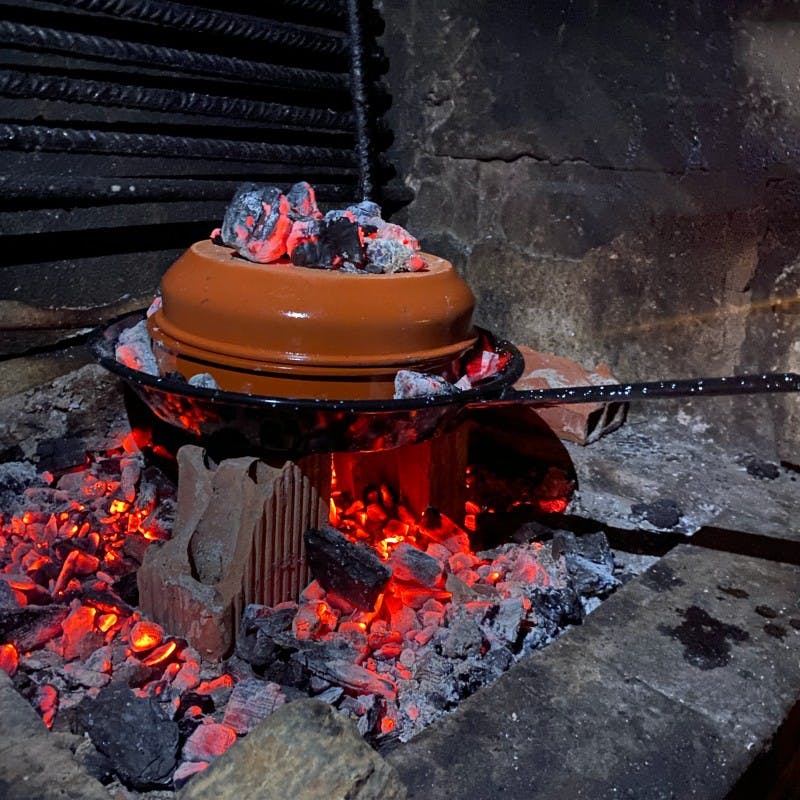 In one of the oldest surviving prose works in Latin, "De Agri Cultura" by "Caton el Viejo", a Roman politician, writer and military man, in 160 BC, there are already three cheesecake recipes that resemble the present recipe: Libum, Savillum and Placenta. Being the "Savillum", the one looks more like today's cheesecake.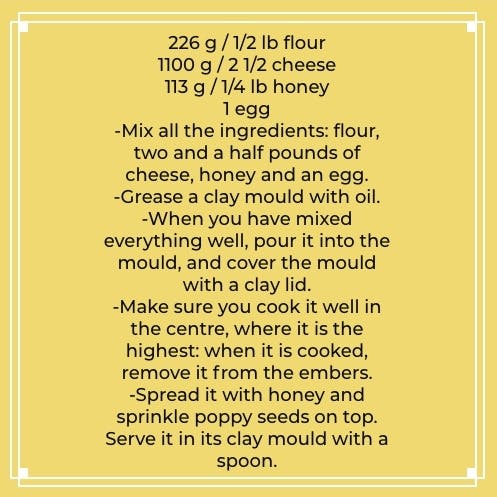 Savillum Recipe
They were very similar cakes, but each with a different preparation. These cheesecakes were only served on exceptional occasions and to end banquets. We may be talking about one of the first elaborate desserts.
With the expansion of the Roman Empire, cheesecake reached almost every corner of Europe. The recipe has been modified according to the region, adapting it to local tastes and culinary traditions.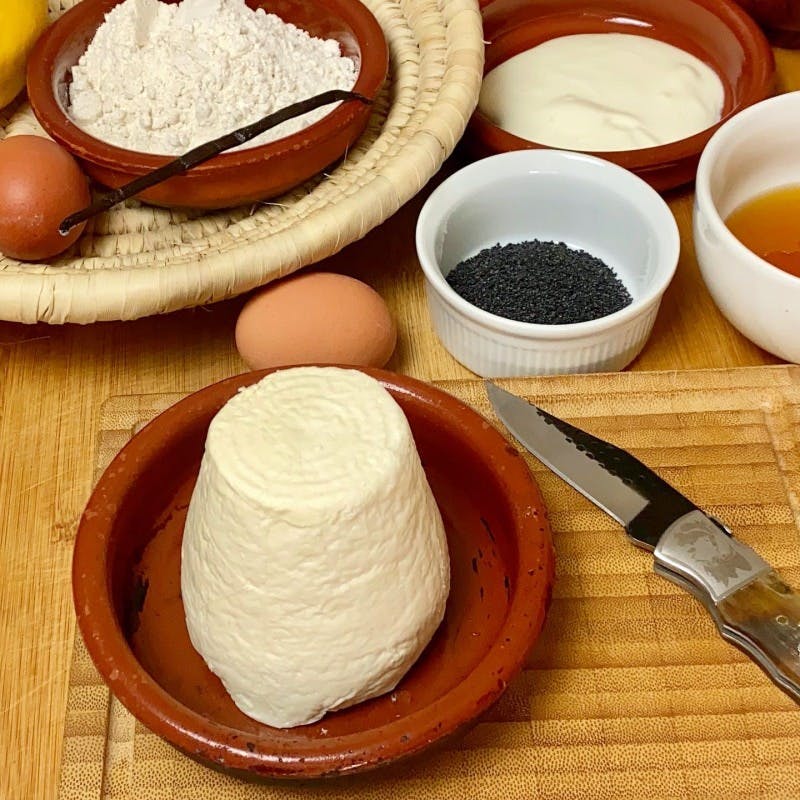 It was in the 18th century that, with the arrival of the first European settlers in the New World, cheesecake reached America, especially in various cities in what is now known as the United States. In Spain, cheesecake originates in the north, especially in Cantabria. The "Quesada Pasiega" was initially made with curdled cow's milk, butter, eggs and flour, which already appears in some medieval texts, such as a very similar recipe found in the "Libro del Buen Amor" by the Archpriest of Hita, written in the 14th century.
After this little culinary history lesson, it's time to get to work.
My Cheesecake recipe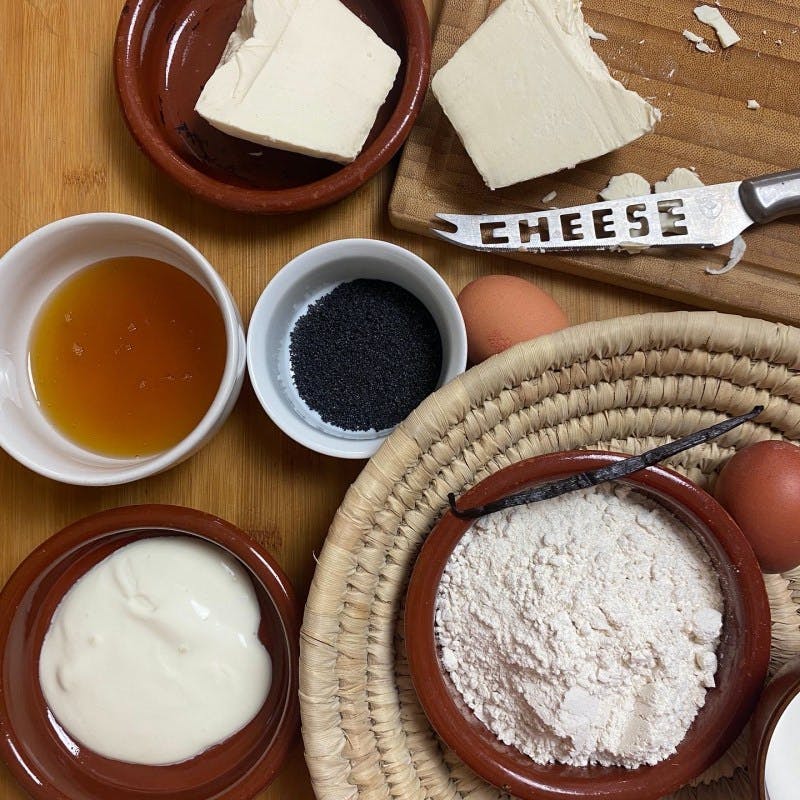 I think the best thing for every cheesecake is to use the cheeses you like the most and choose the right ingredients. That's why today I bring you a possibly unique recipe, I have chosen one of my favourite cheeses, and after several tests, I have the perfect proportion for my palate.
Preparation time 10 min
Cooking time 35 min
Total 45 min
Ingredients
220g / 1/2 lb / 7,7 oz "Afuega´l Pitu" cheese
50g / 0,11 lb / 1,8 oz Creme fraiche
120g / 1/4 lb / 4,2 oz honey
150 ml / 1/2 cup cream
2 Eggs
75 g / 0,16 lb / 2,6 oz of flour
Small piece of vanilla
Lemon zest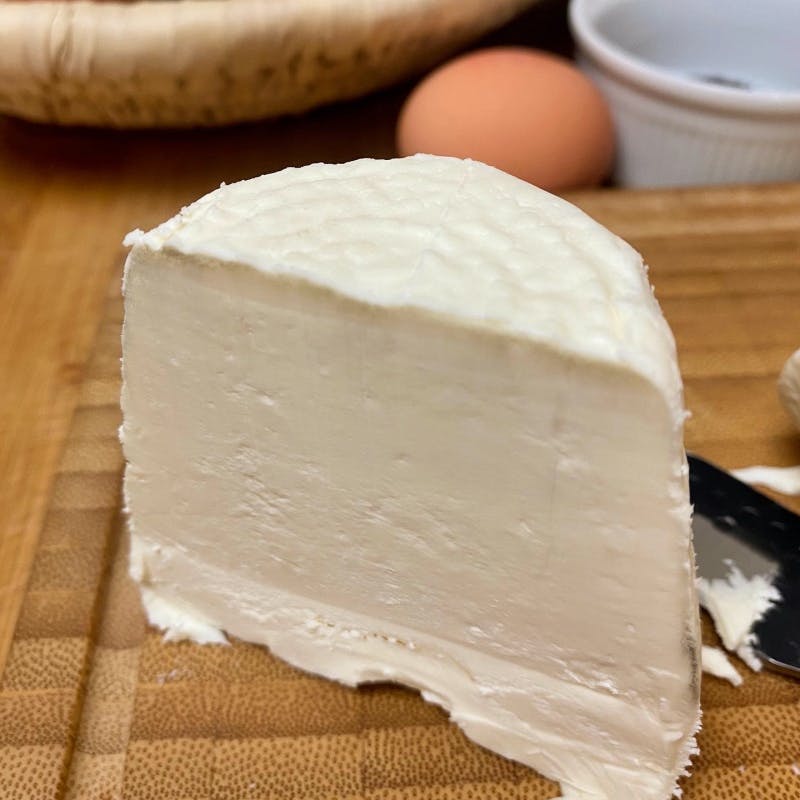 Method
Make sure all your ingredients are at room temperature before starting cooking. It will be easier to make the mix.
First, put the cream in a small saucepan and infuse it with a pinch of vanilla and lemon zest. Remove from the heat, and filter the infused cream.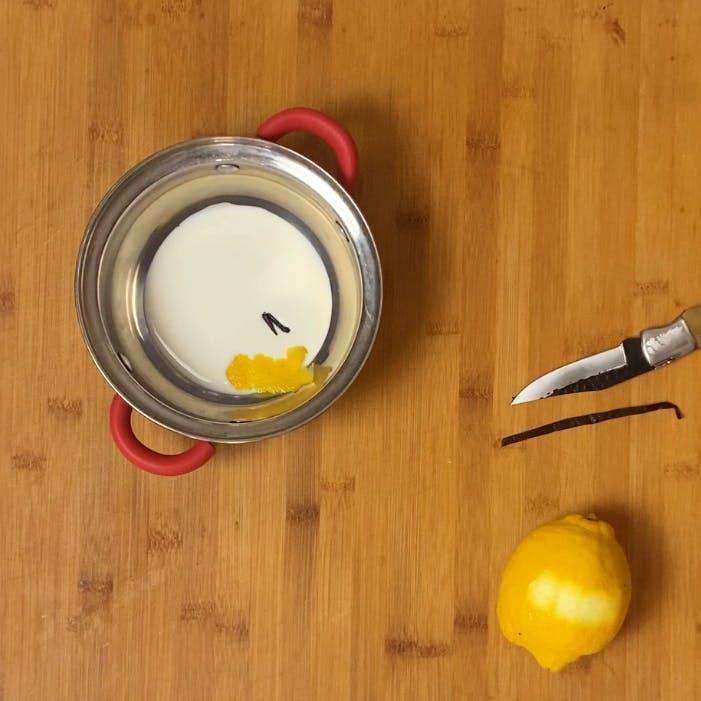 On the other side, place the cheese and sour cream in a large bowl and crumble them with the help of a whisk or spatula for a couple of minutes.
Then add the infused cream and mix well.
Pour the honey and keep mixing for another minute. Add the eggs and a pinch of salt and keep working the mixture into a homogeneous dough.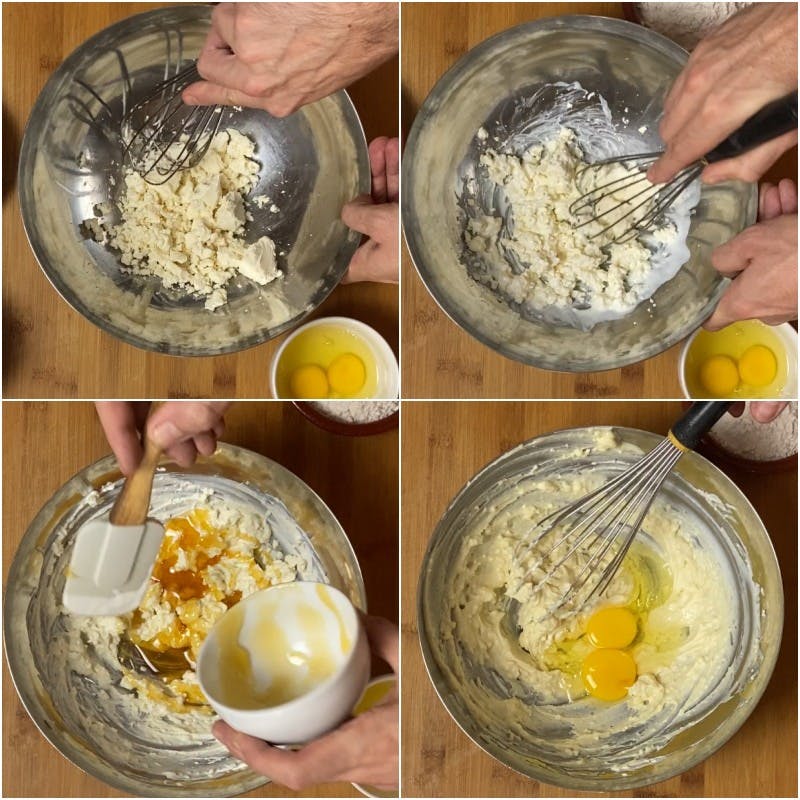 Finally, add the sifted flour and continue working the dough so there are no lumps.
If you don't manage to get rid of the lumps, you can pass your mixture through a sieve as I did.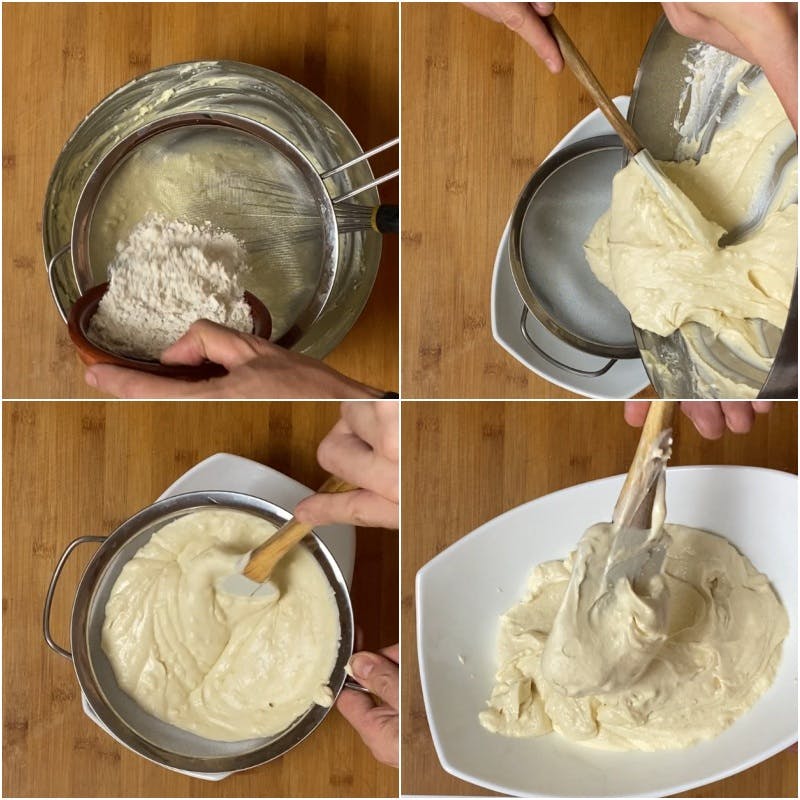 Prepare the clay mould by covering it with baking paper, then pour the mix into it.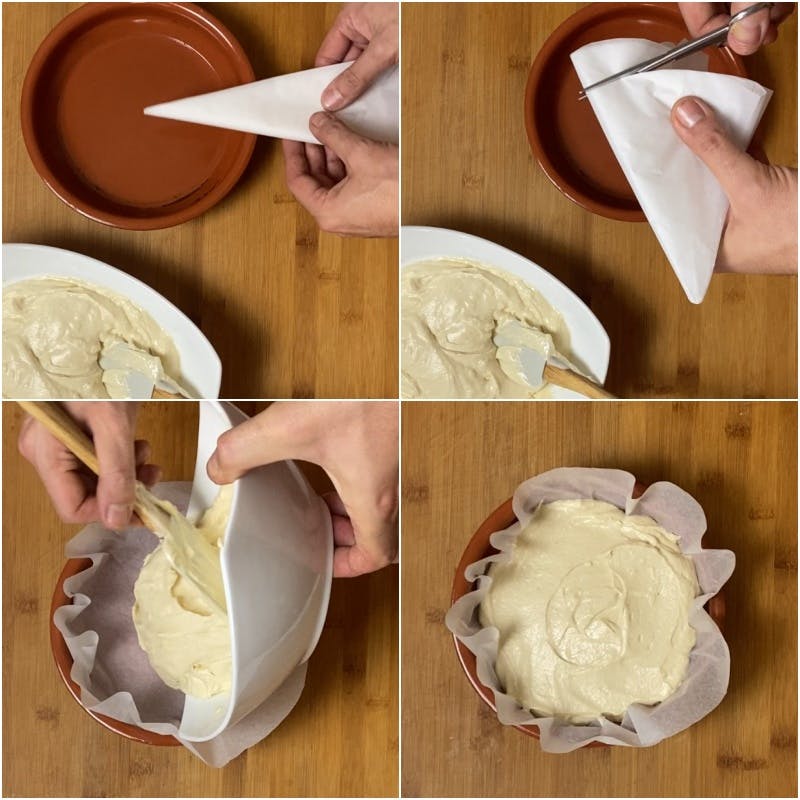 Place it into the preheated oven at 170 degrees for approximately 35 minutes.
Pierce your cake with a toothpick, and if it comes out dry, your cake is ready.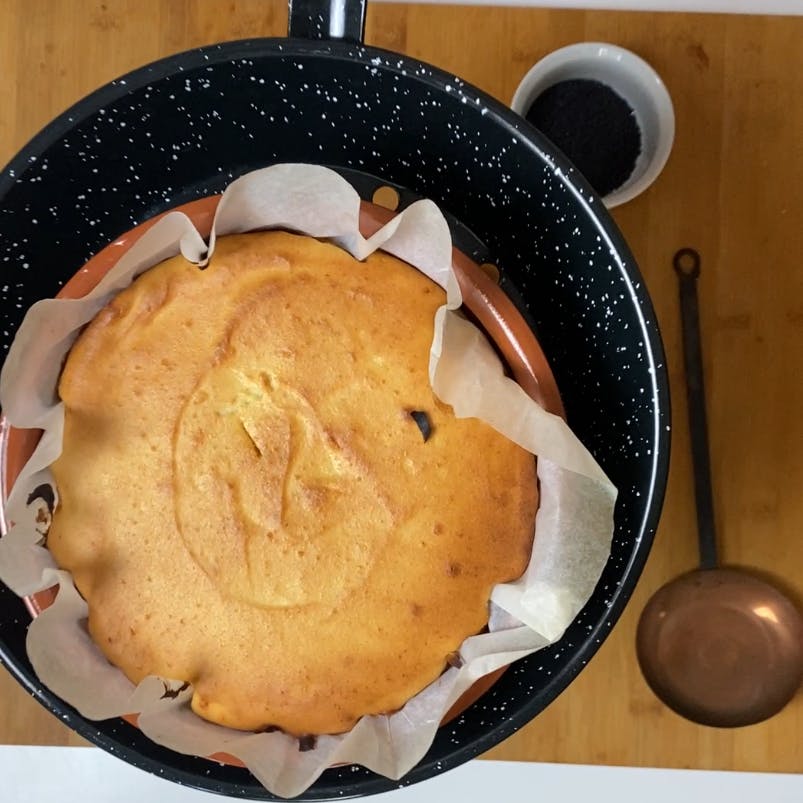 Leave the cake to cool down few minutes and put it out of the mould.
As a sauce, I recommend any kind of jam or confiture, like strawberry jam.
But today, I sauce my cheesecake with honey and some poppy seeds like they used to do in the Roman Empire with its "Savillum".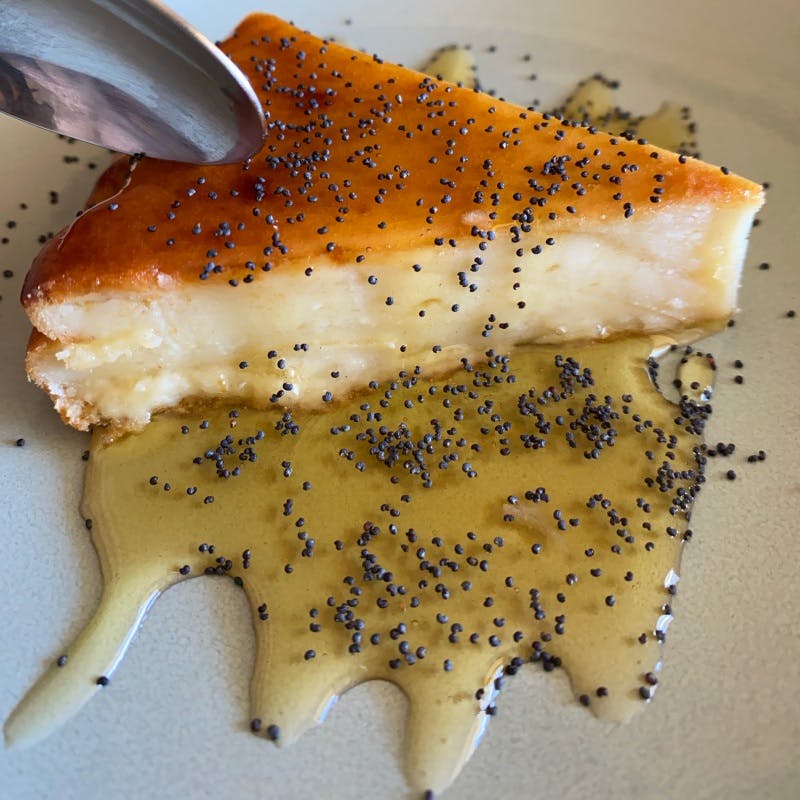 Well, friends, this is my version of one of the oldest and most delicious desserts in history. I hope you liked it and that you are encouraged to prepare it.
Have a tasty day!