Chicken in Pepitoria sauce Recipe; Classic Spanish Flavours
Want to impress your guests with a chicken recipe that is different and full of flavour? Chicken in Pepitoria sauce is a Spanish culinary treasure that will surprise your palate.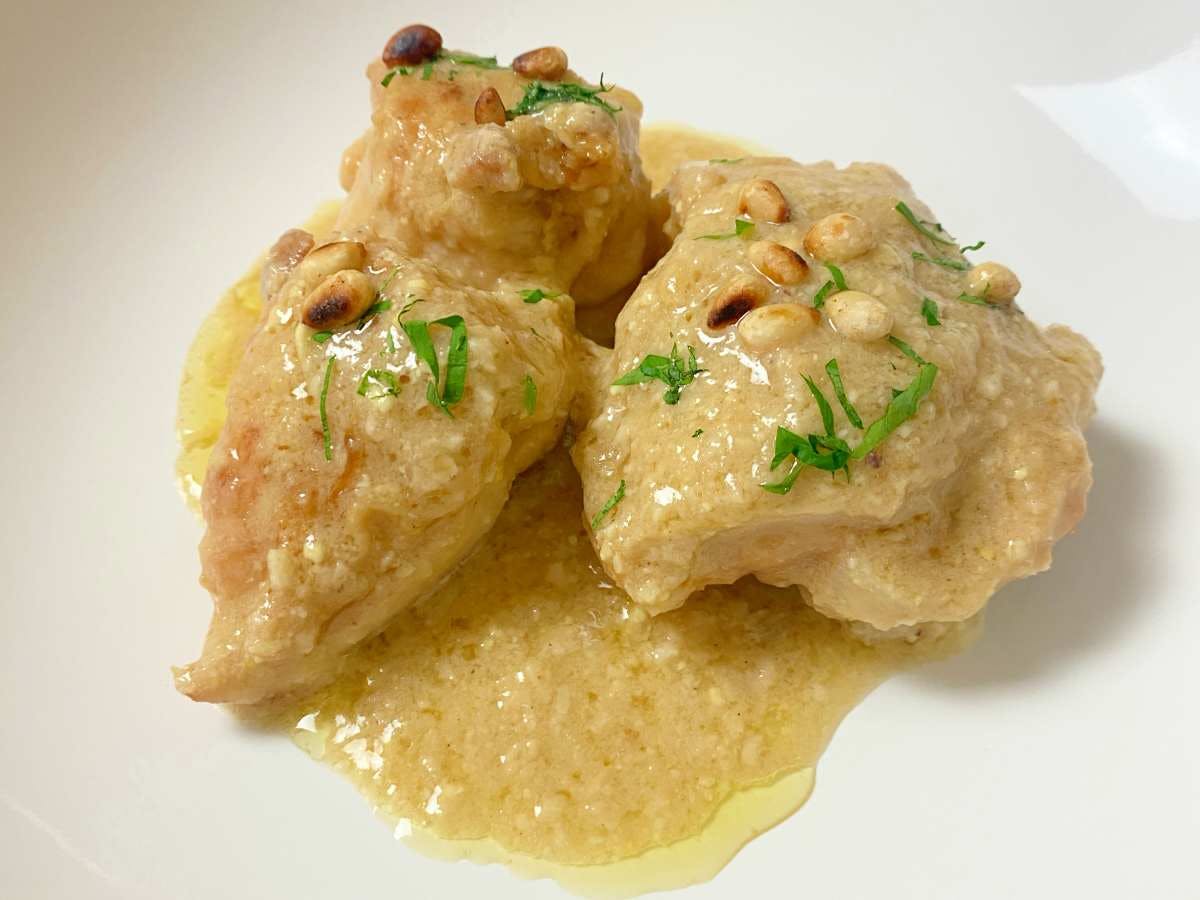 I'll show you how to achieve a tender, juicy chicken with a delicious sauce in this recipe. From the first bite, you will marvel at the combination of traditional Spanish flavours such as onion, garlic and white wine. 
As with almost all recipes, there are many versions of the original Chicken Pepitoria recipe, and in this case, as it dates back to the 16th century, even more so. But today, I have decided to share the recipe my mother prepares and that my brother and I like so much. 
 Get ready to surprise your guests with this irresistible Chicken Petitoria recipe, which will become a classic in your kitchen!
Preparation time 10 min
Cooking time 60 min
Total time 70 min
Ingredients ( Serves 4 )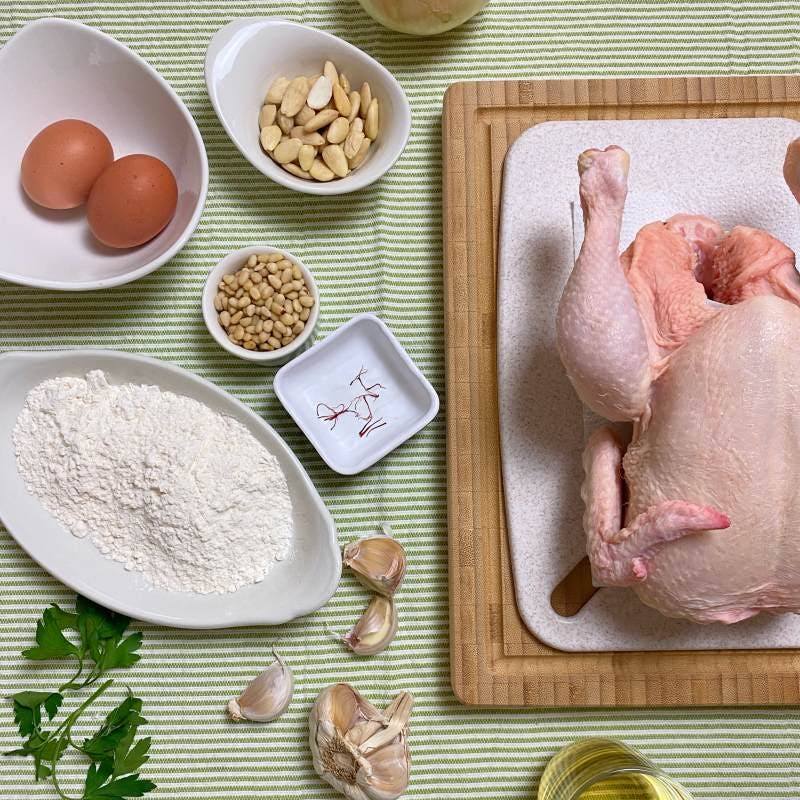 1.5 kg 1 whole chicken, cut into pieces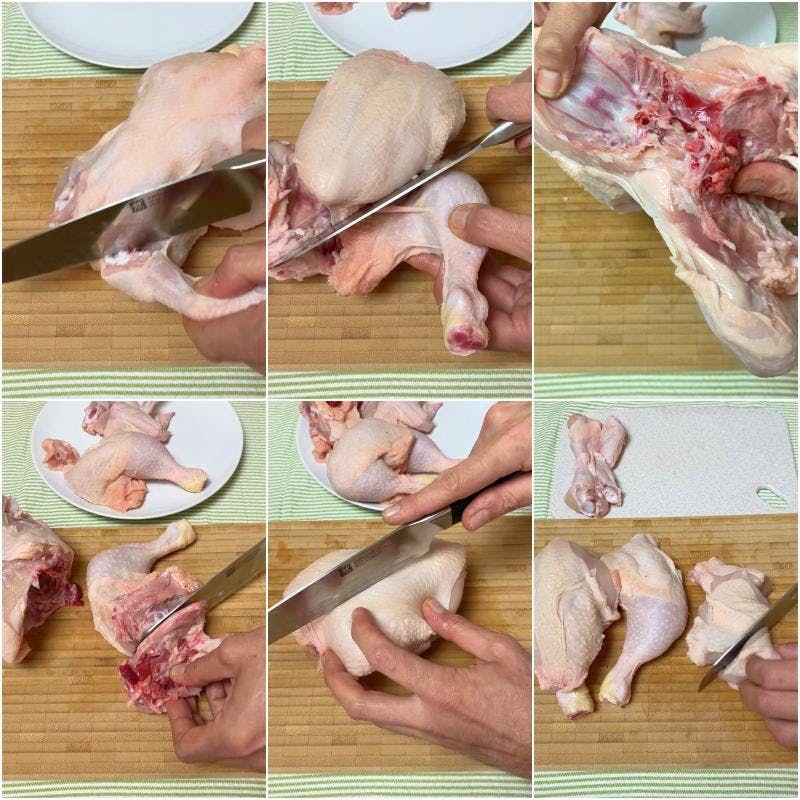 200 ml / 1 cup of white wine
200 ml / 1 cup of chicken stock
100 ml / 1/2 cup of oil
A large onion 
Four cloves of garlic
50 g / 1,7 oz / 0,11 lb pine nuts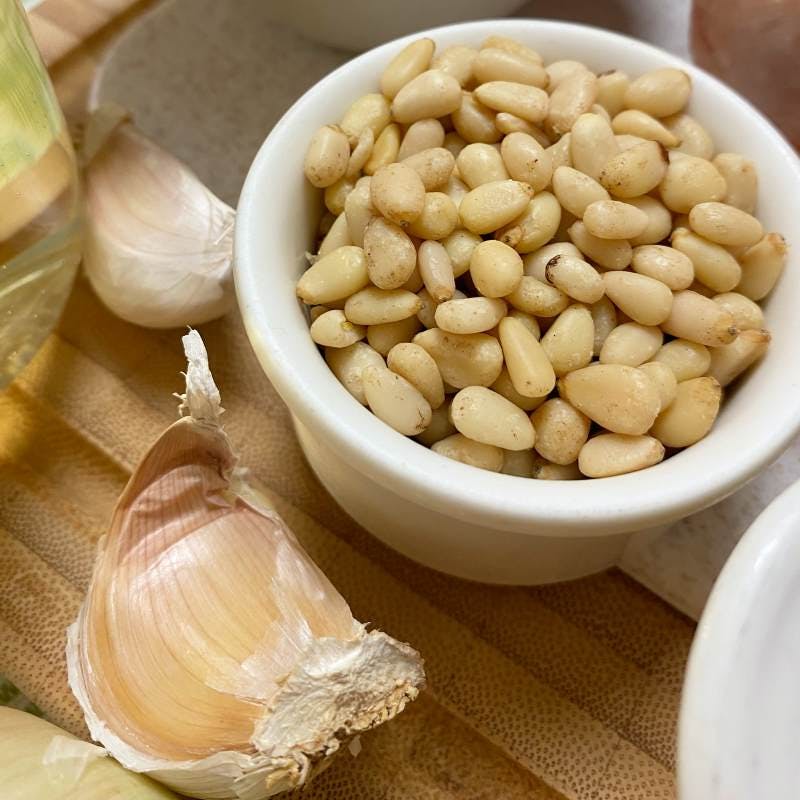 50 g / 1,7 oz / 0,11 lb peeled almonds.
Eight saffron filaments.
One bay leaf
100 g / 3,4 oz / 0,22 lb flour for breading
A few leaves of chopped parsley
Two boiled egg yolks
Salt and pepper to taste
Method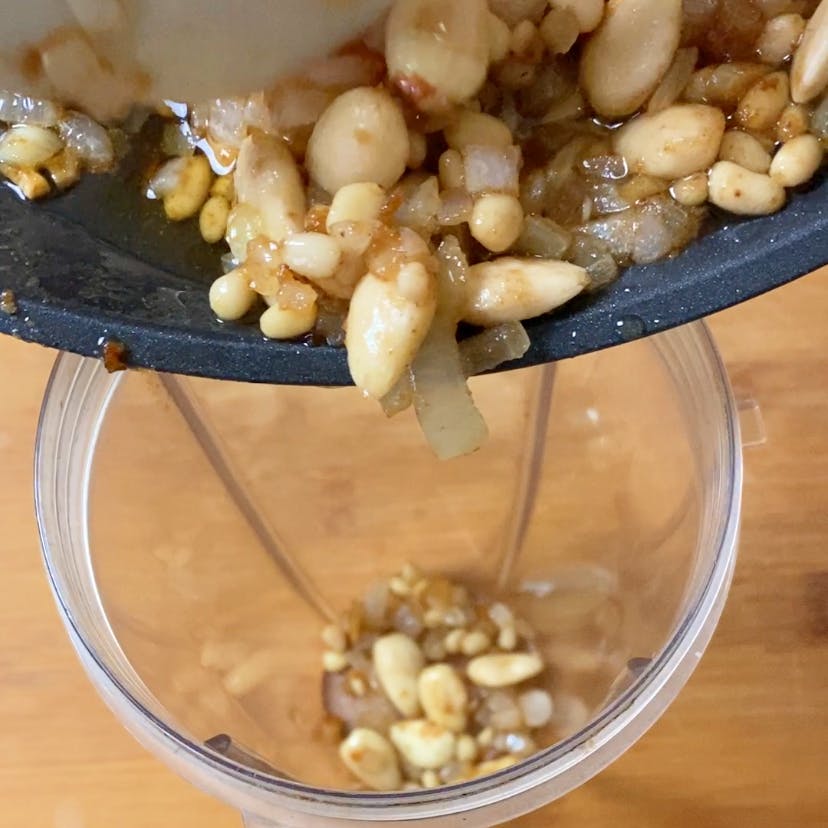 Wash the chicken and cut it into uniform pieces.
Season the pieces with salt and pepper and dredge them in flour.
Fry the chicken pieces in a frying pan with oil over high heat until they are browned on both sides.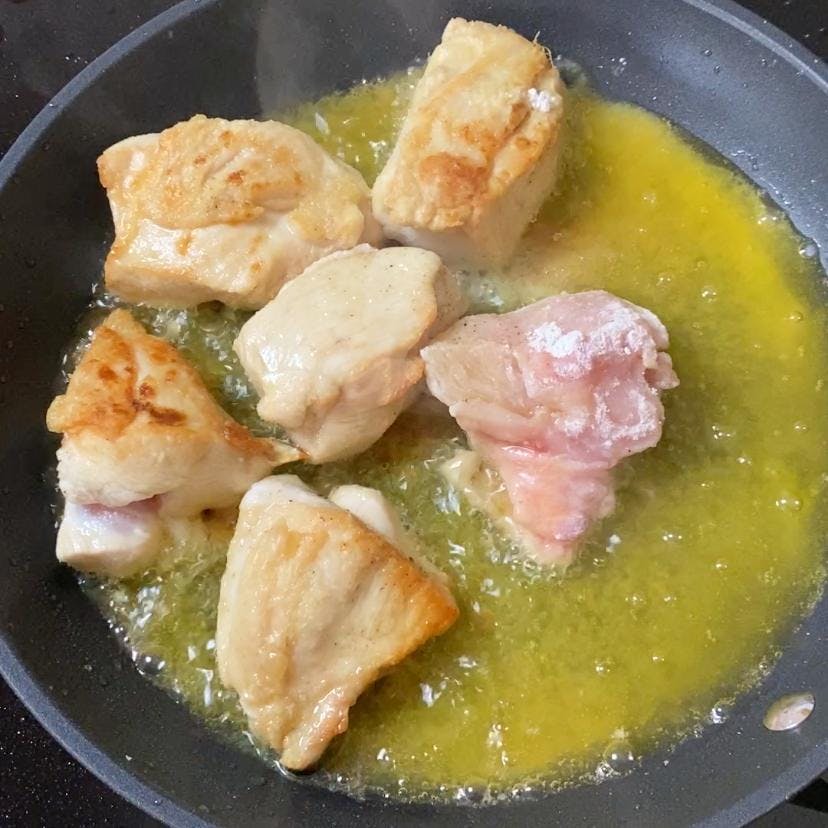 Then remove them and put them directly into a pot where we will finish cooking.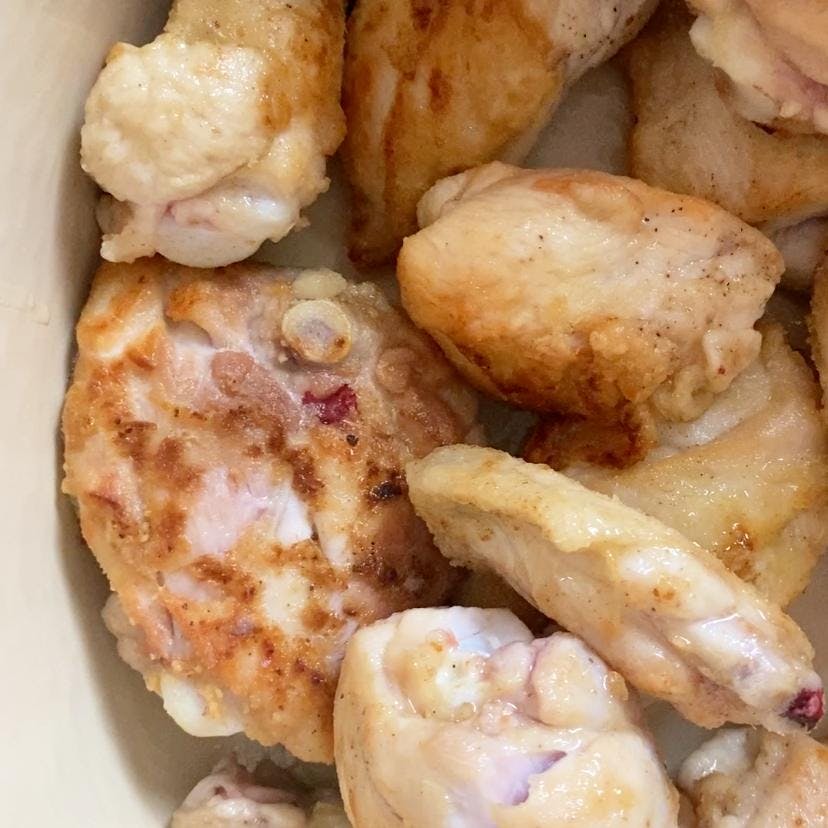 Remove a little oil from the frying pan where we have marked the chicken, lower the heat, and add the garlic and the onion cut into brunoise.
Cook for about 10 minutes, and add the almonds and pine nuts when it starts to colour.
Cook for another 7 minutes over low heat.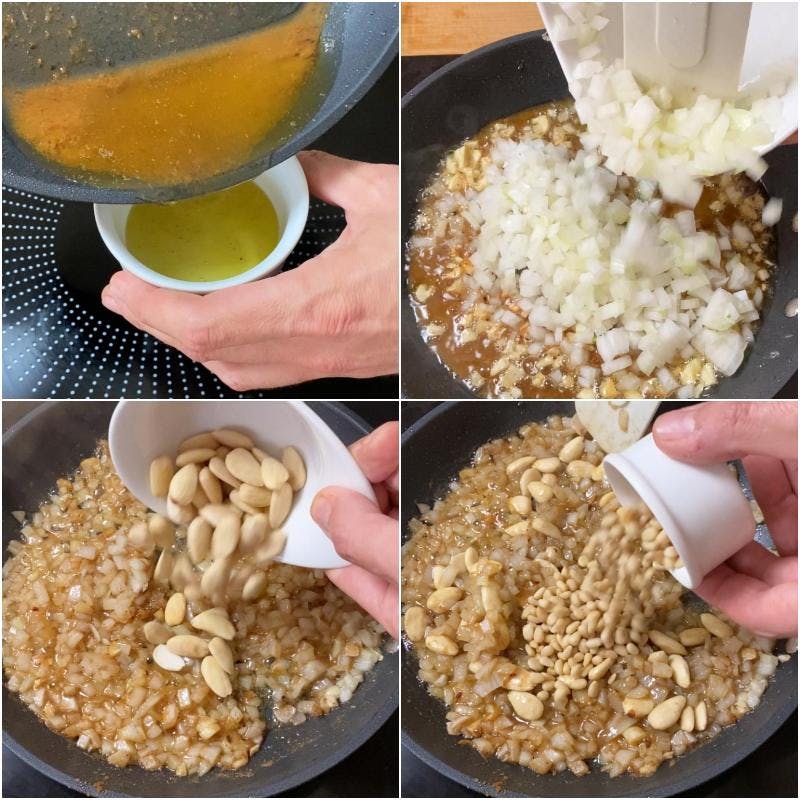 Finally, add the saffron filaments and cook for another 5 minutes.
Once the time has elapsed, put the contents of the pan into a mortar and pestle or food processor to grind them.
Then add the paste to the pot with the chicken.
Add the wine, chicken stock and bay leaf and simmer for 45 minutes.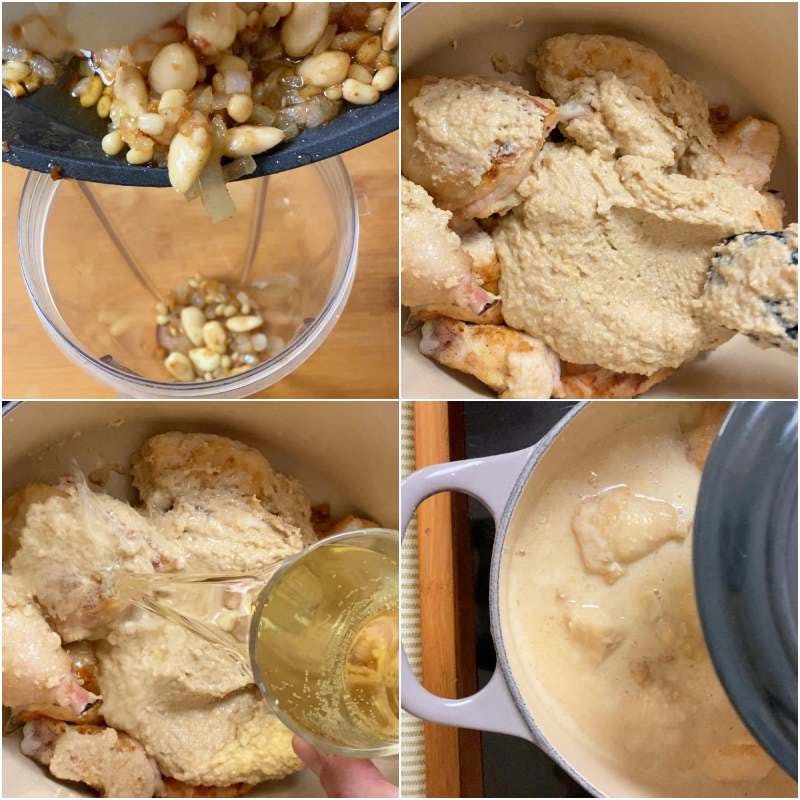 Correct the salt if necessary and add the crushed hard-boiled egg yolks 5 minutes before the end of the cooking time.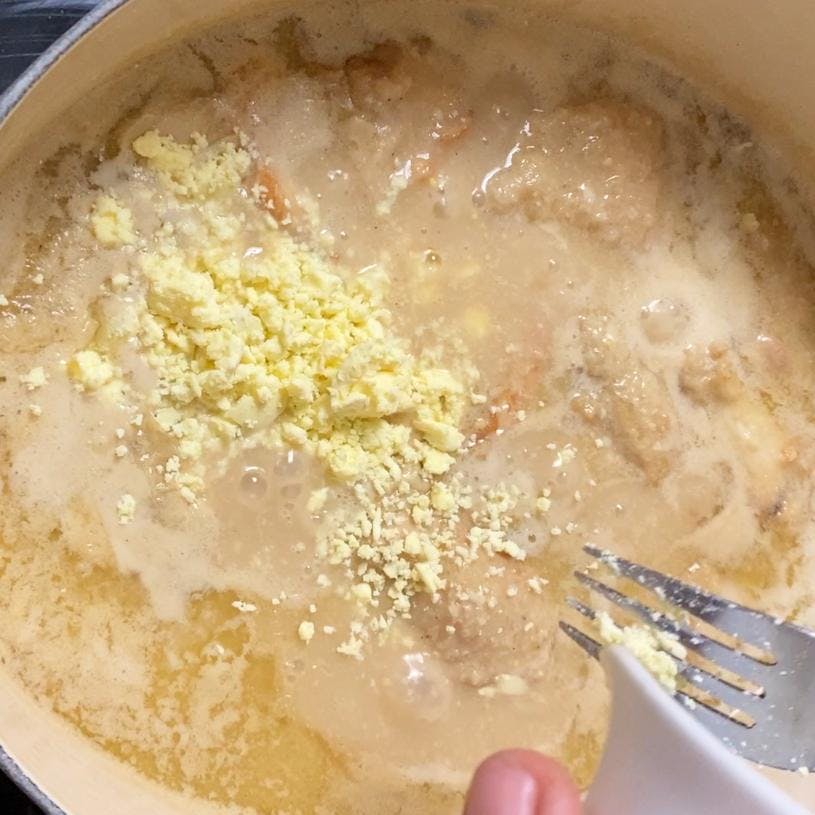 Serve on a plate and garnish with chopped parsley and toasted pine nuts. No worries if your sauce looks a bit split. It is the traditional way to cook it. But you can emulsion the sauce separately with a whisk or hand blender.
Usually, fried potatoes would be a perfect side dish. But it also works very well with white rice, pasta, or green salad.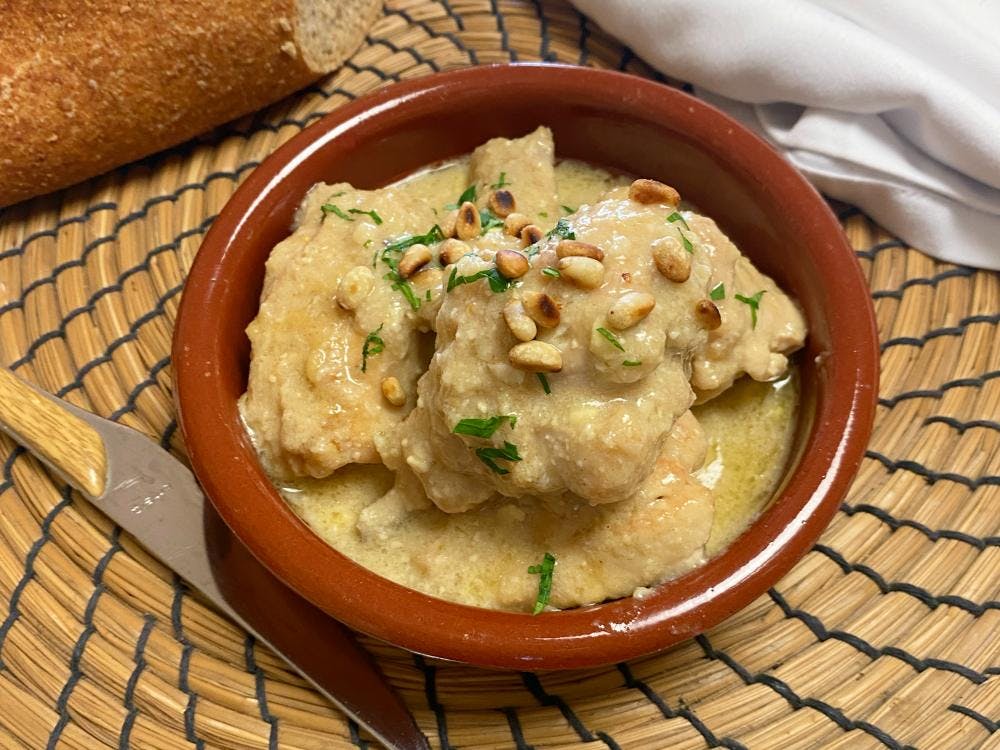 I hope you enjoyed this recipe. Remember that you can share photos of your version of Pollo Pepitoria with me on Facebook or Instagram. I'll be happy to share it in my stories.
Have a Tasty Day!