Selectiun Wagyu Kurado "Cecina", the fusion of two gastronomic traditions
Can you imagine a jerky made with the traditional Spanish treatment, using authentic Japanese wagyu meat? Do not imagine, because I have tried an exceptional product this week that has surprised me a lot, and I think you will like to know it.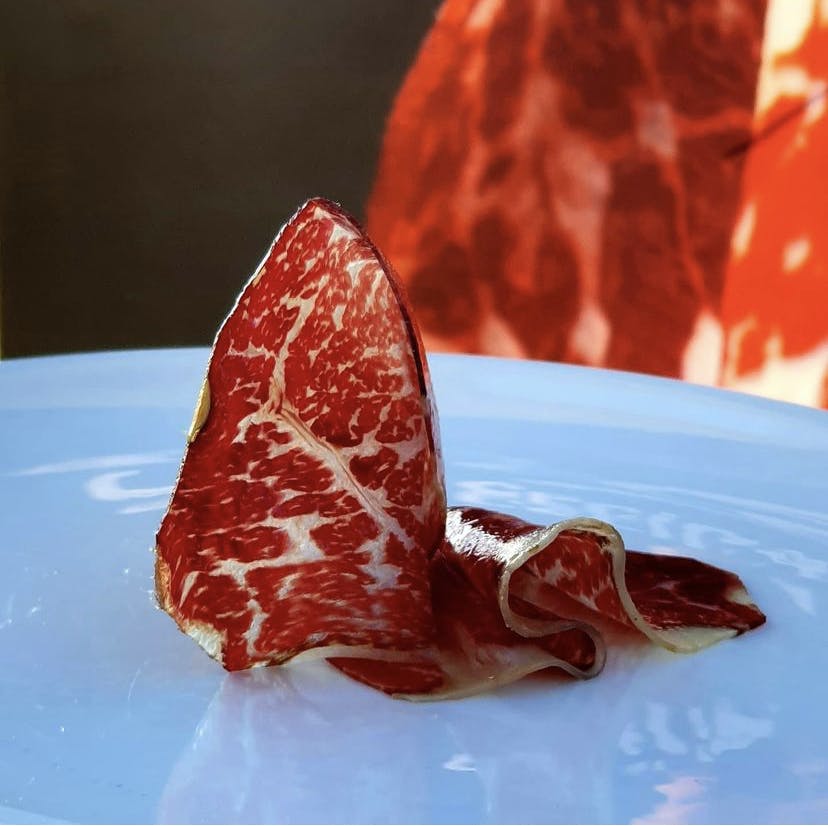 @selectiun_wagyu

As I already told you on Instagram this past week, I was invited to a beautiful event where local chefs and producers gave us a tasting of their annual novelties. Among many of the products that I loved, the one that caught my attention the most was this cured meat that I bring you today.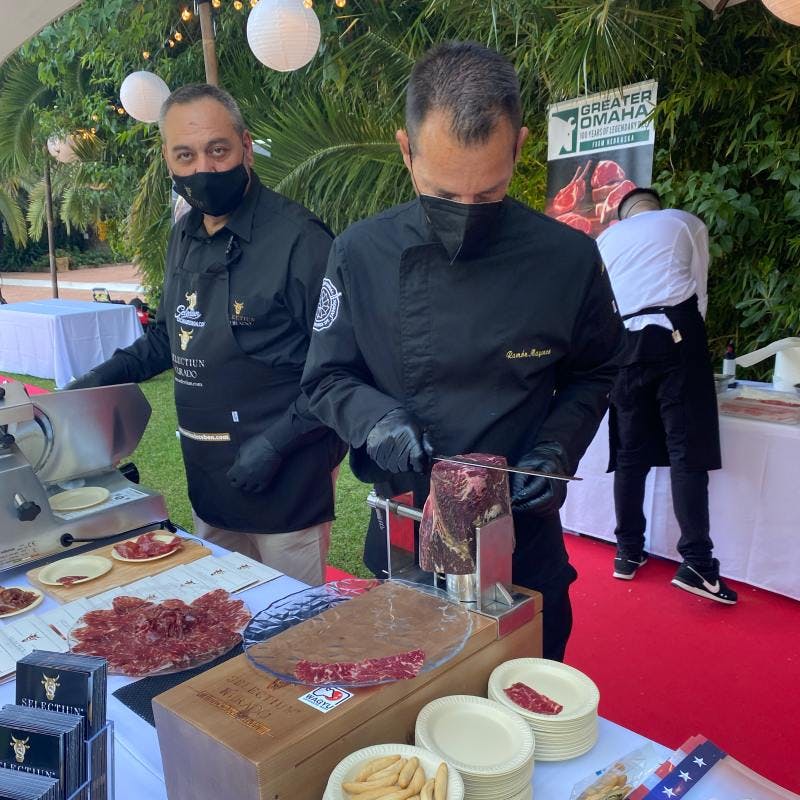 This packaging with the sliced jerky is one of the products that Selectiun offers. It can also be found in whole pieces or halves.
I was lucky enough to meet the founders of the project. Antonio Martinez y Juan told me the importance of personal meat selection and the hard work and love they put into their project.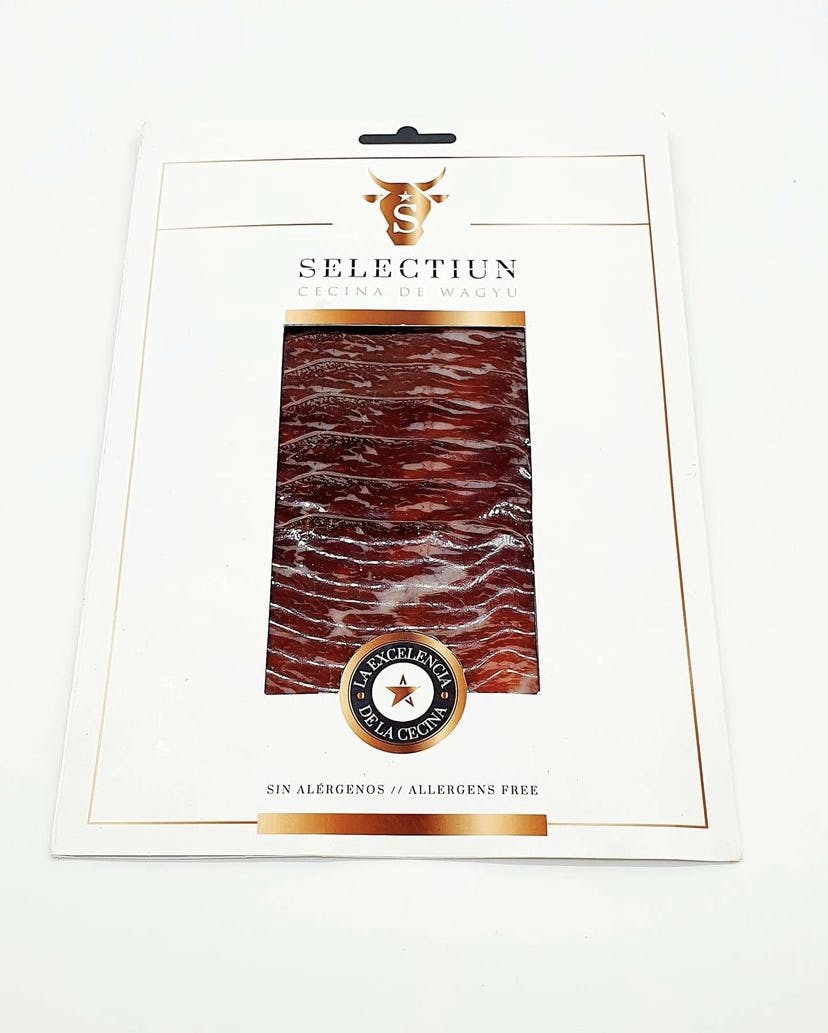 @selectiun_wagyu
"Among the meats that we use to make our jerky, we can highlight The Japanese Wagyu: This breed of beef of international prestige is imported from Japan to give it the traditional Spanish treatment and turn it into this Delight. The curing and smoking process consists of selecting the pieces that later go to the salting room by adding sea salt, without artificial preservatives, to finish in our natural drying rooms where the oak wood smoking will be added. The dryer is located in the Astorga, village of León."
Thanks to this process, they can produce SELECTIUN WAGYU KURADO, Bordeaux red in colour, with a smooth and very juicy texture. Its fat marbling markers stand out with a succulent and perfect balance of flavour and aroma that is unmistakable compared to other cured meats.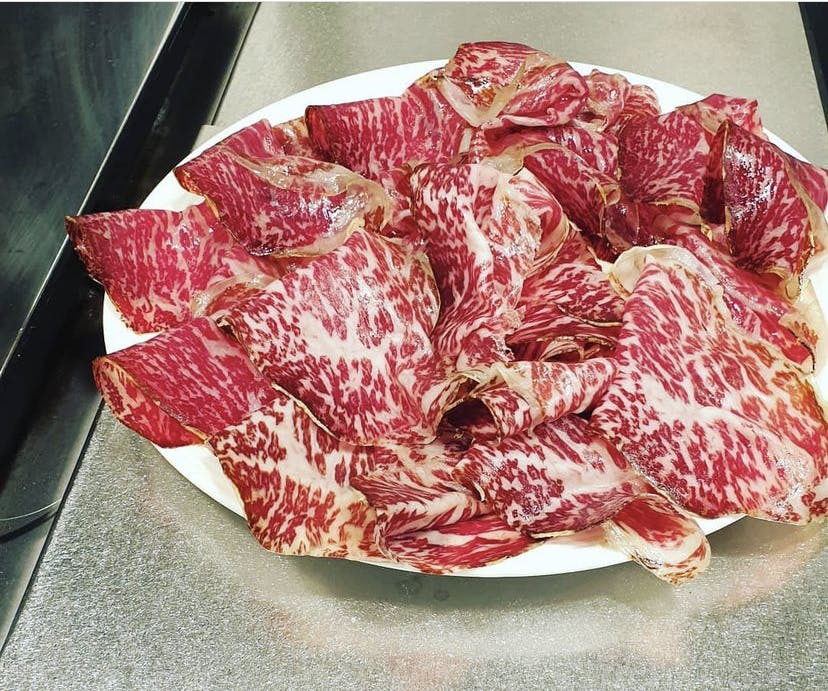 They mainly distribute throughout Spain, and at the moment, it is not easy to find them outside of Spain. But this constantly growing company does not rule out exporting its products soon.
Thank you very much friends of Selectiun, for everything you have taught me, and above all for making a product as good as your jerky. Next week I will cook a vibrant recipe with this tasty jerky. In the meantime, here you have the link to their website to expand your knowledge of this beautiful product. Remember if you want the English version open with Google Chrome.
So keep an eye out because we will soon have a delicious recipe.
Enjoy the summer.