Red Wine Poached Pears, "Peras al Vino Tinto"
Last week we talked about the grape harvest " La Vendimia", and the arrival of autumn, that is why I have chosen red wine as one of the main ingredients of my new recipe.
On the other hand, I have been lucky enough to be able to travel to "EL BIERZO", the region where a large part of my family comes from, and I found this seasonal jewels of its gastronomy.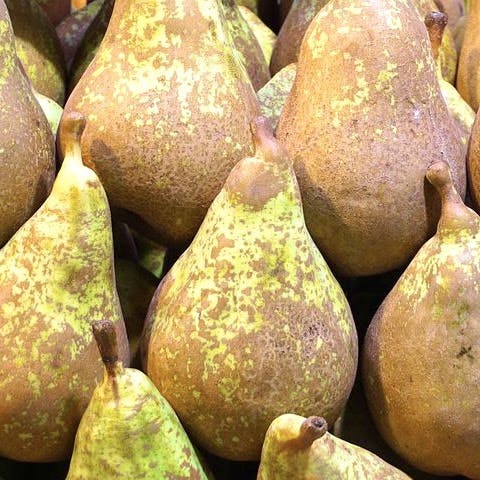 So take note because I am going to show you another easy-to- do recipe, plenty of tradition, love and a wonderful flavour.
Ingredients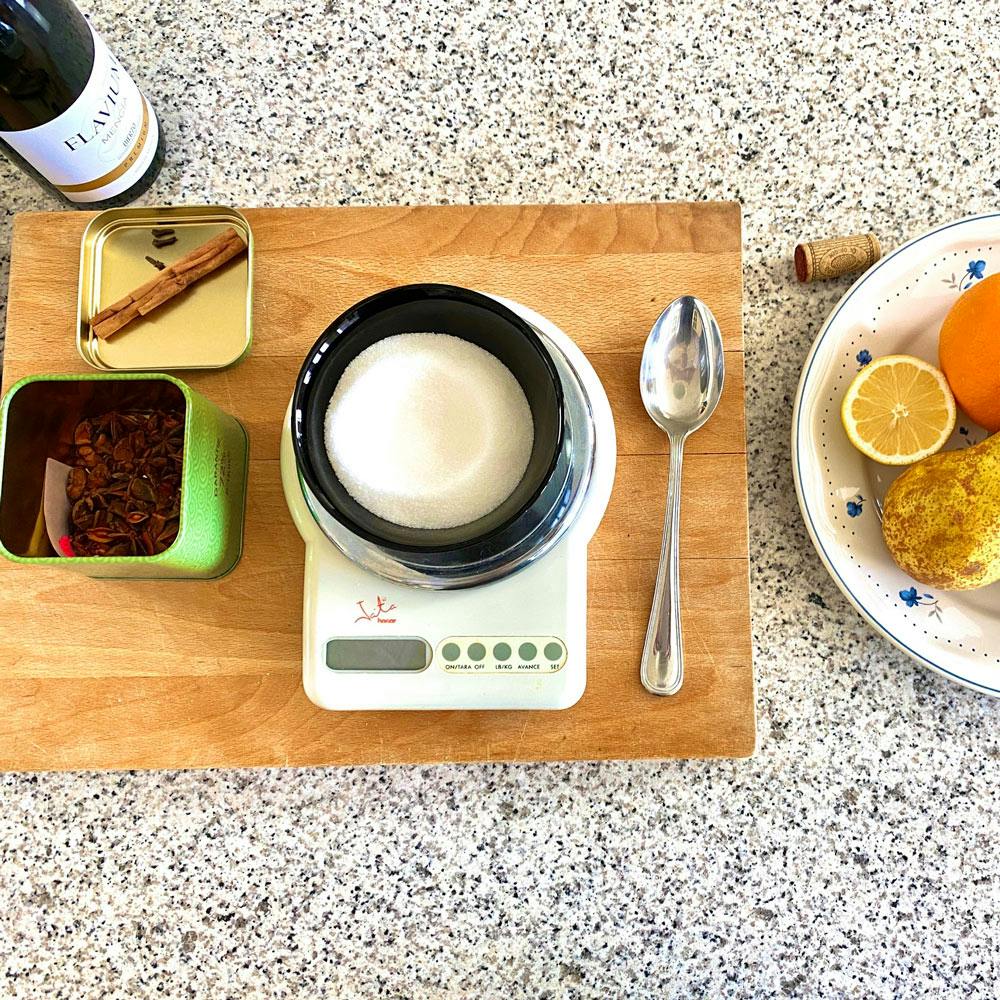 Sugar 125 g.
Pears  Conferencia del Bierzo 4 un.
Star Anis 1 un.
Cinnamon stick 1 un.
Cloves 3 un.
Water 250 ml
Red wine 700 ml (a bottle)
Lemon zest
 Orange zest
Orange wedges 12 un.
Juice of a lemon.
Vanilla 1 un. (optional)
 Cardamom 1 un. (optional)
Mini bombón ice cream 4un.
Preparation
Peel the pears keeping the tail and cut the base allowing it to stand. Preserve them.
Put the water and sugar in a casserole over medium heat.
When the sugar melts, add all the spices, lemon and orange zest, and the lemon juice.
When it starts to boil pour the bottle of red wine.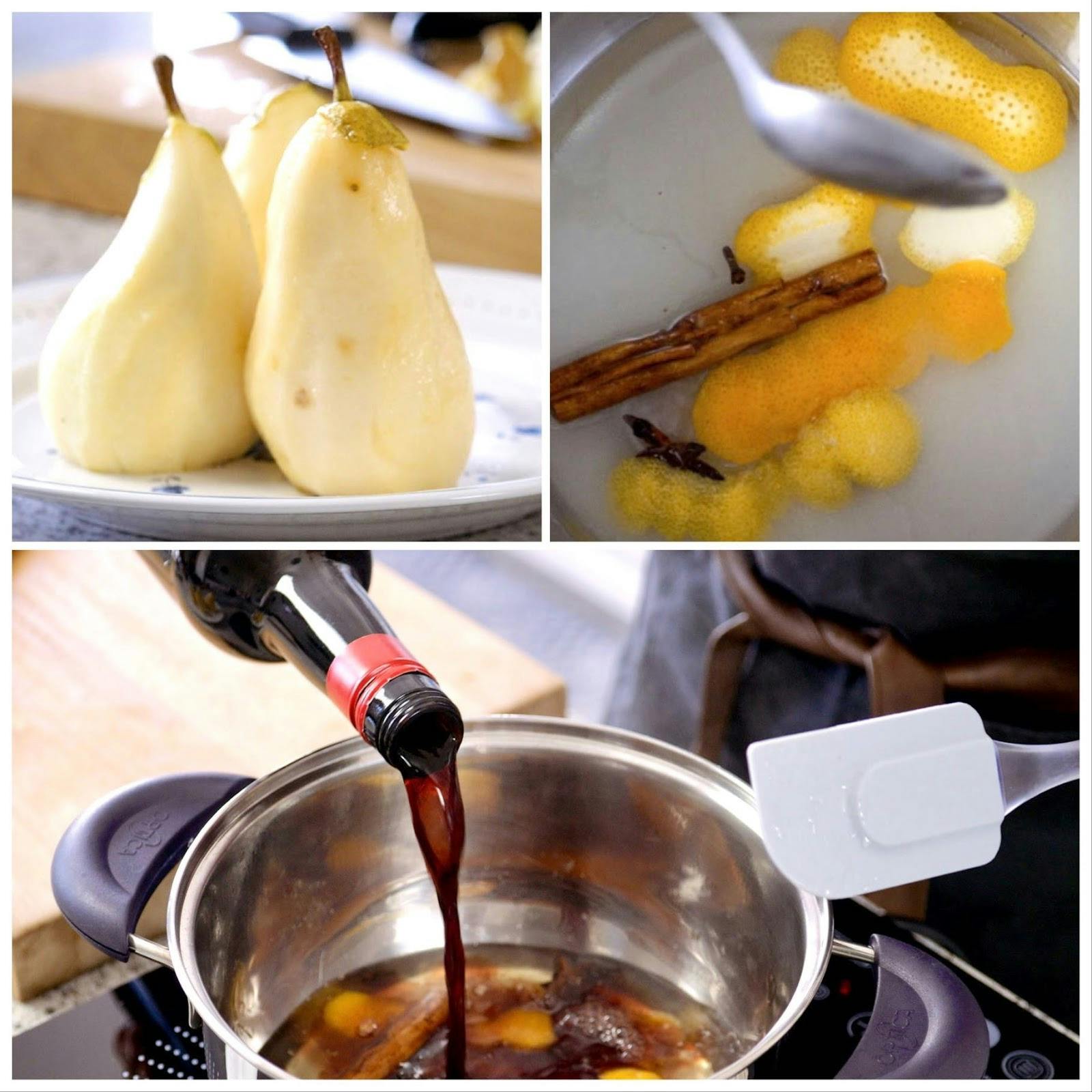 Mix it well and add the pears preserved. You must place them the way that they keep standing while they are cooking.
Cover them with a lid and cook them over low heat for 40 minutes.
Now it's time to take the pears out to the casserole and cool down in the fridge.
Keep cooking the sauce until the texture is nearly caramel.
Filter the sauce and keep in a Jar to serve.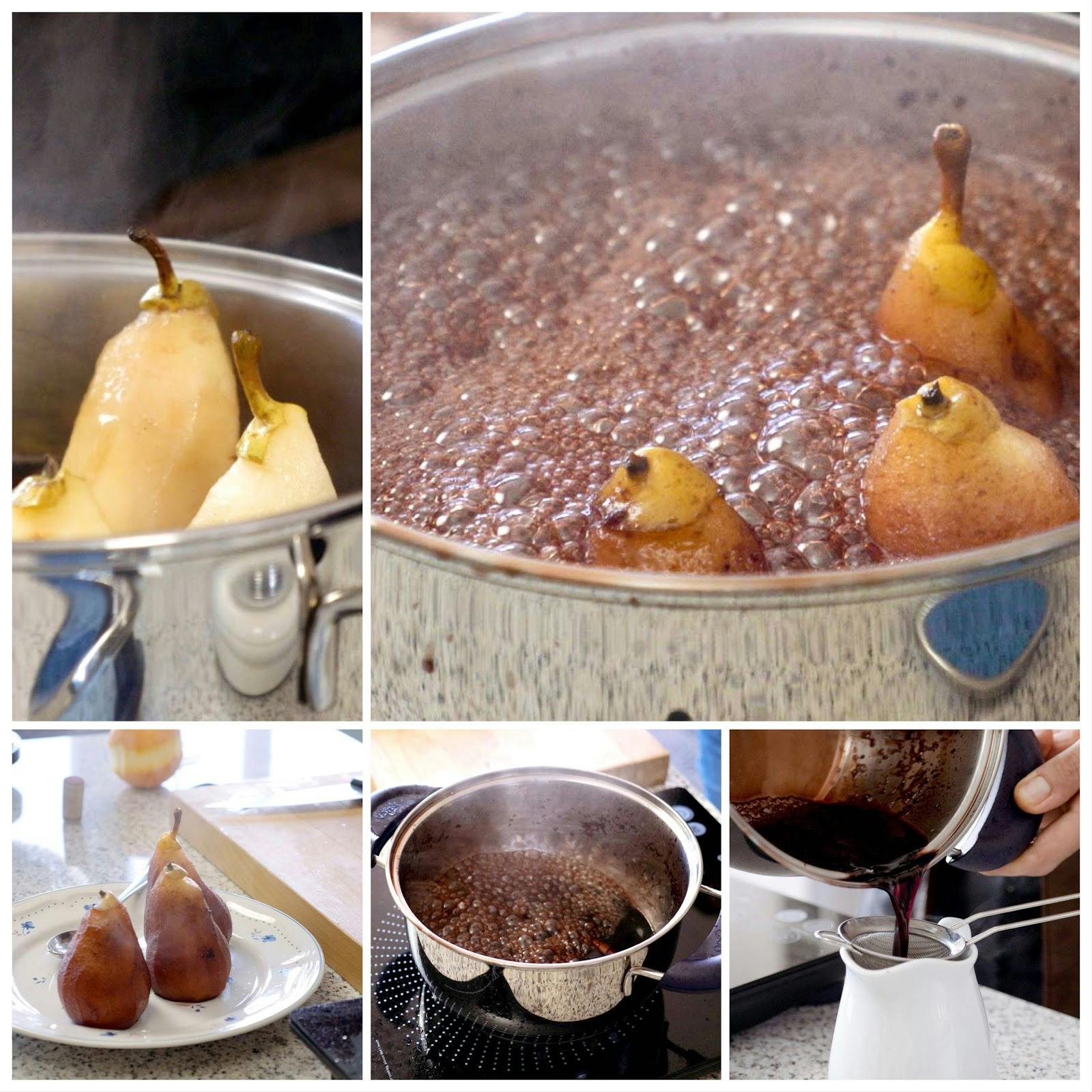 When the pears are cold, cut the button in slices living the top part to preserve the shape of the pear.
Put it in a plate, place the orange wedges, the ice cream, and finish with the sauce.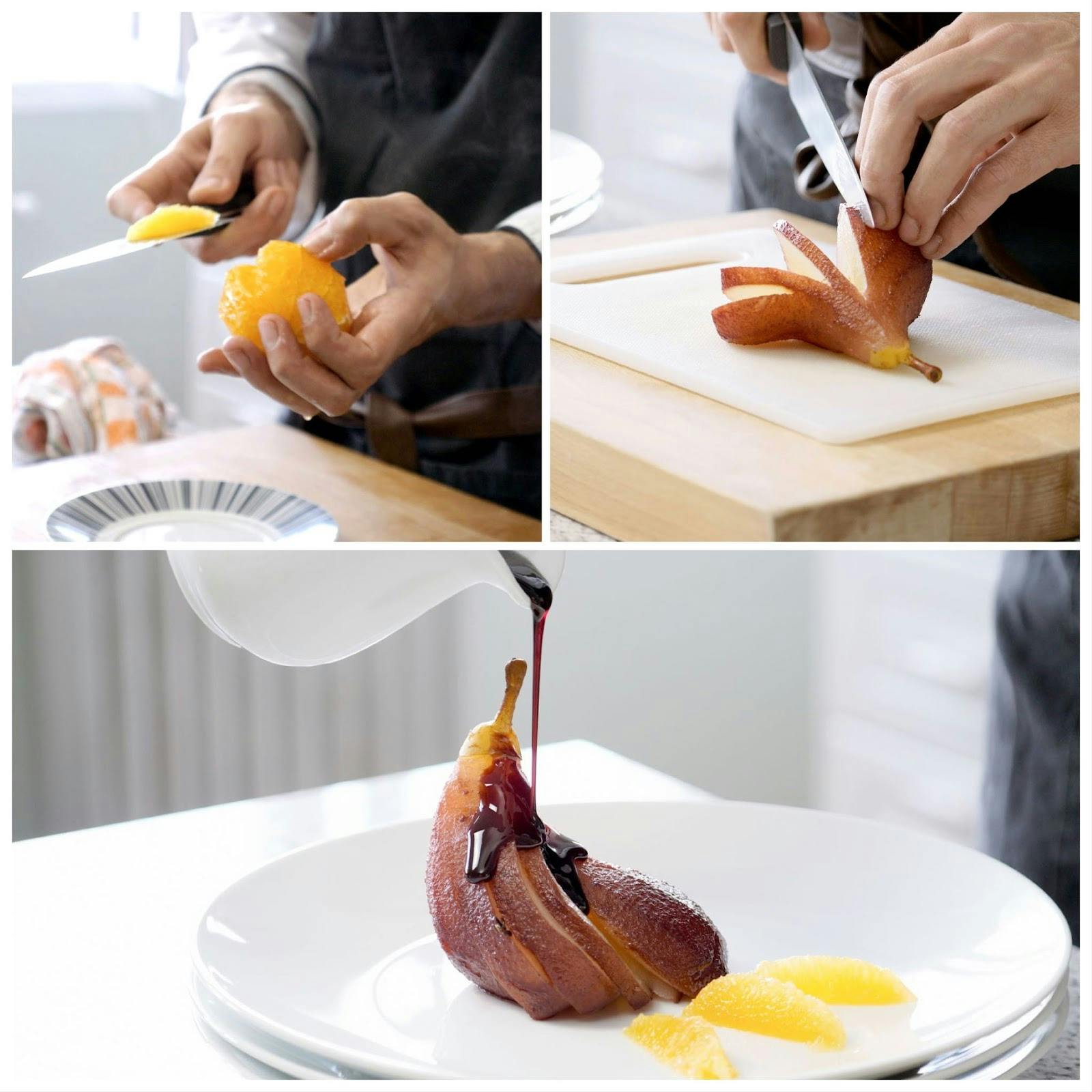 I hope you will enjoy this simple and delicious dessert. Try to do it, you will see that it is very easy to do and you will be surprised by the balance of flavours.
See you soon.