One of the most famous salads in Spain, "Pipirrana" with shrimps
Pipirrana is a typical Andalusian salad made with chopped tomatoes, cucumbers, onions, and bell peppers, all dressed with olive oil, vinegar, and salt. Today, I am giving it a special twist by adding cooked and peeled prawns, making it a perfect option for a light and fresh main course or starter. Additionally, this is a very easy recipe to prepare, ideal for those who want to enjoy a healthy meal without spending too much time in the kitchen. Let's get started!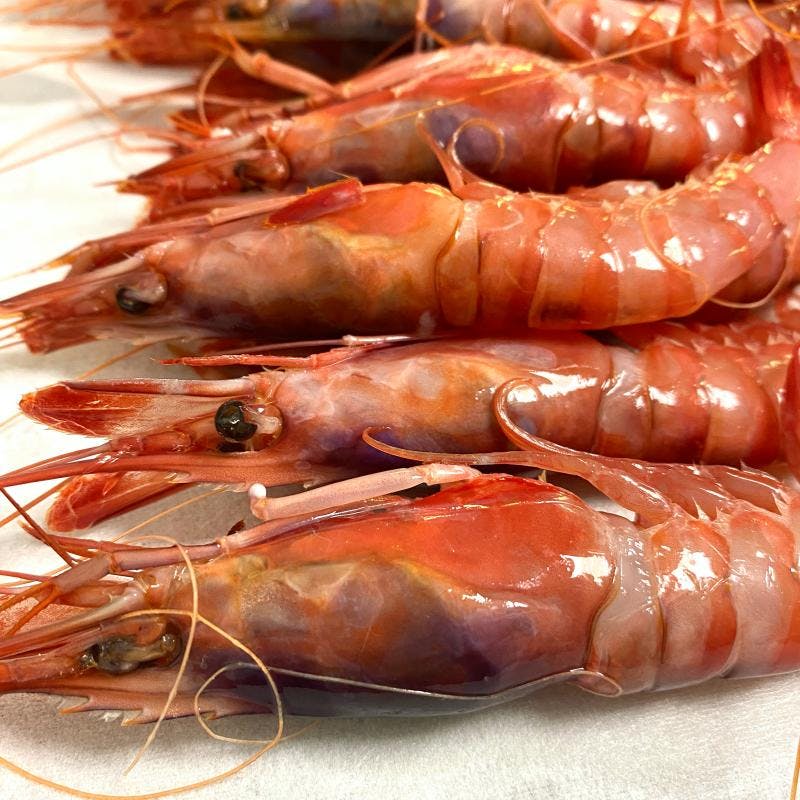 "Pipirrana con gambas" recipe
‍Preparation time 7 min
Cooking time 1 min
Ingredients 4 pax
1/2 red pepper
1/4 green pepper
1/4 yellow pepper
2 tomatoes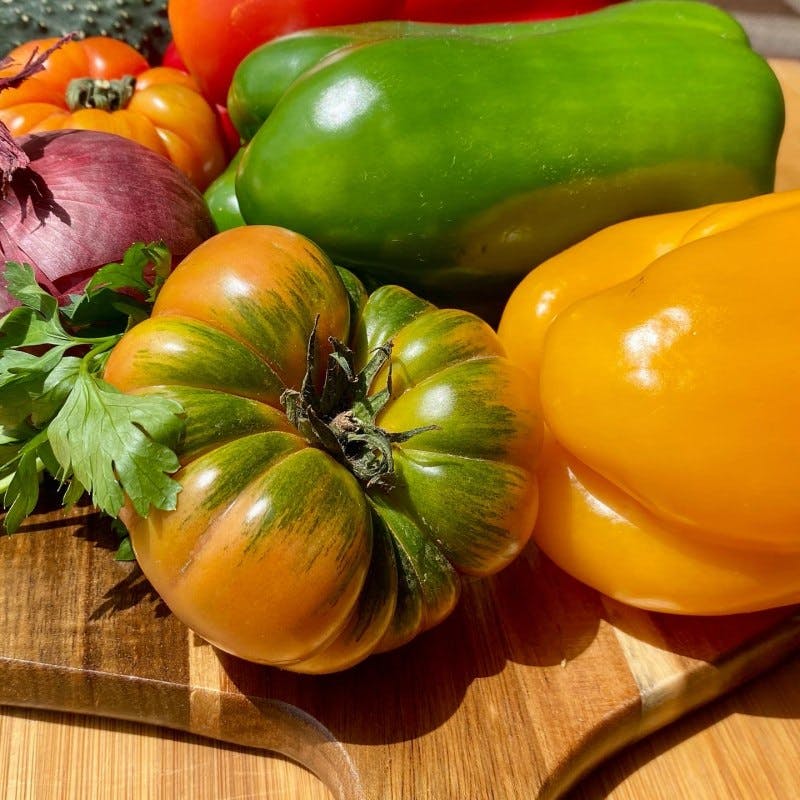 1 Cucumber
1 small red onion
300 g / 11 oz / 3/4 lb of peeled shrimps
A handful of chopped parsley leaves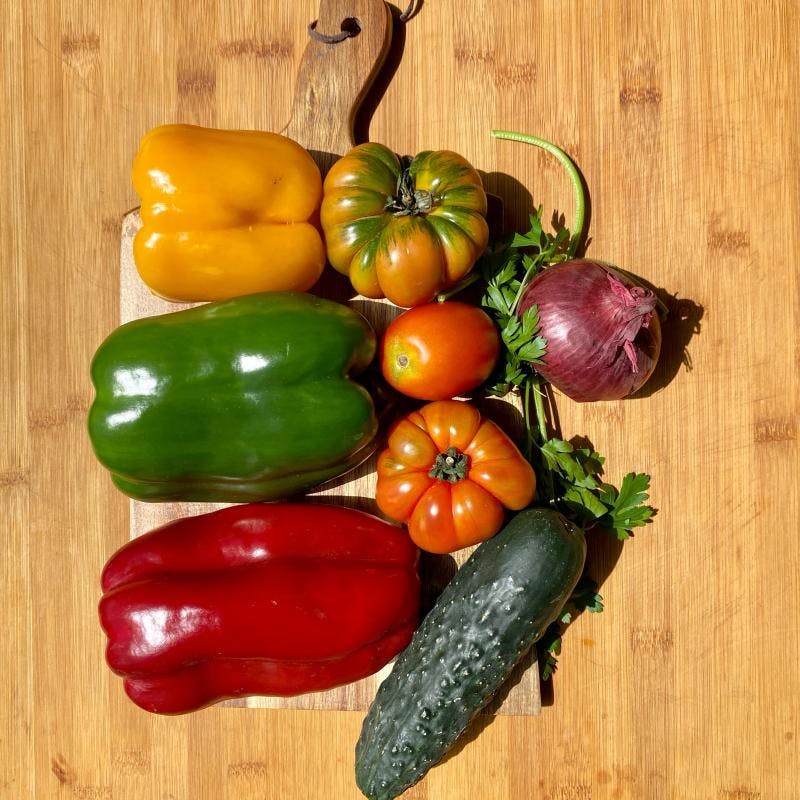 For the Vinaigrette
100 ml / 1/2 cup extra virgin olive oil (EVOO)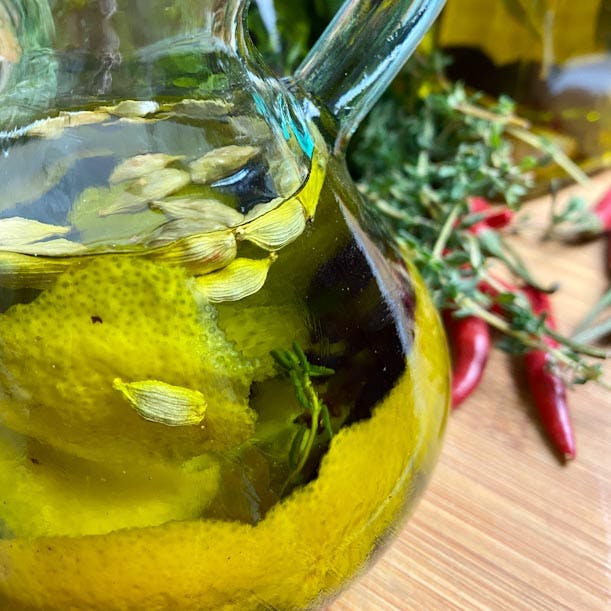 Juice of two lemons
Salt to taste
White pepper to taste
30 ml/ 2 tablespoons sherry vinegar
Method
Wash the peppers, tomatoes and cucumbers. Remove the seeds from the peppers and cut them into small dice.
Do the same with the tomatoes.
Peel the cucumber, remove the seeds and cut it into small dice.
Chop the red onion and mix it with the rest of the vegetables in a bowl.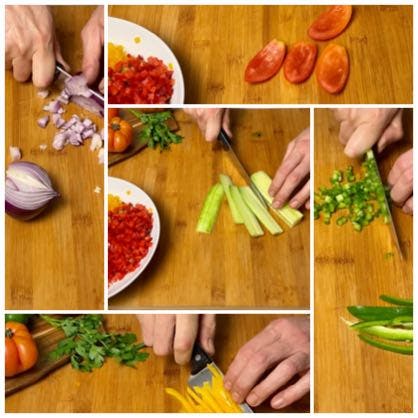 For the vinaigrette
Pour the lemon juice into a large bowl, taking care not to get any seeds.
Add the aromatic oils, salt, vinegar and white pepper.
Stir well with a whisk and add the vinaigrette to the bowl with the vegetables.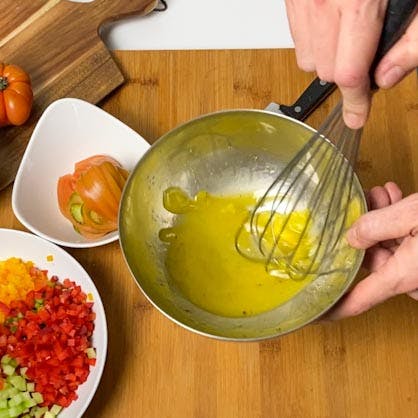 Finally, boil the peeled prawns in salted water for about 1 minute and cool them down with water and ice. Drain them and cut each shrimp into four pieces.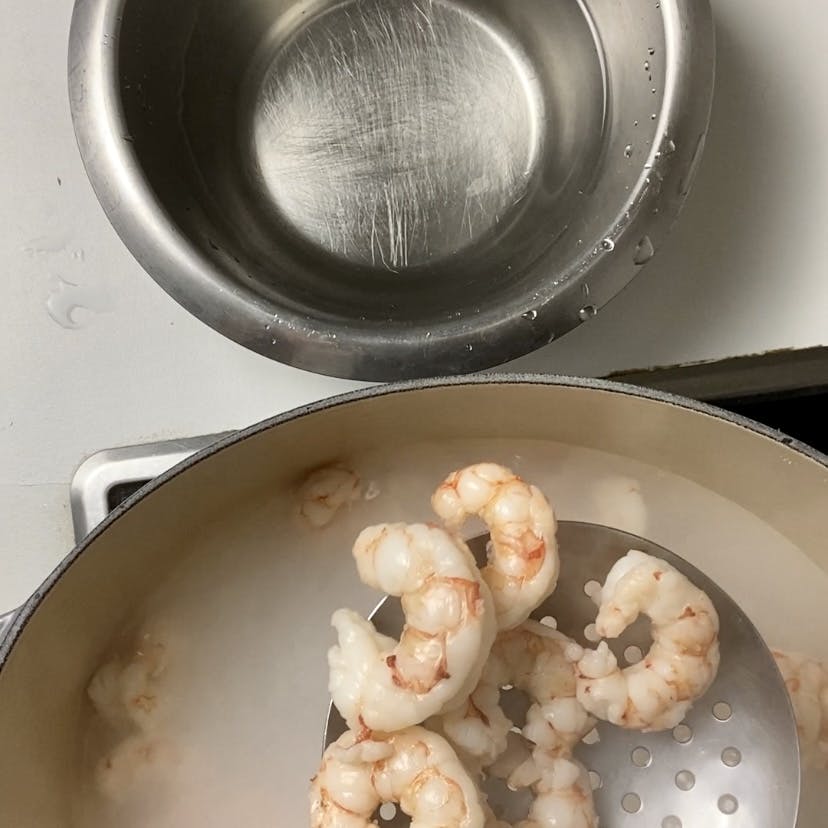 Add the chopped prawns to the bowl with the vegetables and the chopped parsley.
Mix everything and leave it in the fridge for a couple of hours for a more pleasant texture and flavour. And if you have time, prepare it the day before eating it. "Pipirrana" is one of those meals that are even more delicious the day after.
Serve it in small bowls decorated with a parsley leaf and some tomato wedges, as I have done.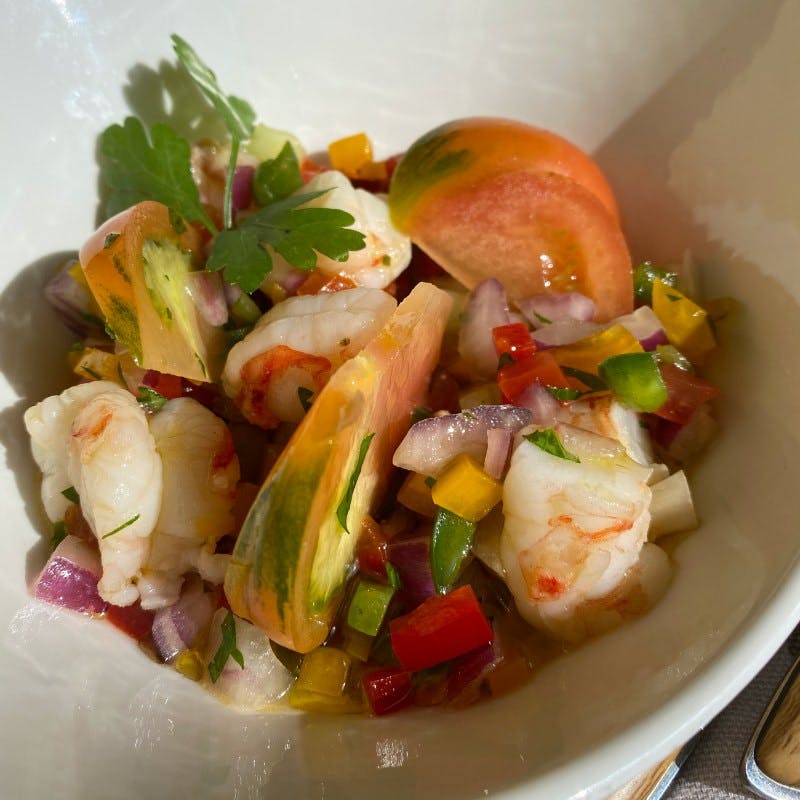 You can also mix it with tuna, octopus, mussels, chicken or other ingredients you love.
I hope you liked the recipe and will enjoy cooking and eating.
Have a tasty day!