Seasonal Vegetable Stew, a healthy recipe from the Spanish garden
This week I want to show you a super healthy and delicious recipe. A vegan dish in which I have used a selection of the most representative and seasonal vegetables from the Spanish garden.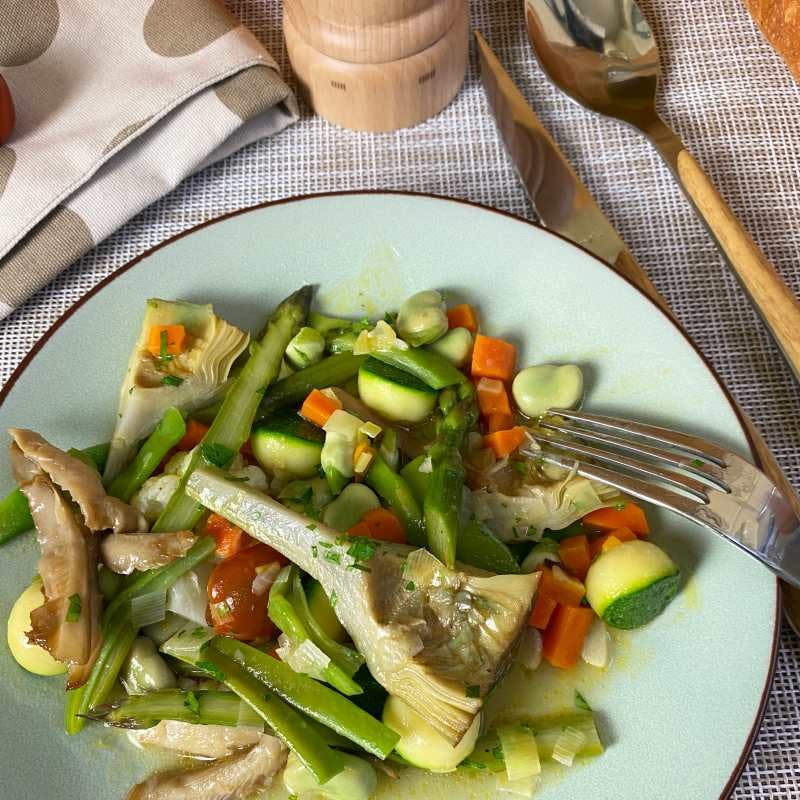 I bring you an updated version of the classic Vegetable stew recipe or "Menestra de verduras". In this recipe, I have used a selection of typical vegetables from the Spanish garden, such as courgette, broad beans, asparagus, artichokes or fresh beans, to create a delicious blend of flavours and textures that will delight your taste buds.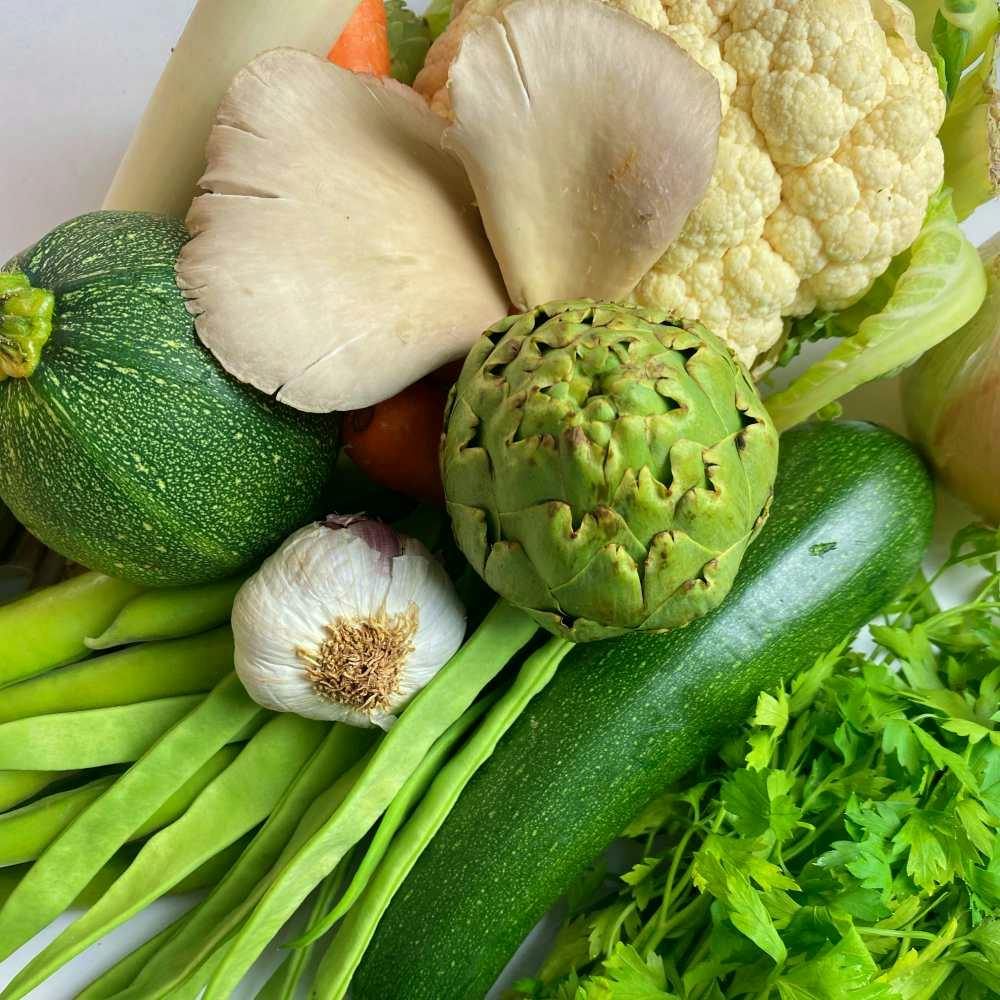 As well as being a delightful option, this recipe is also a great way to incorporate a variety of nutritious vegetables into your daily diet. And whether you're looking for a vegan, vegetarian or simply comfort food option, this vegetable stew is a perfect choice for any occasion, so read on to find out how to prepare this delicious Spanish dish in your kitchen!

Vegetables stew recipe
Preparation time 15 min
Cooking time 30 min
Total time 45 min
Ingredients 4 serves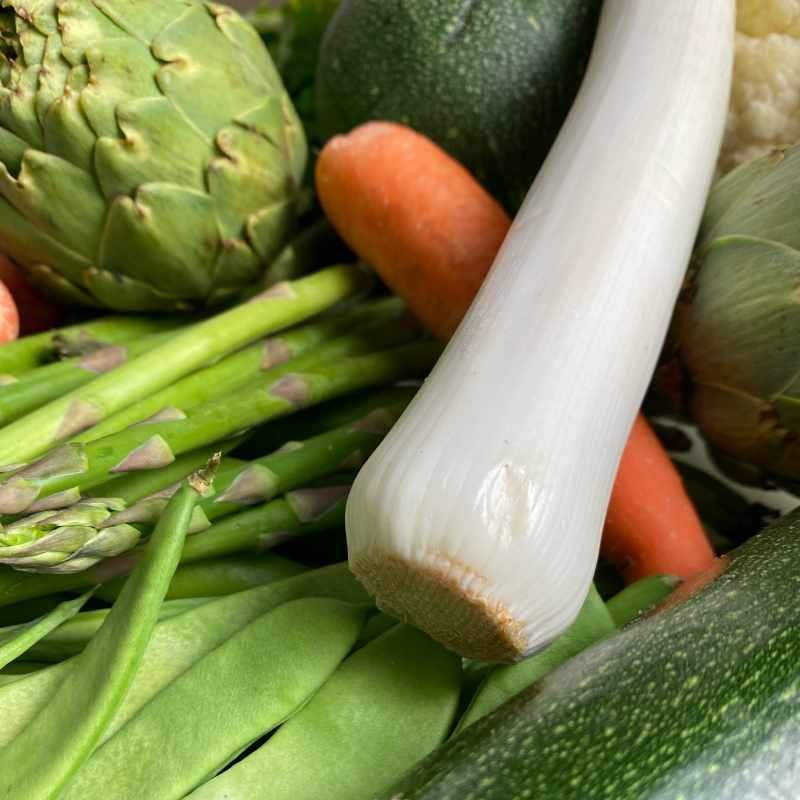 ‍For the sauce
6 cherry tomatoes
3 carrots
1 leek
4 cloves of garlic
1/2 Onion
2 tsp flour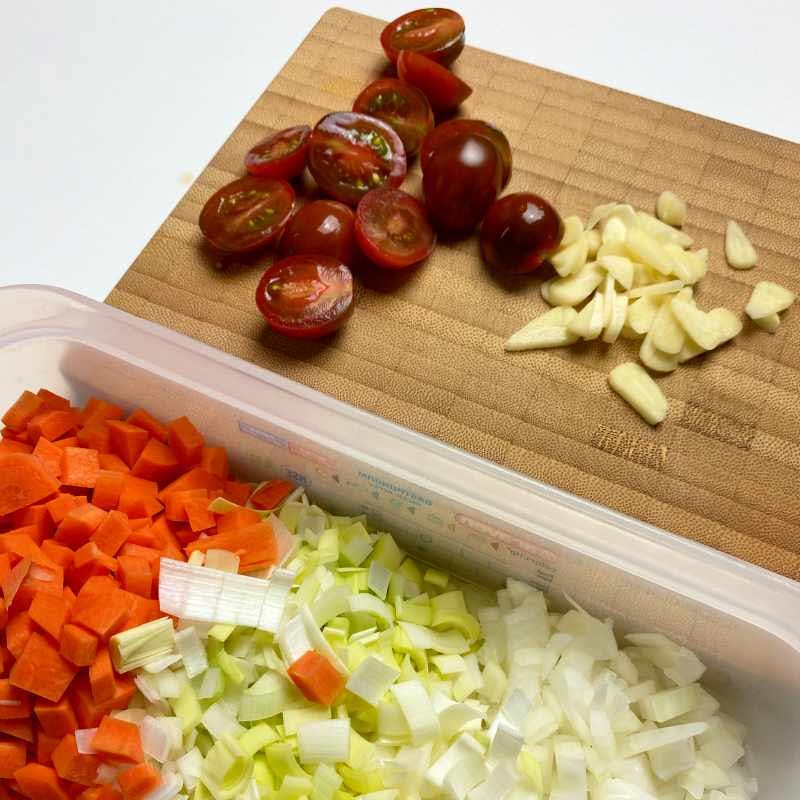 6 Artichokes
1/2 Cauliflower
100 g green beans
100 g broad beans
100 g mushrooms
100 g asparagus
One courgette
Few leaves of parsley
The juice of one lemon
Salt to taste
White pepper to taste
Method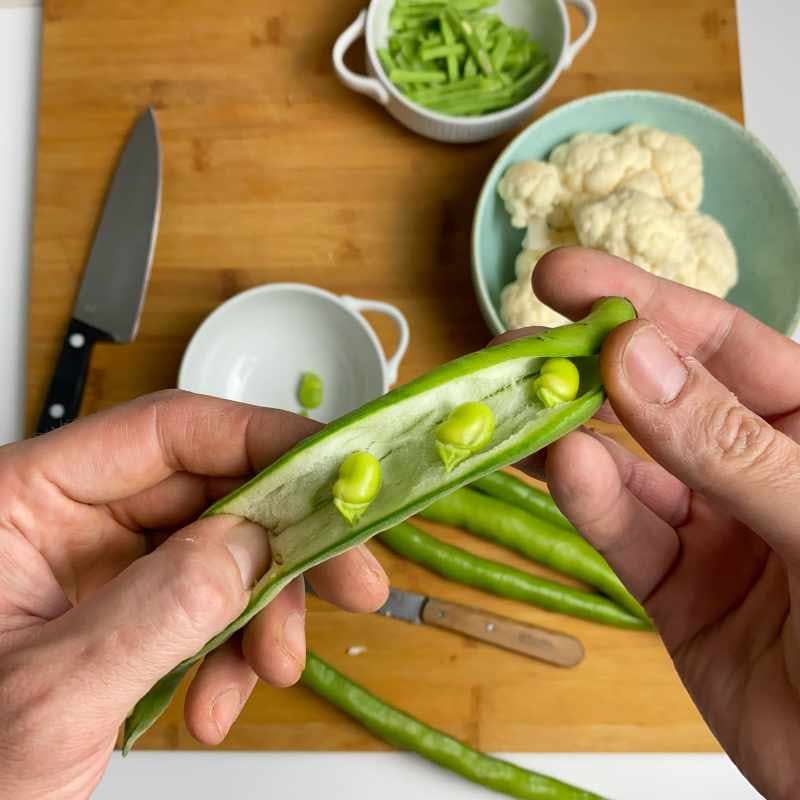 First, you need to be ready with all the veggies.
Wash and cut them the way you want before you start blanching them. Cut them in this way:
Cut the green beans in julienne.
Pick the fresh beans.
Make little balls with the courgette.
Cut the cauliflower into small pieces.
Cut off the hard part of the asparagus.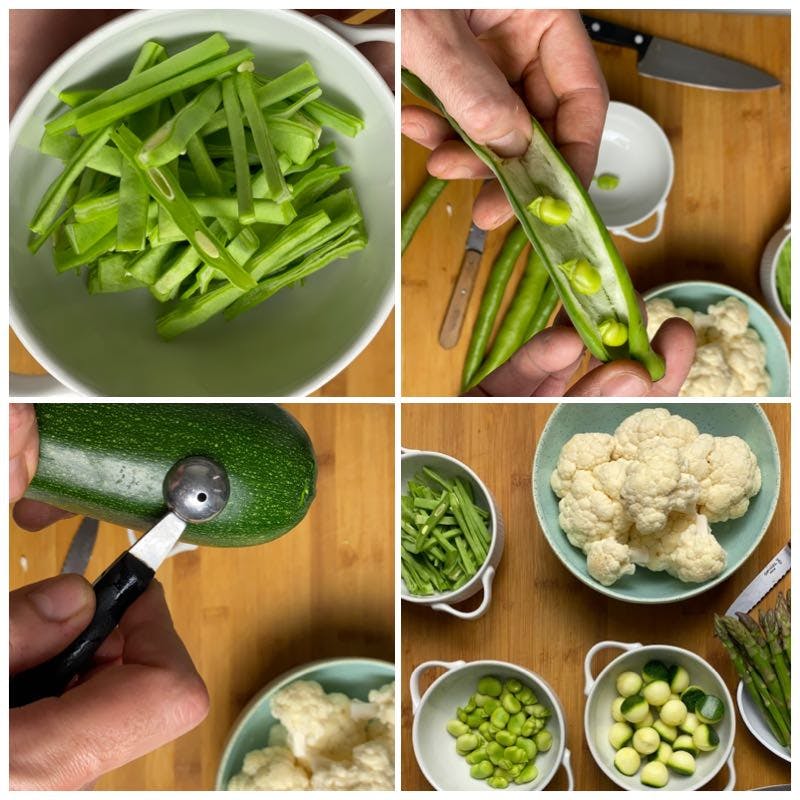 Then it is time to clean the artichokes. I prepared a little video to show you how easy it is. But before start cleaning them, prepare a bowl or container with freezing water, lemon, and parsley stems to avoid oxidation of the artichokes once they are clean.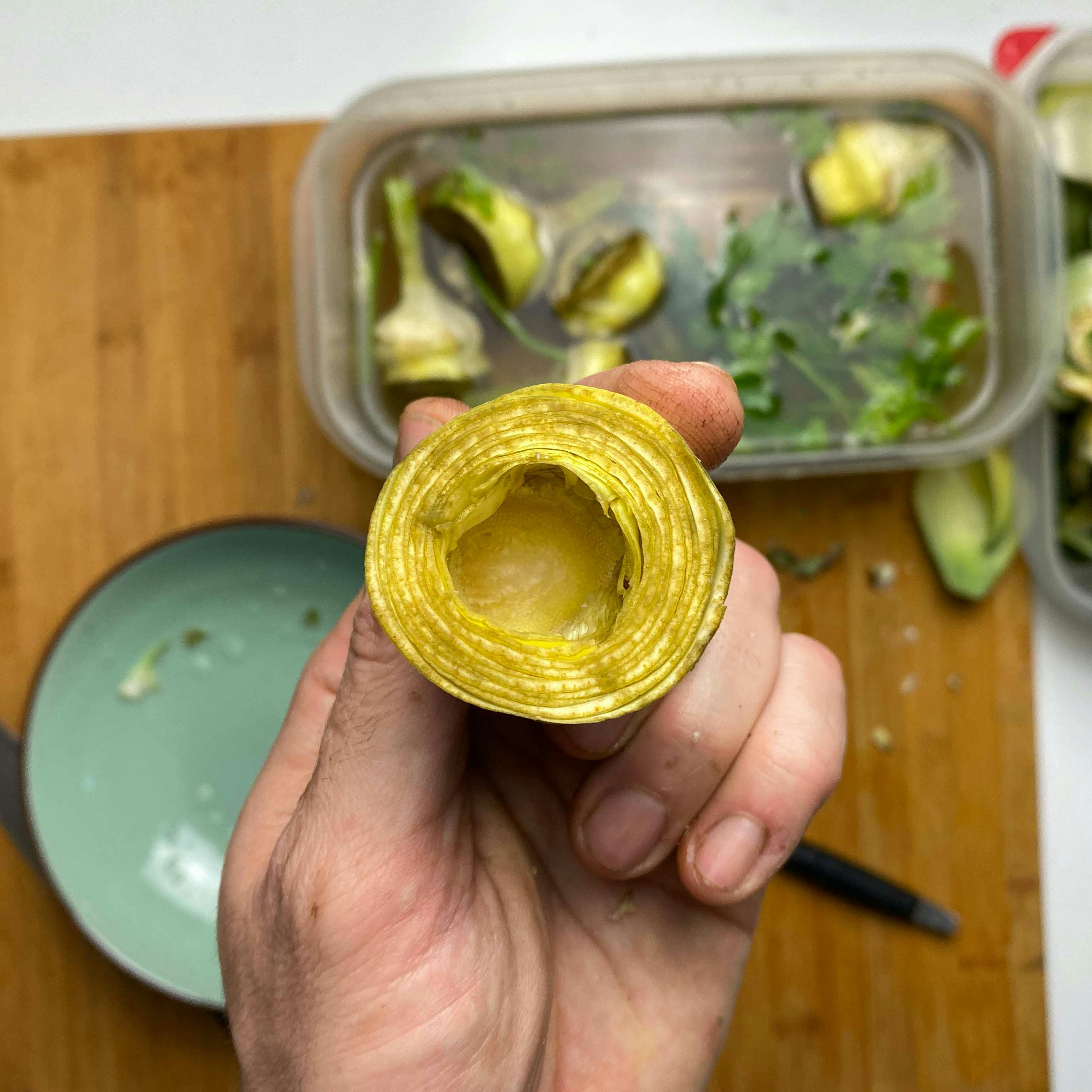 Before cooking, prepare another bowl with cold water and ice to cool down the veggies.
It is time the blanch the vegetables.
Here I leave you the times I have used according to the vegetable.
Cauliflower 4 min.
Green Beans 3 min.
Beans 1 min.
Courgettes 3 min.
Artichokes 4 min.
Asparagus 1 min.
Reserve the water from blanching the vegetables. We will use it to make the sauce.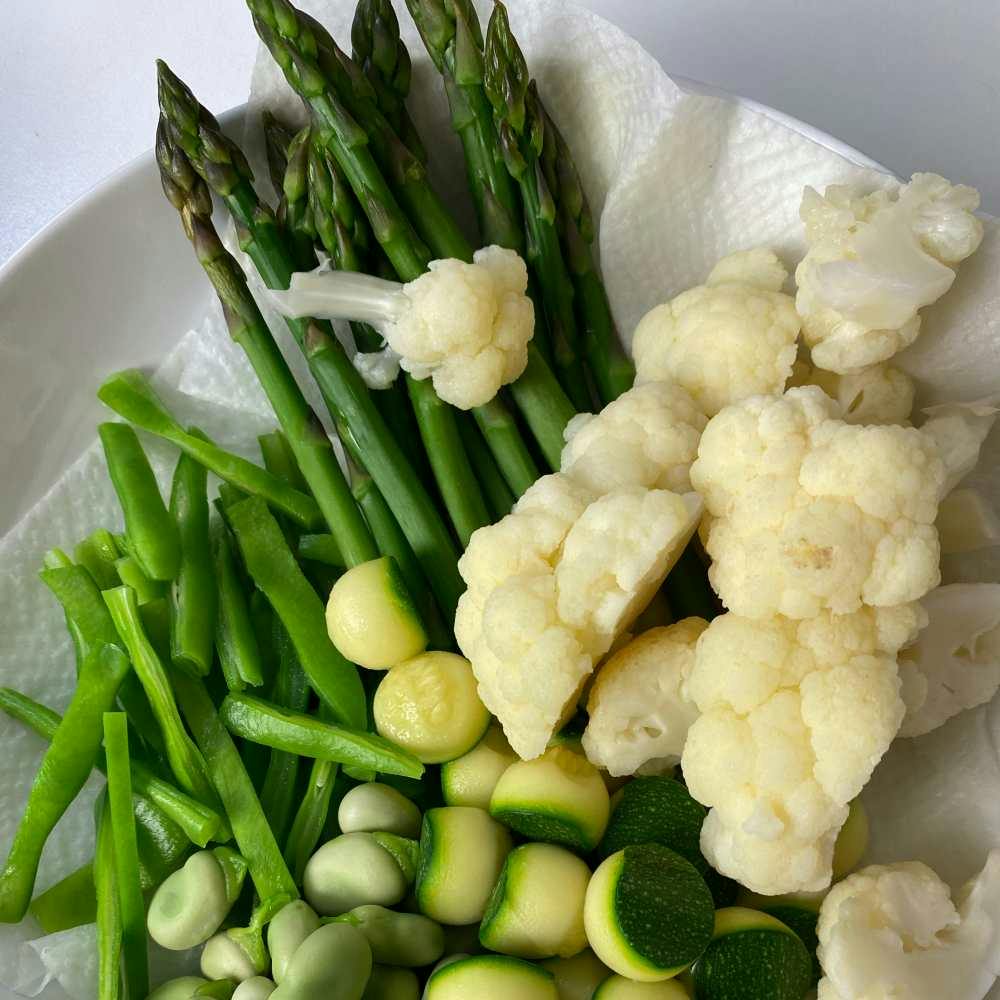 On the other hand, start with the sauce. Pour a little olive oil into a frying pan and put it over medium heat.
Add the sliced ​​garlic until it takes on a little colour, then the carrot, leek and onion cut in brunoise and cook everything together for 15 minutes.
Add two tablespoons of flour to it. Let it cook for a few minutes, and add the veggie stock until it reaches the desired thickness.
Add the cherry tomatoes.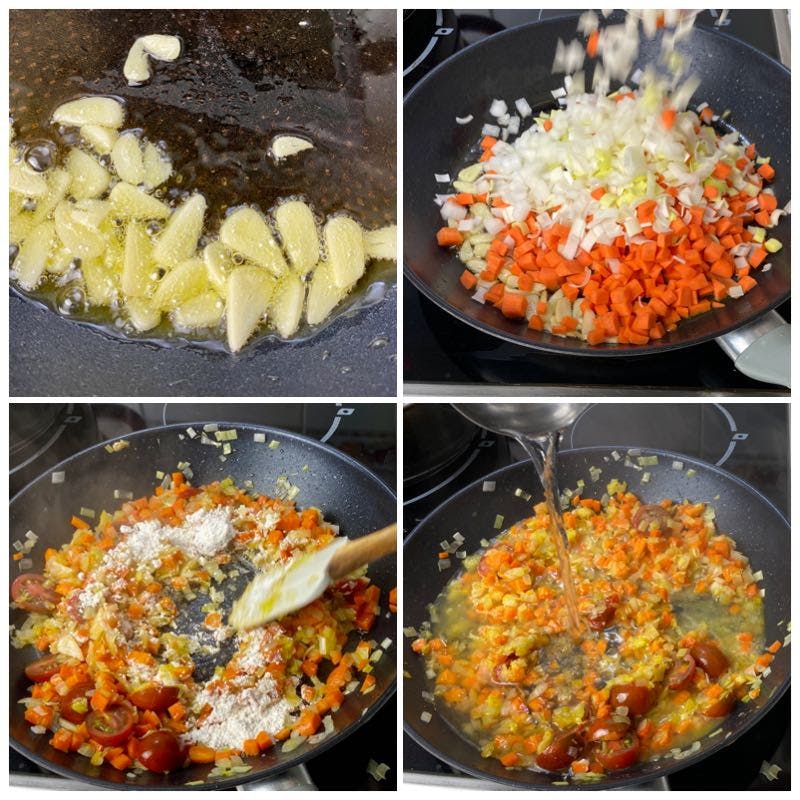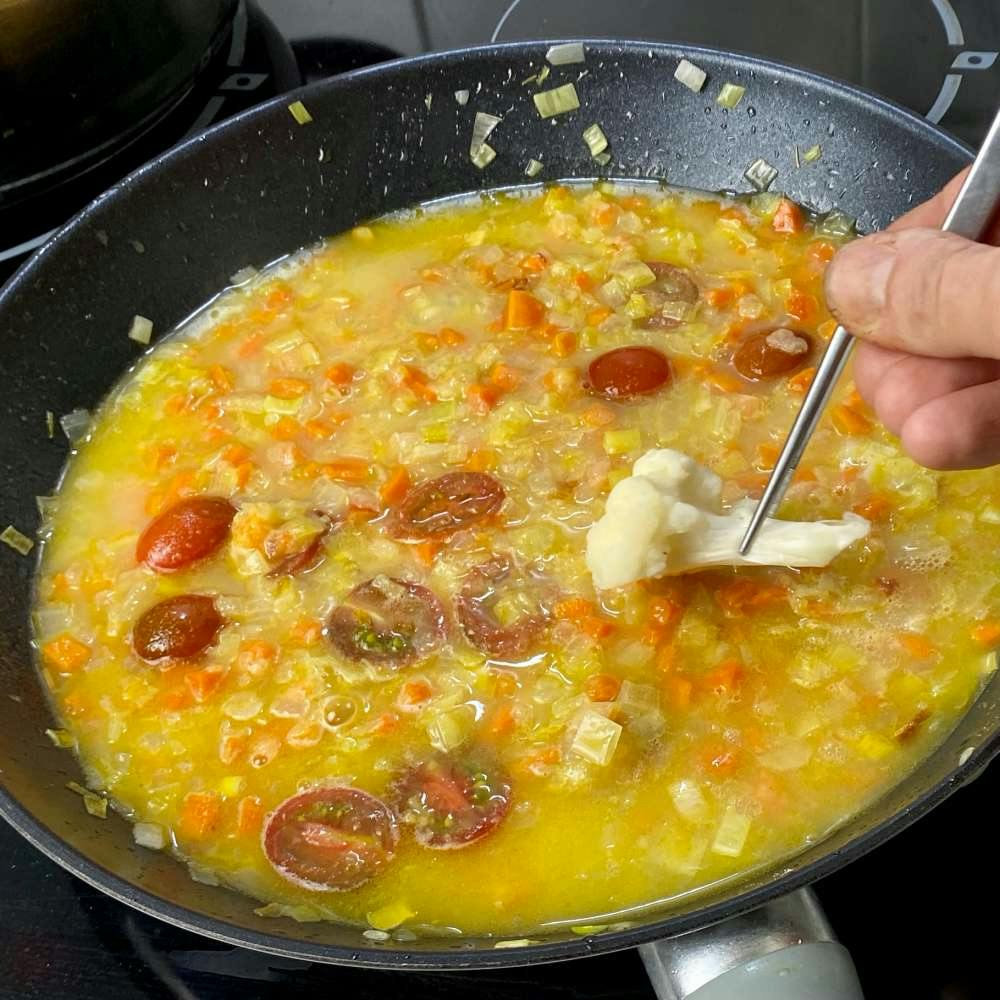 Now is the time to add the vegetables we have blanched to the pan and cook everything together for another five minutes.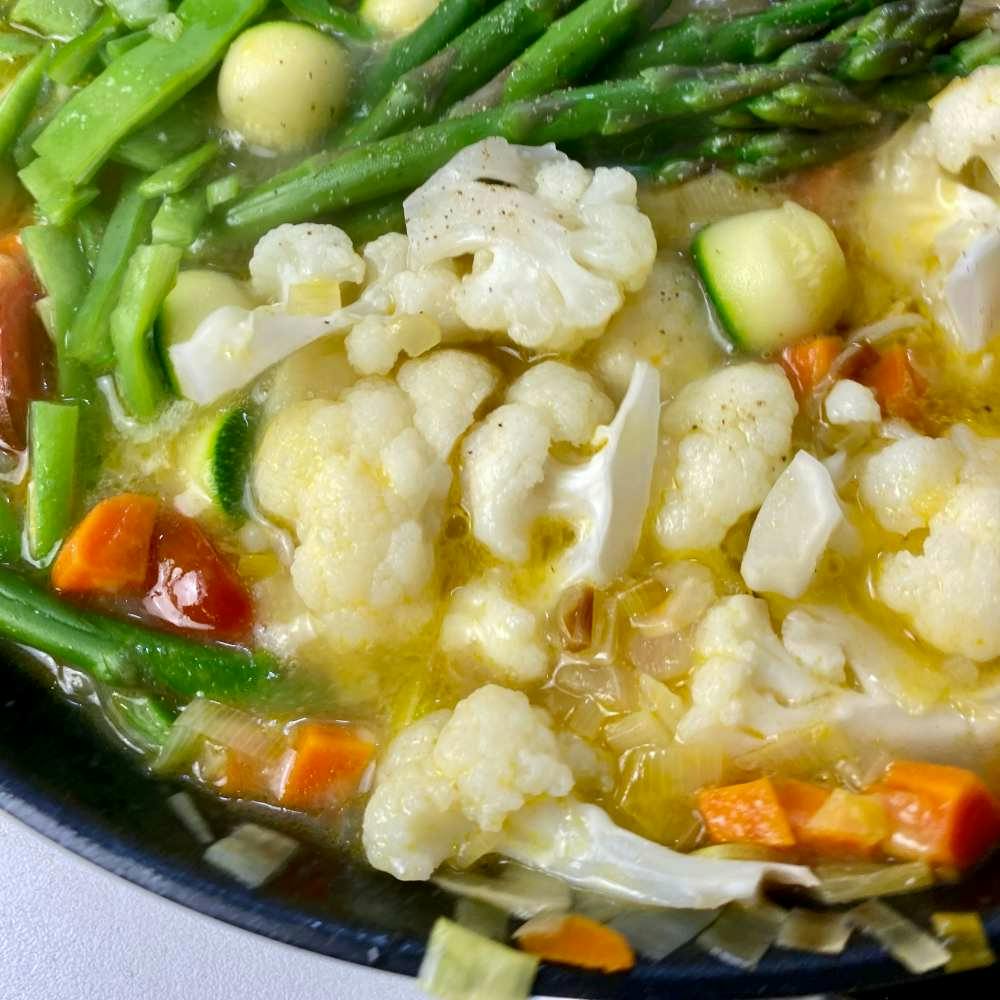 We taste salt and pepper and remove them from the heat.
To finish, stir fry some mushrooms and add them to the top, and the dish will be ready to serve.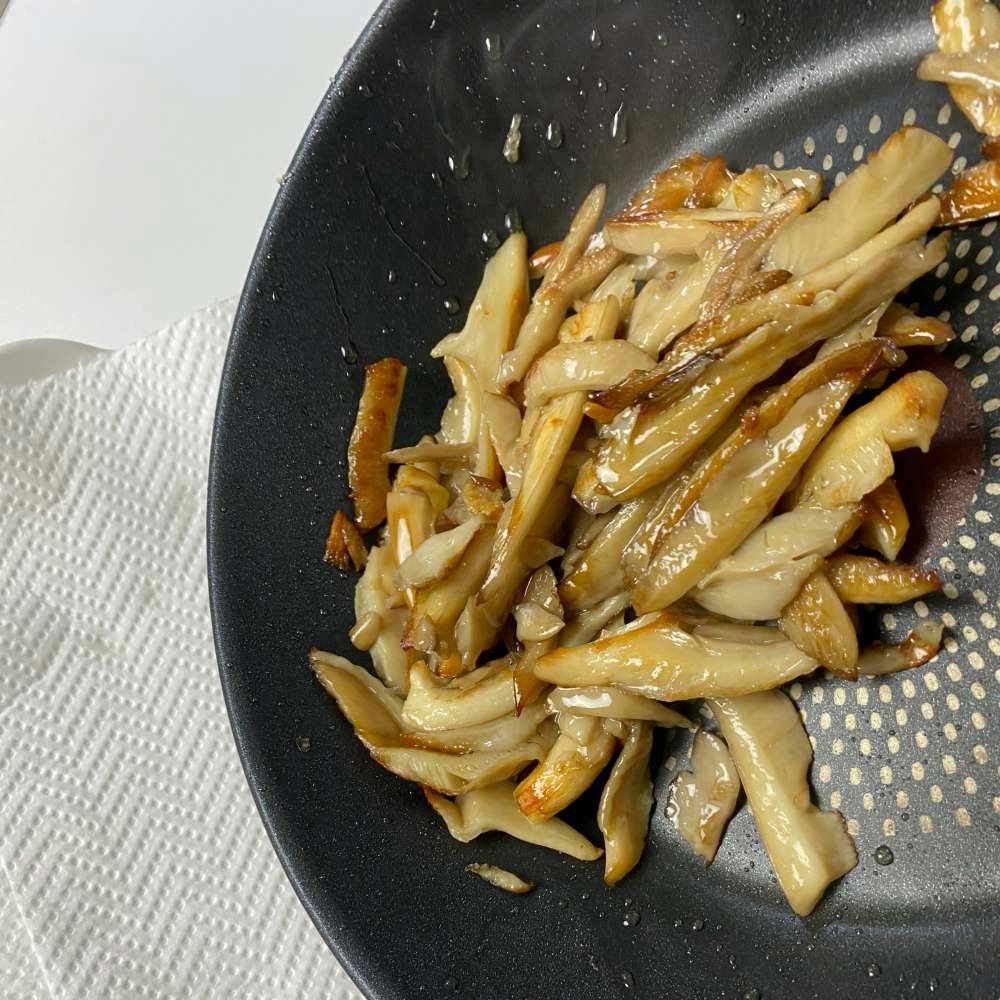 Well, I hope you have enjoyed this vegan recipe.
You can contact me through my Instagram or Facebook accounts for any questions, doubts, or suggestions. I will answer you as soon as possible.
Thank you very much for your time, and Have a Tasty week!