Lettuce hearts and Sardines salad, an easy way to eat Healthy and Delicious
Are you looking for an easy-to-make salad bursting with flavour? Let me introduce you to a recipe featuring crisp lettuce hearts, a selection of vegetables, and exquisite sardines in sauce, "Xoubas", from Cannery Ramón Peña, a small Seafood Producer from Rias Baixas, Galicia, which makes this kind of delicacy.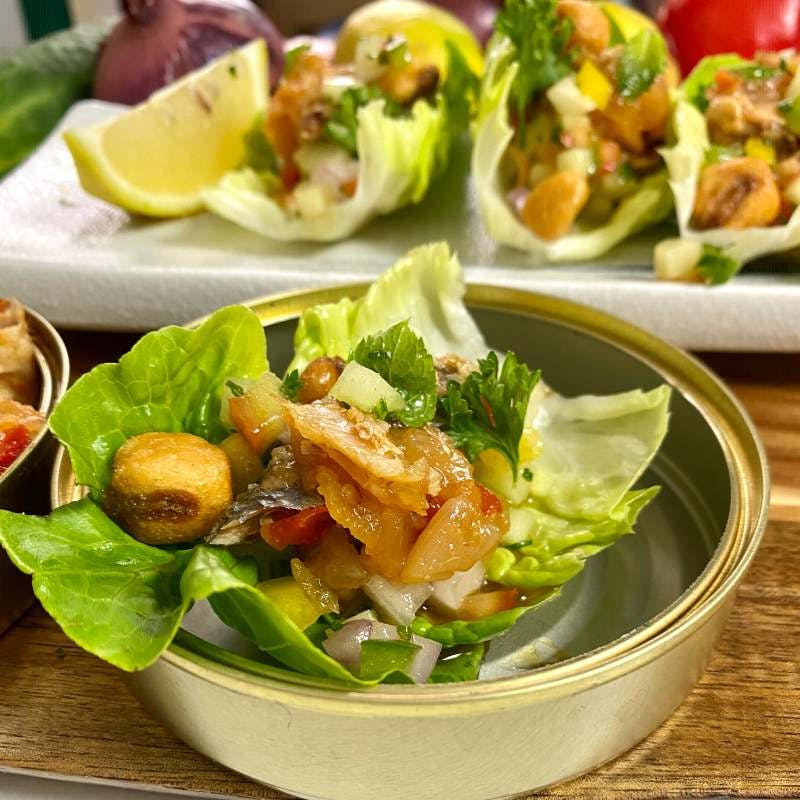 This delightful blend of crunchy and smooth textures will make you fall in love with every bite. Learn how to whip up this salad in 10 minutes and indulge in a tasty and refreshing experience.
Lettuce hearts and Sardines salad recipe
Preparing time 10 min
Cooking time 0 min
Total time 10 min
Ingredients 4 serves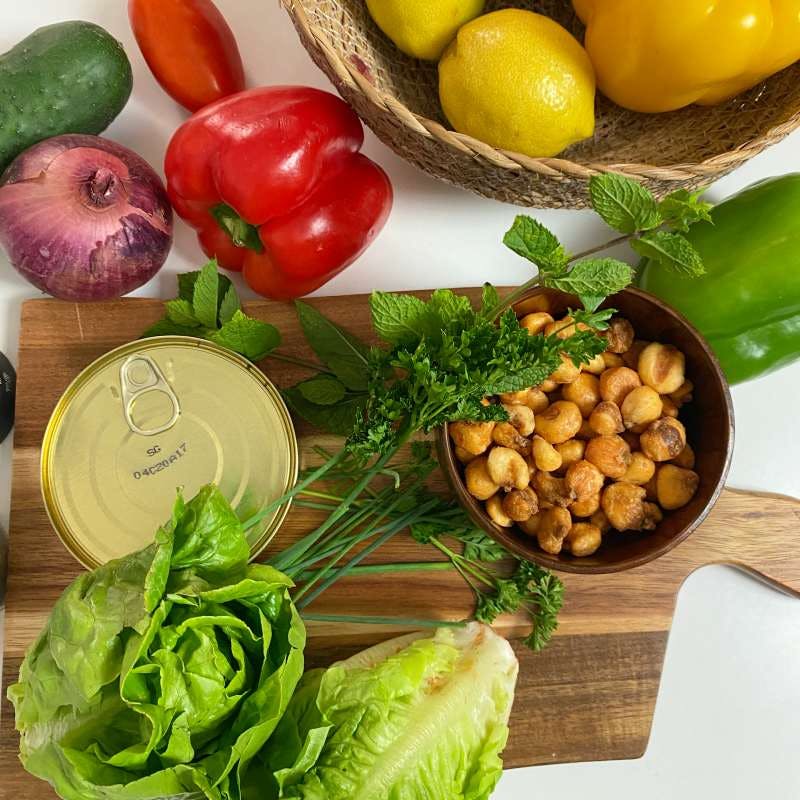 3 heads of Baby Gem lettuce
50 g / 1,7 oz / 0,1 lb cucumber brunoise
50 g / 1,7 oz / 0,1 lb tomato concassé
50 g / 1,7 oz / 0,1 lb green pepper brunoise
50 g / 1,7 oz / 0,1 lb yellow pepper brunoise
50 g / 1,7 oz / 0,1 lb red onion brunoise
Juice of 2 lemons 
Salt to taste
1 tsp cumin
Black pepper to taste
A few chives stalks chopped
A few mint leaves Julienned
A few parsley leaves chopped
A good splash of extra virgin olive oil
1 tin 130 g of sardines  
75 g / 2,6 oz / 0,2 lb crunchy corn, kikos
Method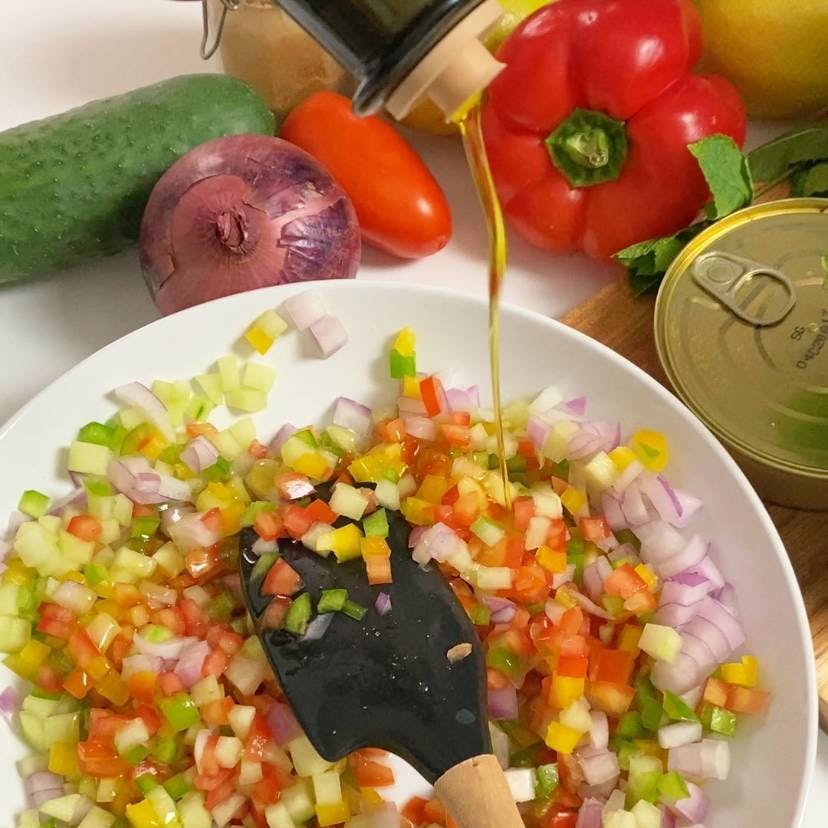 Prepare the lettuce leaves by separating them from the stalk one by one.
Wash them well with cold water, dry them, and keep them cold.
In a bowl, mix the chopped vegetables and add the herbs.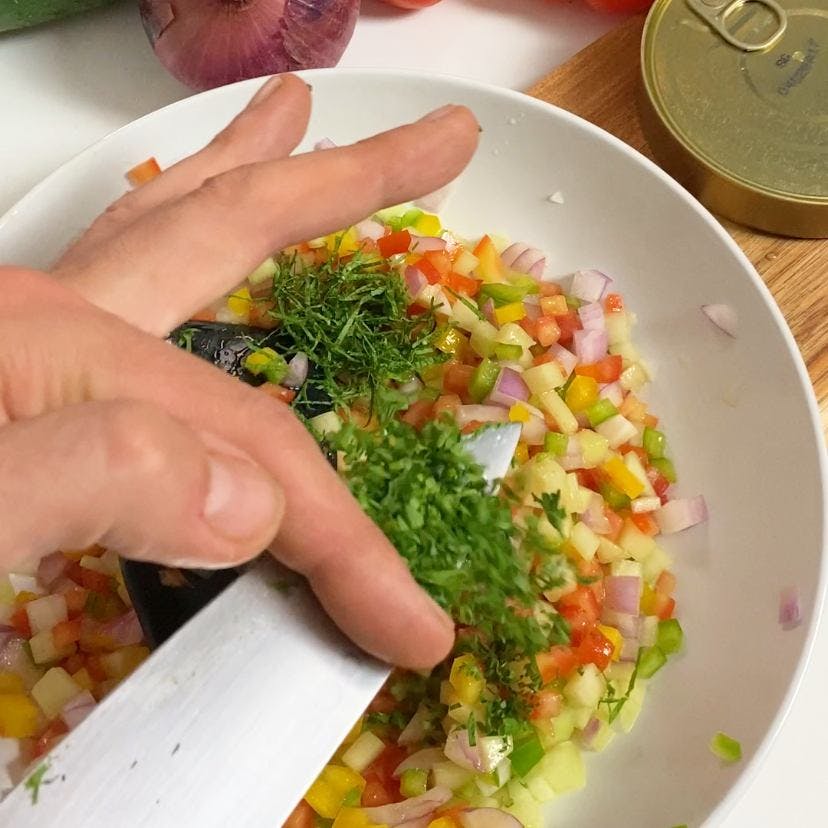 Season with salt, black pepper and cumin.
Then finish pouring the lemon juice and the olive oil and mix well.
Taste the mixture and adjust the salt if necessary.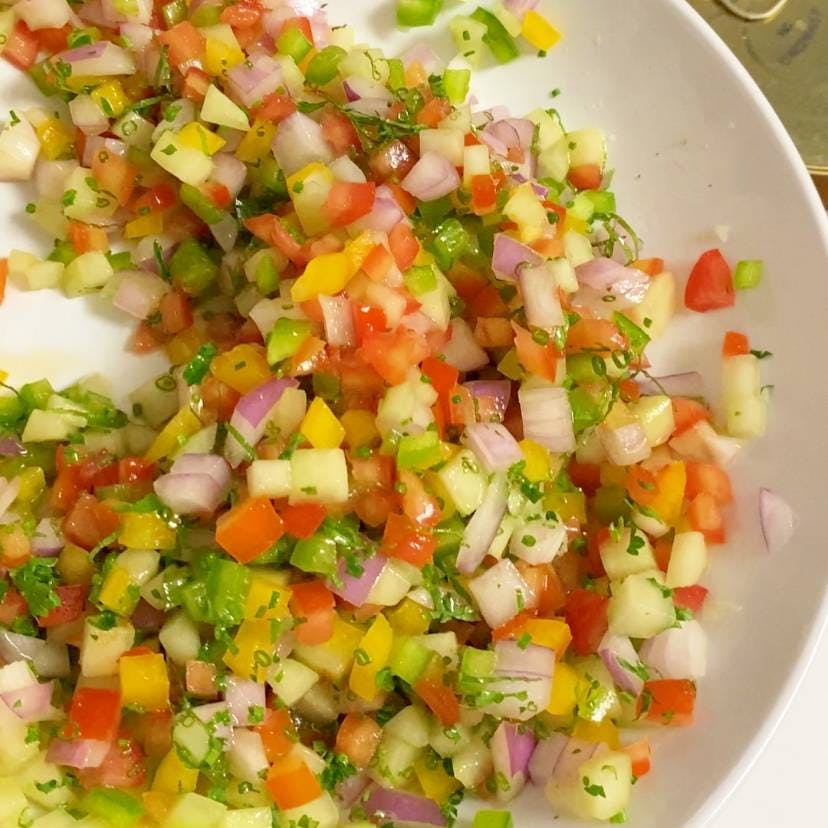 Now open the can of sardines and get ready to plate.
Place the lettuce leaves in the boat shape as a base, and fill it with the vegetable salad.
Finally, place half a sardine, a bit of sauce and a couple of corn maiz "Kikos", on each leaf.
Decorate with a mint leaf, and your appetizer is ready to serve.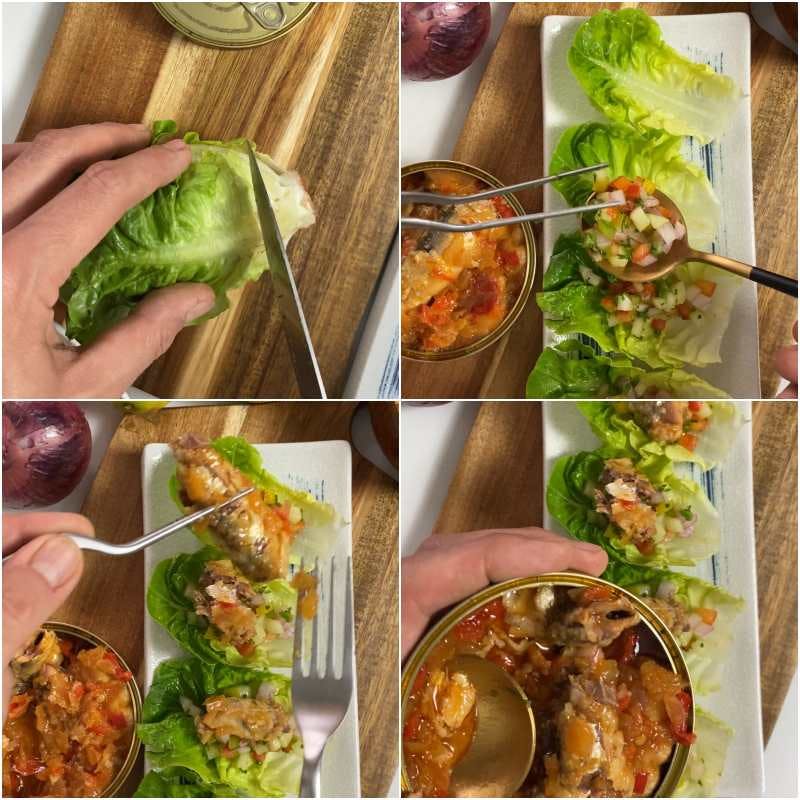 I hope you enjoy this refreshing and quick-to-make dish. Try it and delight your loved ones with its exquisite bite! I want to thank Legourmetcentral.com for its support and collaboration in this recipe. And for bringing the most authentic and delicious Spanish ingredients to de Miami Citizens.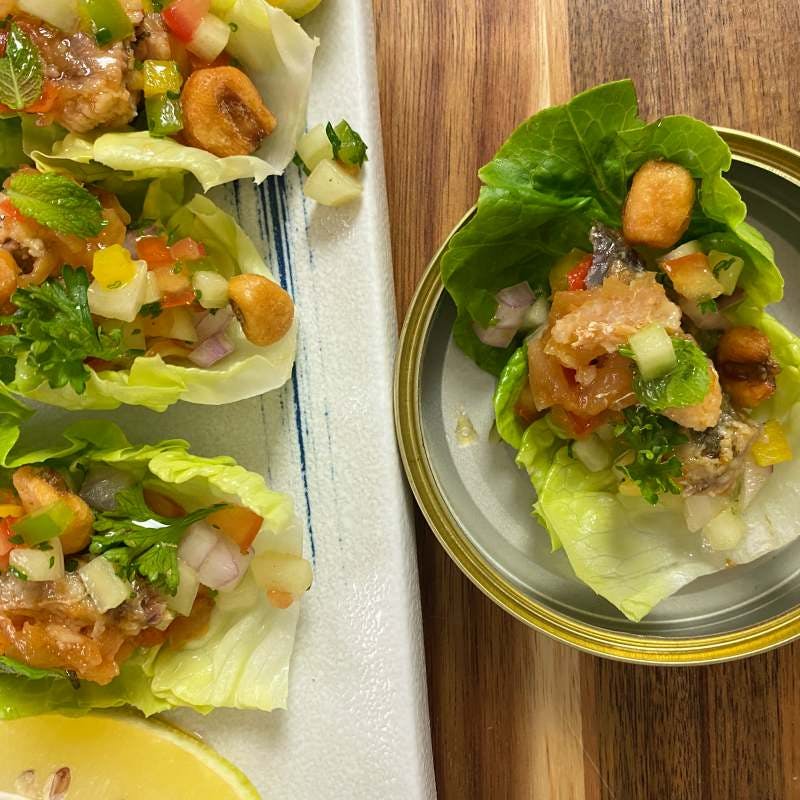 See you soon, and Have a Tasty Day!