Duck Magret, Orange sauce and my version of "Patatas Panaderas"
One of the first dishes I prepared for my family at Christmas was Duck Magret with Orange sauce. Today, after years, I bring you an updated version. I hope you like it.
Ingredients (Serves 4)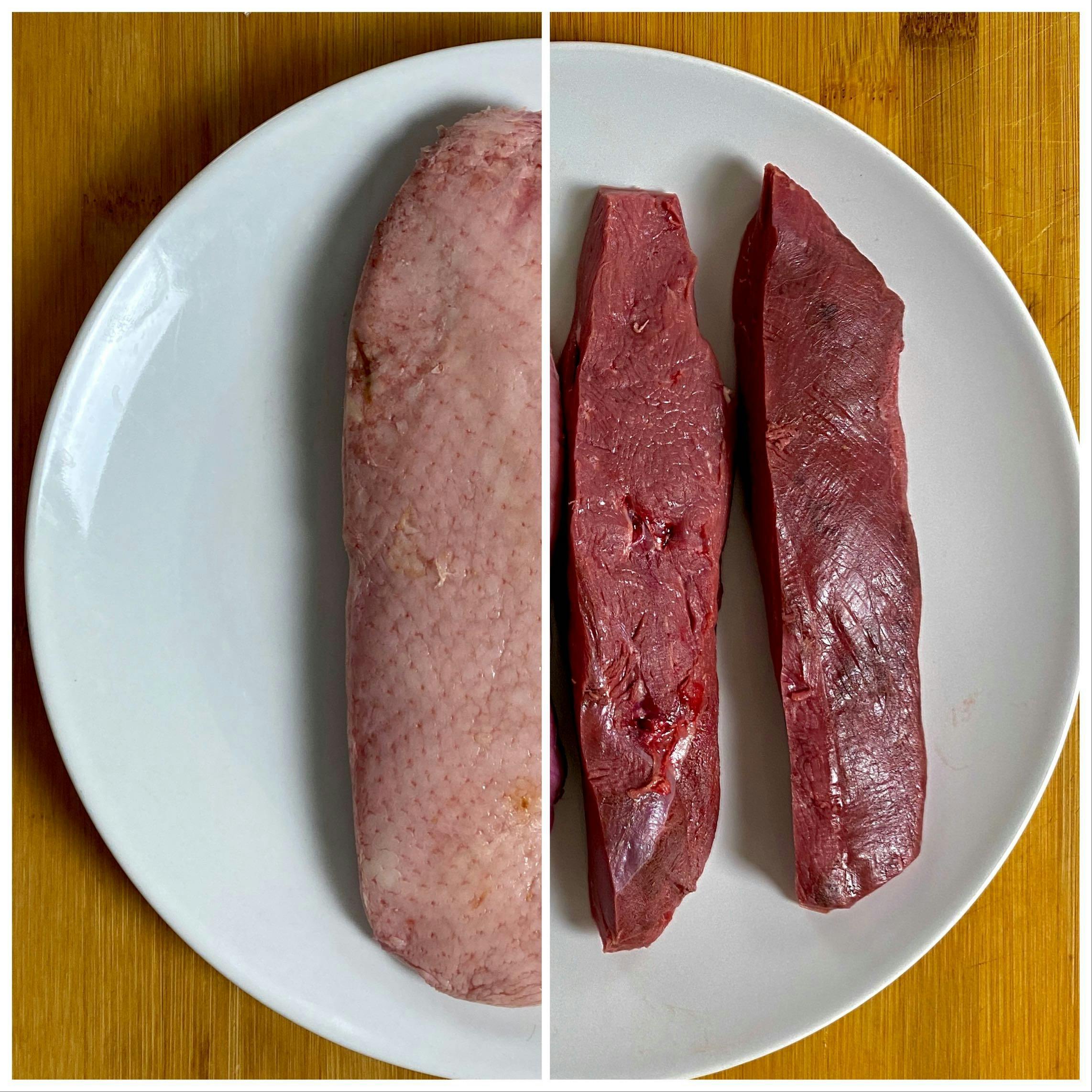 Duck Magret 2 u.
For the Orange Sauce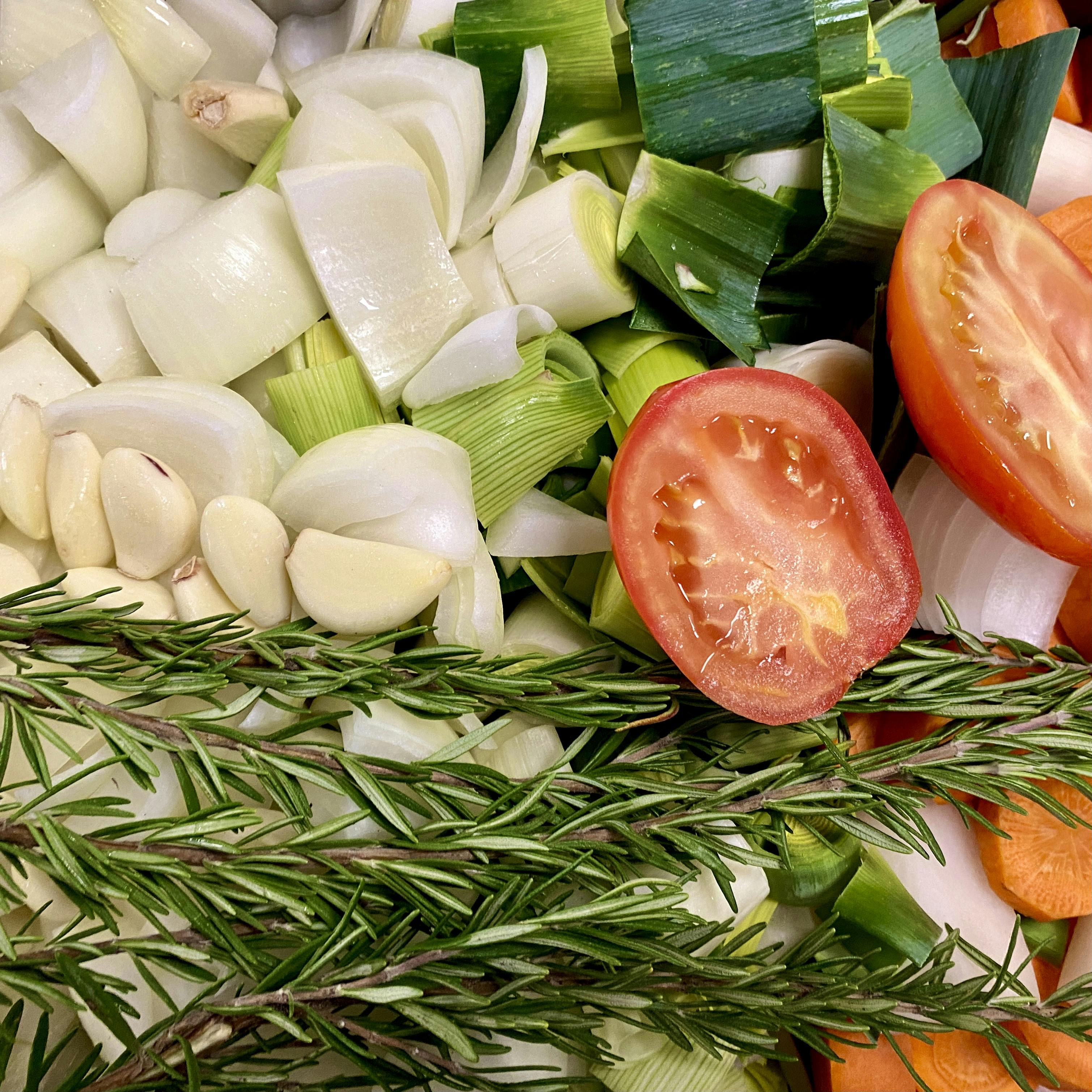 Leek 1 u.
Carrot 2 u.
Onion 1 u.
Two clove of Garlic.
Tomato 1 u.
Chicken Stock 300 ml.
Rioja red wine 700 ml.
Orange zest.
Lemon zest.
Thyme
Rosmary
For the "Patatas Panaderas".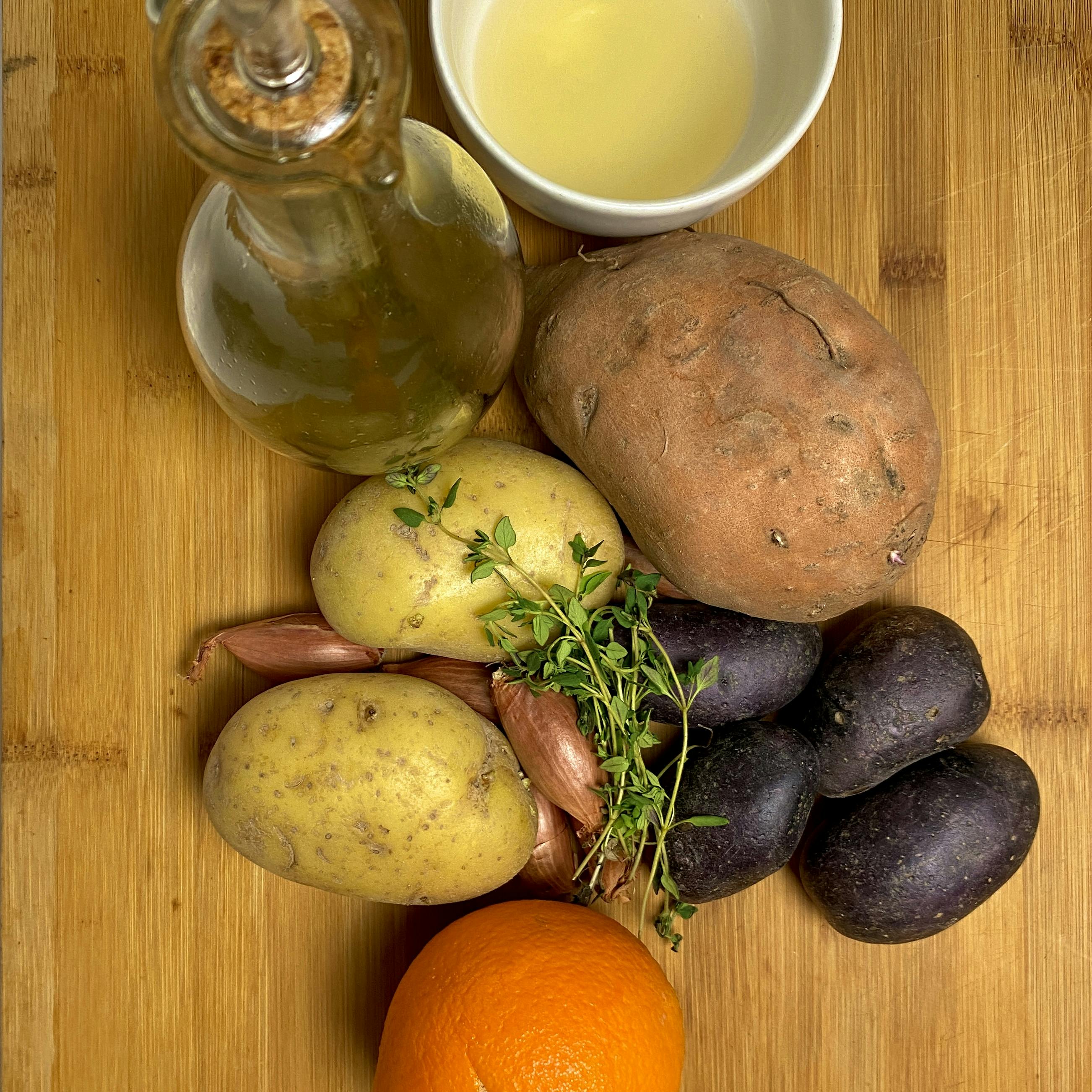 Purple potato 150 g.
Sweet potato 150 g.
Potato 200 g.
Shallots 100 g.
Thyme
Salt
Black Pepper
Orange juice 70 ml.
Chicken Stock 70 ml.
White wine 20 ml.
Preparation
Clean the duck.
Trim all or part of the fat. I have taken it from him whole and used it to grease to bake potato.
Then, on the opposite side to the fat, remove a small tendon that is usually brought in the narrowest part of the Magret.
Keep it for pan fry later.
For The Orange sauce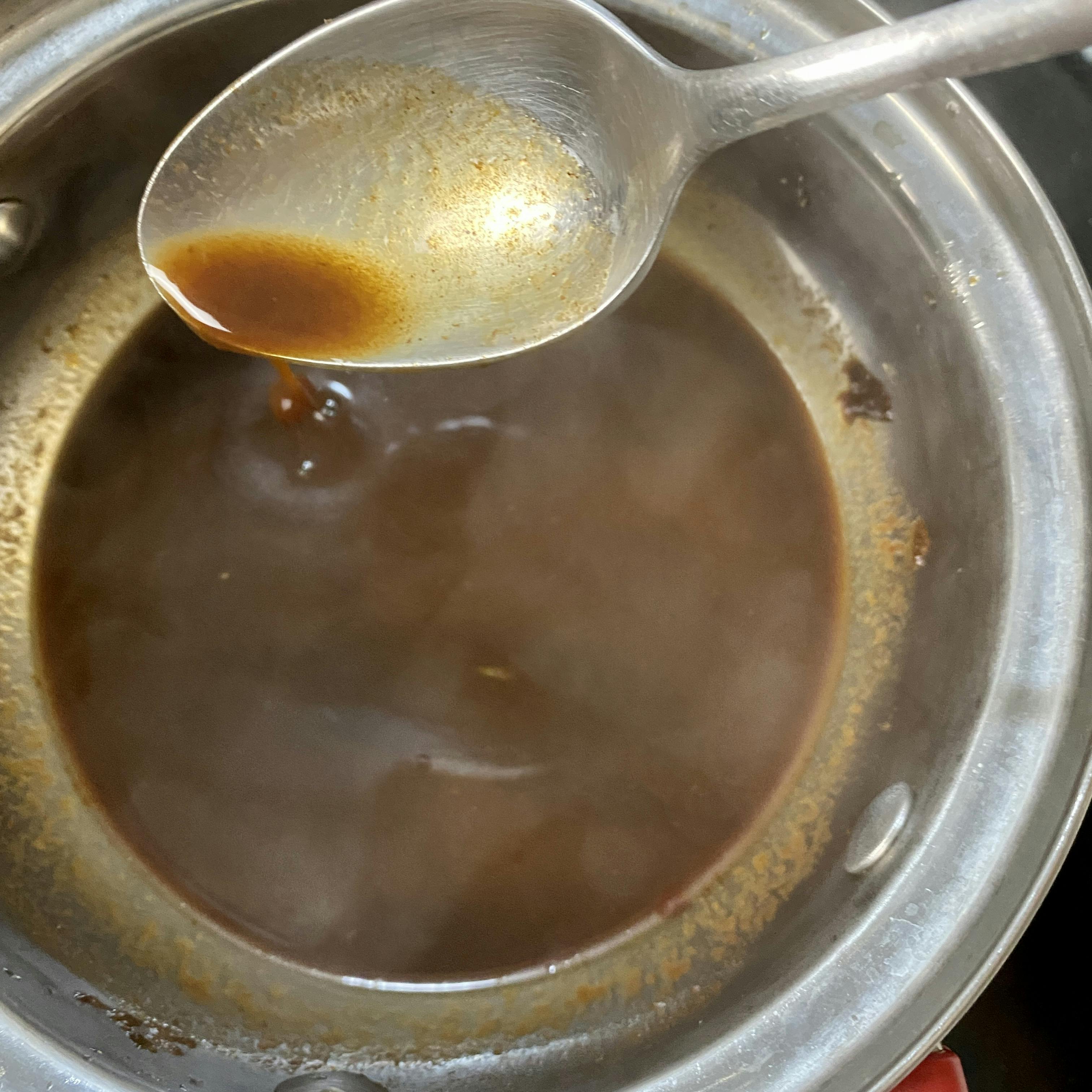 In a baking tray put your chopped vegetables (carrot, leek, onion and garlic) Roast them in the oven at 200 degrees until they are well toasted.
Put the roasted vegetables in a pot, and add the chicken stock, orange juice, the red wine and the lemon and orange peels. Salt and cook it over medium heat for an hour.
Filter it and continue cooking with a sprig of thyme for about 10 minutes until a texture is close to caramel.
For the "Patatas Panadera".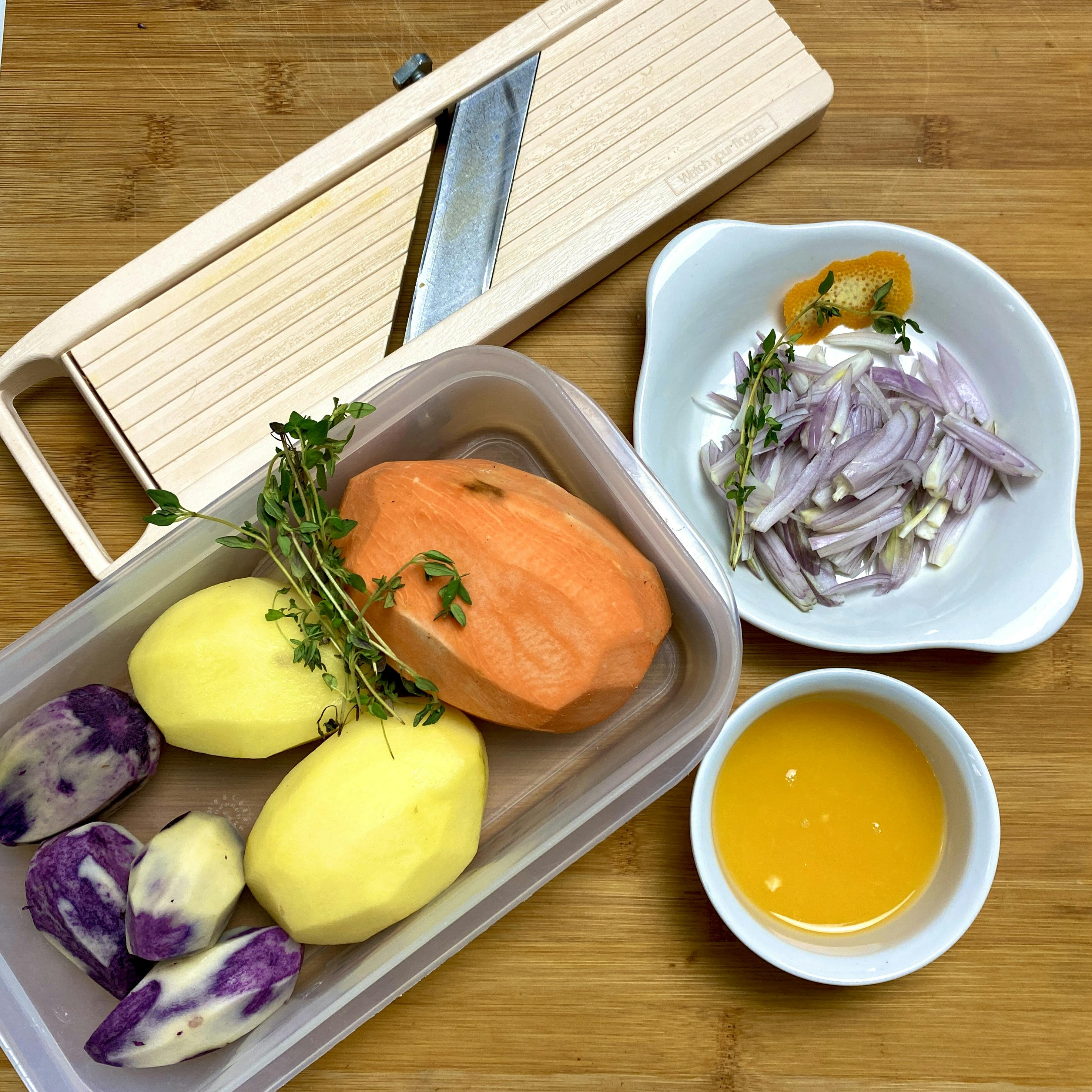 Peel and cut the three types of potato. Make slices of them with the help of a mandolin or knife then if you have a pasta cutter, just like the potatoes and make them round.
In a pan, add a little fat from the duck, and put it over medium heat. Add the potatoes, julienned shallot and a sprig of thyme, salt and pepper.
Cook for 5 min over high heat. Finally add the white wine, the chicken stock and the orange juice.
Cook it for a couple of minutes that boil everything together.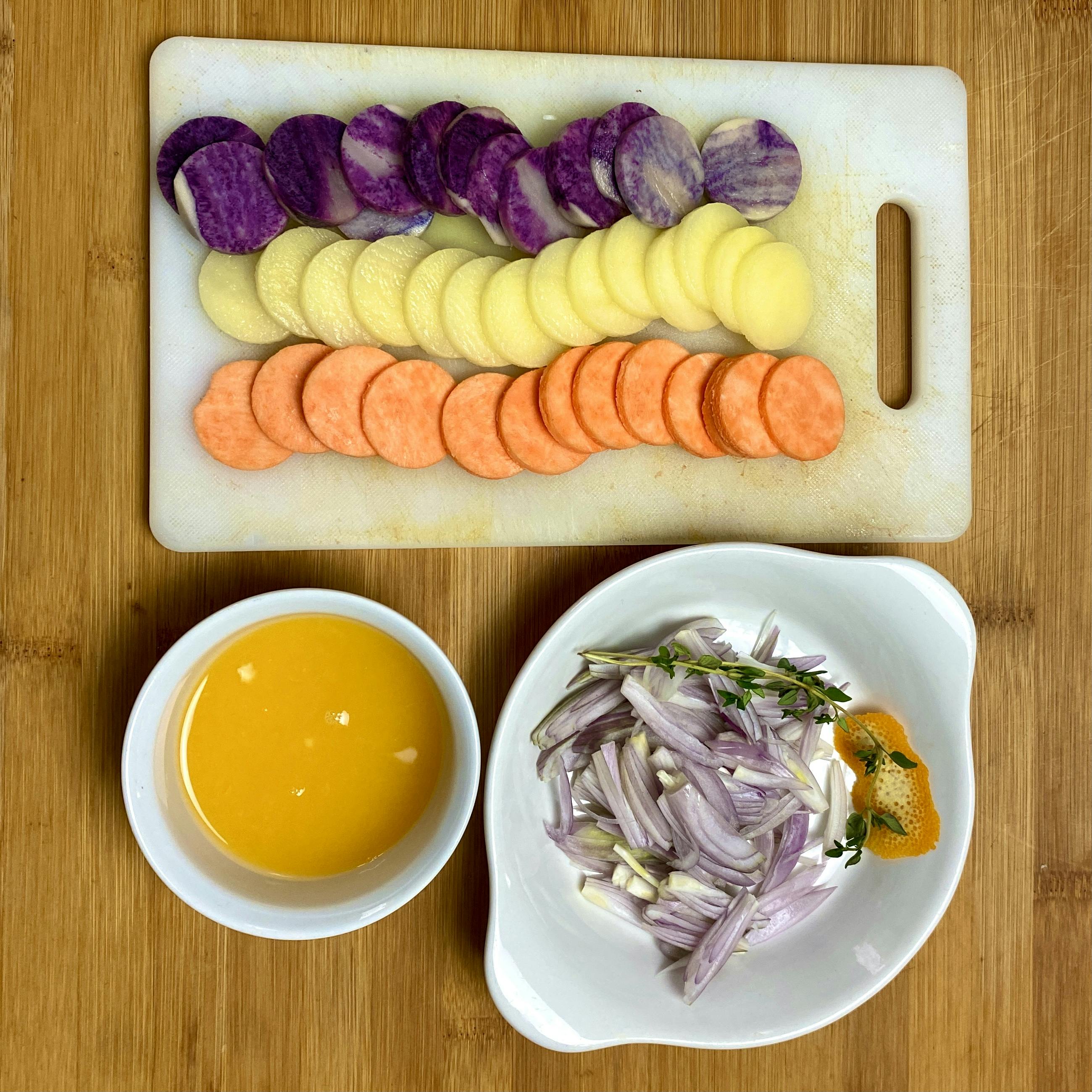 Then put it on the silicone molds, and finish them in the oven at 200 degrees for another ten minutes.
Take it out of the oven and remove it from the mold.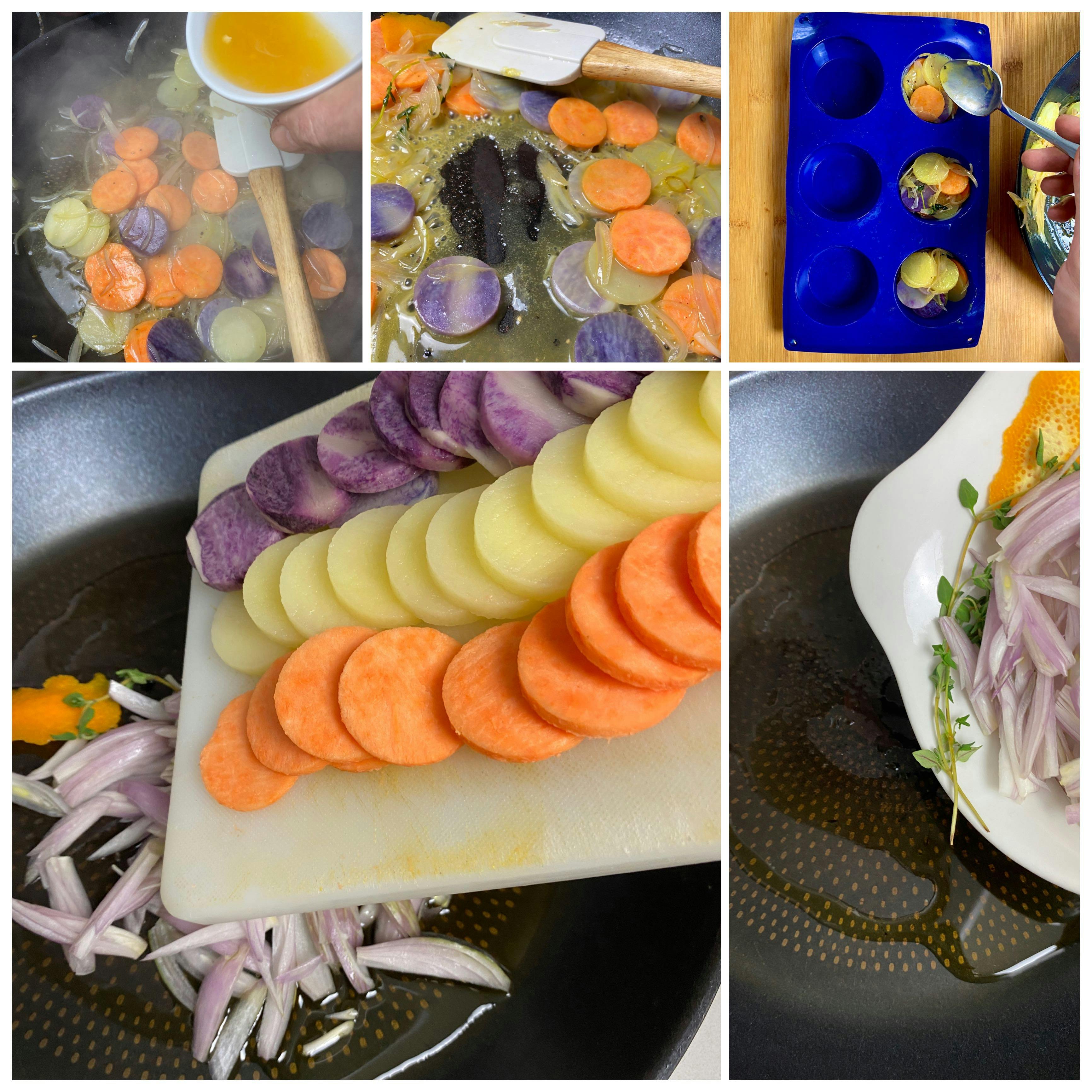 We already have all the elements to execute the dish.
Season the duck and grease it with olive oil.
In a pan over medium-high heat, cook the duck on both sides to the point you like best.
Put the baked potatoes in the base of the plate.
Then when the duck is ready, cut it and place it next to the potato.
Sauce and finish it with chopped thyme and orange-lime zest.