Cuttlefish and Potatoes Stew "Papas con Choco", a traditional dish from Andalucia
This week we are going to the south of Spain to show you one of its most delicious dishes. This food of humble origins is very typical in Andalusia, especially in Cadiz and Huelva.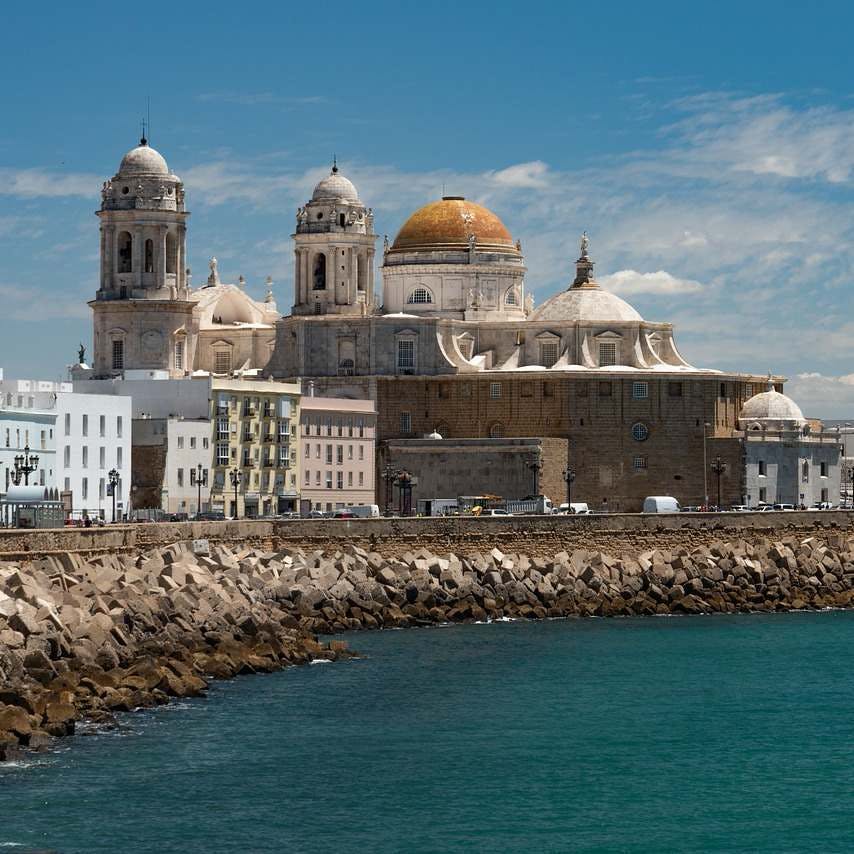 Cádiz
The story goes that the first ships coming from America loaded with potatoes were not very popular in the Court. So the humble people in Cadiz started to use it as a base for their diet. In times of hunger, this bulb filled the stomach and was easy to grow in our climate.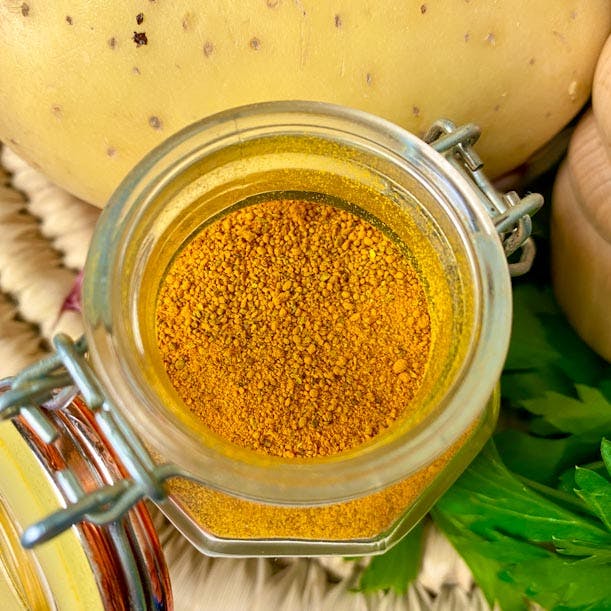 However, the cuttlefish was already used for cooking in a stew in which its ink was added. Perhaps the Arabic influence of Andalusian cuisine with the potatoes from America merged to create this traditional stew called "Sepia en Amarillo".
This recipe is also unique because I have used for the first time the Cocot, Le creuset. Michelle Moglia, one of my most loyal and dearest followers, has gifted it to us. Merci beaucoup, Michelle; you make us happy, and the truth is that it is a pleasure to cook with this jewel.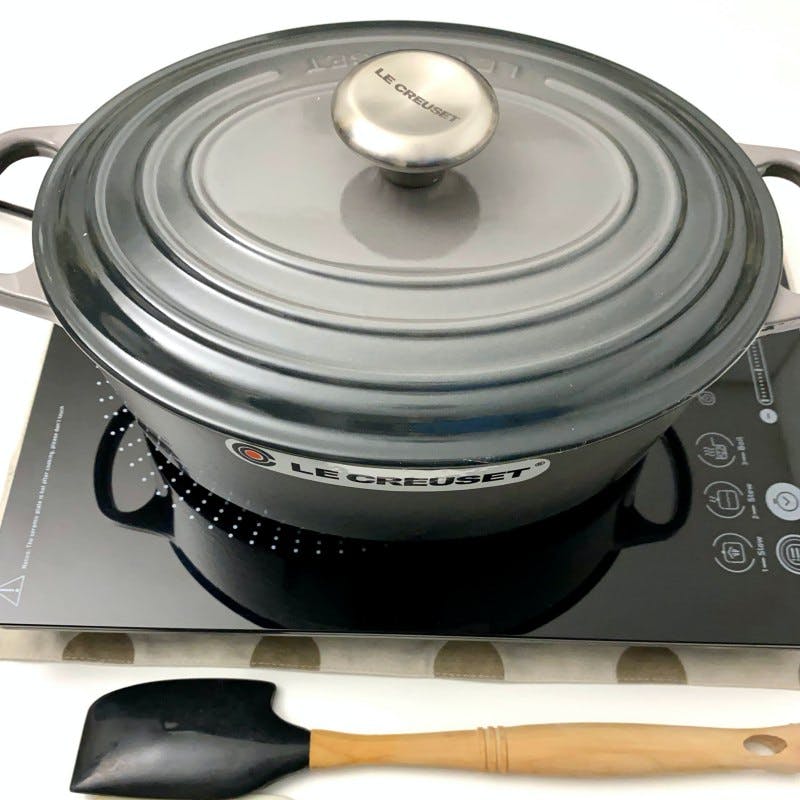 Recipe
‍Preparation time 20 min
Cooking time 40 min
Total time 60 min
‍Ingredients 4 Serves
750 g / 1,7 lb / 26,5 oz of diced Cuttlefish
600 g / 1,3 lb / 21 oz of potatoes
170 g / 0,4 lb/ 6 oz of onions
4 cloves of garlic
60 g / 0,1 lb / 2,1 oz of almonds
30 g / 1 oz sliced bread
1 tsp of curcuma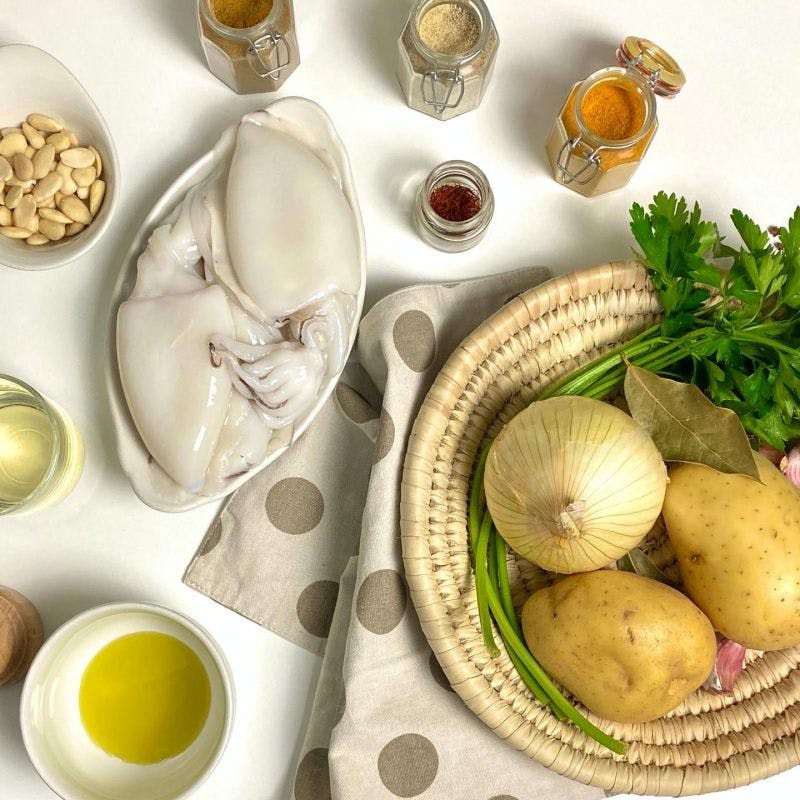 1 tsp of black pepper
1 tsp of cumin
5 filaments of Saffron
1/2 tsp of white pepper
2 Cloves
2 Bay leaves
1 glass / 200 ml of White wine
4 tbsp of tomato sauce
Salt to taste
1 glass / 200 ml extra virgin olive oil
Method
Cover the base of a casserole with plenty of oil and place over medium heat. Add the onion in a mirepoix and the cloves of garlic. Cook it for about 5 minutes or until they take colour.
Then add the raw almonds and cook them with the garlic and onion for another 5 minutes approximately. When the time is up, remove the contents of the pot onto kitchen paper to absorb any excess fat.
In the same oil, toast the bread on both sides and put it with the cooked ingredients.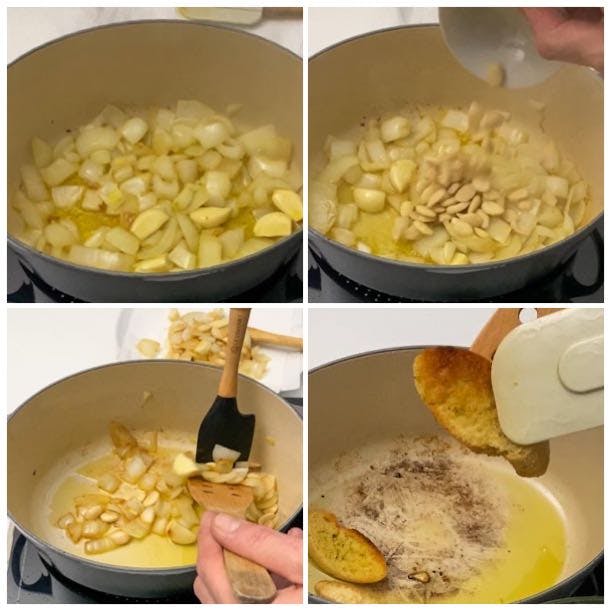 ‍For the "Majado"
‍‍Place the onion, garlic, almonds, and toasted bread into the food processor Jar. Add the Curcuma, black pepper, cumin, cloves, saffron and a little salt.
Blend it into a homogeneous yellowish paste. Don't worry if you have small pieces of almond left. I think it's pretty enjoyable to find crunchy little morsels when the dish is finished.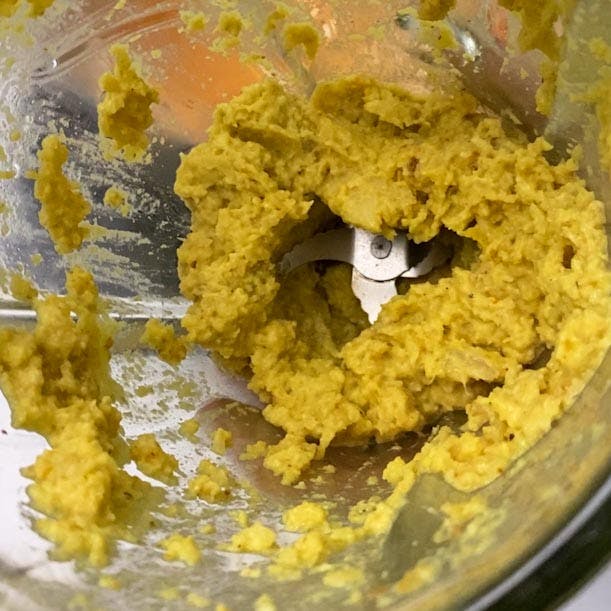 Place the pot over medium heat again and add more oil if need it. Add the cuttlefish when the oil is hot. Season it with salt and white pepper and cook it over medium heat for 5 minutes or until it takes colour.
 Then pour in the glass of wine, and when the alcohol has evaporated (about 2 minutes), add the tomato sauce and the "Majado".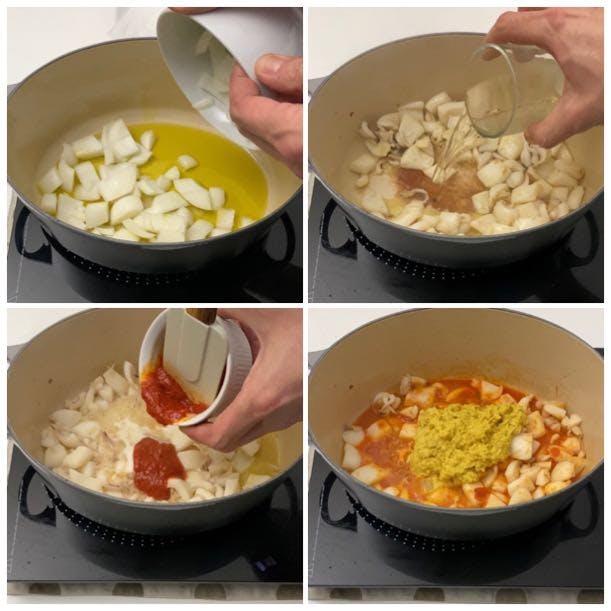 Stir to mix the flavours, add the scoops of potatoes and cook it for another couple of minutes.
Cover with water or fumet, taste for salt. Add the bay leaves and cook it for about 20 more minutes.
Finally, add chopped parsley and serve on a plate or bowl.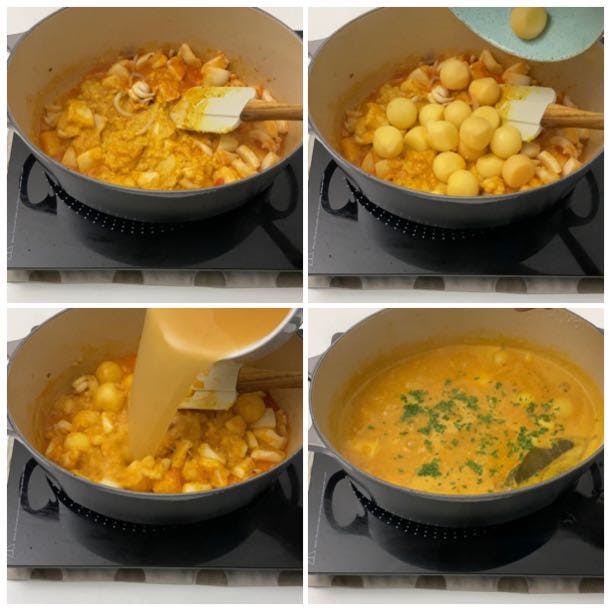 I hope you liked the recipe, and above all that, you are encouraged to prepare this delicacy; I assure you that you will love it.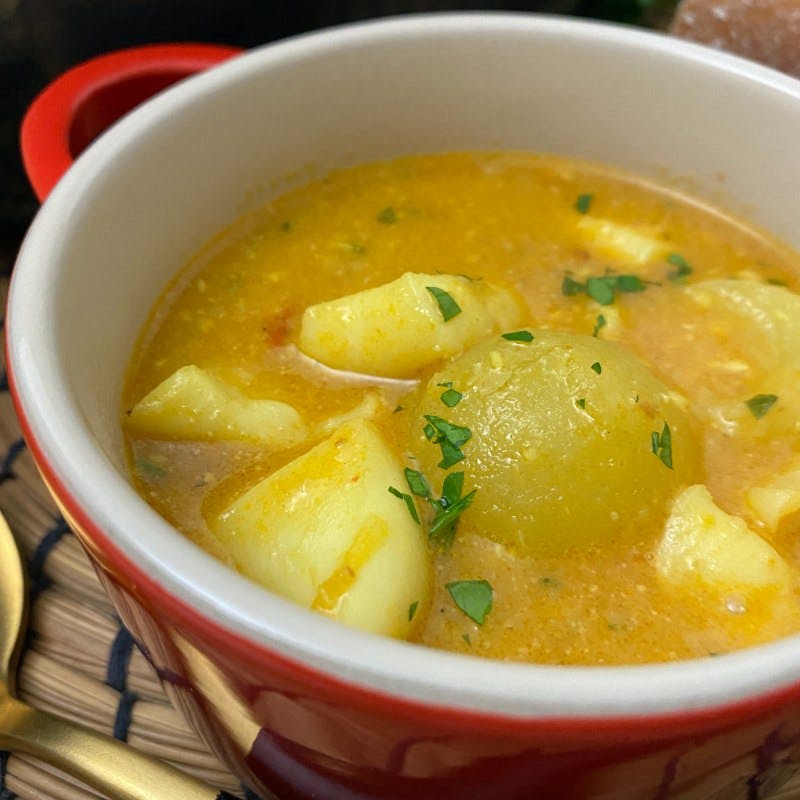 Thank you very much for reading me and Have a tasty day!