Cured Meat, (Cecina) with Manchego Cheese and Olive Oil.
Perhaps the most challenging part of this recipe will be finding the Beef jerky or Dried Cured Meat . Here you have a couple of links where you can find it online.(https://www.chefhdelgado.com/post/the-10-best-shops-of-spanish-food-products-online)
I have bought it in slices, perfect for this recipe. You can also use other meats or charcuterie, but the smoked touch, the salted point and the curing of this product are unbeatable.

Ingredients
Beef Jerky ( Cecina) 200 g.
Sea salt.
Black pepper.
Chives.
Cured Manchego cheese.
Virgin olive oil.

Preparation.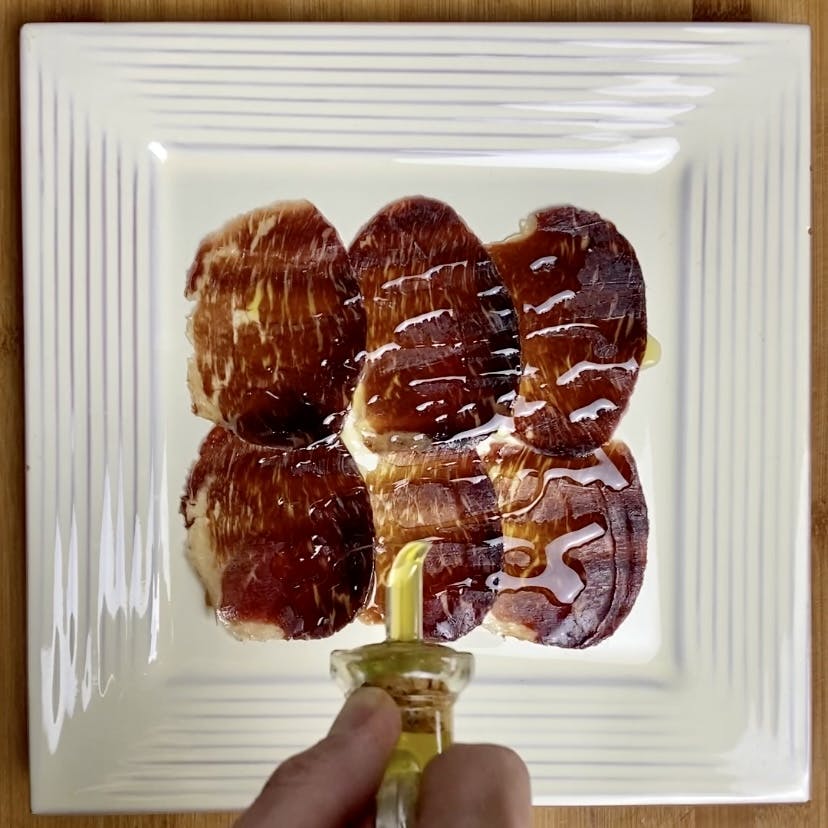 Place the jerky slices on a plate. Cover it with virgin olive oil.
Grate the cured Manchego cheese on top of the meat.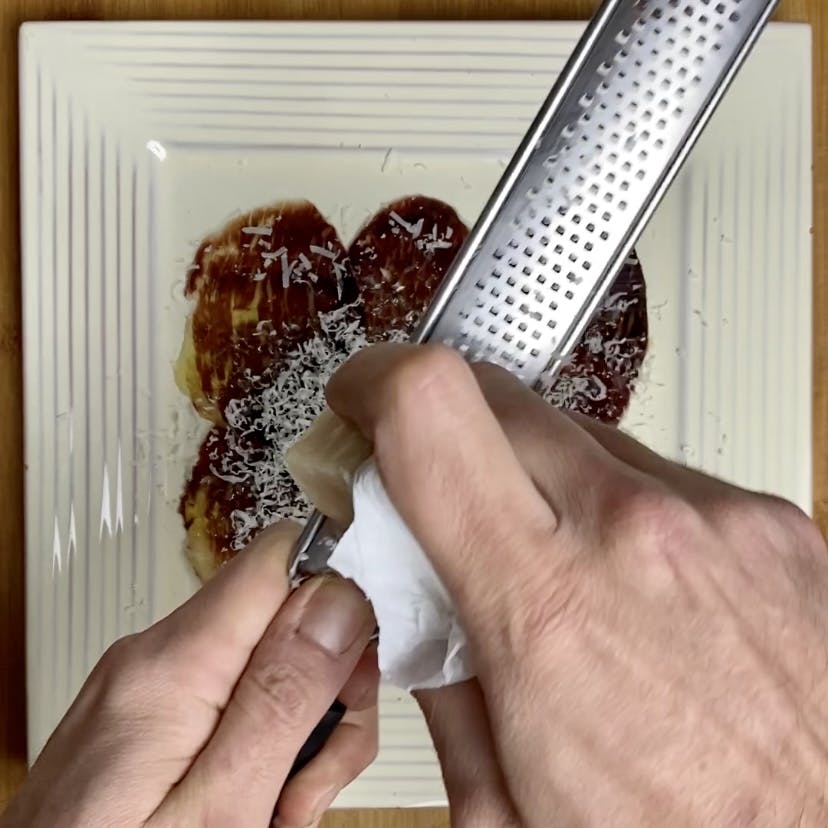 Add the chopped chives, a little of black pepper, and it is ready to eat.