How to make Spanish style Stuffed Courgettes
Hola Amigos!
Today I bring you another of those typical recipes of mums and grandmothers. A simple and  healthy recipe, very fun to prepare and above all very tasty.
I have chosen courgette as the main ingredient this week, as in June we can find the best ones in the market.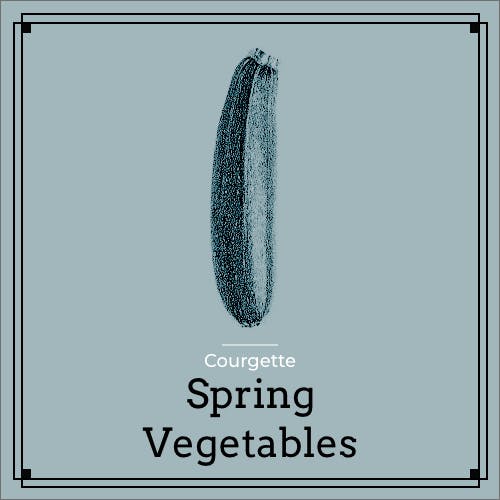 But before I start cooking, I will tell you where this delicious recipe comes from. This technique of stuffing vegetables with meat, rice or other vegetables is typical in the regions that formed the Ottoman Empire, a former imperial state in Western Asia, Southeast Europe and North Africa.
In Egypt, stuffed courgette "Mahshi" is a part of every banquet table at weddings, family gatherings and especially during Ramadan celebrations. So it is easy to think that it was the Egyptians who first cooked this recipe but with the time, it has spread throughout the rest of the Mediterranean, becoming one of the most representative dishes in France, Italy and Spain.
 In many regions of Spain, in addition to courgettes, other vegetables such as onions, aubergines, tomatoes, peppers, and mushrooms are also prepared.

Today I bring you my version of this delicious recipe that I am sure you will enjoy a lot.
‍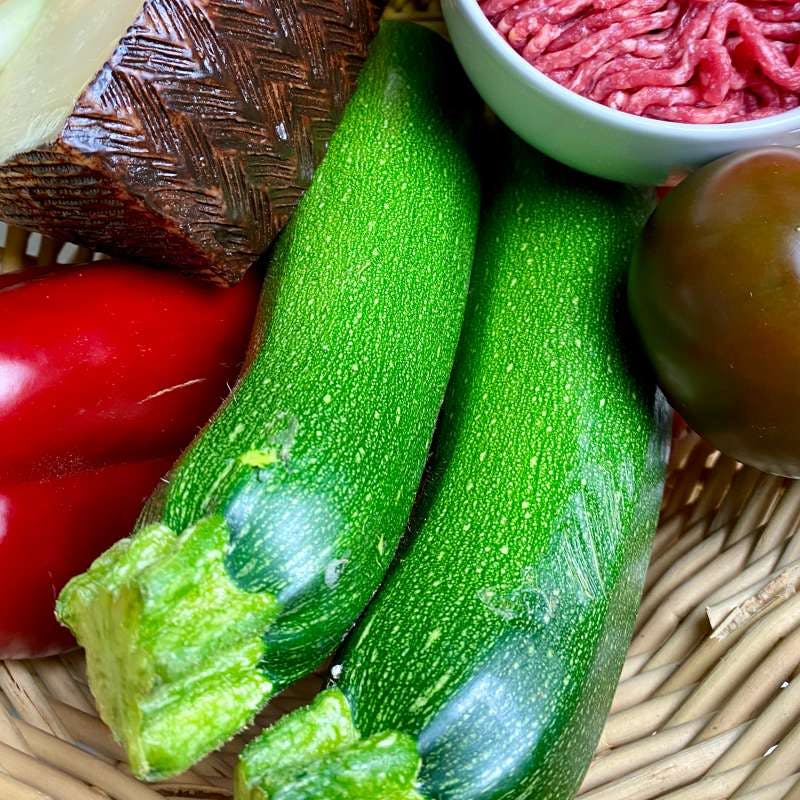 Ingredients (4 persons)
Courgettes 4 u
Minced beef 250 g
Two clove of Garlic
Onion 1 u
Leek 1 u
Carrot 2 u
Red pepper 1/2
Virgin olive oil 3 tbsp
Salt
Pepper
Dried oregano 1 tsp
Tomato sauce 4 tbsp
Grated Manchego cheese
‍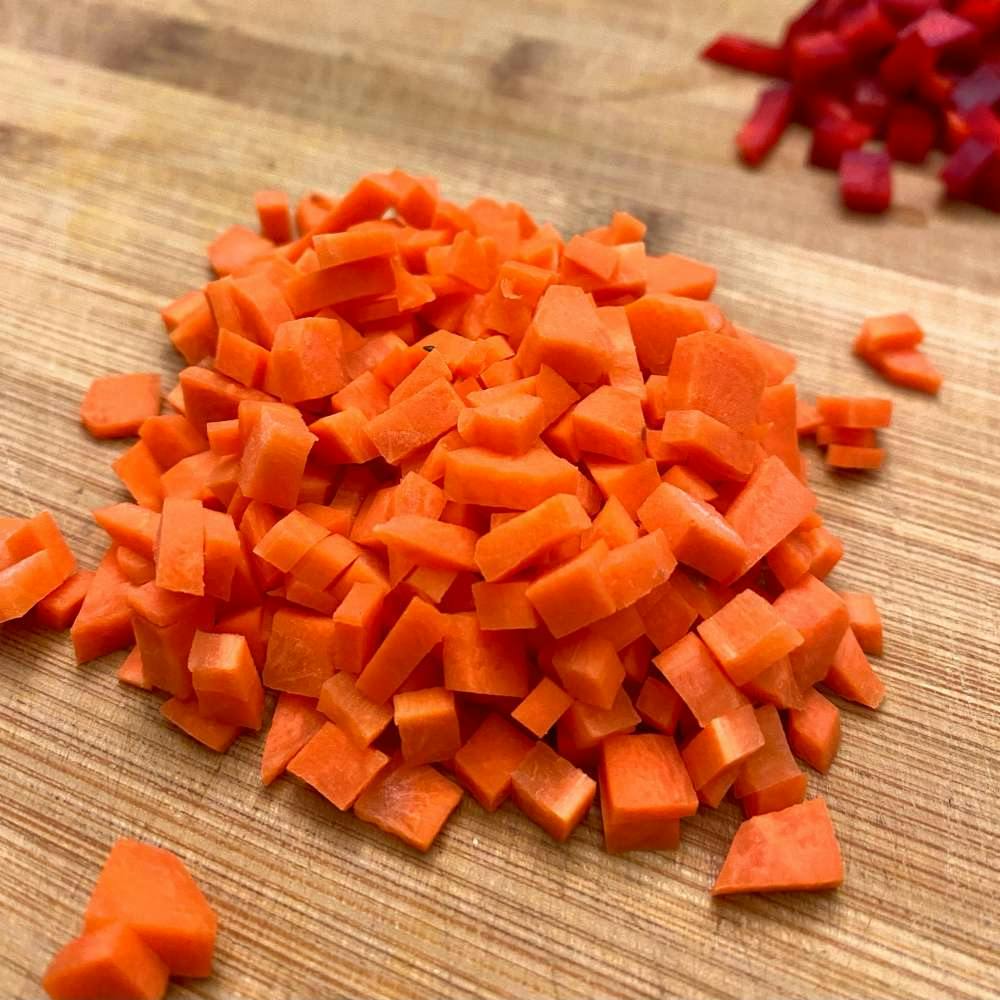 Preparation

Start by preparing the courgettes. Wash and cut the courgettes into segments of about 5 cm.
Decorate them as I have done by carving the skin as you like.
Empty them with the help of a Parisian spoon, leaving them in the shape of a small basin. Keep the courgettes for stuff later and keep the little pieces to do the stuffing.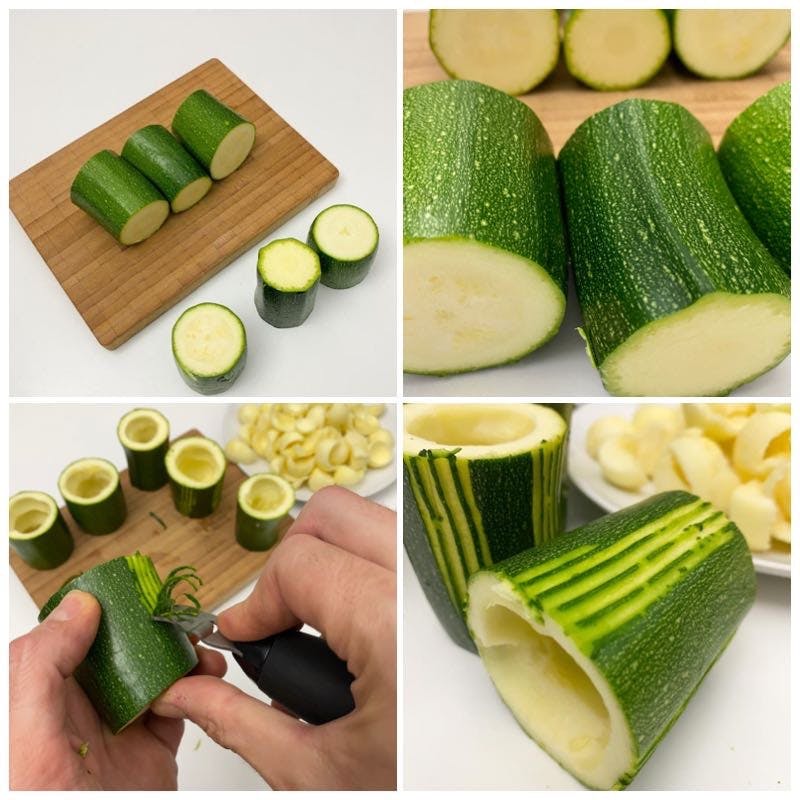 Put a pan over medium heat and add the minced meat.
Remove the fat that the meat releases from the pan little by little while it is cooking.
With the help of a spatula, break up the meat so that it is very grainy.
After about 10 minutes of cooking, remove the meat from the pan and save it for later use.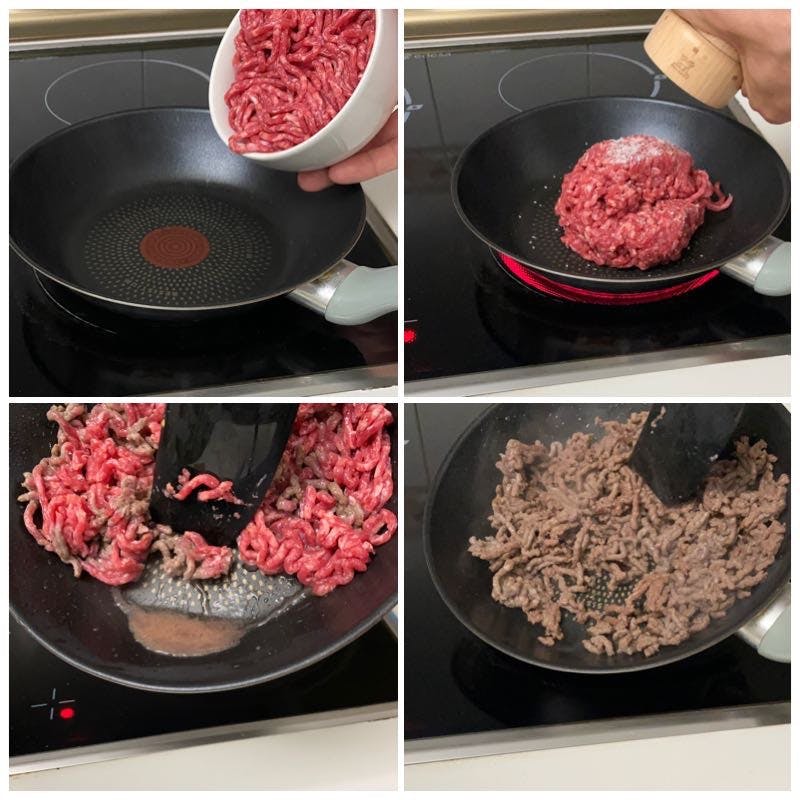 In a different, larger frying pan, pour a little olive oil and put it over medium heat.
When the pan comes to temperature, add the garlic.
When garlic takes color, add the leek, onion, carrot and red pepper, cook them for about 10 minutes.
Then, add the pieces of courgette and cook them for about five minutes more.
Add the reserved minced meat and tomato sauce to the pan.
Salt, add pepper to taste and add the oregano.
Cook it all together for another five minutes over low heat.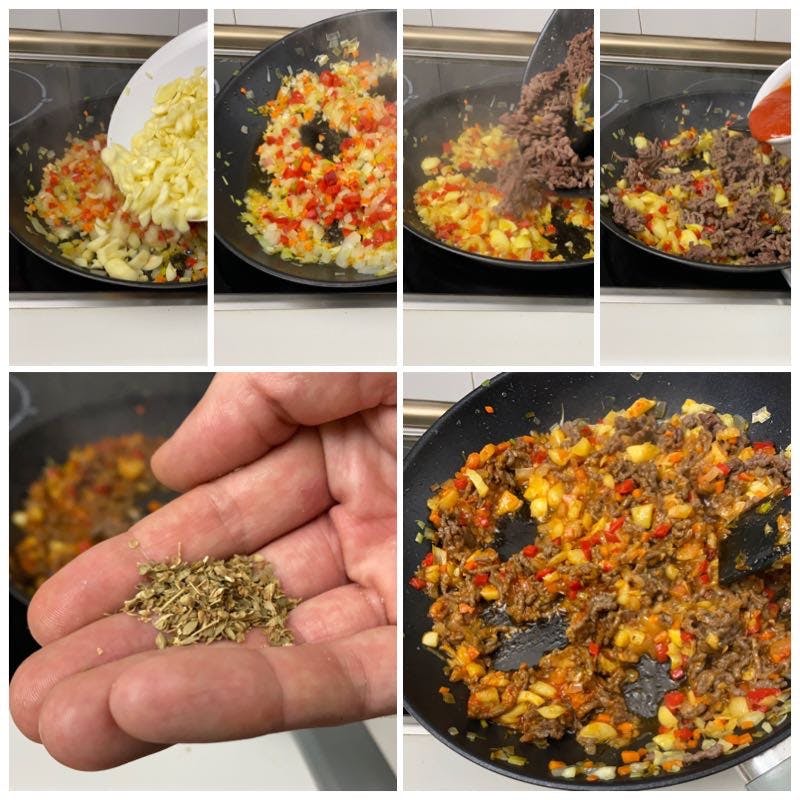 Take the reserved courgettes, and arrange them on a baking tray on baking paper.
Fill them with the help of a spoon with the stuffing.
When you have them, add the grated cheese on top to gratinate it later.
Place in the oven and roast it for about 20 minutes at 170 degrees.
When the cheese is gratinated, it is time to take them out of the oven.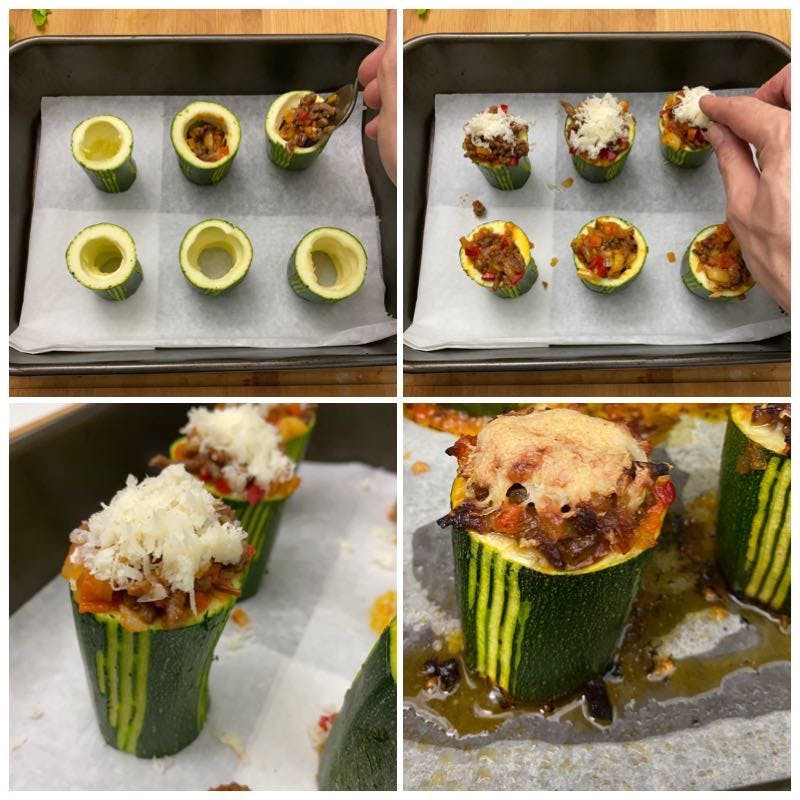 Place the courgettes on a chopping board and cut them into the shape you like best.
You can also present them whole as individual tapa dish. And if you are a Vegetarian/Vegan just substitute the minced meat for, chopped mushrooms, baby spinach, thyme and shallots.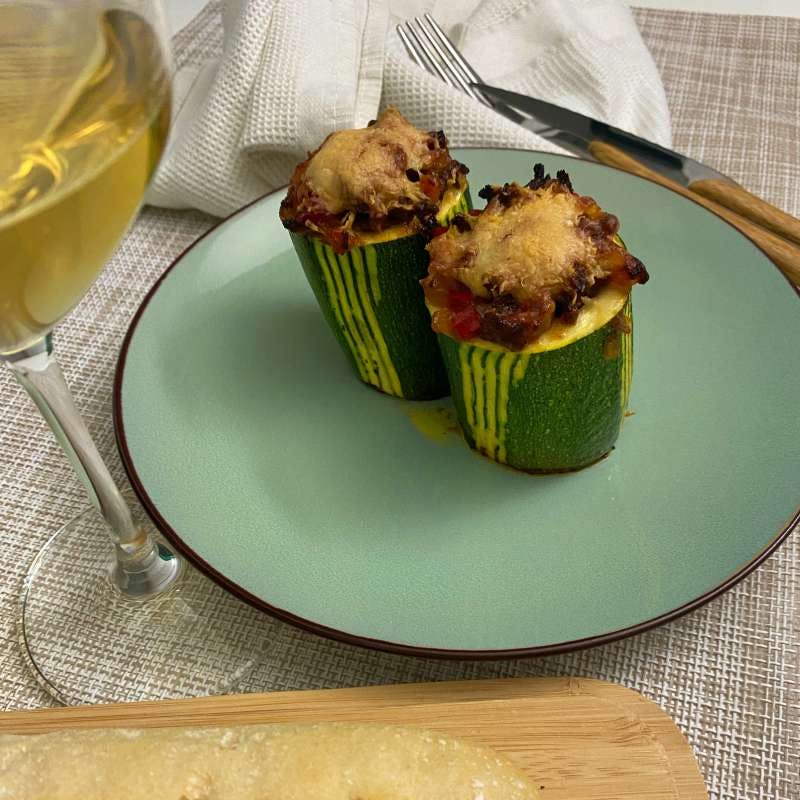 Have a Tasty Day!