How to make one of the oldest Spanish recipes. Almond Soup with Garlic and Grapes."Ajo Blanco con Uvas"
"Ajo Blanco "it's a cold soup very popular in the south of Spain, Andalucía, Extremadura, being the regional dish in Almáchar (Málaga) and Herrera del Duque (Badajoz).
It is considered the firstborn of the Andalusian gazpacho since it is based on bread, oil, and garlic. Almonds, salt, and vinegar are usually added and other ingredients depending on the region.

This classic old recipe could have had its origin in Roman gastronomy. Its ingredients are very common to those that supplied society in ancient times. This explains why it has become popular in these areas of the Iberian Peninsula since the Romans built their most important positions in Extremadura and Andalusia.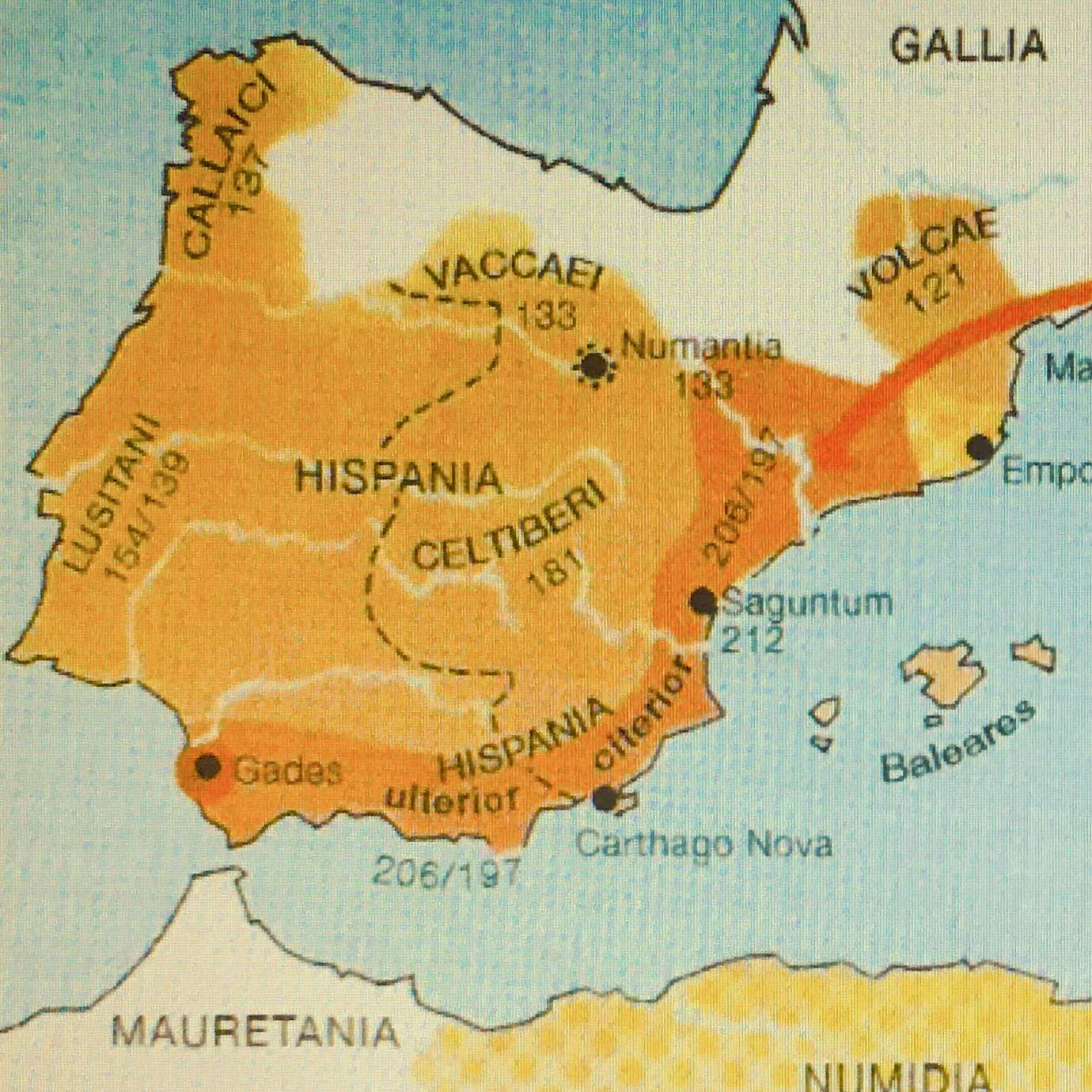 Map of Romans in Spain
Although created in full Roman splendour, this meal has always been considered a humble dish, and it served as a supply to families during the Civil War and subsequent Spanish Post-War. Something that does not overshadow the fact that it is a rich and very nutritious dish.
Today I am lucky to be able to use almonds collected in one of the trees in my uncle's town in Zamora (Villalpando). Almonds with an extra flavour, since it is an area with excellent conditions for almonds tree. The richness of the land and the climate make Spanish almonds a staple product to use in your recipes.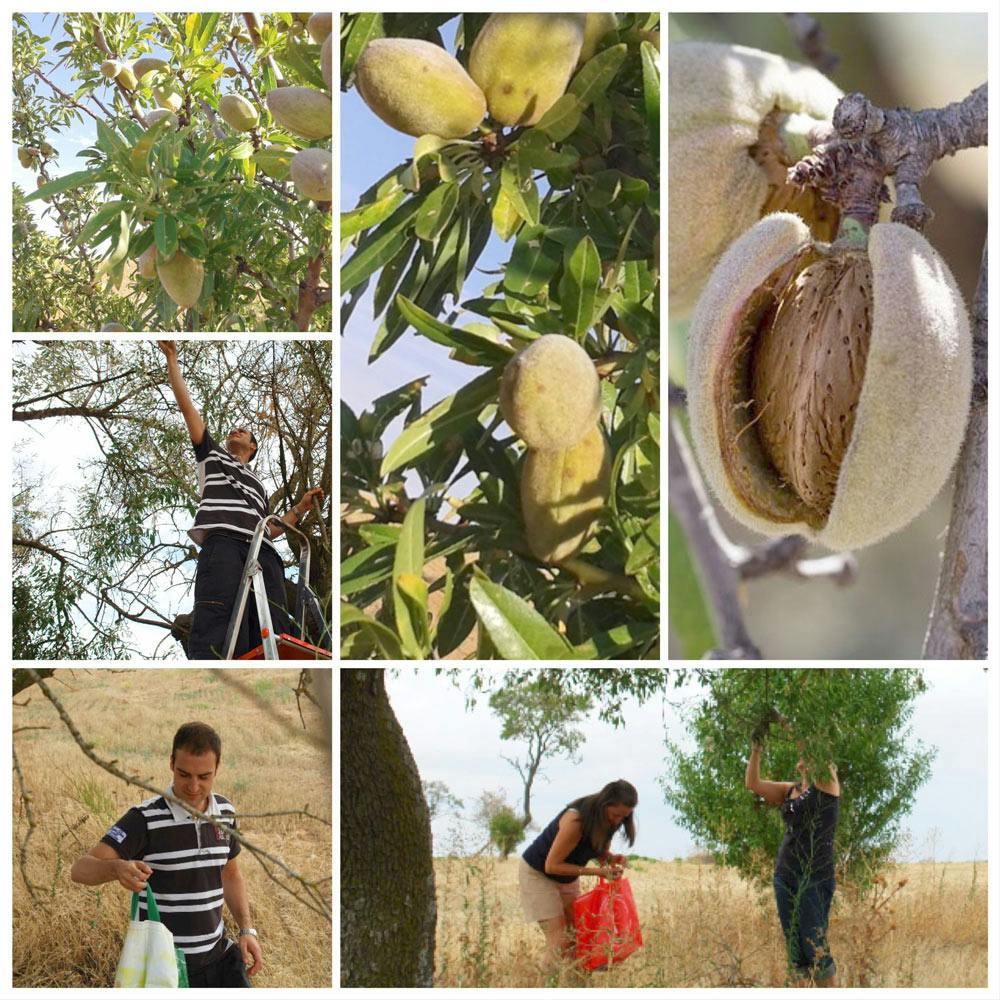 Picking Almond
Ingredients (4 Servers)

2 cloves of garlic
Fresh almond: 200g
White hard Bread: 150g
Almond Milk: 500 ml
Water: 500 ml
Vinagre: 20 ml
Olive oil: 100 ml
Salt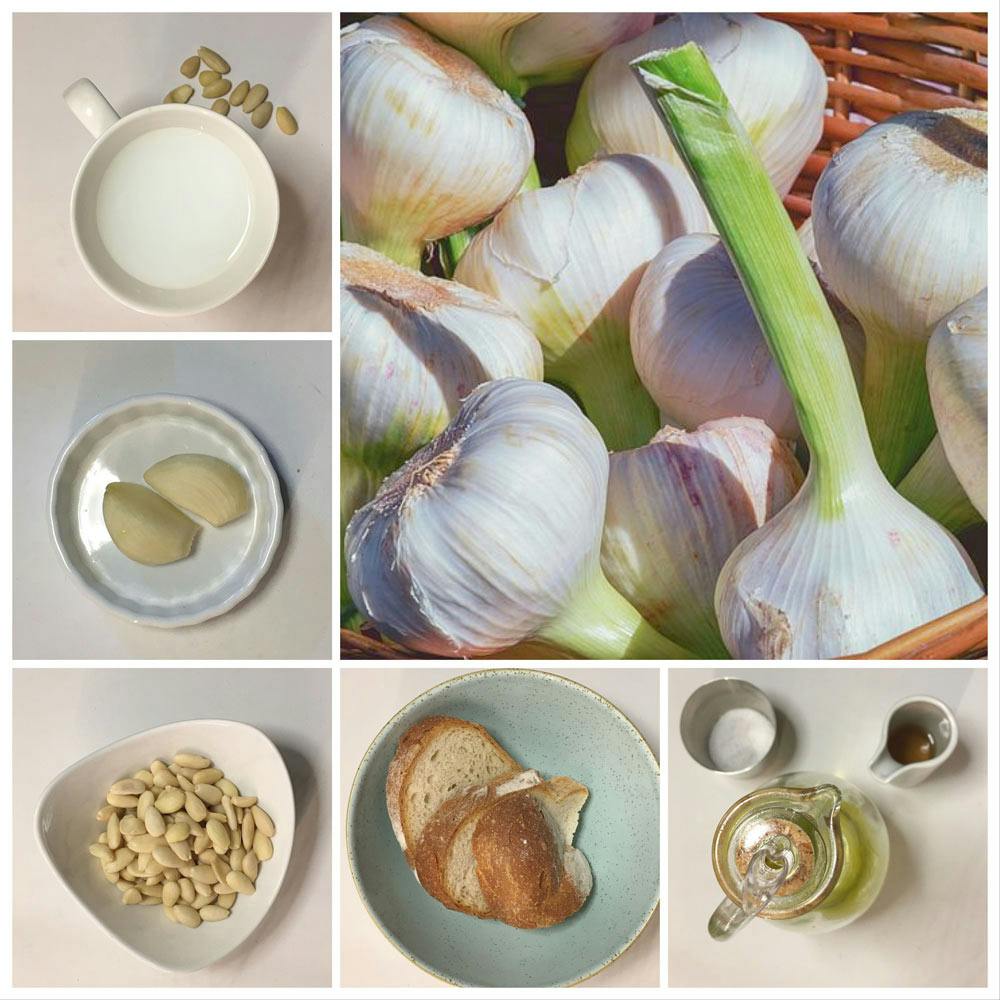 Ajo Blanco Collage
For decoration
Grapes 
Toast almond
Olive oil
Micro Herbs
Edible flower petals

 Preparation 
Blanch and peel the garlic. Do the same with the almonds.
Place them in a food processor. Add bread, salt, vinegar, almond milk, and water.
Blend the mix for 2 min and add olive oil little by little to emulsify it.
Pass it through a sieve, and keep it in the fridge.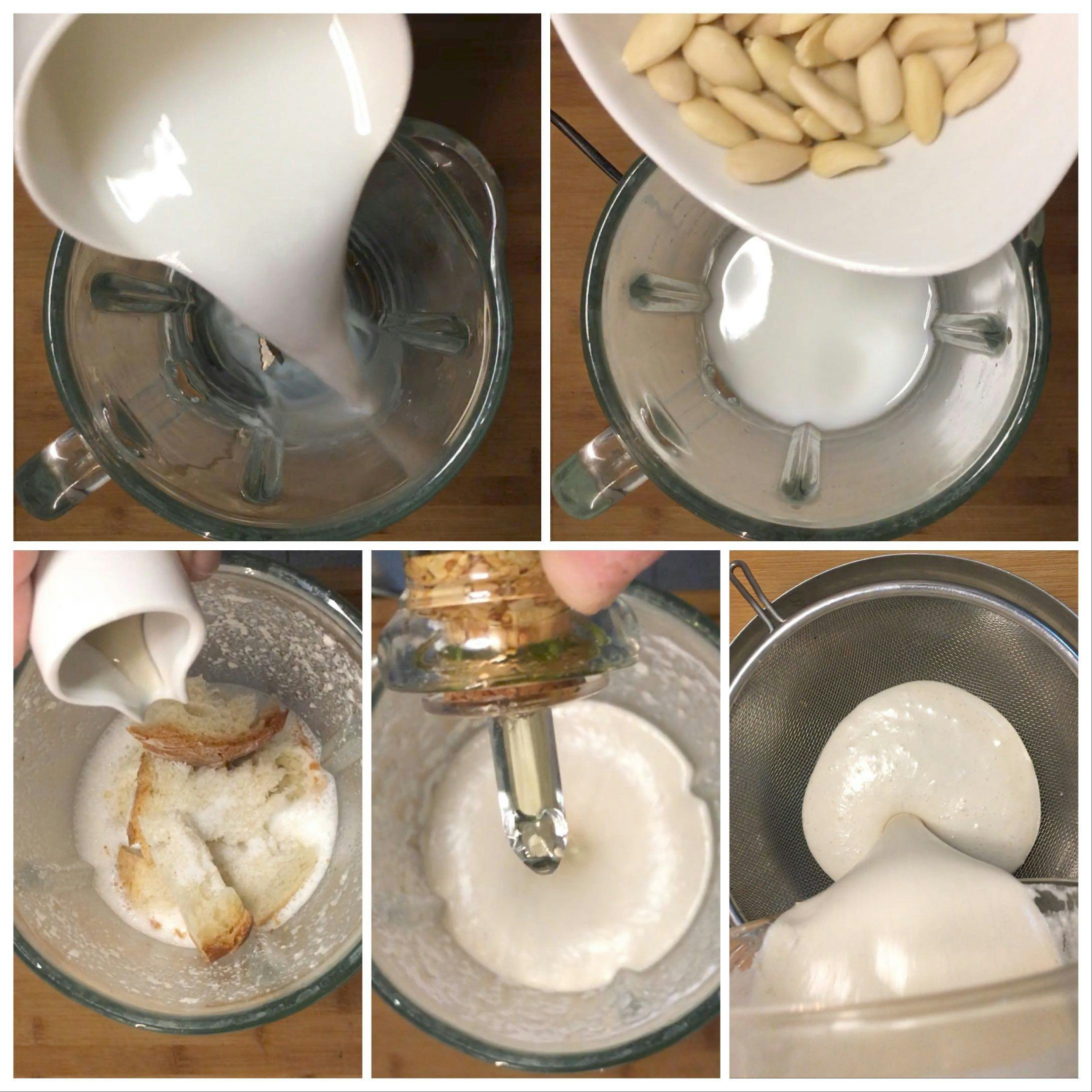 Cooking Ajo Blanco
Plating time

Poor the "Ajoblanco" in a bowl or soup plate. Add 3 grapes, 3 toast almonds, 3 baby rocket leaves, 3 though flower petals, and finish with a dash of olive oil.
I hope you enjoy this delicious delicacy of Spanish gastronomy.
Have a tasty day!