Cherry Gazpacho, cheese "Snow" and crunchy corn
Have you ever tasted cheese "snow"? This week I bring you a super refreshing dish, a Spanish summer classic to which we have added cherries, cheese "snow", and crunchy corn. Don't miss it, and read on to see what an easy and delicious recipe it is. But first, let me tell you a little bit more about the real protagonist of this recipe.
Where do the cherries come from?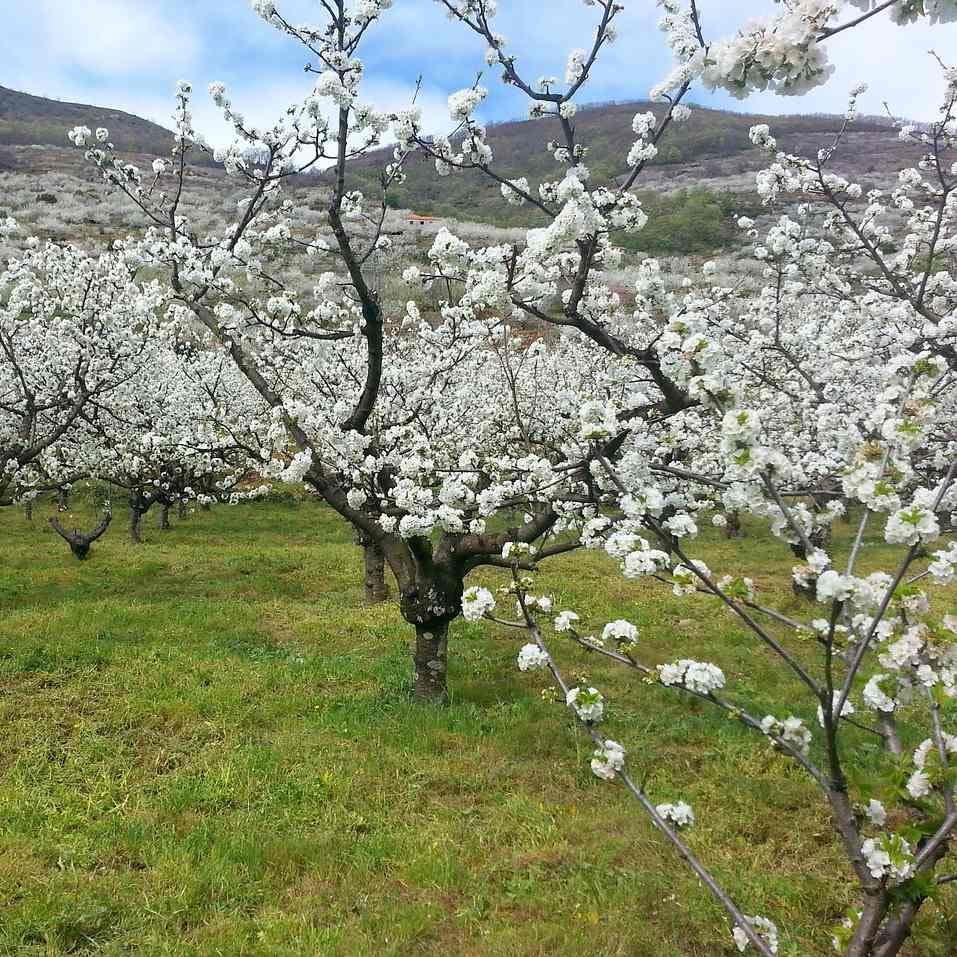 This beautiful and delicious fruit probably originated in the Black Sea and the Caspian Sea, then spread to Europe and Asia, carried by birds and human migrations. It was one of the most appreciated fruit trees by the Greeks and the Romans, who also played an essential role in its spread. 
Today, the cherry tree is widespread in many regions and countries with temperate climates. In Spain, high-quality Cherries can be found in almost all regions, especially in Aragon, Alicante, Navarra, El Bierzo and Extremadura with its "Valle del Jerte".
How do the cherries are used?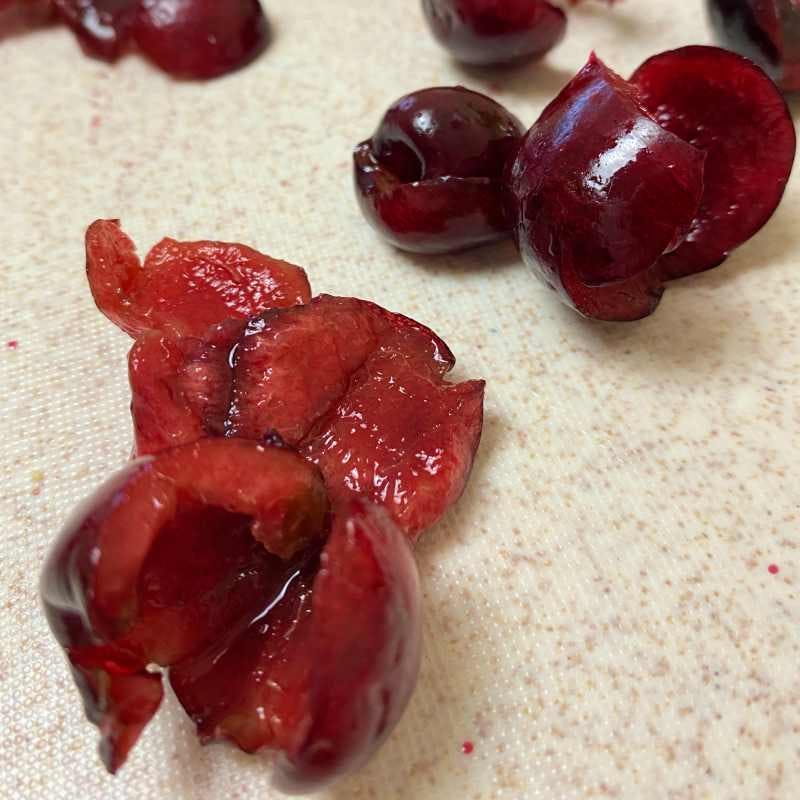 "Las Cerezas" are consumed as fresh fruit but are generally used for elaborating compotes, jams, cakes and meat sauces. They can also be candied and macerated in wine brandy. They are often used in liqueurs and other beverages.
Ingredients (4 serves)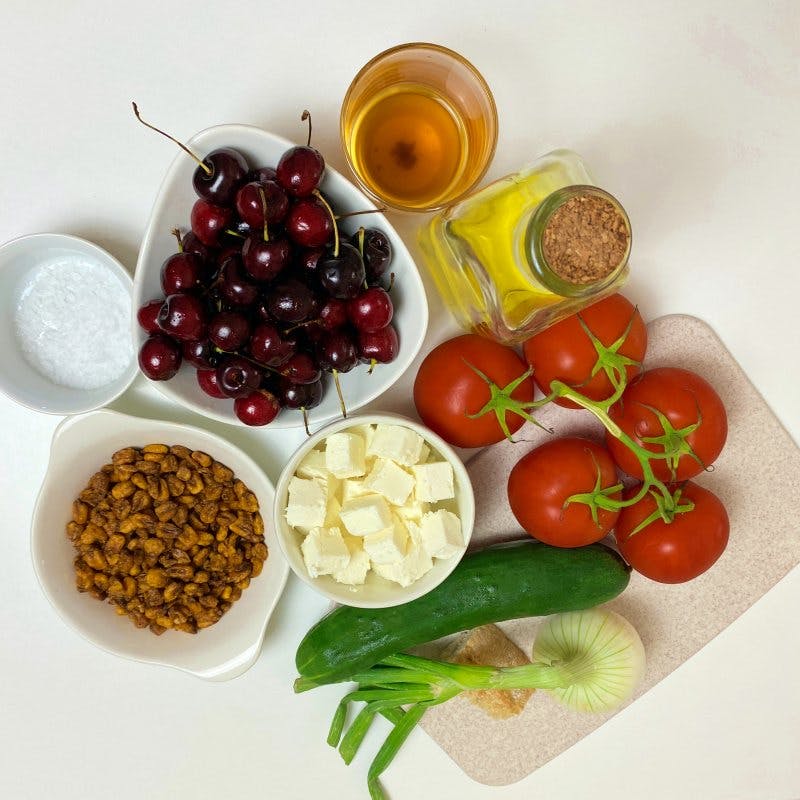 For the gazpacho
200 g / 1/2 lb / 12 oz of cherries "Cerezas"
1/2 Garlic clove
700 g / 1,5 lb / 25 oz tomatoes
70 g / 0,15 lb / 2,4 oz  cucumbers
30 g / 1 oz  green peppers
70 g / 0,15 lb / 2,4 oz onions
10 g / o,4 oz bread
80 ml / 1/3 cup  EVOO
60 ml / 1/4 cup Sherry grape vinegar
Salt to taste
For garnish and decoration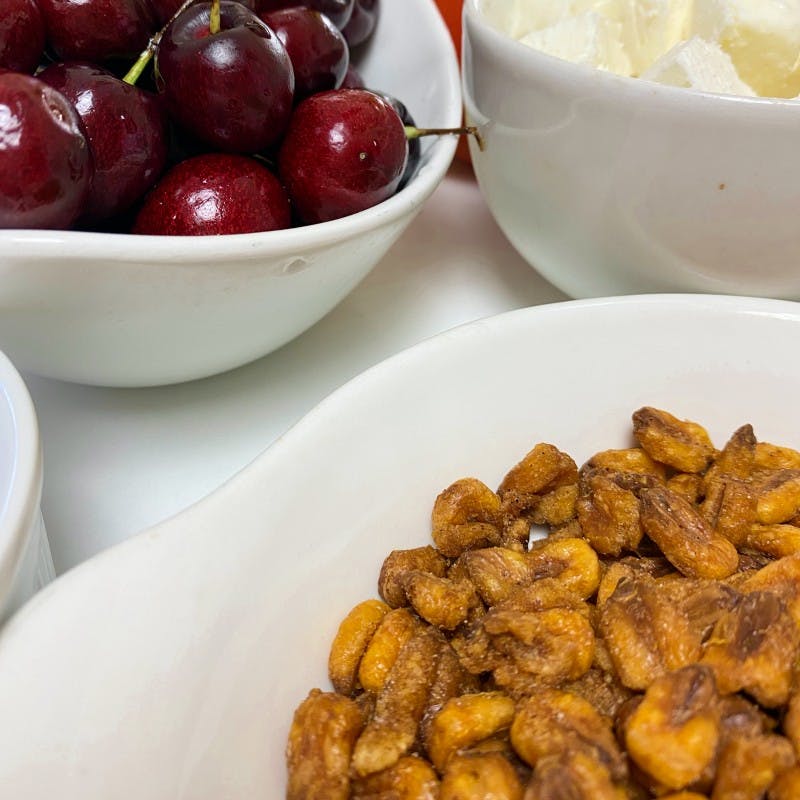 80 g / 1/5 lb / 3 0z of dry corn "kikos"
50 g / 0,1 lb / 1,7 oz of Feta cheese
Dash of EVOO
Preparation time 10 min
Cooking time 5 min
Method
Wash the cherries and boneless with the help of a knife. Put them into a blender or food processor jug, where you will blend all the ingredients.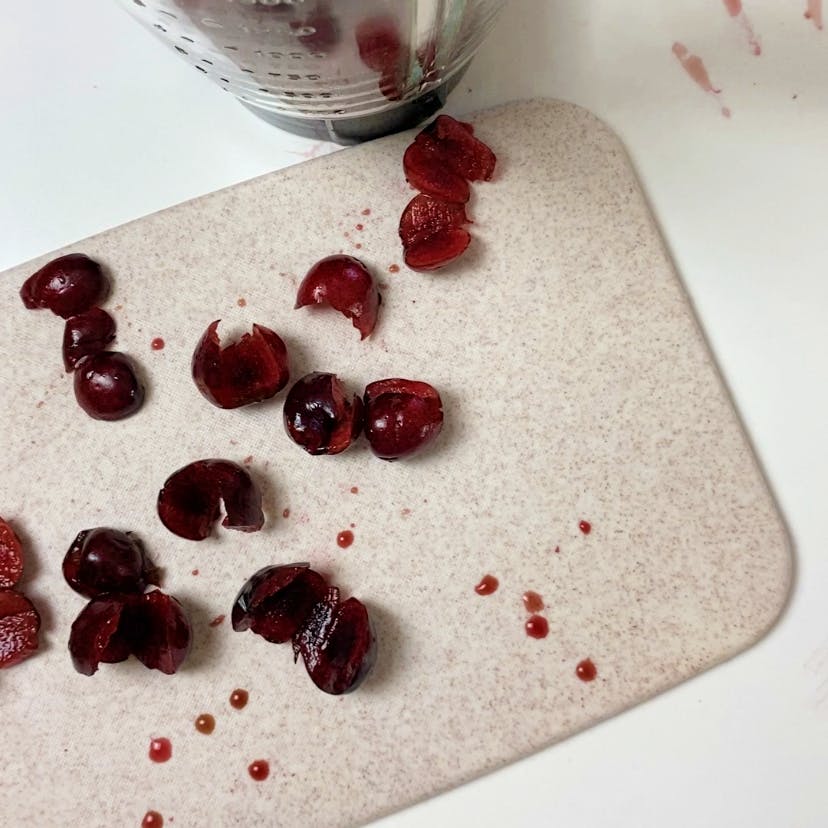 Wash the tomatoes, chop them and put them into the jug. Do the same with the green pepper.
Add it the piece of bread.
Peel and chop the cucumber and add it too. Do the same with the onion.
Add half Garlic clove, salt, vinegar and a couple of tablespoons of virgin olive oil.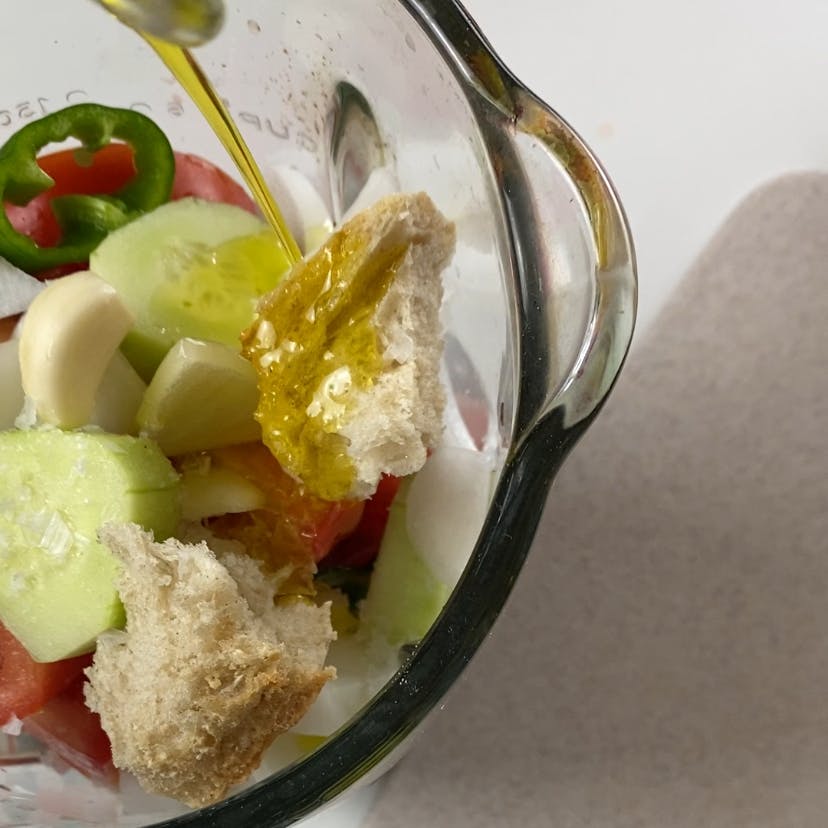 Let's blend everything for the first time for about a minute.
Filter the juice obtained by passing it through a drainer to remove the seeds.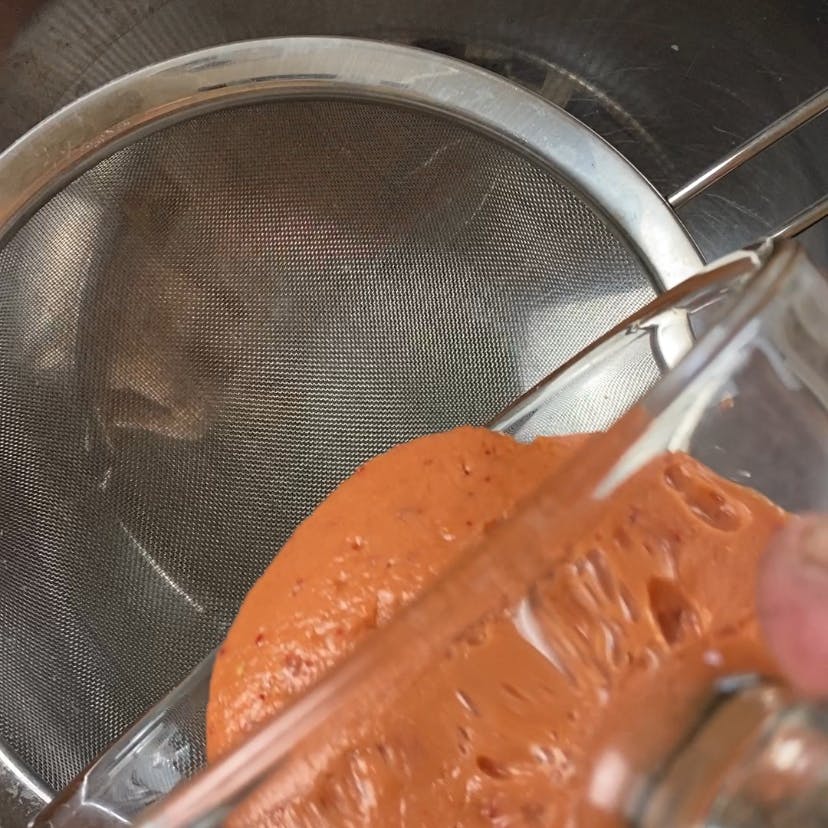 Put the filtered juice back into the clean mixing jug.
Taste it and add more vinegar and salt need it.
Blend again, but this time, add the rest of the olive oil in a thread to help its emulsion. With this, we will achieve a silkier texture.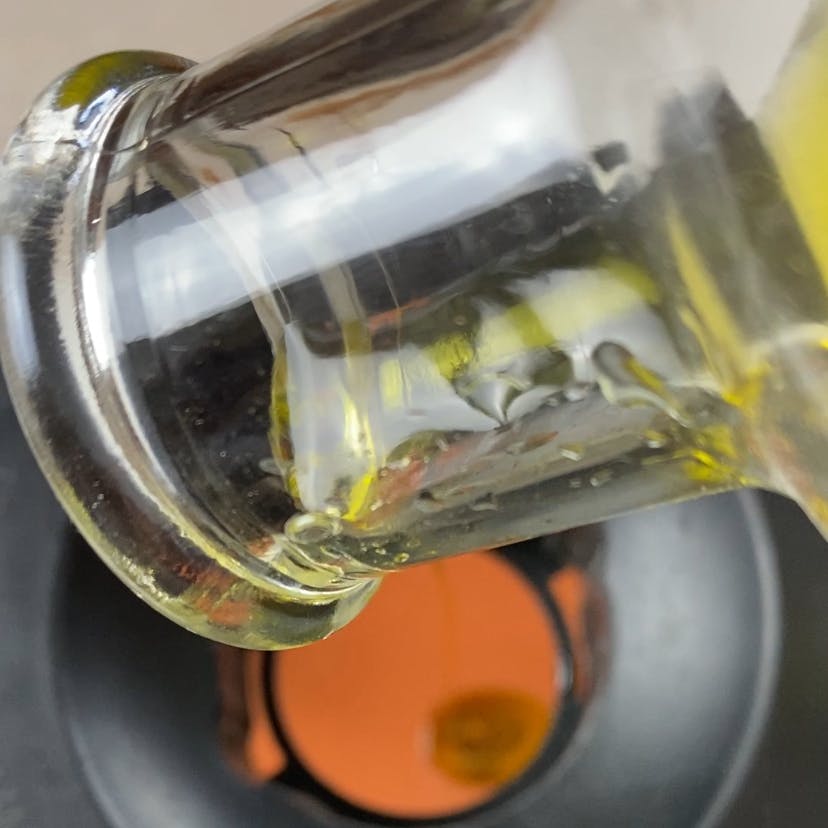 If you want a more liquid texture, add water and correct it with salt and vinegar.
In total, keep it another minute blending.
Once we have our cherry gazpacho ready, store it in the fridge to serve it very cold.
For Decoration
Cut the cheese into dices and put them into the freezer one day previously. We are looking for a frozen cheese.
Take the cheese and pass it through the food processor for a few seconds; you will get a white frozen powder similar to the snow.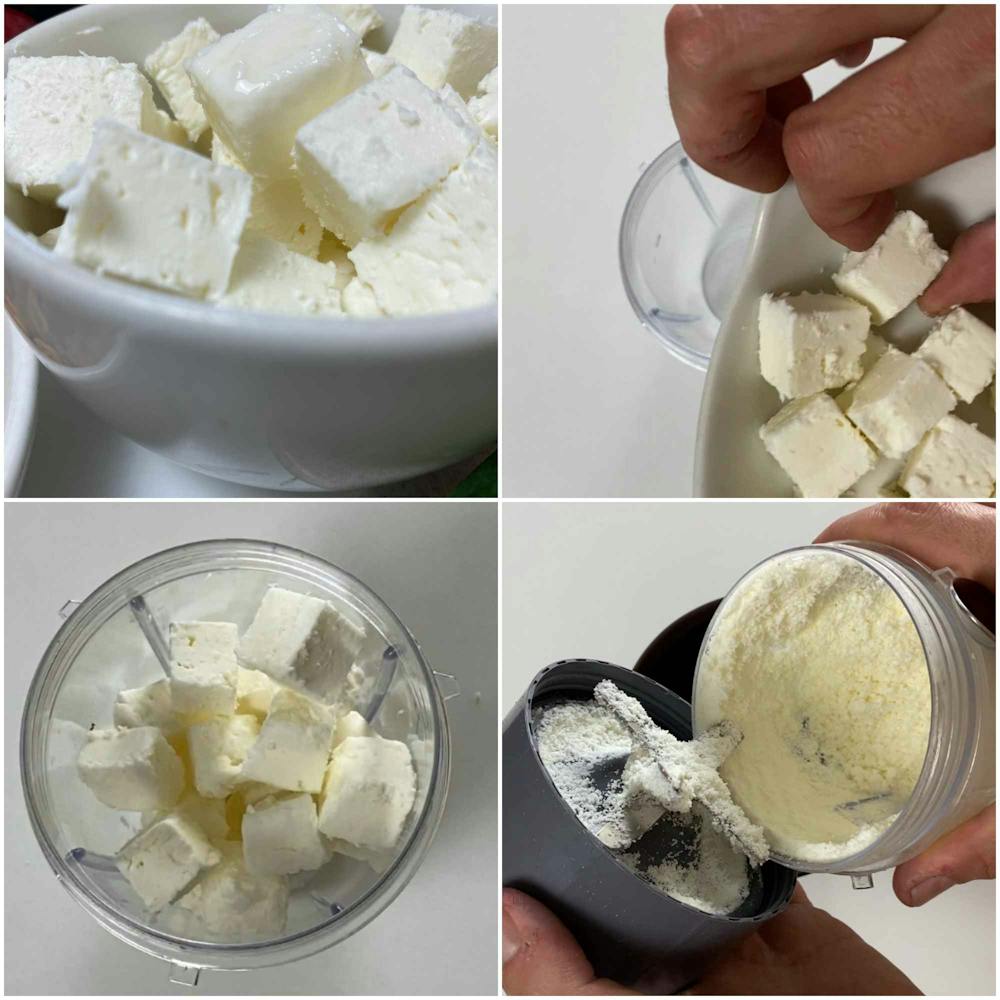 On the other hand, take the dry corn "kikos" and crush them into a crumble.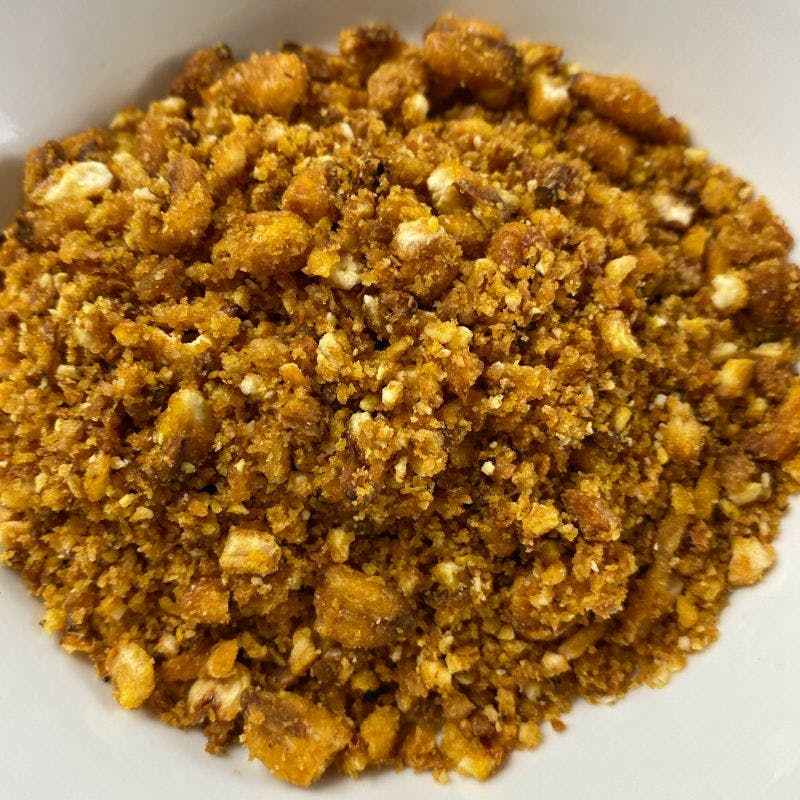 Get a bowl and fill it up with the cold gazpacho.
Add the cheese "snow" carefully, and the dry crunchy corn.
Finish it with a baby herb and a dash of EVOO.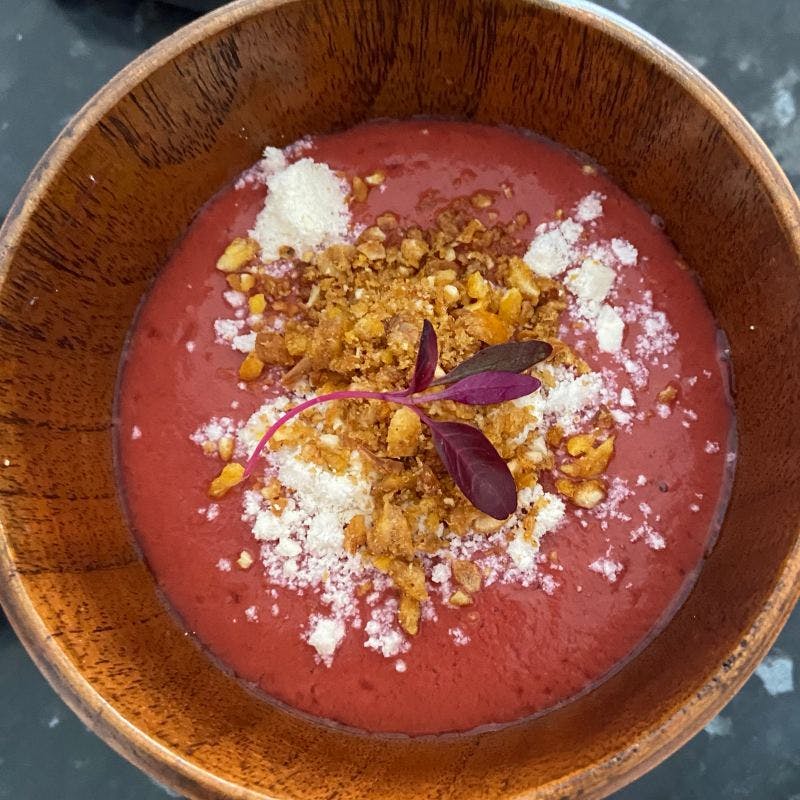 Thank you for have been reading this recipe. I hope you enjoyed it.
And I wish you a Tasty Day!
See you soon.