An easy-to-do Spanish recipe for this summer. "Melón con Jamón"
We start June with an ideal recipe for summer.  I bring you another one of those recipes that is part of the childhood of most Spaniards.  A simple recipe, fresh and with surprising flavours.
 Melon with ham has become a benchmark in Spanish cuisine and is very common in beach bars and restaurants when the heat arrives.
‍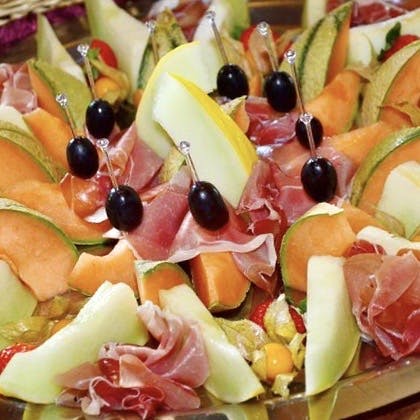 Considering its origin, we can locate it in Italy, where combinations with ham, salami or mortadella were made back in the 16th century.  A century later it crossed borders and came to Spain, where we have adopted it as our own production and internationally it is believed that it was our idea.  In the 19th century, melon with ham was part of banquets, with personalities of the time, this becoming a refined dish and praised by the best palates.
  Today I present you an interpretation of the dish that I have been making for years as  starter and people love it.

 Melon and mint soup with crispy Iberian ham.

Ingredients (serves 4)
Half Melon.("Piel de Sapo" or Santa Claus.)
Mint ("Hierbabuena").
Iberian Ham.("Paletilla ibérica") 4 slices.
Lemon juice.
Salt.
White pepper. 
Olive oil.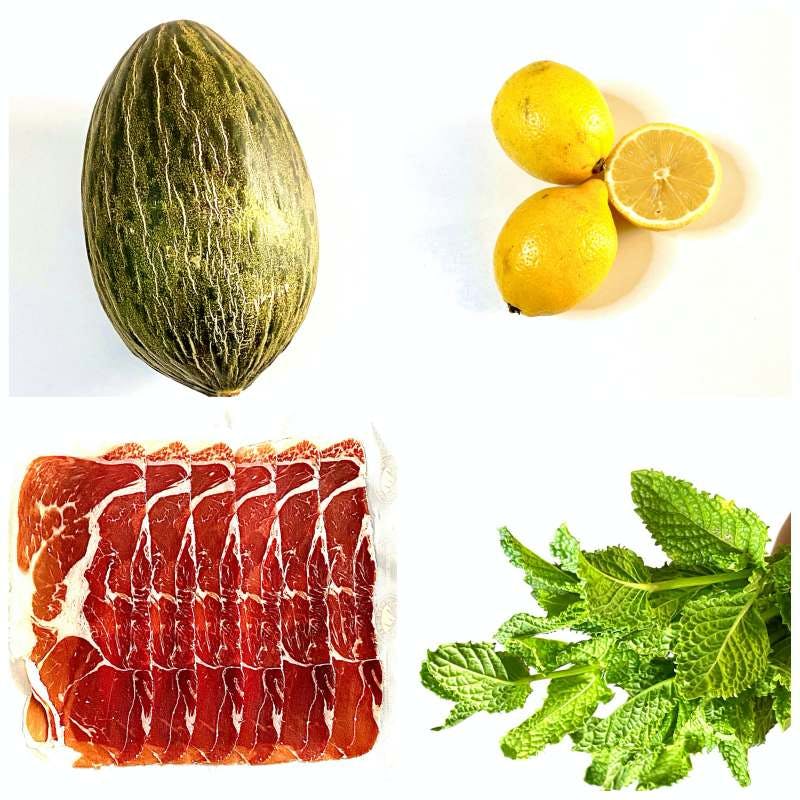 Preparation
With the help of a Parisienne spoon, get the melon balls and preserve it in the fridge to use later.
Put the rest of the Melon in a food processor.
Add salt, white pepper, olive oil, lemon juice, and 4 leaves of mint.
Blend the mix and preserve it in the fridge.
For the crispy Iberian ham, take the slices of ham and put in between baking paper.
Put in a tray and get it in the oven 130 degrees for 30 min.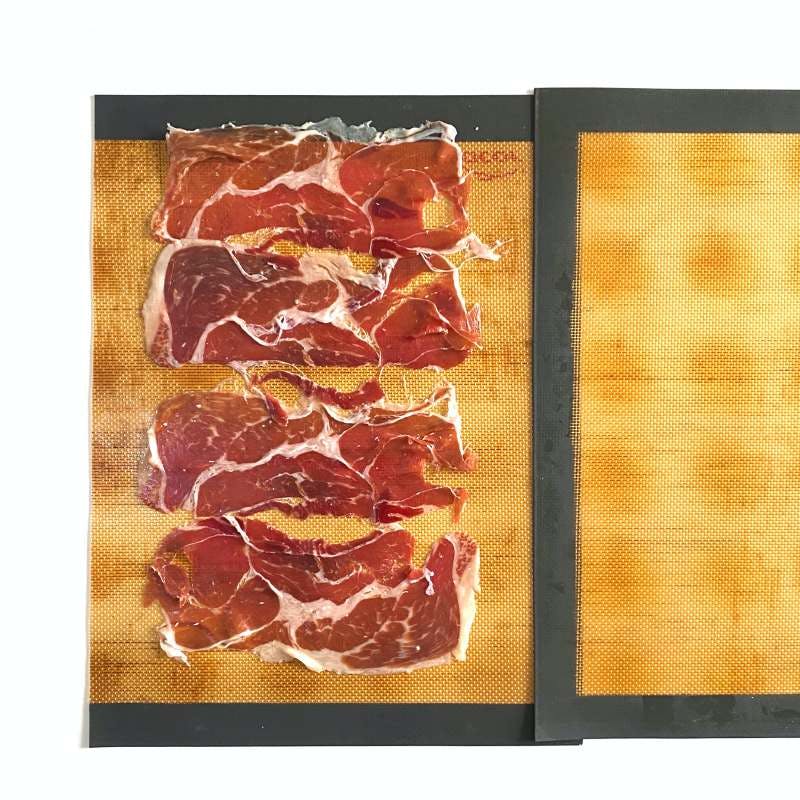 When the crispy ham is ready, keep 2 slices to use as decoration (small ham crisps).
Place the 2 remaining slices in a food processor and Blitz through to obtain a fine ham powder.
Pour the cold soup in a bowl or soup plate.
Place the melons balls and stick in each a piece of ham crisps.
Place some leaves of mint, and finish with ham powder and a dash of Extra Virgin Olive Oil.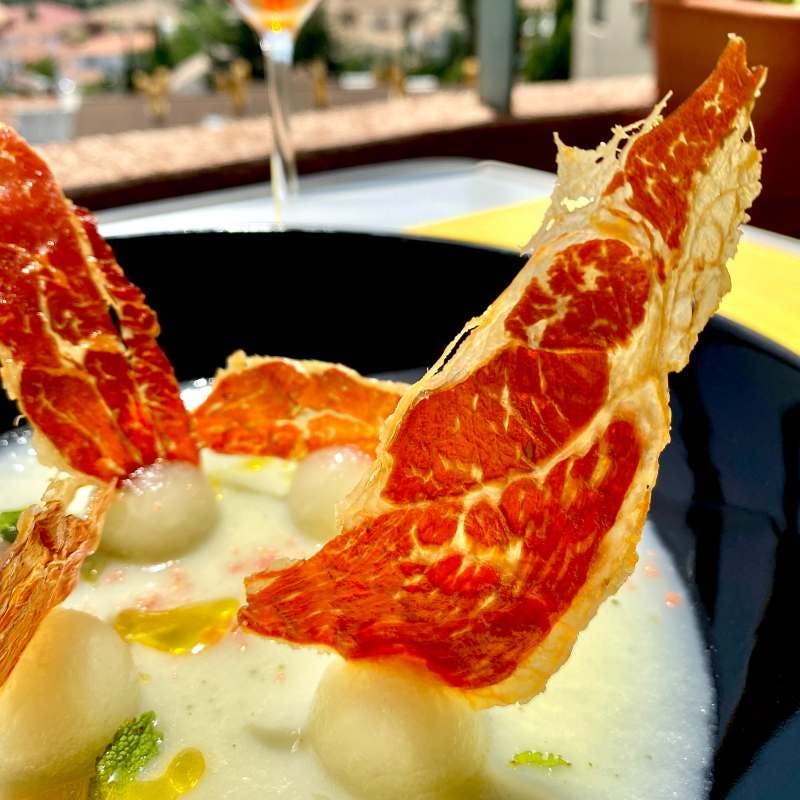 I hope you will try this beautiful an easy-to-do Tapa. Believe me, this fresh and healthy starter is something incredible.
Enjoy !😀