A Slice of Happiness: Banana Bread with Walnuts and Chocolate chips Recipe
Greetings to all cooking enthusiasts. Today, I want to share with you a delight that has become my recent weakness: Banana Bread. This delicious and internationally renowned cake can be enjoyed in multiple ways: as an energizing sweet for breakfast, a delicious snack, a dessert, or even as a cake to celebrate special moments.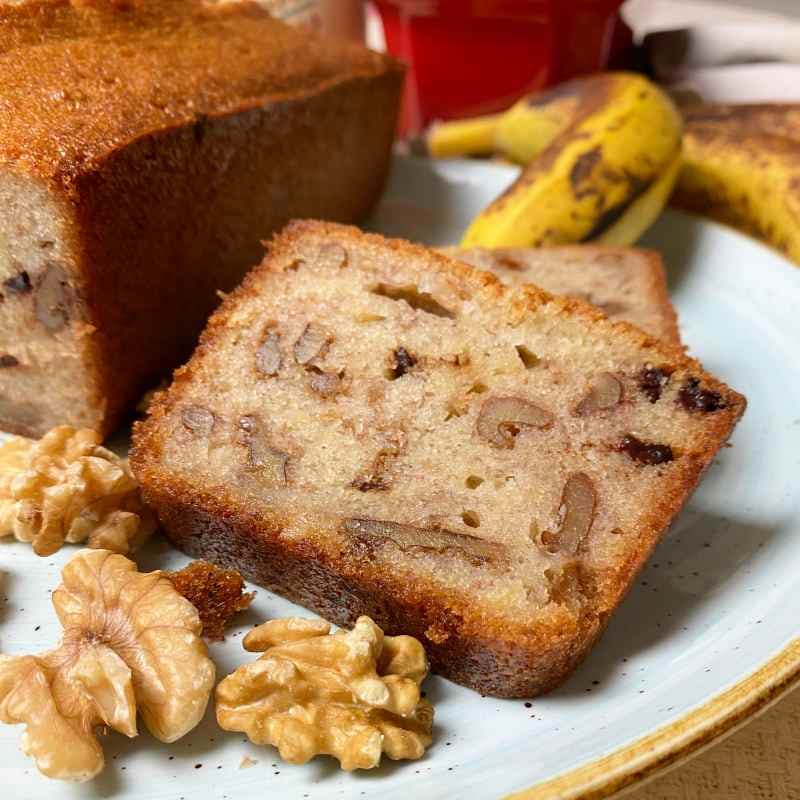 The recipe I present to you today, courtesy of my wife, is truly a delight. But what makes it exceptional is the unique flavour provided by the Canarian bananas I've used, (Platanos de Canarias).
This fruit is one of the gems of Spanish gastronomy and comes from the Canary Islands, beautiful Spanish islands are responsible for 60 per cent of the European consumption of this sensational fruit. The volcanic soil of the islands has a unique mineralization, imparting an incomparable taste to the bananas.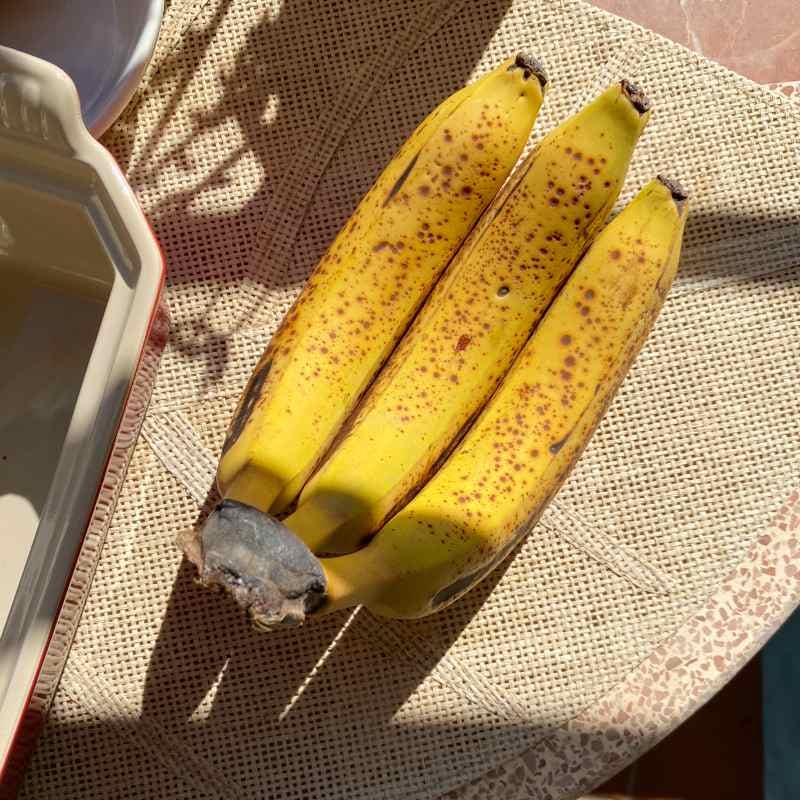 Banana Bread Origen
Although in Spain, as in many, bananas were already used in the preparation of countless sweet dishes, the tart format that I bring you today has American origins.
With the arrival of refrigeration in the early 20th century, bananas became accessible to households across the United States, where they quickly became a staple for breakfast. Bananas were also used in desserts, although more often as a garnish on cakes or puddings than as a main ingredient.
However, two events ultimately shaped this delicious cake:
Firstly, the Great Depression of the 1930s made every piece of food precious. Homes were not willing to waste anything, not even an "overripe" banana.
Secondly, Royal and other baking powder manufacturers began mass-producing their products, making these chemical leavening agents widely available throughout the country for the first time.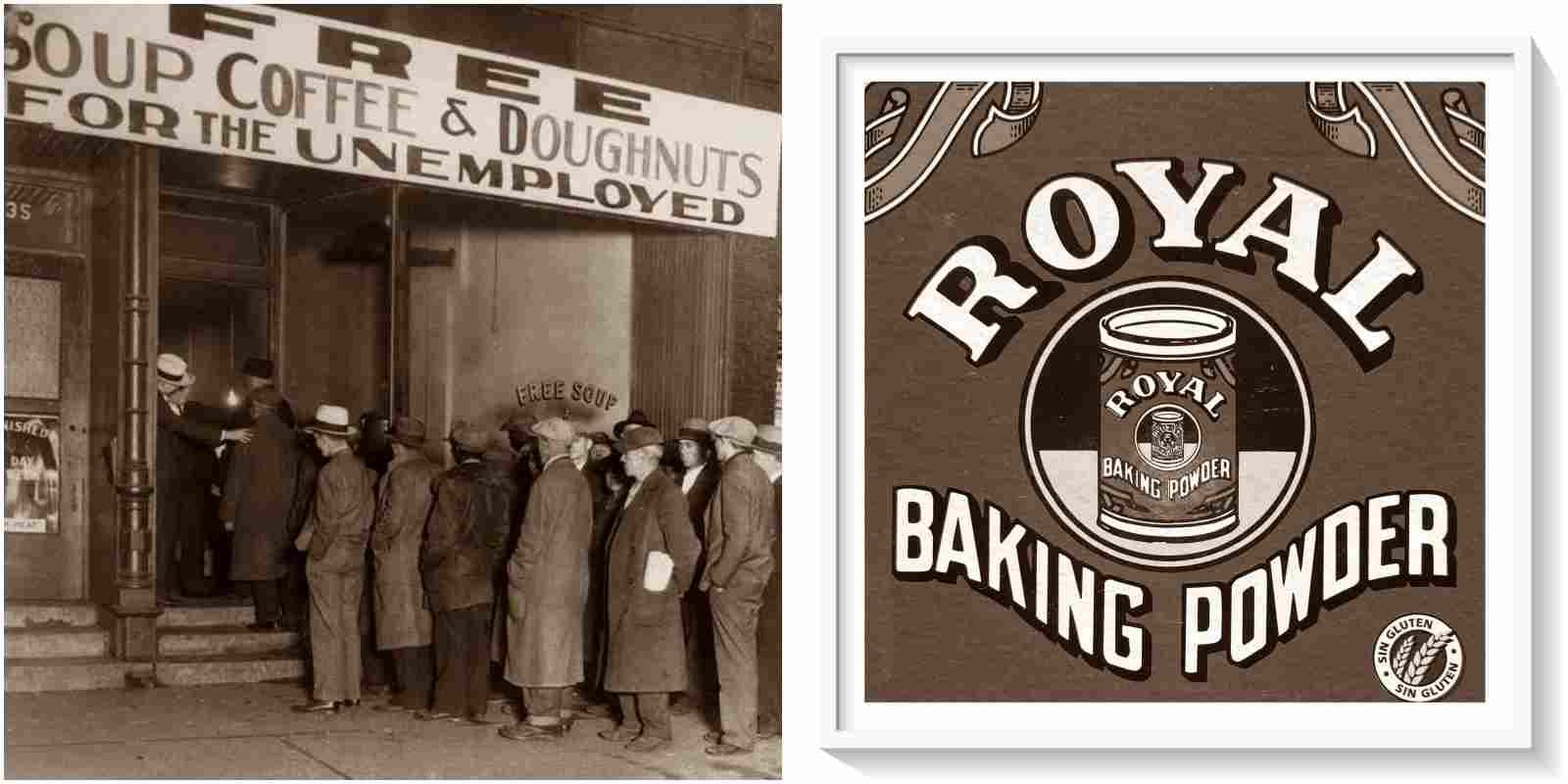 Thus, the desire to use overripe bananas, along with the easy availability of baking powder, inspired a horde of entrepreneurial cookbook writers, chefs and bakers to devise recipes for "quick bread" banana bread.
By the early 1930s, banana bread recipes had become ubiquitous and appeared in many cookbooks at the time.
Another proof of the popularity of this dessert in the United States is the celebration of February 23rd as National Banana Bread Day.
Get ready to enjoy this unique recipe because we are heading to the kitchen!
Banana Bread with Walnuts and Chocolate chips Recipe
Preparation time 15 min
Cooking time 45 min
Total time 60 min
Ingredients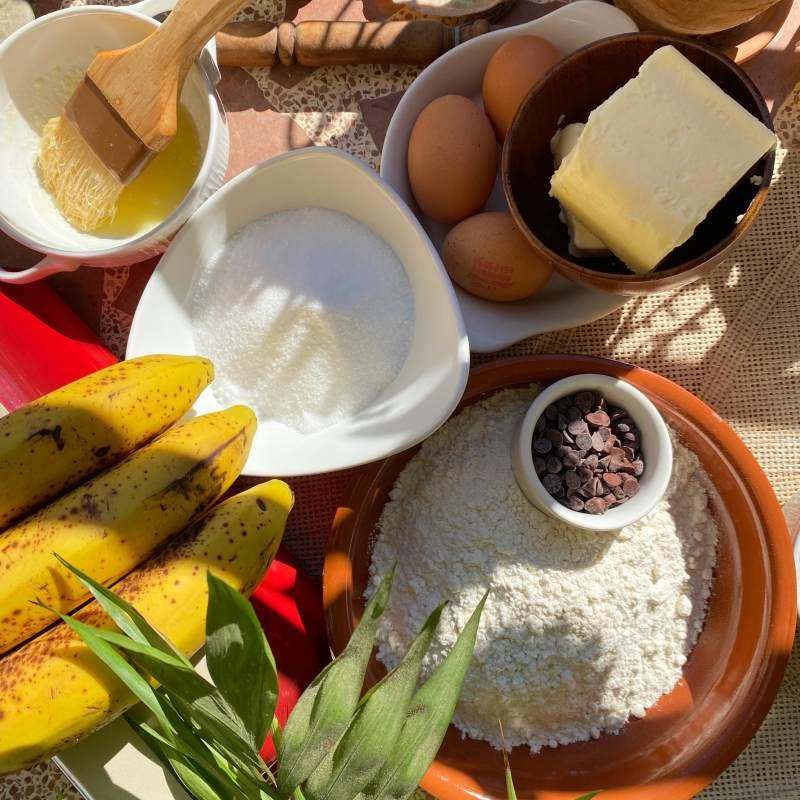 200 g / 0,4 lb / 7 oz flour
3 or 4 pieces / 250 g / 0,5 lb / 8,8 oz ripe bananas
200 g / 0,4 lb / 7 oz sugar
200 g / 0,4 lb / 7 oz softened butter
2 tsp Royal baking powder
3 medium-sized eggs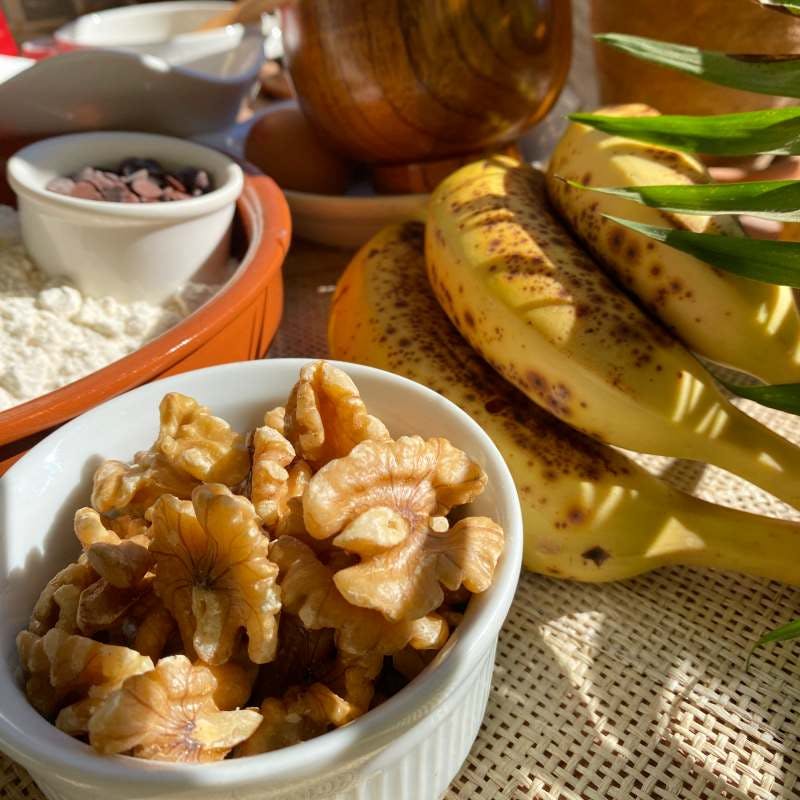 30 g / 0,06 lb / 1 oz toasted walnuts
30 g / 0,06 lb / 1 oz chocolate chips
Method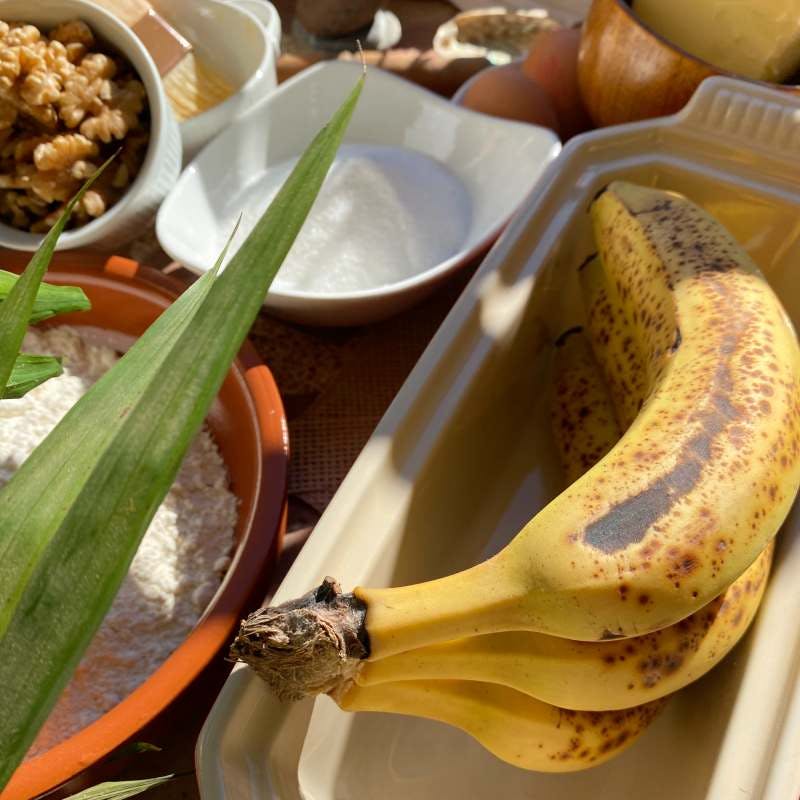 In a large bowl mix the softened butter with the sugar using a pastry spatula or whisk.
Once you have a homogeneous mixture, add the eggs, and mix it well with a whisk until the eggs are well incorporated.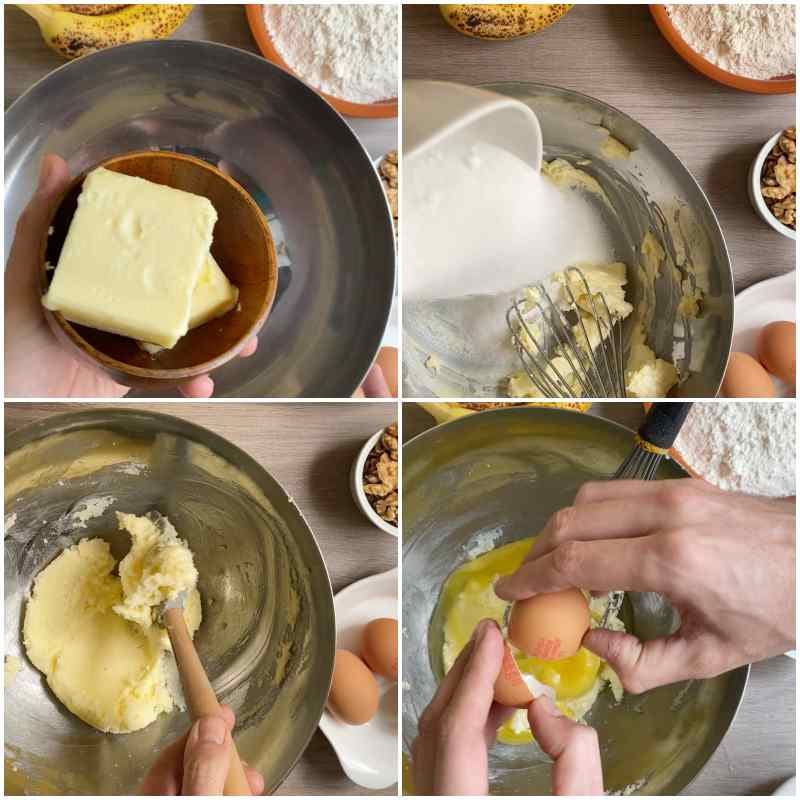 Sift one-third of the flour over the mixture and continue mixing.
In a separate bowl, mash the bananas with a fork or whisk and incorporate them into the rest of the dough.
Now is the time to add the rest of the flour and the baking powder mixed and sifted.
Work the dough until you achieve a homogeneous dough.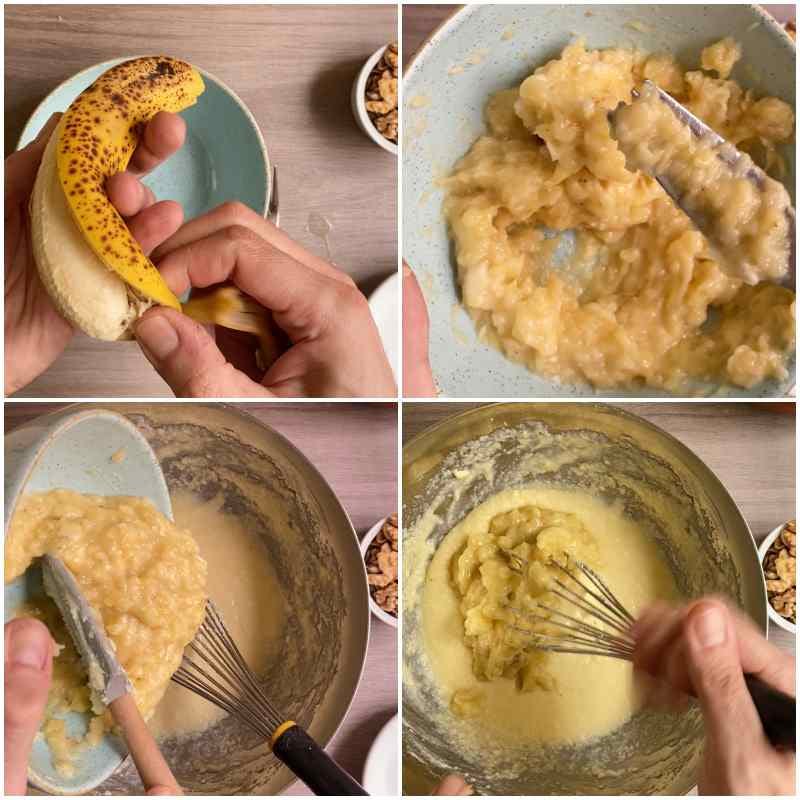 Add the toasted and chopped walnuts and the chocolate chips.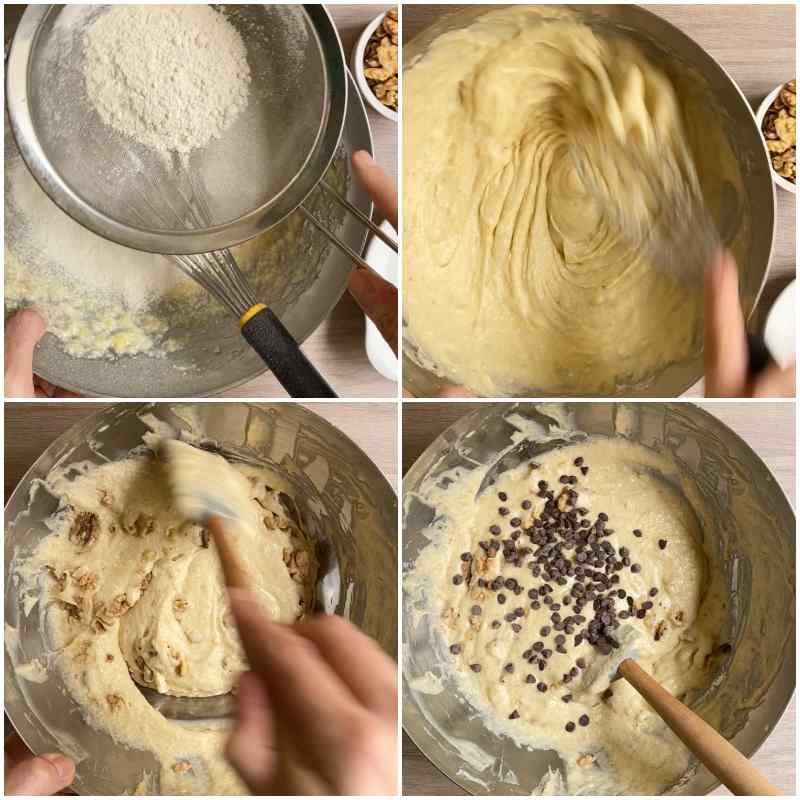 Finally, put the dough in a mould previously buttered.
Make a small mark with a spatula so that it breaks evenly when baking and forms a nice shape.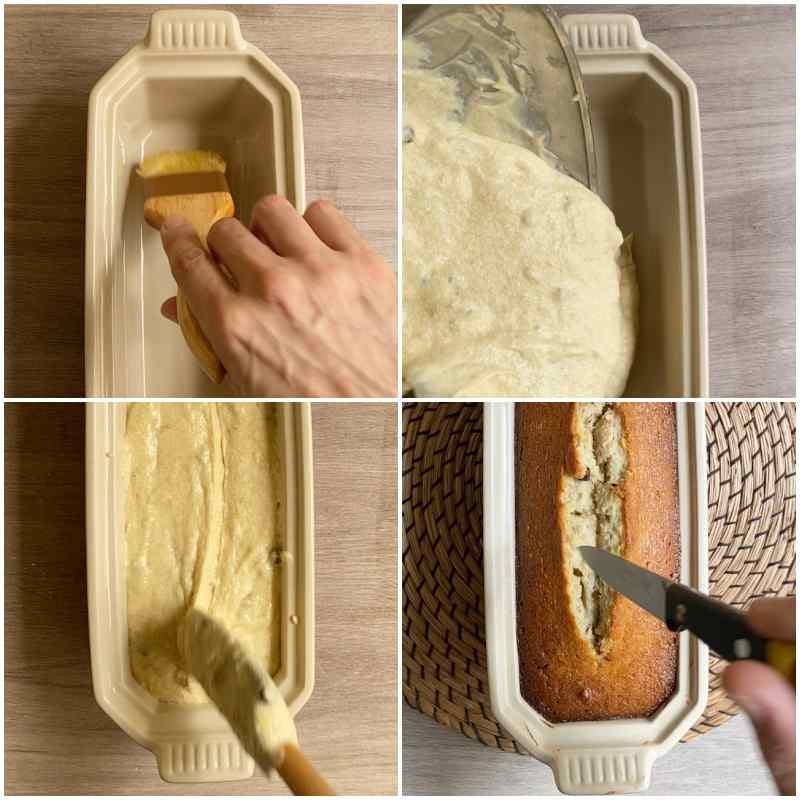 Bake the banana bread in the preheated oven at 180 degrees / 372 ºF for 45 minutes.
It is important to check the interior to make sure the dough is not raw. Do the test by inserting a knife into the bread. If it comes out dry, it means the banana bread is ready.
Let it cool down, and easily remove it from the mould.
Cut some slices and enjoy.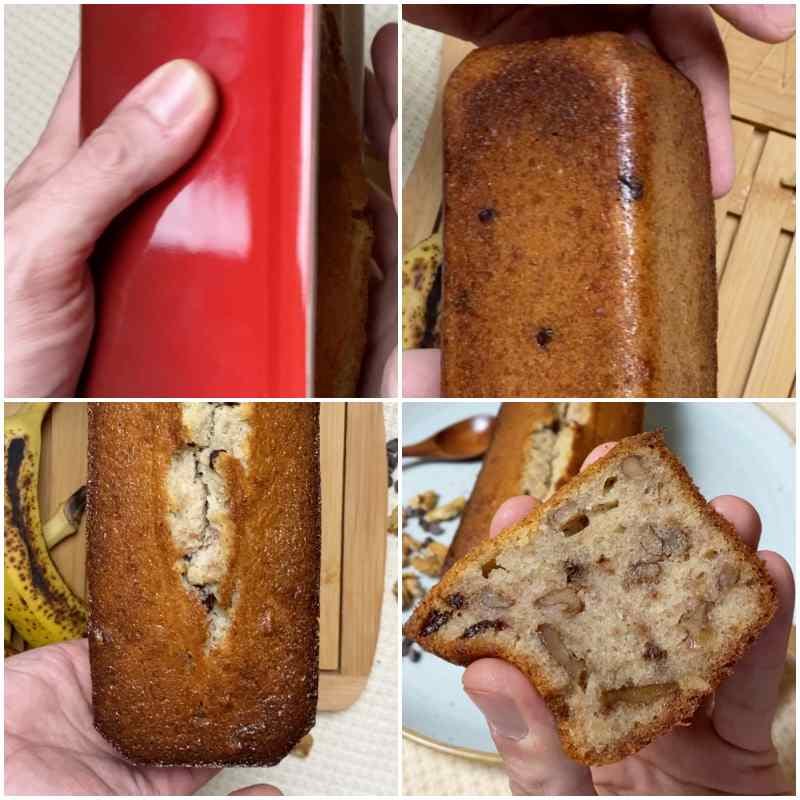 I hope you like it.
Remember that you can learn to cook the best traditional Spanish tapas now with my video course available for only 4.90 dollars / €.
Have a tasty day!