The Best Tapas and Bars in Andalucia
Hi Everyone!

This week most Spanish chefs are backing to work. Many of the bars and restaurants that closed due to the pandemic restrictions are reopening. It seems that little by little, we are returning to normality.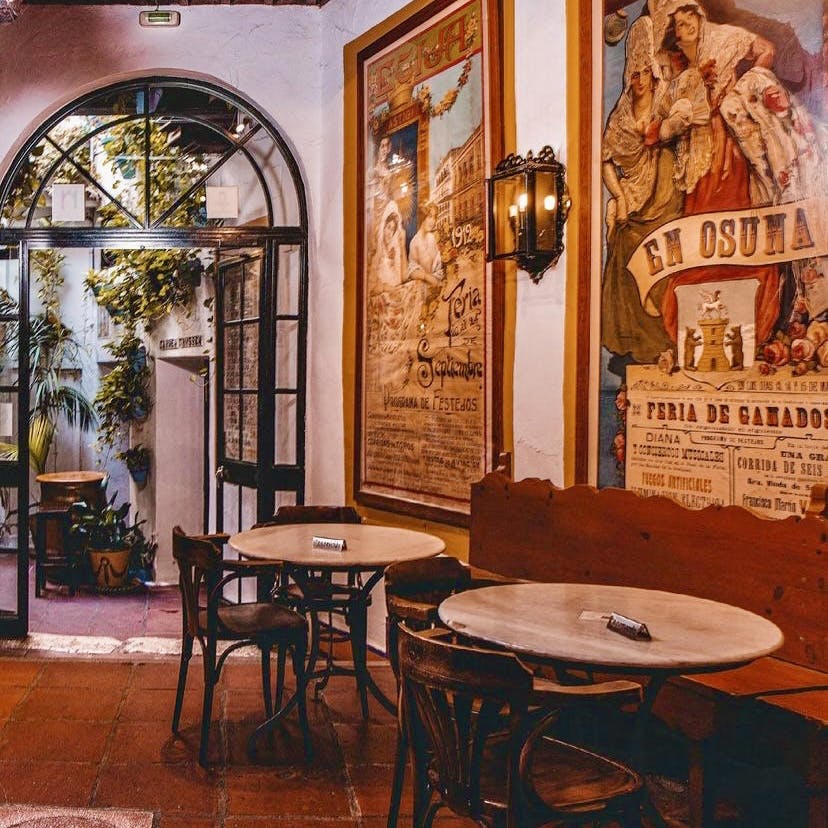 Bar "El Pimpi"
The first visitors of the year have arrived with a negative PCR to enjoy their holidays in this beautiful land in southern Spain.
But we must not relax; we must comply with covid measures to avoid a possible new wave of infections. I hope we will travel again to discover other cultures and gastronomies of the world.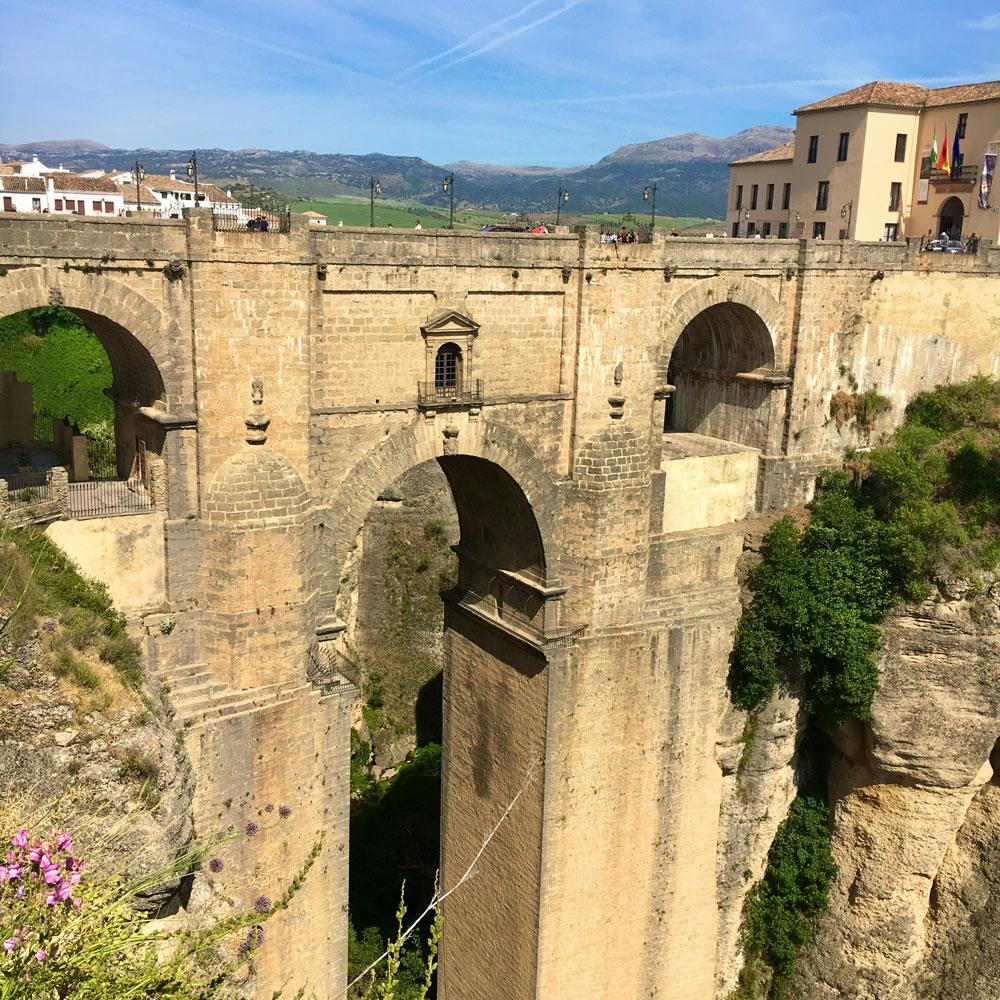 Ronda
For all these reason and in support of the Spanish hospitality industry's reactivation, I have selected the most emblematic tapas bars in Andalusia . And of course, I also bring you their most representative Tapas dish.

This selection is a mix of first-person dining experiences, entrepreneurial friends who are doing very well, and some information that I have collected from the internet.
"Bienvenido a Las Tapas y Bares de Andalucia".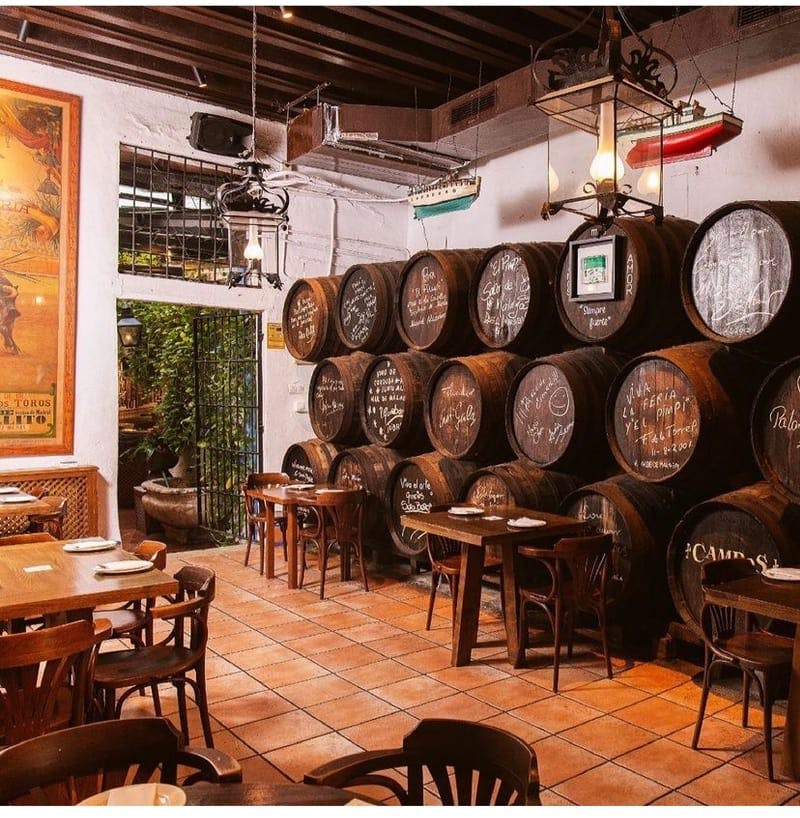 @bodegaelpimpi
Founded in 1971, El Pimpi is one of the most traditional wineries in Malaga, where it is possible to enjoy local gastronomy and local wines but, above all, the tradition and culture of southern Spain.
"Ensaladilla".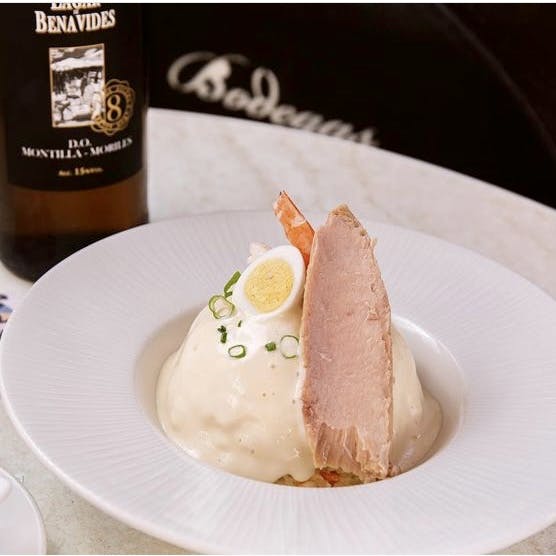 @bodegaelpimpi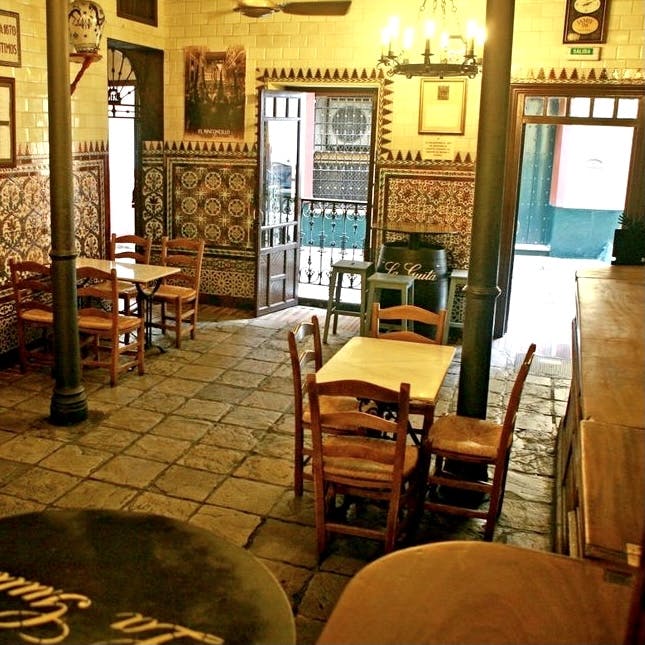 @riconcillo_sevilla
El Rinconcillo, Seville's most ancient bar, is a place with centuries of history located in the old town. Since 1670 until today, thousands of people have been charmed by this singular place that still preserves the magical taste of the old Seville. Enjoying its popular and delicious tapas in this unique location is like making a time travel that enchants visitors from all over the world every single day.
"Payoyo" Cured Cheese. "Queso Payoyo Curado"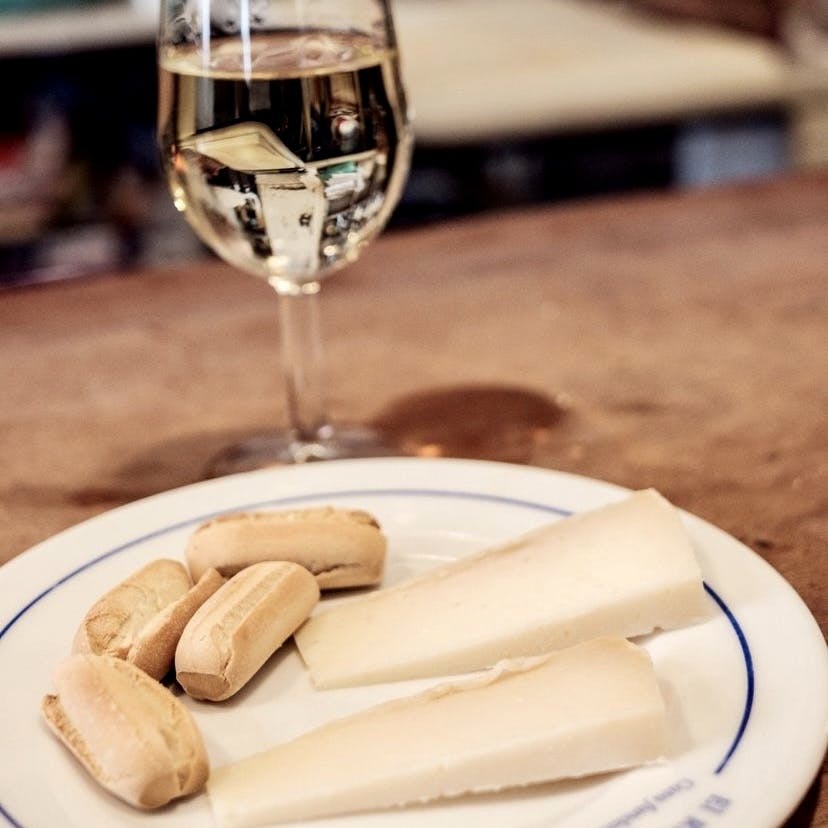 @rinconcillo_sevilla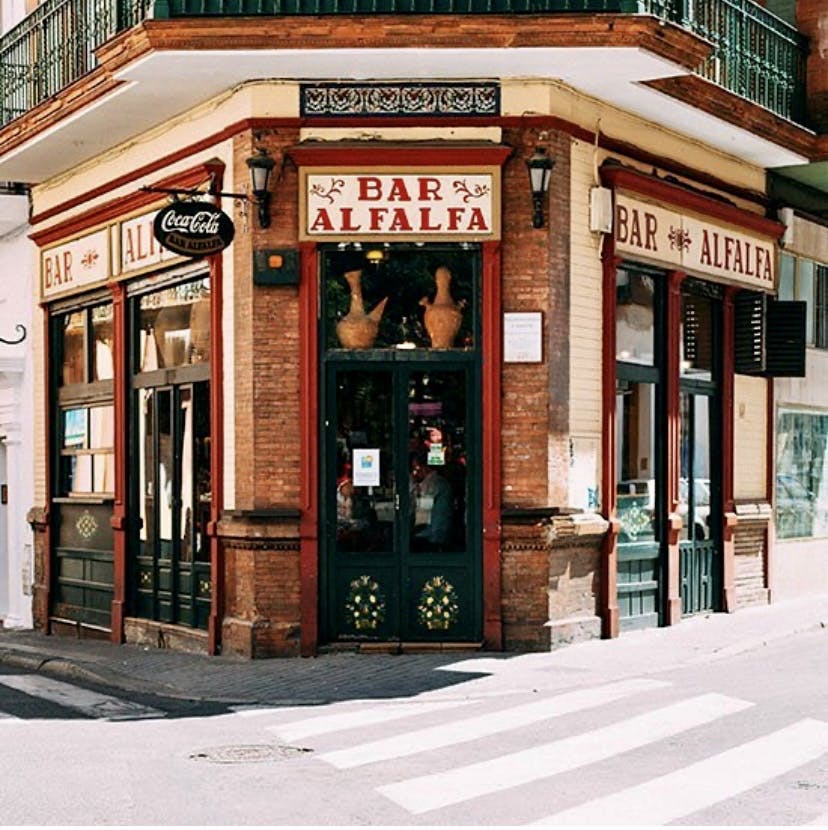 @bar_alfalfa
Beautiful Tapas bar located in the heart of Seville. 100% homemade food, select wine list and wide range of vegetarian, vegan and gluten-free food.
Fry Aubergines. "Berengenas a la Miel".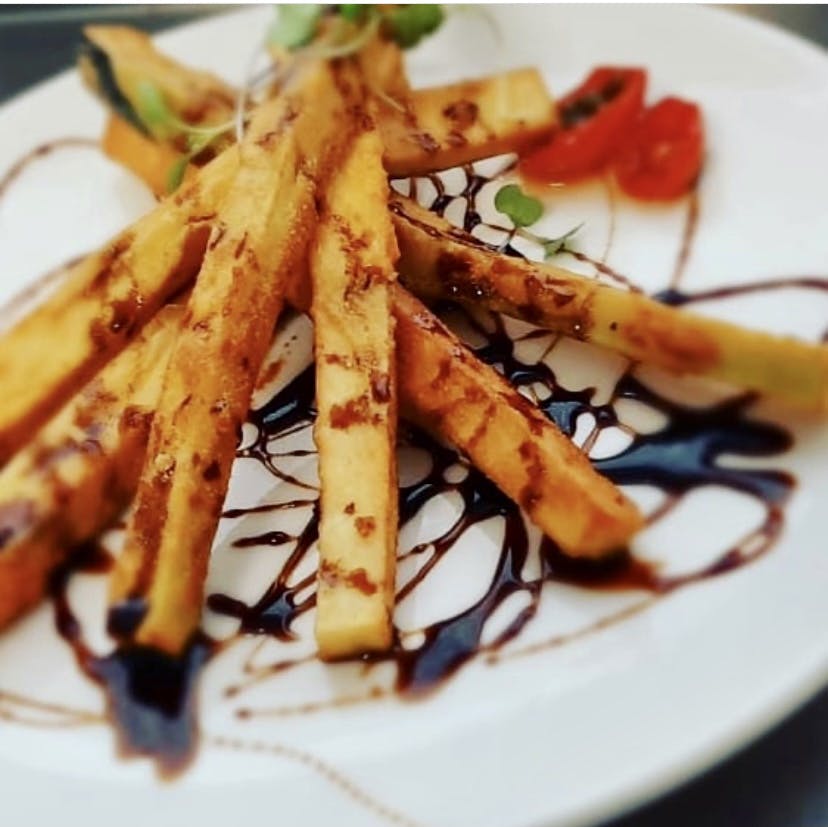 @bar_alfalfa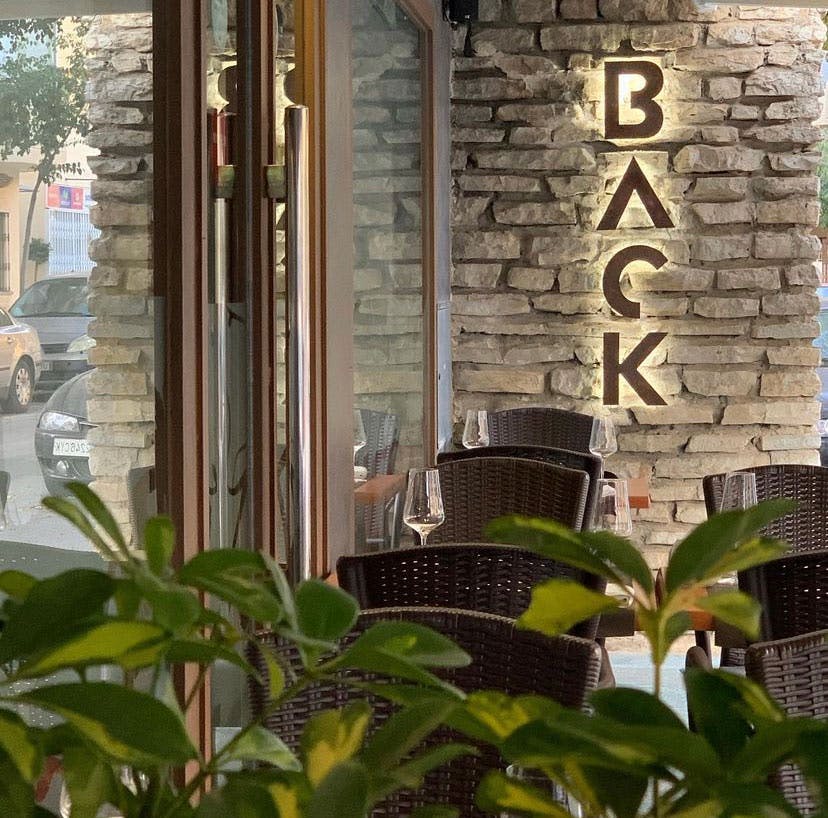 @backtapasrestaurant
A new concept of restaurant in Marbella, cuisine of yesterday and today with a touch of travelers. At Back they always try to be up to date, with varied and exotic ingredients, unique flavors and visually surprising "Tapas".
Its tapas and cuisine are a mixture of youth, talent, enthusiasm, desire and a lot of courage.
Liquid Scarlet Prawns Croquettes."Croquetas de Carabinero".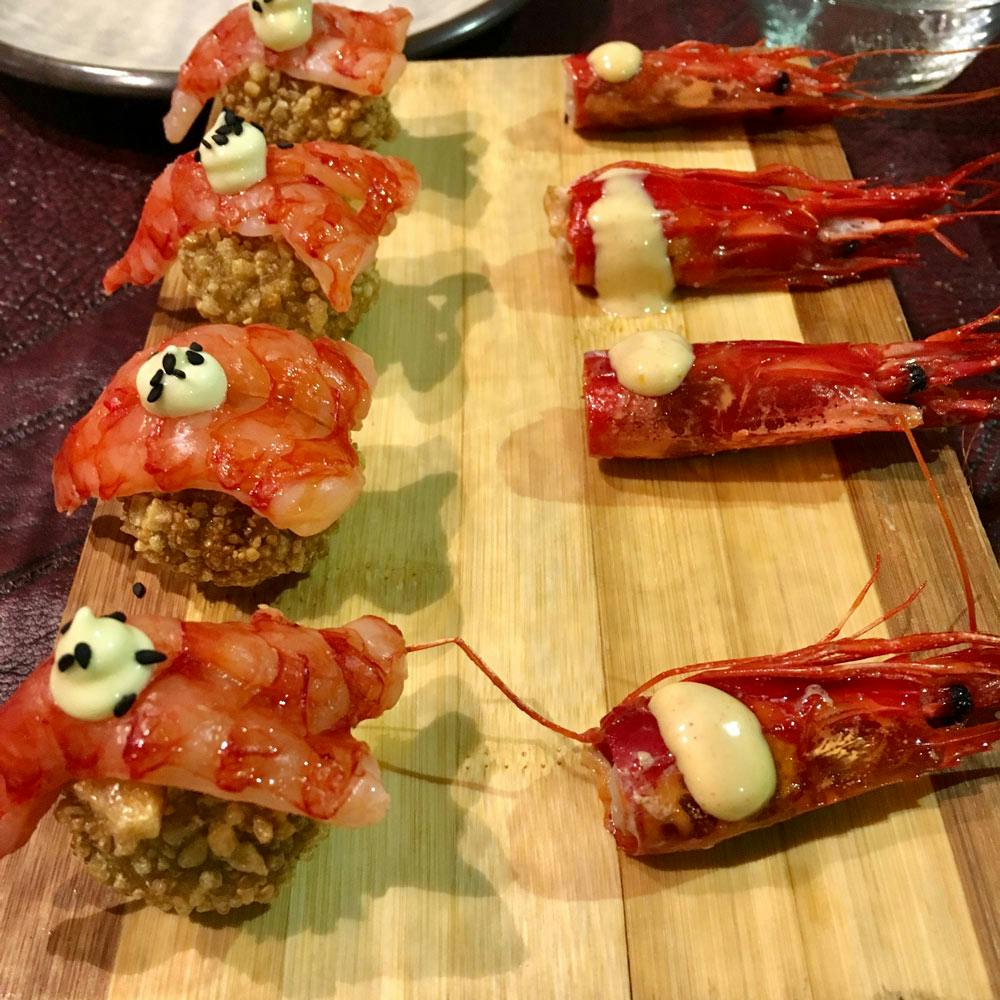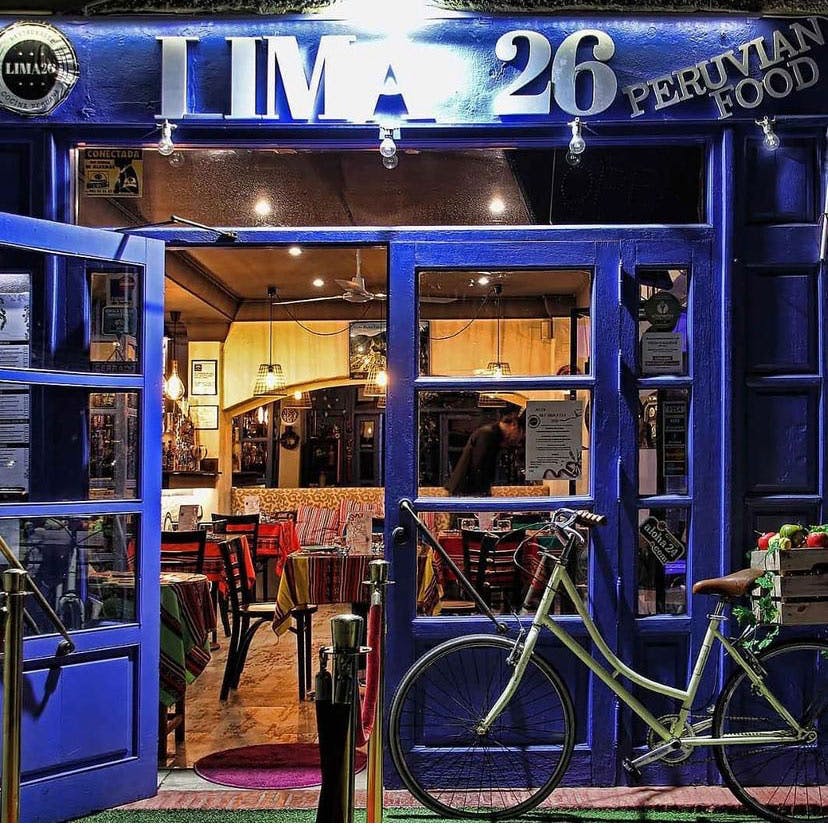 @lima26marbella
A very charming place where you can taste the best tapas and Peruvian dishes. Chef Jack Smith's shows the Peruvian tradition, and a fusion of influences from other international cuisines, such as Spanish, Chinese, or Japanese.
"Choritos a la Chaclana". Mussell Ceviche.‍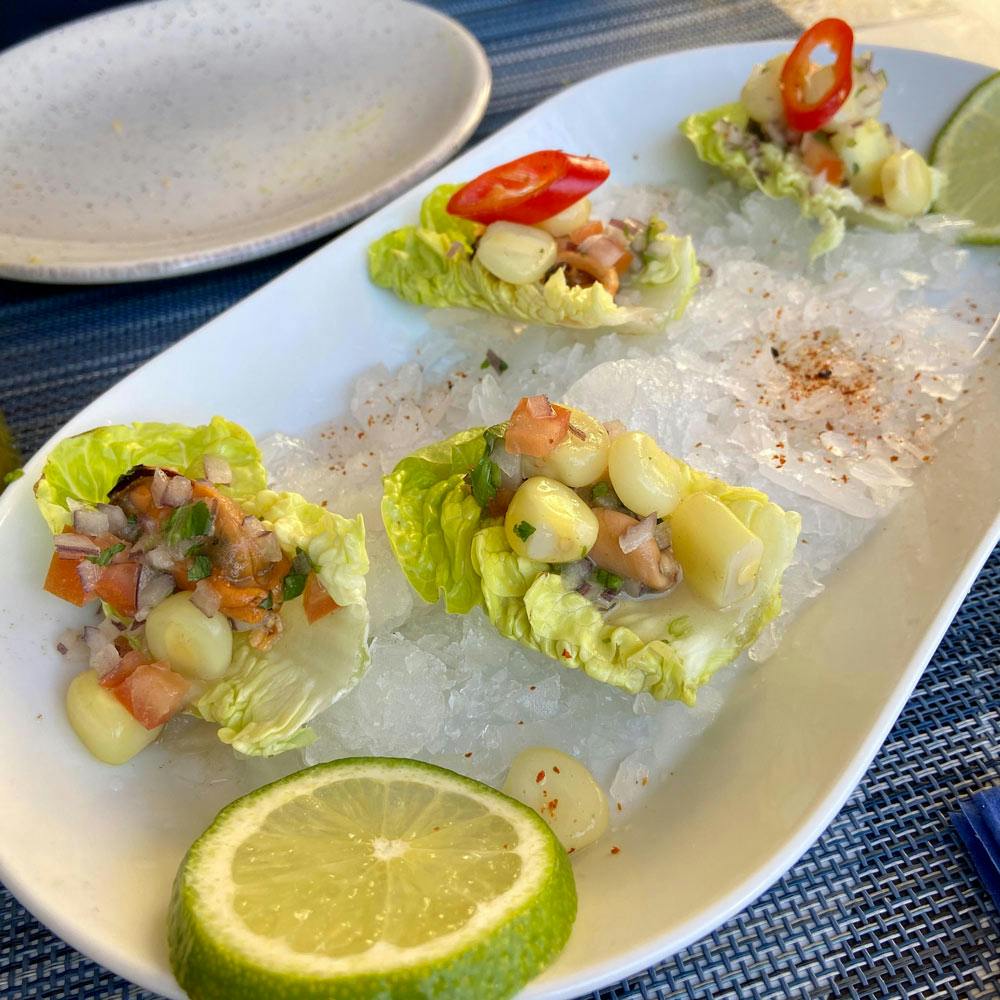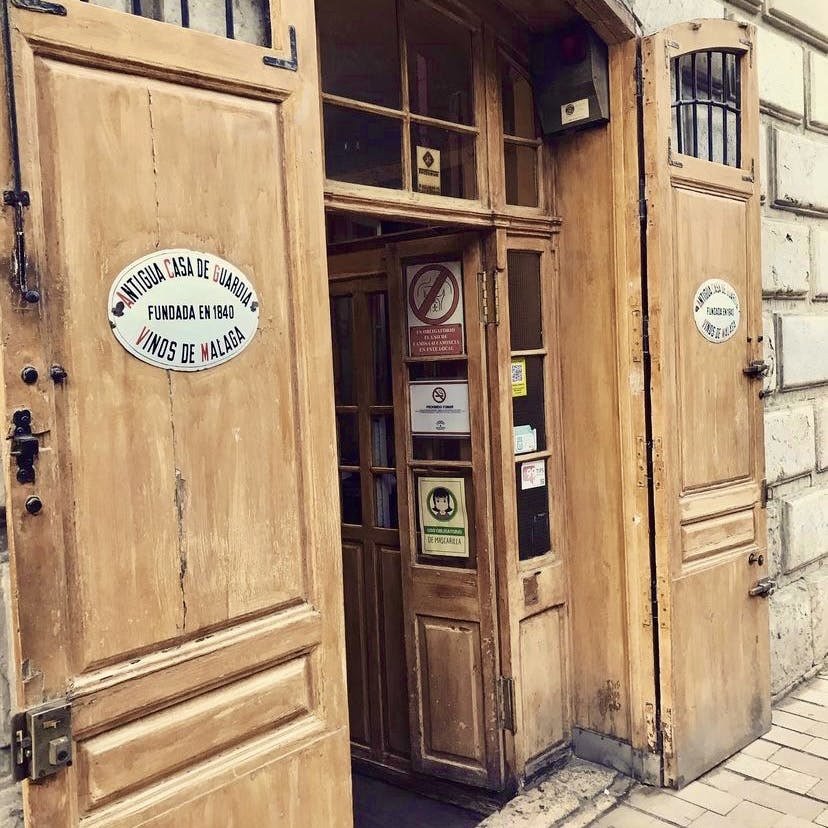 @antiguacasadeguardia
In one of the main streets of this beautiful city, "La Alameda", you can find the tavern with the most history in Malaga, where you can enjoy the best wines and tapas in a very special atmosphere.
"Mejillones al vapor". Steamed Mussels.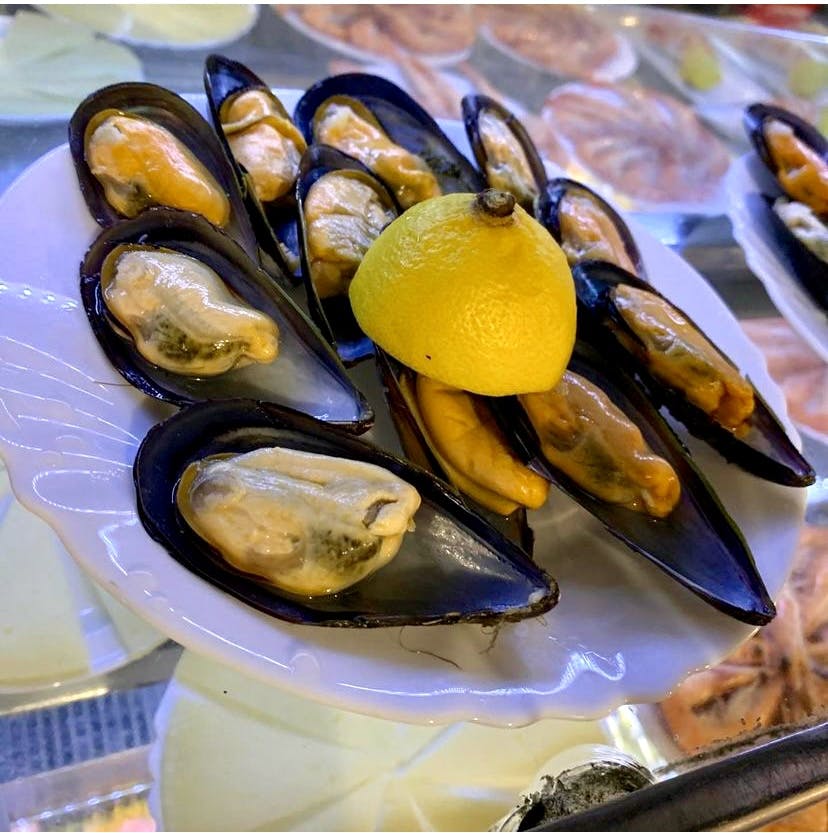 @antiguacasadeguardia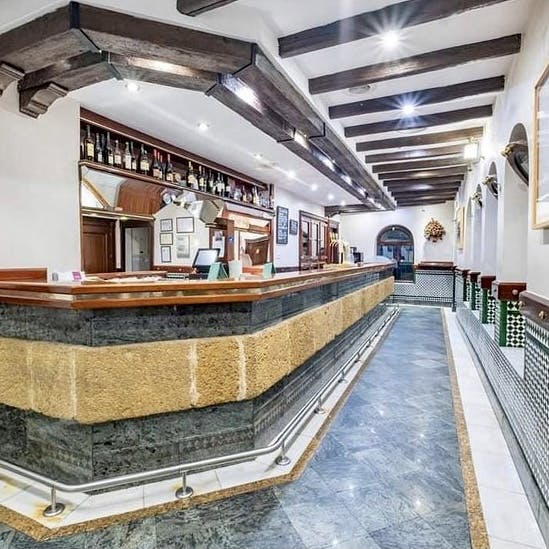 @elfarodecadiz
A standard bearer of Cádiz gastronomy, the history of five decades of illusion, product, work and flavor is written in its kitchens.
Three generations reinventing the tradition of Cádiz cuisine to delight the palate of its guests.
"Pescadito frito". Fry fish.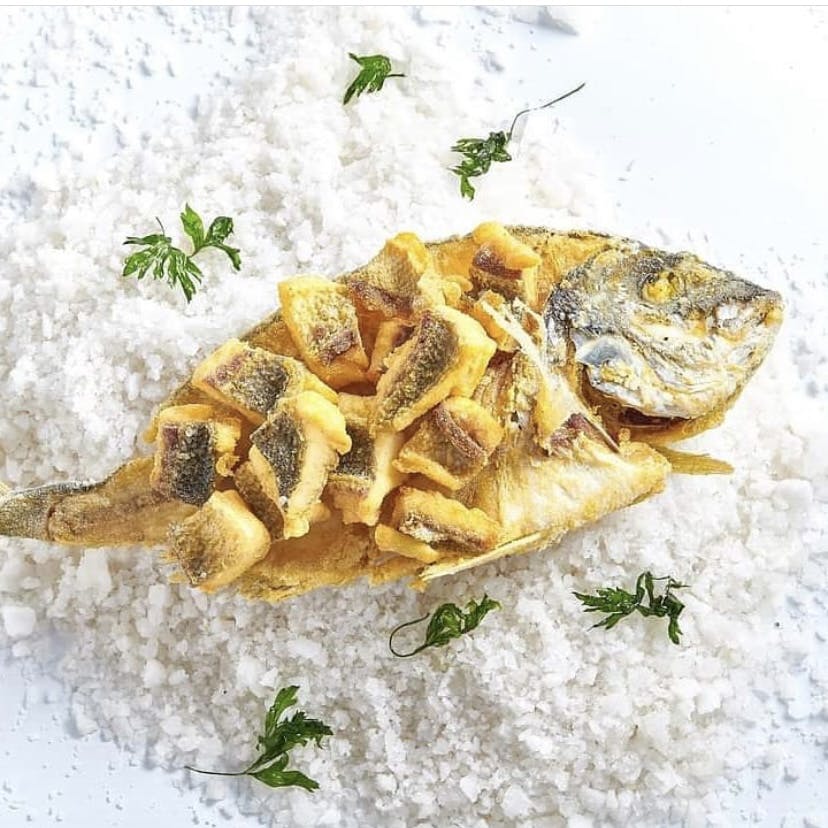 @elfarodecadiz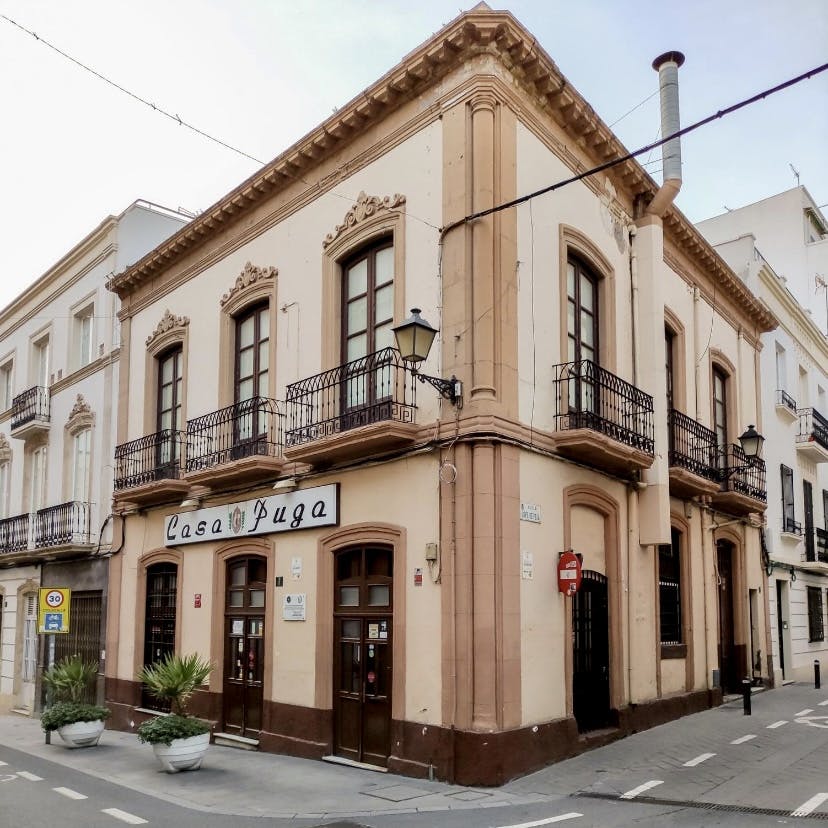 Since 1870, CASA PUGA Bar has been located within the historic center of Almería, on Jovellanos street nº 7 on the corner of Lope de Vega street. As if trapped in time in terms of its interior and exterior appearance, this typical Almeria Tapas Bar is a veteran establishment where variety, quality and culinary traditions have been passed from generation to generation until today.
"Gambas al Pil Pil". Garlic Prawns.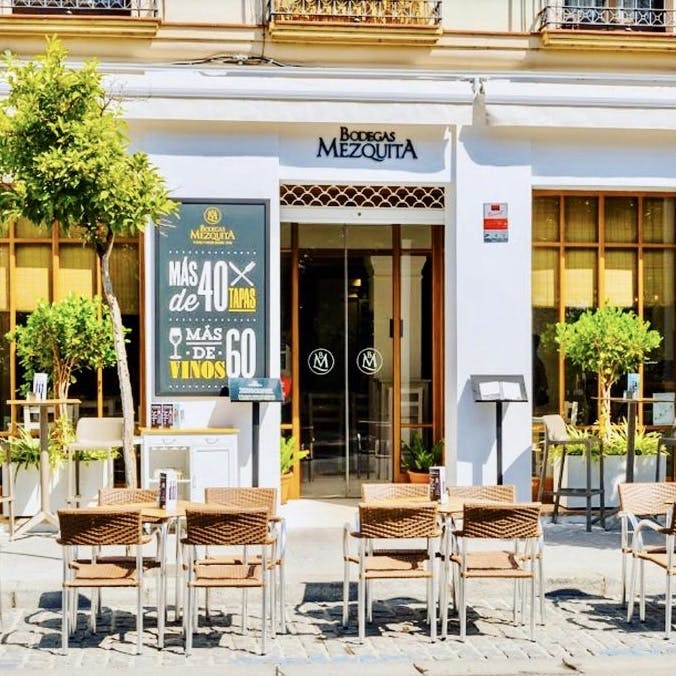 @bodegasmezquita
The dishes served at Bodegas Mezquita are proof of its love for quality gastronomy and service. They only use top-quality, local produce to make a unforgettable dining experience.
"Tortilla de Camarones". Shrimps omelette.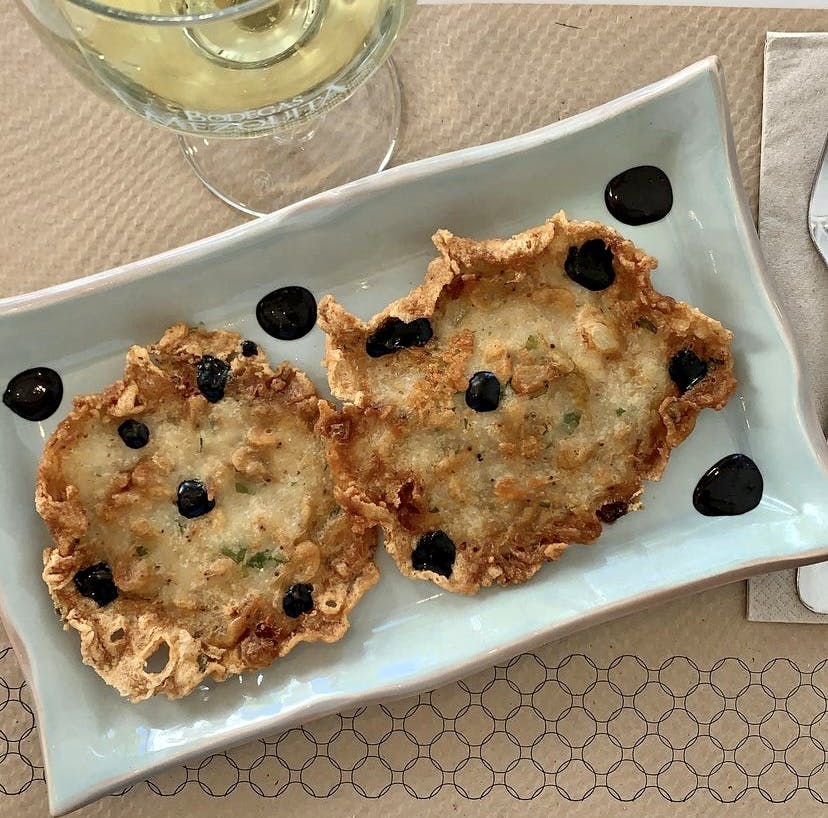 @bodegasmezquita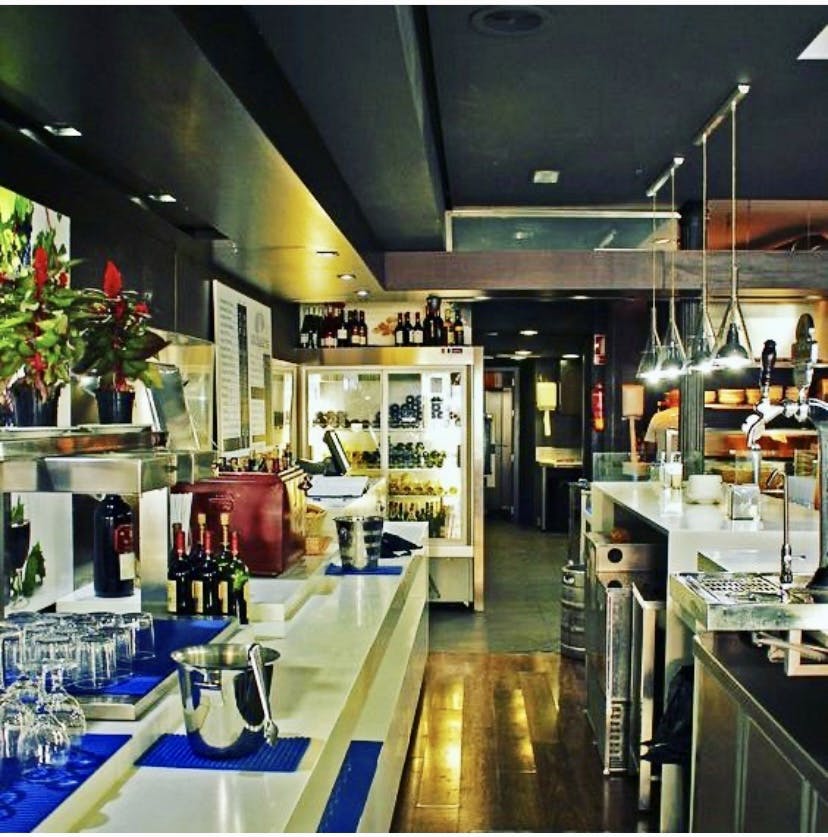 @barlosdiamantes
This beautiful and cozy bar began to serve the people of Granada in 1942, in its emblematic bar on Navas Street. Today it offers one of the best tapas options in the city. Especially if you are looking for fresh and delicious seafood.
"Gambas de Garrucha". "Garrucha" Shrimps.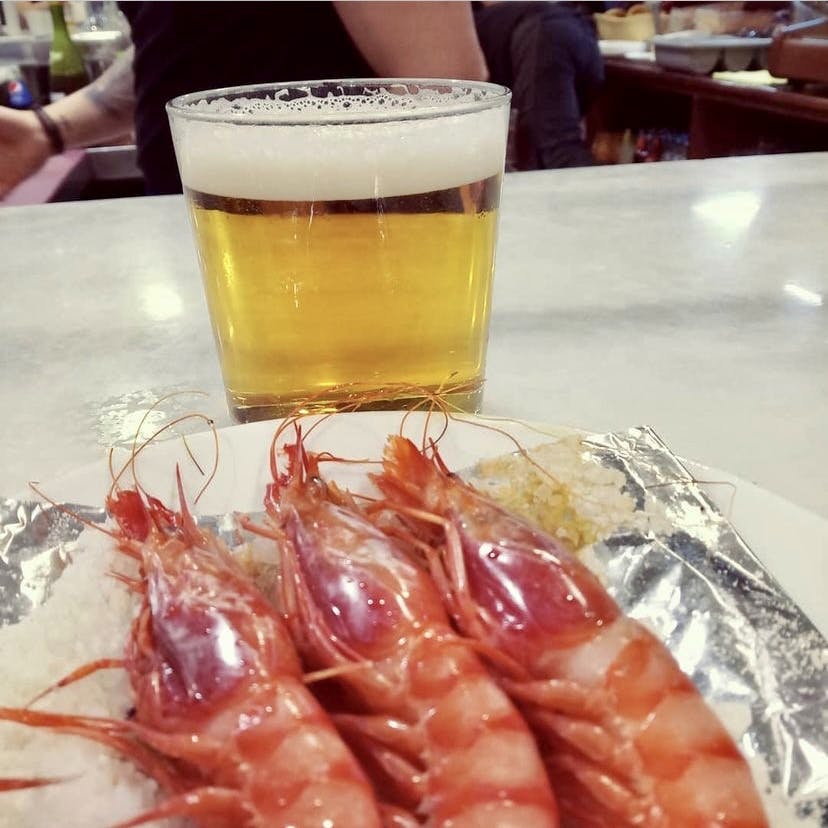 @barlosdiamantes
I hope you enjoyed this Tapas tour from Andalucia.
Have a Tasty Day!