The Benefits of having an Organic Garden
This week I have travelled to Estepona (Malaga), to visit the Organic Garden of my friends and colleagues. I wanted to know how they are doing and learn about the benefits of having an Organic Garden through their experience.
Isa, Francis, Castro and his wife, Inma, are friends for years. Last year they decided to start their own Organic Garden together, looking to have a space to meet outdoor and to enjoy seeing grow and harvest their vegetables.‍
They began their search for a land, and after several weeks of searching online, they found an association of Organic Gardens in Estepona, where they could finally develop the desired activity.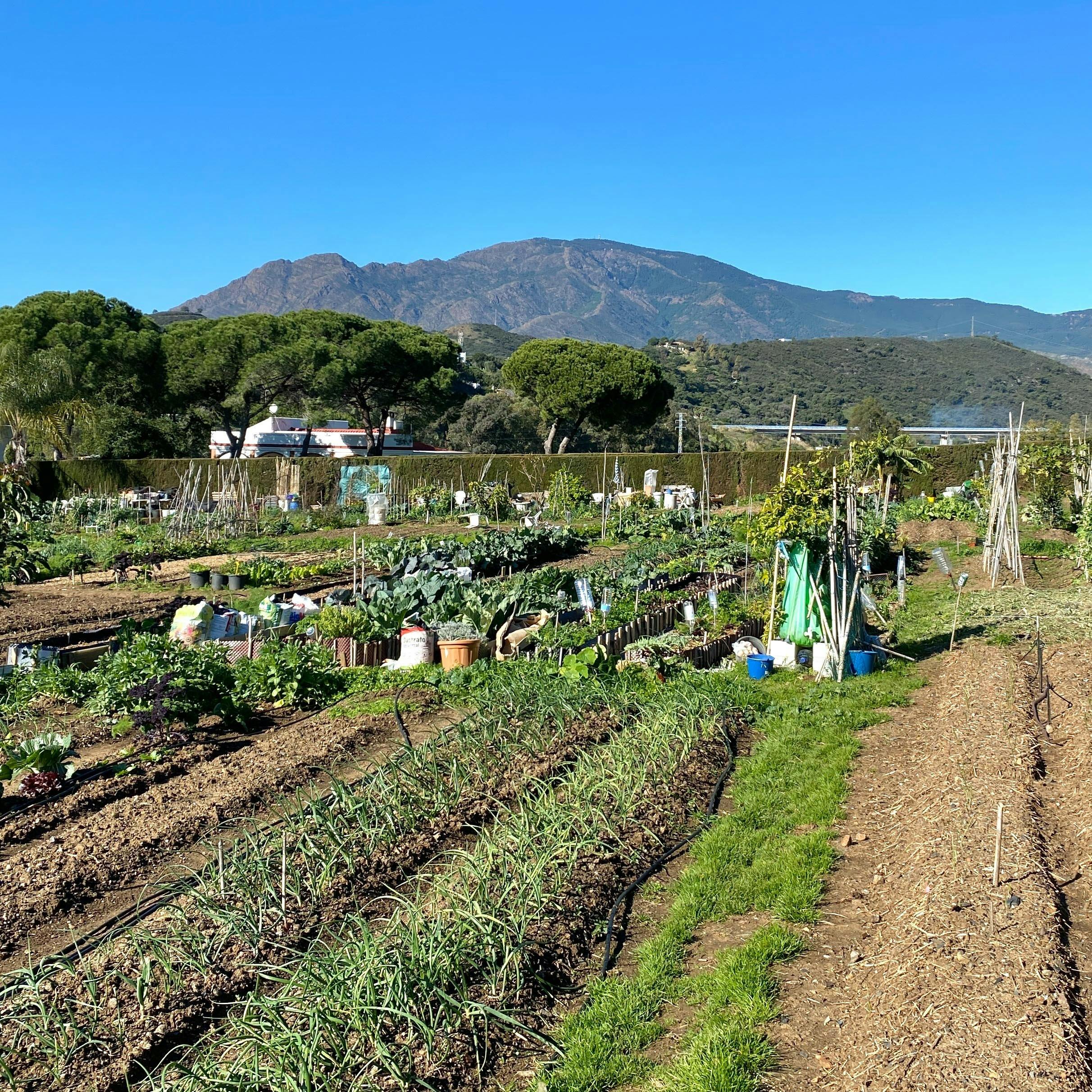 HUERTAS ECOLÓGICOS ESTEPONA
Mr Ángel, whom I was lucky to meet on my visit, was the person they contacted online. He is in charge of a complex where 60 Organics gardens of different farmers are housed. This man has spent more than ten years dedicated to the world of organic products and gardens. And he told us about the work that it has cost him to carry out this project.
"When I started with this project, nobody believed in it. Now I have a list of more than 25 people waiting for a garden to be available".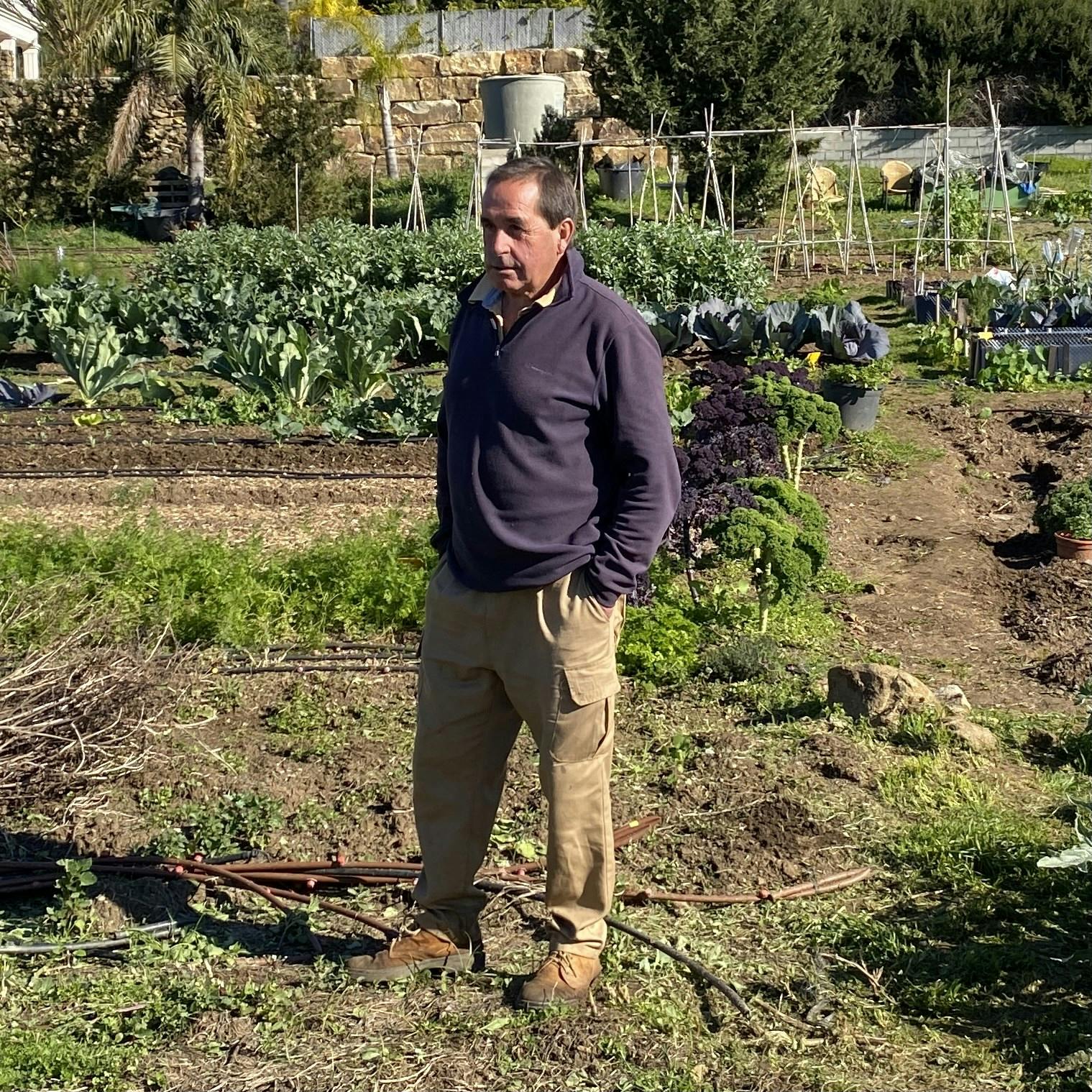 Mr. Angel
Ángel is also in charge of ensuring that all farmers comply with eco regulations, and he prepares the land and helps new farmers with little experience with his advice. For an excellent price, you can have land with all the facilities to create your eco-garden such as irrigation water, eco manure, placement of irrigation rubbers, even an area with a shared barbecue.
Thank you very much, Angel, for your sympathy.

After my encounter with Mr. Angel, Antonio Castro and I walked towards the jewel in the crown, which was my friends' garden. Unfortunately, they couldn't all be there, but Antonio Castro was a terrific host and guide.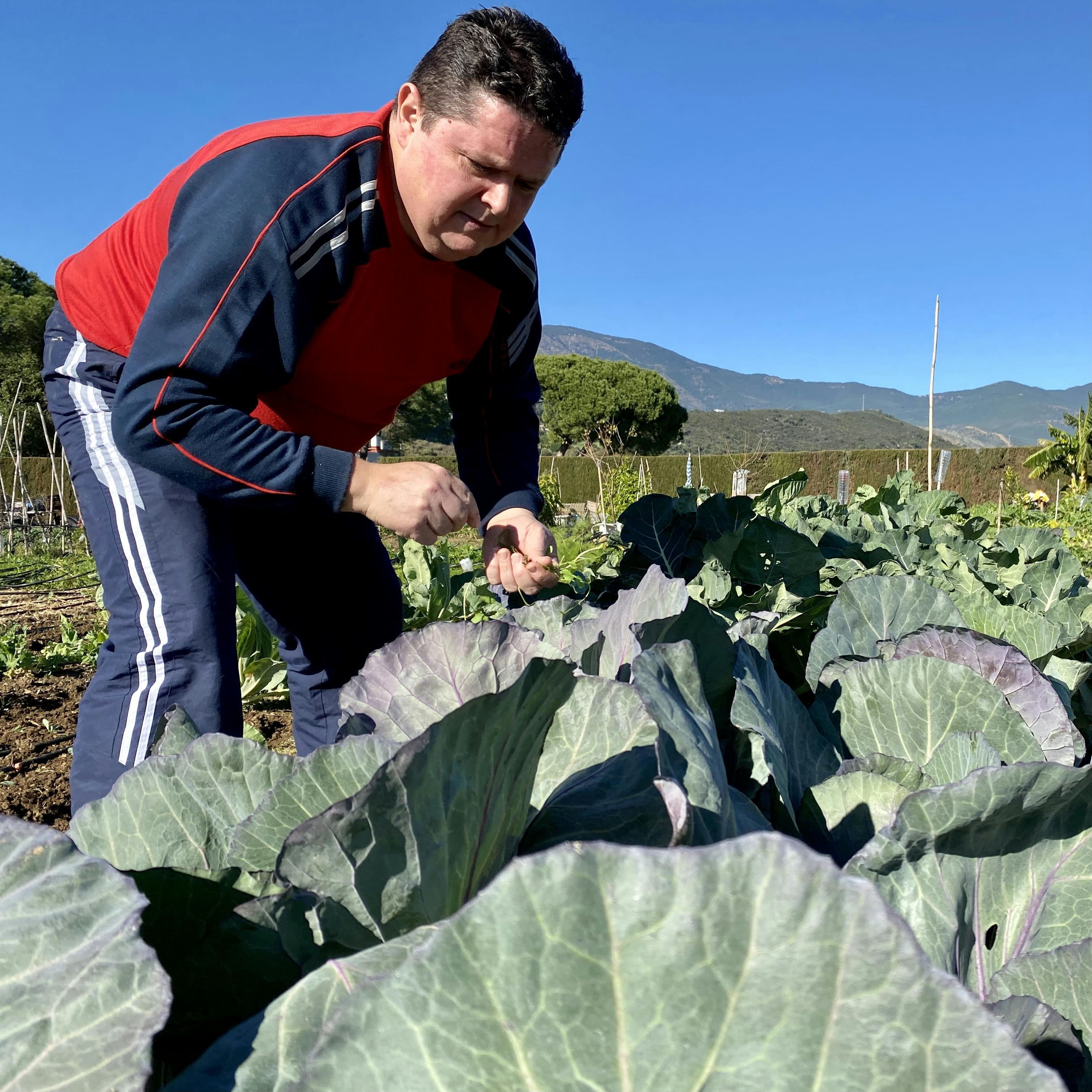 Castro checking these beautiful Red Cabbages
‍
"I have always liked the countryside, when I was a child, in my grandparents' village, where I grew up, I enjoyed running around the garden and discovering the vegetables with my grandparents".

Antonio Castro told and showed me many interesting things. Since they started the garden, Castro has acquired a lot of new knowledges. For example, he is making his own compost with eggshells, coffee grounds and more organic remains. He also showed me how they use different plants as Rosemary, Thyme, Mint, Marigolds, Scented Geraniums or Pennyroyal, to repel pests naturally.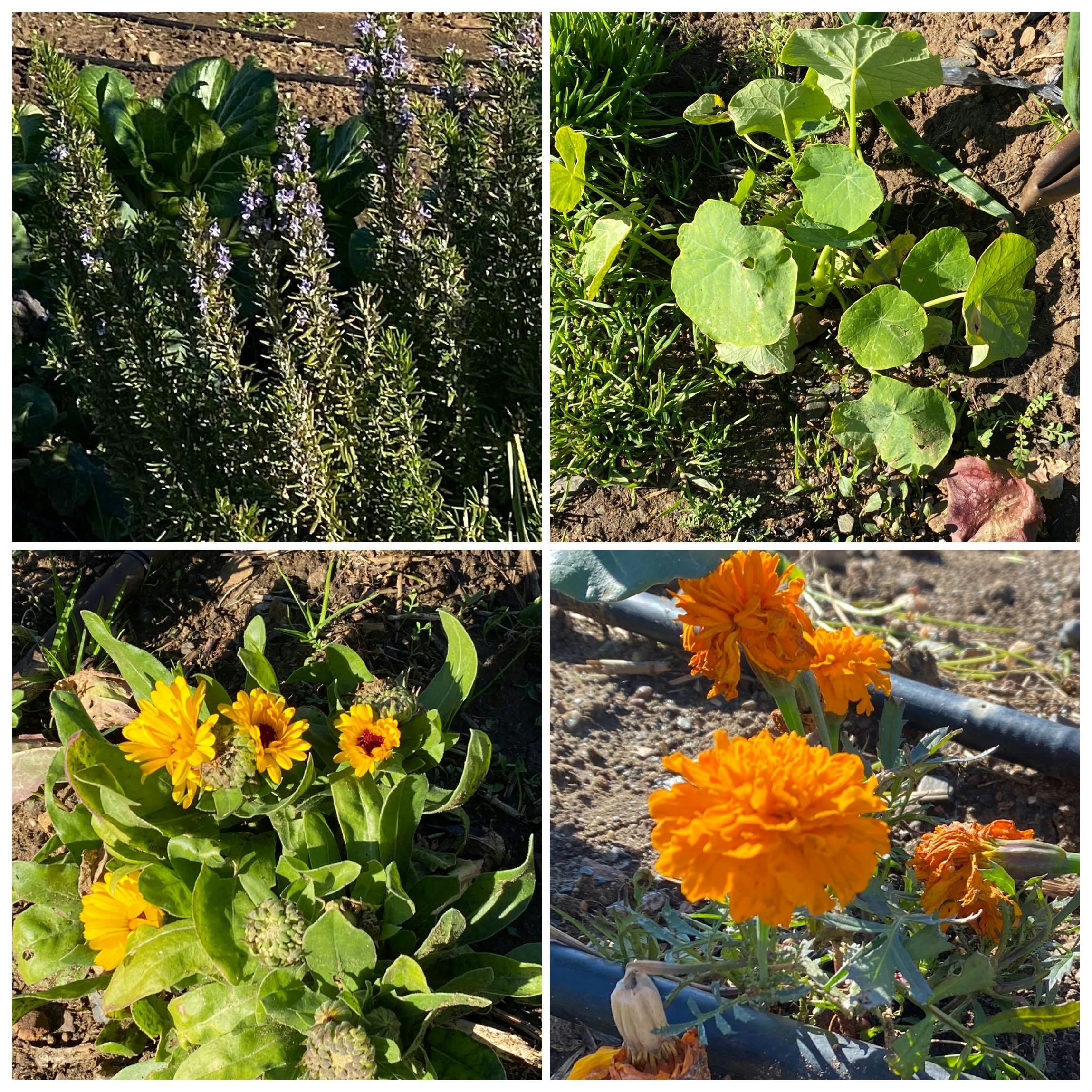 In this community almost no one sells to the public. In the end, being small gardens, farmers exchange surpluses with their neighbors in the form of barter.
"It's about having a good time with your friends and disconnecting from the crazy world we live in today. It's best therapy you can find".
With very little work, maintaining it almost daily, they get very impressive results. Also, the savings compared to the products you find in the supermarket is important.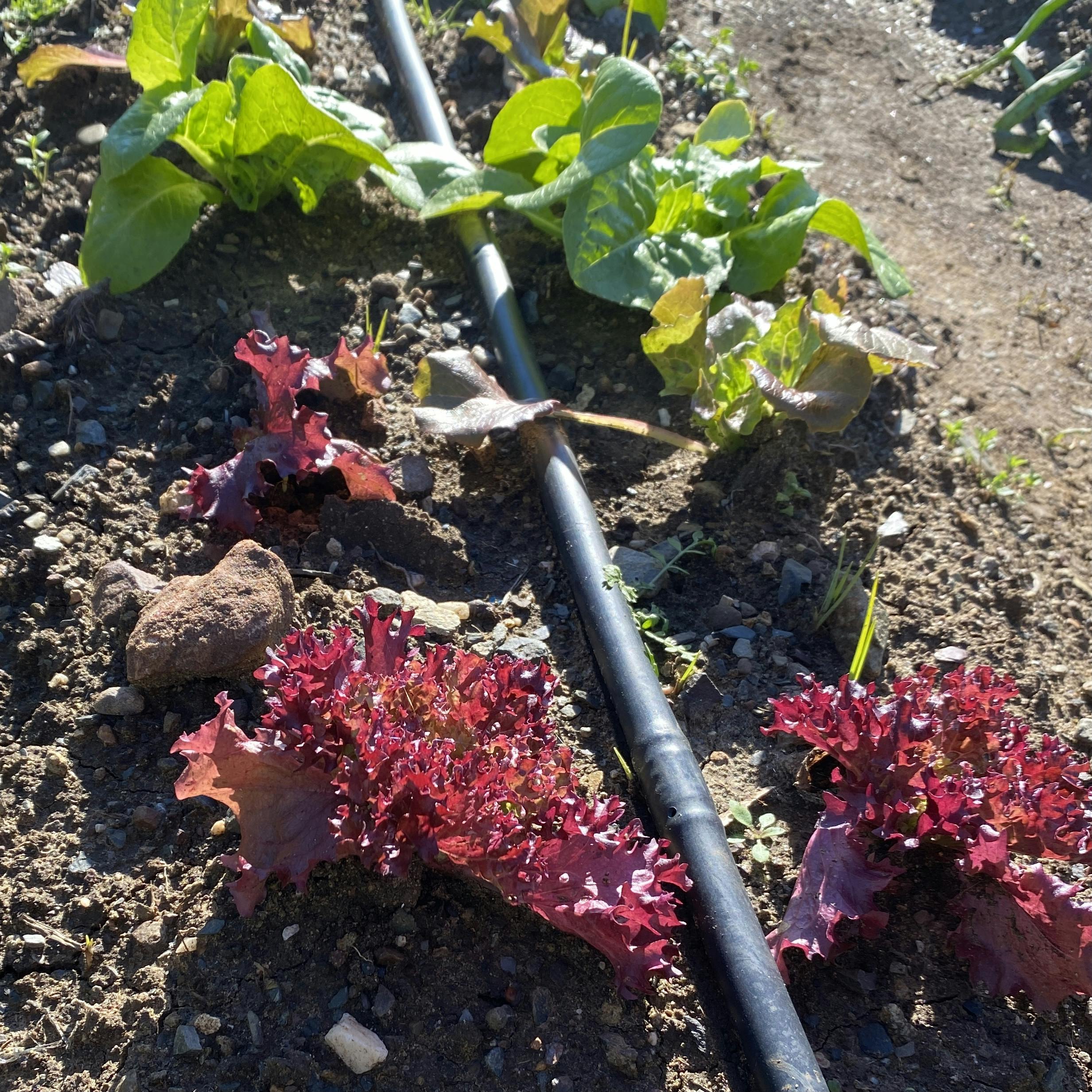 Lollo Rosso
But all work begins at Francis and Isa's house. They have seeds sprouting at home, which they bring later to the garden and with care and love of the four of them, obtain these beautiful and healthy vegetables.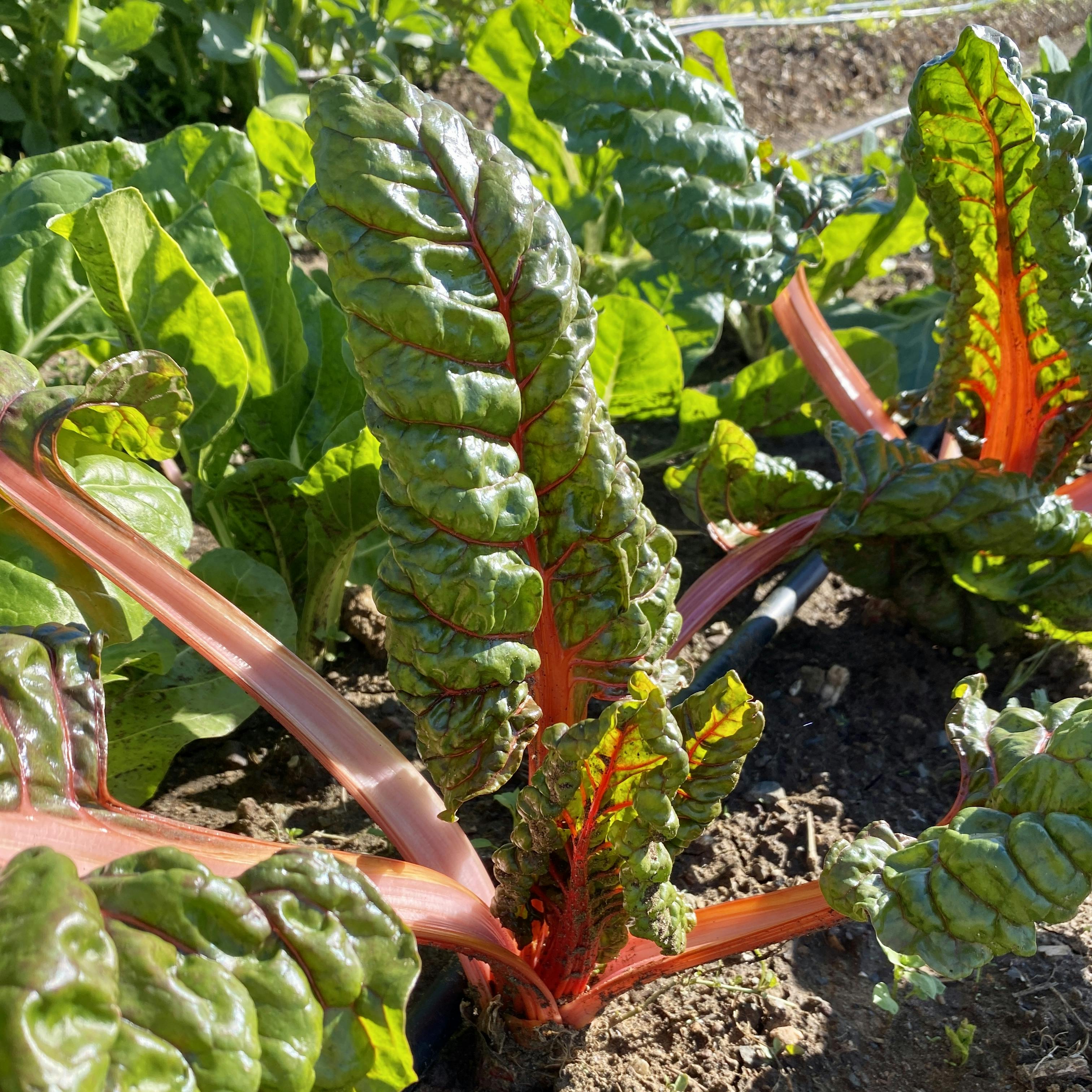 Redchard
‍I think there should be more places like this and give everyone the possibility to plant their own vegetables and have their eco-garden.

Many thanks to the four of you for opening the doors of your wonderful garden to me. And to you, Castro for this wonderful gift. This week I will cook it for sure.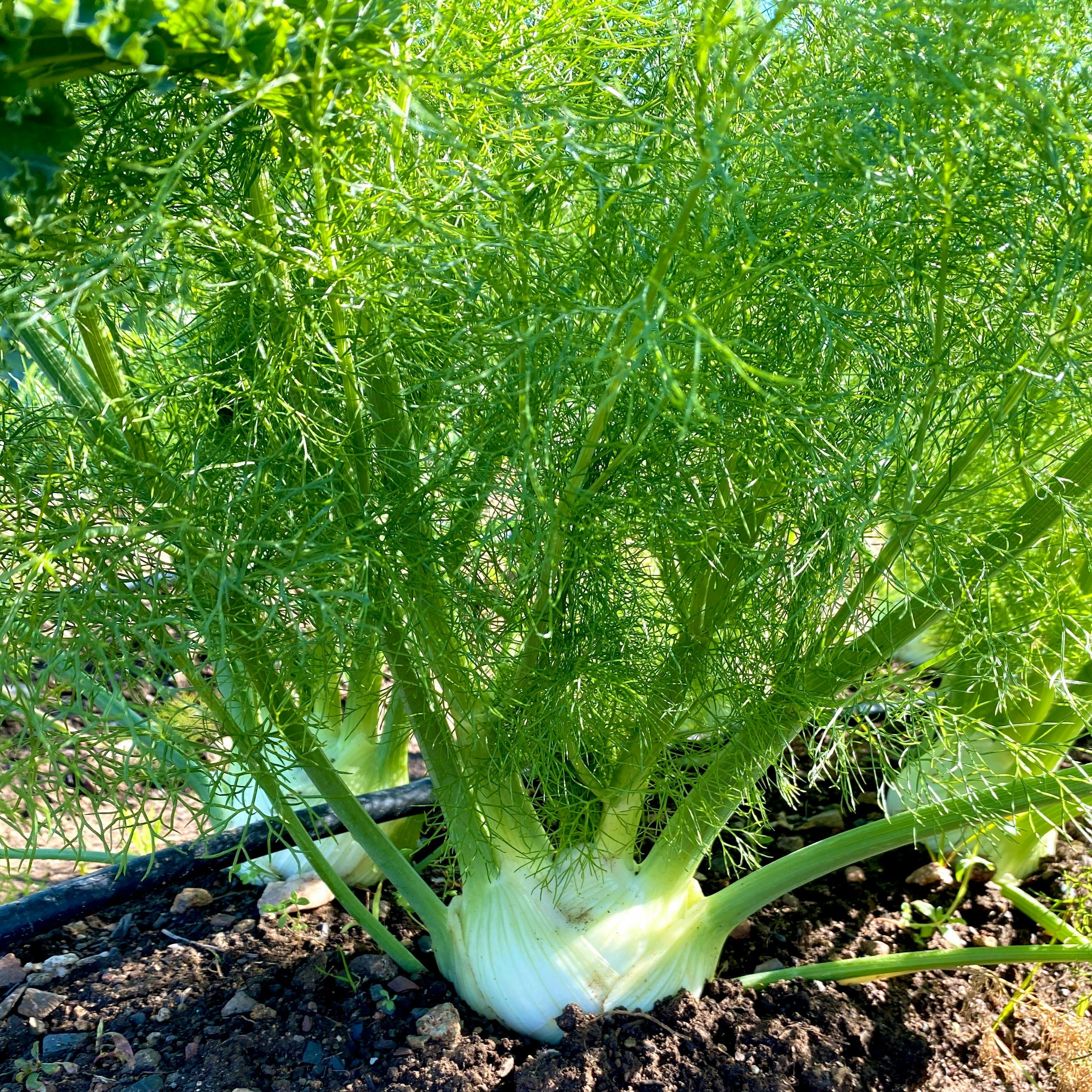 Fennel
I hope you enjoyed the post, and my day in Estepona, believe me, I did very much. And above all, maybe it will give you an idea on the benefits of having an Organic Garden.
Have a tasty day!