The 12 best Spanish Rosé Wines to try in 2021
This week I have been working once again with my friend and sommelier @bustoampudia. This time we bring you a nice proposal of the Spanish Rosé Wines.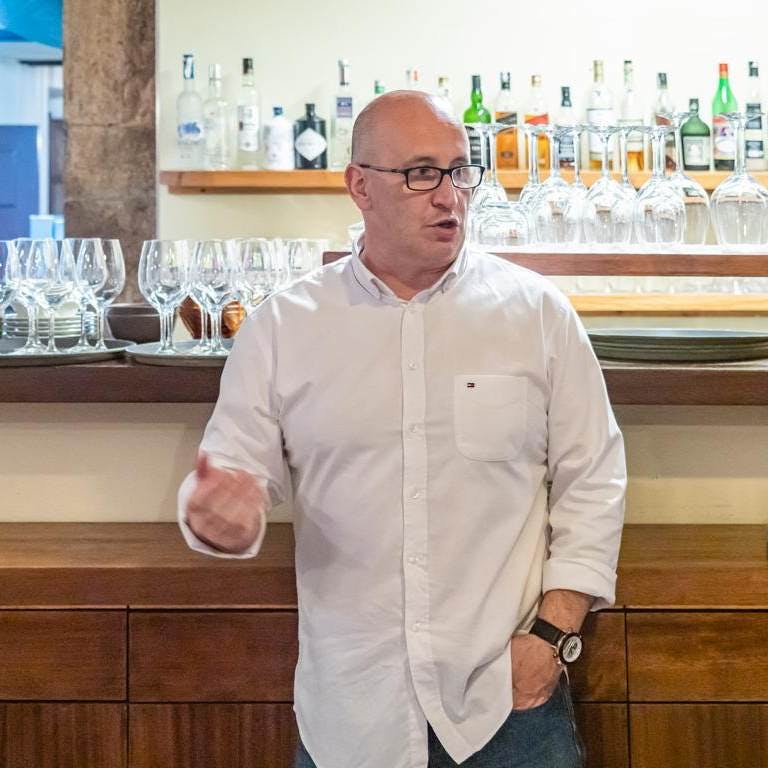 @bustoampudia
Rosé Wines are perhaps the great forgotten of our country. When we do wine tastings or pairing, we always try to make the people discover the good things created in Spain, but maybe the public does not value them enough. This is the reason before we start with our recommendation, we want to solve some common questions that people ask us when it comes to Rose Wines.

Why is Rosé Wine thought to be of poorer quality?‍
Formerly Rosé wines were the most consumed. In farmhouses, Rosé wine or Claret was very common; it was a cheap wine made with a mixture of leftover grapes or the remains of the wort of other wines made in the wineries.
Today this situation has been reversed. The wineries select the vineyard's best grapes, giving more importance and changing the belief that it already belongs to the past.
‍
The day-to-day wine in all the houses was claret, which was added siphon (Sparkling water) in many cases.
What is a claret?‍
In some areas of Spain, Claret is understood to be those wines made from a mixture of white and red grapes, as opposed to rosé as such, which is made only with red grapes. In any case, from a regulatory point of view, they are all Rosé wines.
That is why In this selection, we take a tour of the different types of elaborations, from young, fermented and even clarets.
What can you find in a Rosé Wine that you can't find in other types of wine?‍
The great surprise of rosés is that they encompass many aromas and nuances with a structure similar to some reds wines.
In the case of the Clarets; the possibility of mixing red and white grapes and the introduction of fermentation on lees and in barrels, have made them very interesting wines and perfect to drink cold in summer or hot climates.
I assure you that after tasting these wines, you will discover a world of aromas and nuances that will make you understand that rosé wines are also a jewel of Spanish gastronomy. So let's hope you will introduce yourself a little more into the wonderful world of Spanish Rose Wines after these recommendations.
WINES UP TO 10 €
Larrosa Rose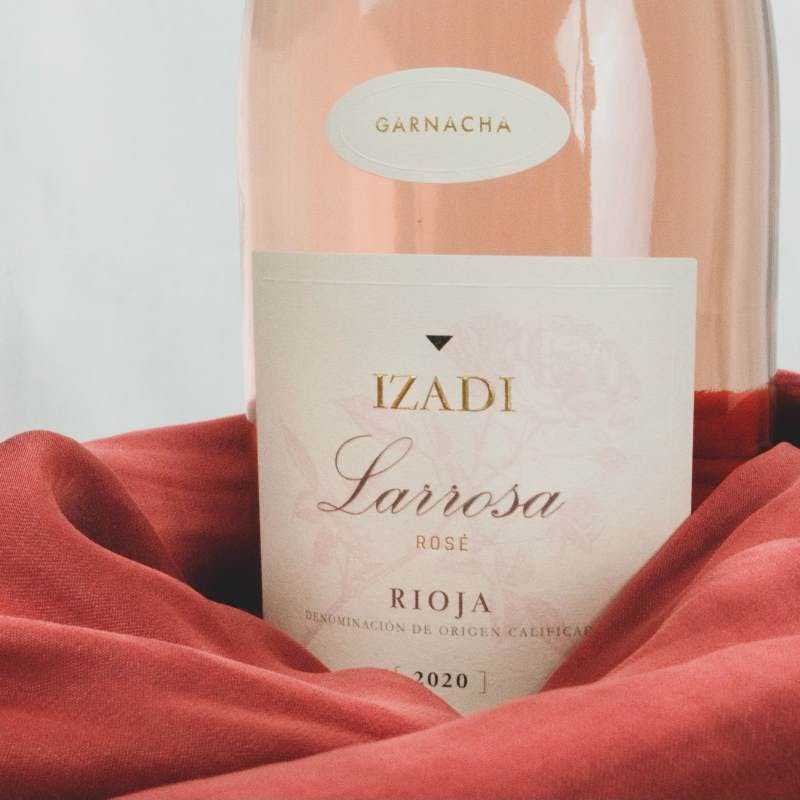 Very smooth and subtle Garnacha monovarietal. It comes from some of the highest vineyards in La Rioja. Full of freshness on the palate, this wine surprises with its great value for money.
La Vie en Rose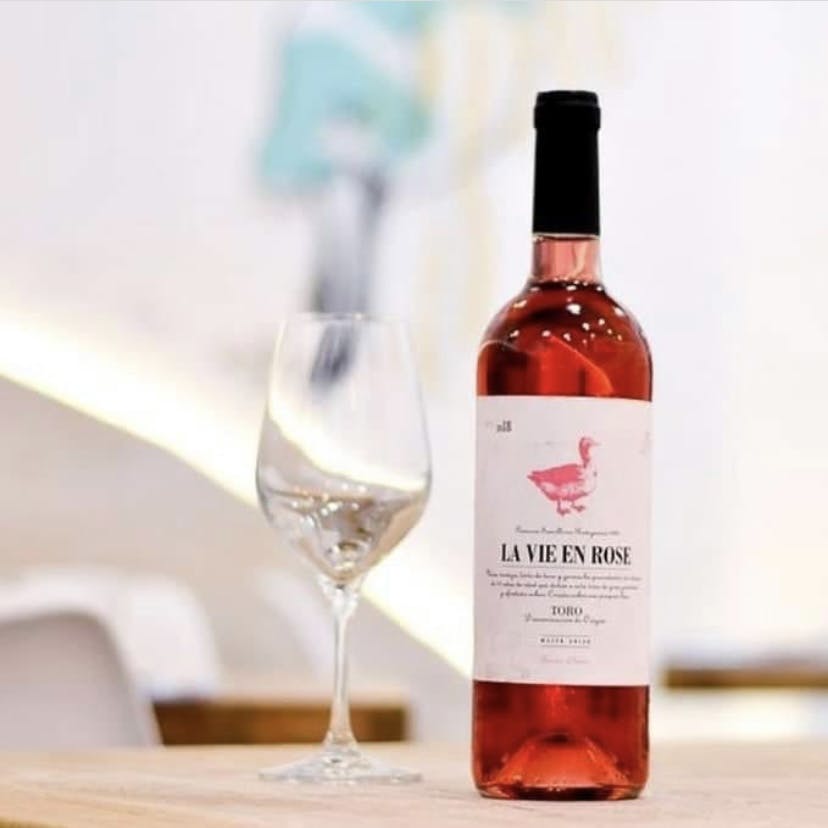 Maite Geijo surprises us with this rosé from Toro. The three grape varieties of this wine, the "Tinta de Toro" grape, gives it packaging, the "Garnacha" that makes it delicate and sweet and a small percentage of white "Verdejo" that gives it a touch of magic and acidity, make this wine very expressive and round.
Naranjas Azules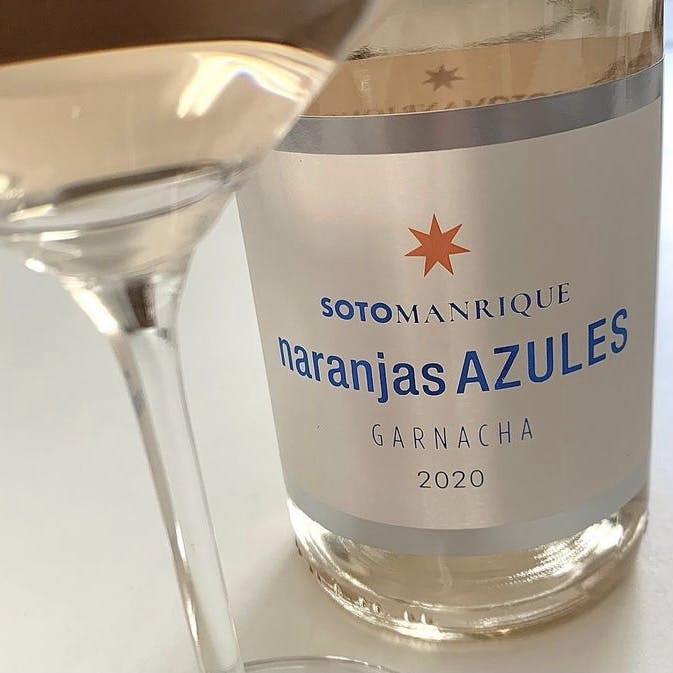 It is a very sophisticated, modern, and original wine since it achieves many herbaceous and balsamic aromas from this "Garnacha Sacra" grape that gives it freshness and length.
Chivite las Fincas Rosado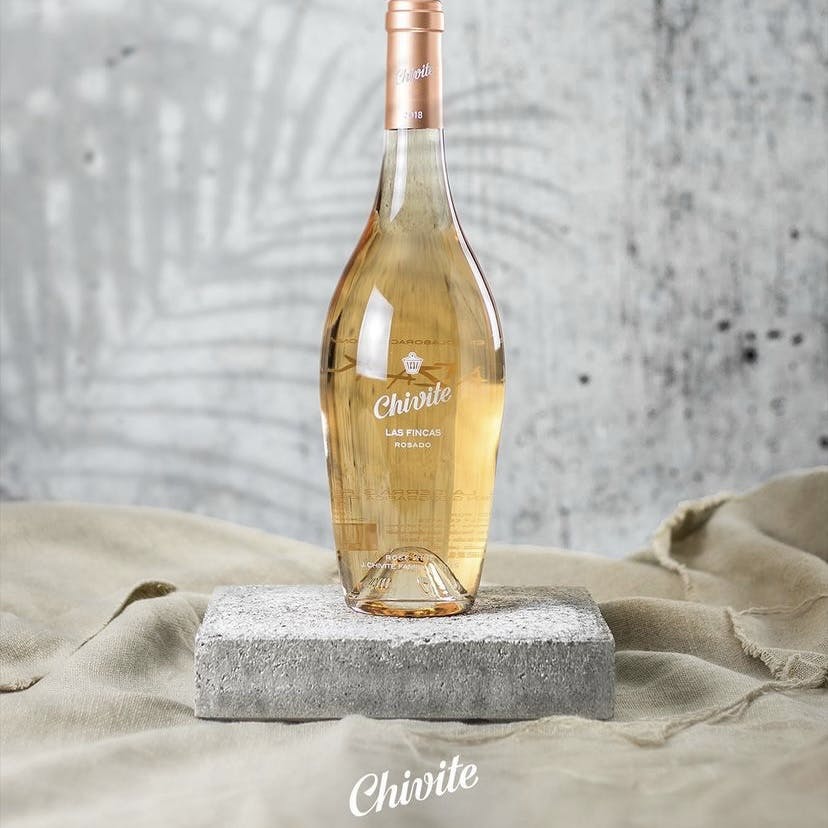 This unique Rosé of excellent "Garnacha" grape is born from this outstanding winery. Aged on its lees and fermented for 10 months in French oak barrels. This gives the wine a structure and smoothness that is out of the ordinary. Fantastic colour and appearance.
WINES BETWEEN 11 TO 20 €

El Capricho val Paixariñas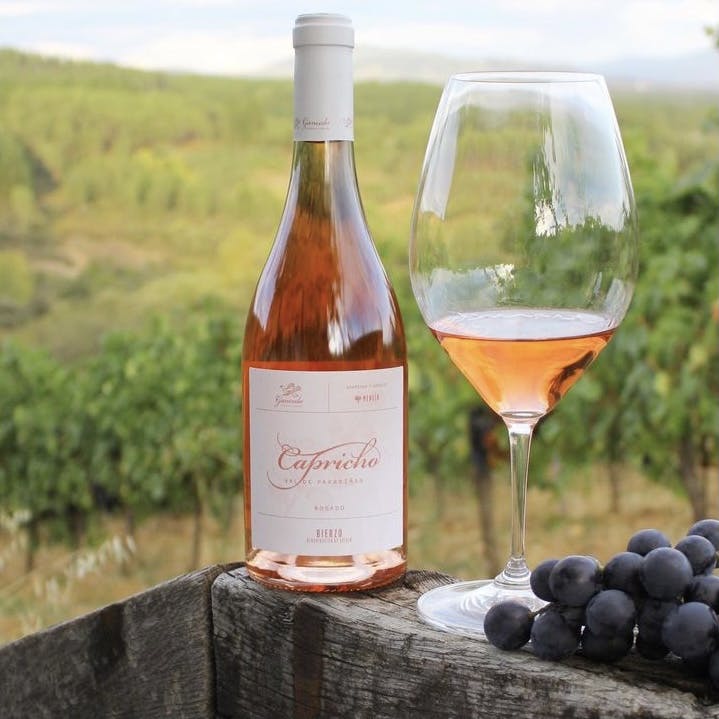 "Mencia" grape from vineyards over 30 years old with an altitude of 700m. These conditions give the wine a very unique complexity. Aged for 3 months on its lees, they make it round in the mouth and full of aromas. Excellent quality price.
Lara O Clarete Crianza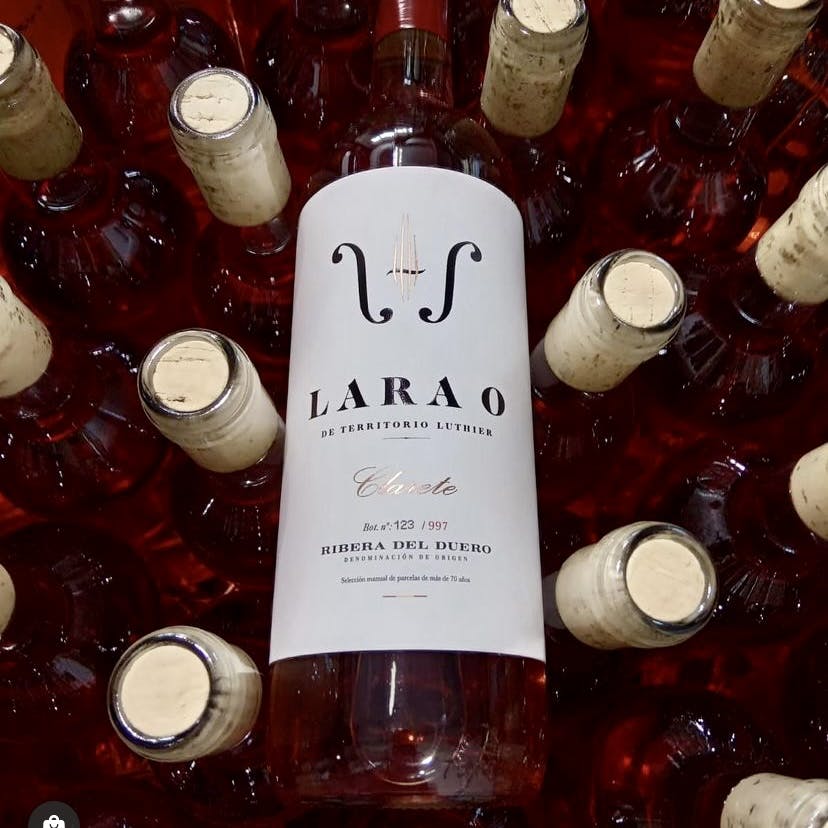 Excellent claret that is not rosé, combining the red from the "Tempranillo" and the white from the "Albillo" grapes, and aged for 6 months in oak barrels. Limited edition of almost 1000 numbered bottles with an extraordinary character will not leave you indifferent.
The Lomba Finca Lalinde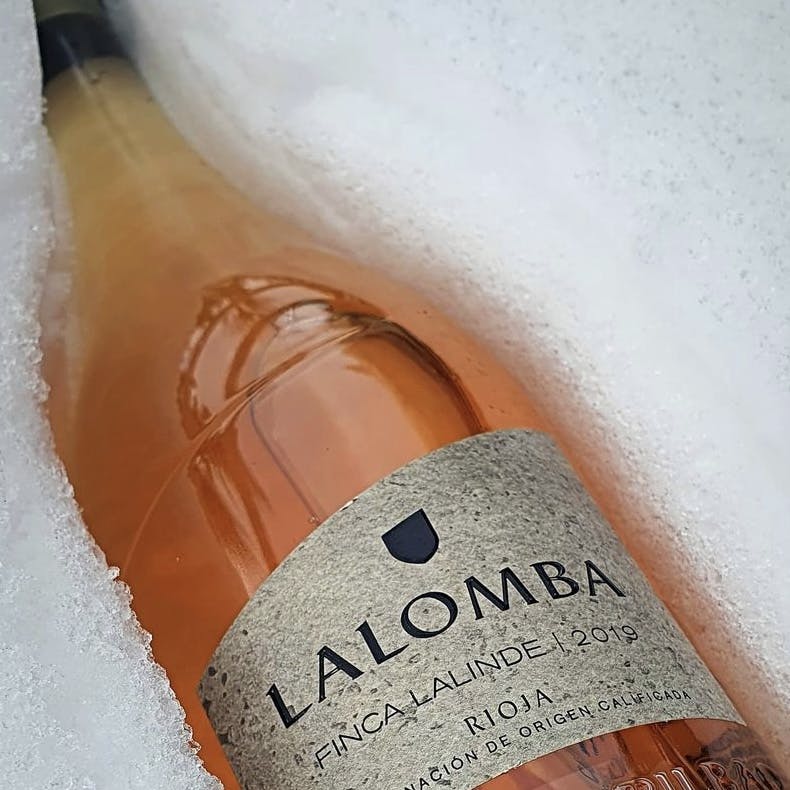 This is the most gourmet project by Ramón Bilbao, both in presentations and in preparation. It seems incredible that behind such a light layer, so many flavours are hidden.
F Schatz Rosado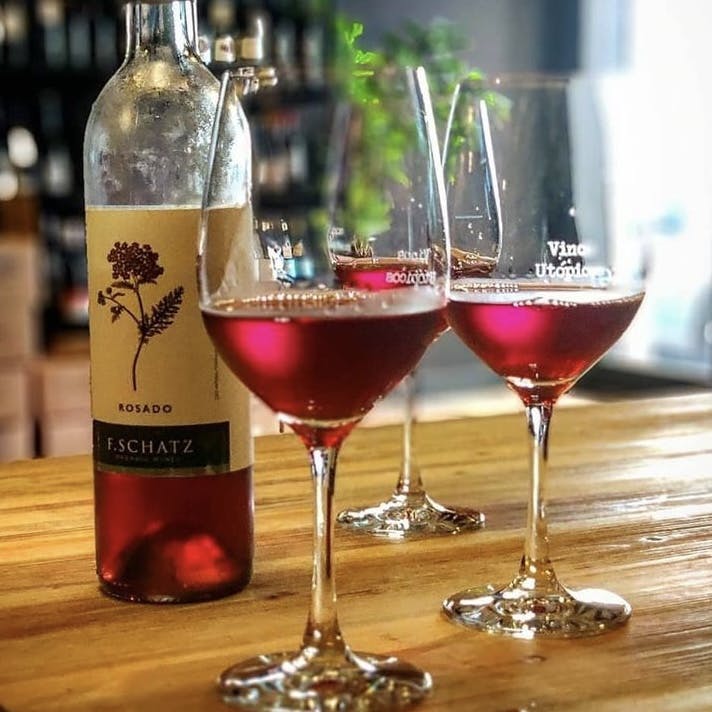 Our friend Federico, the great German / Andalusian of the world of wine, manages the art of combining the recovery  Black Muscat, in the Sierra de Málaga, with very subtle ageing of 5 months in barrels with batonage. That gives it a magical and memorable character that will make you rethink the world of rosés.
WINES ABOVE 19 €
Impromtu Rosé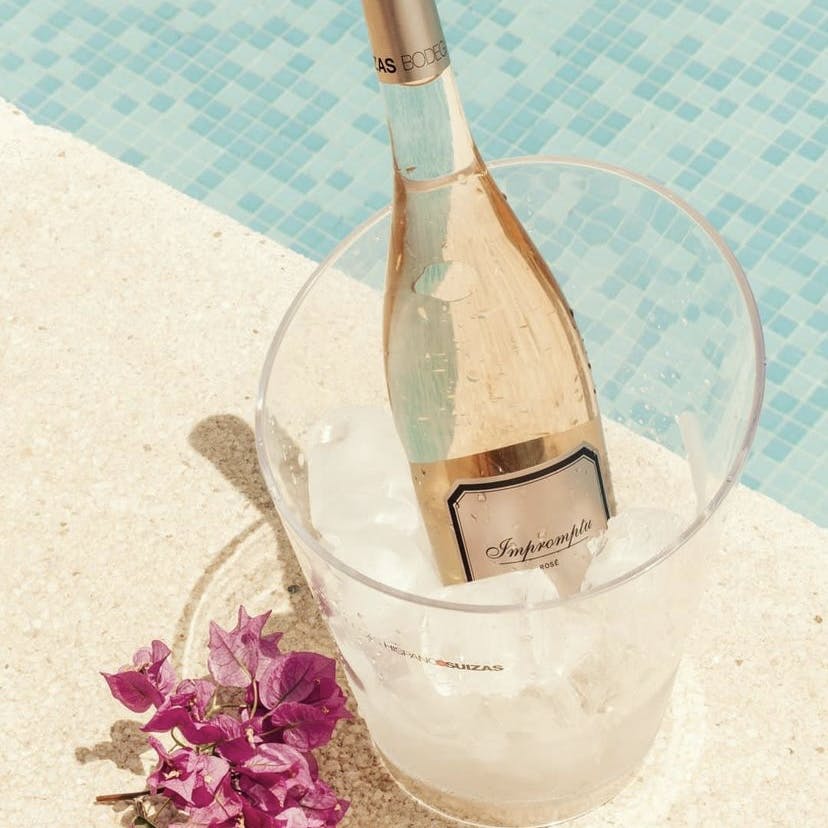 Pinot noir (one of the most subtle red grapes in the world) works like no one else in this tremendous Valencian winery. Complexity in this Rosé with a red soul. It can even be stored since it's aging on lees, and its fermentation in barrels gives it a lot of body and structure.
Habla Rita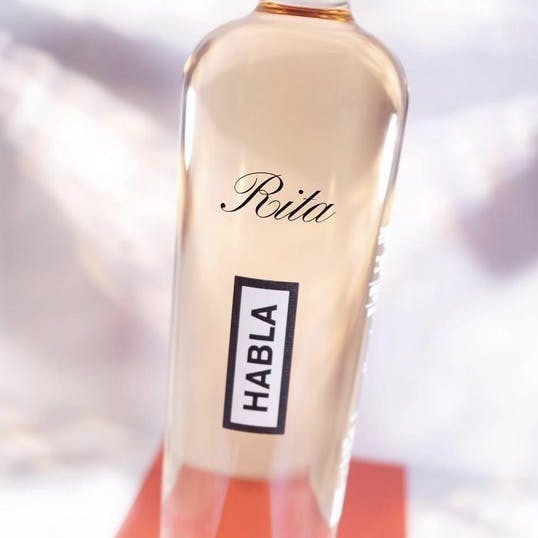 At first glance, it may seem like a Cote de Provence, there is the good work of Juan and his team to get the most out of this blend of Garnacha and Syrah from Extremadura.
Marques de Murrieta Primer Rosé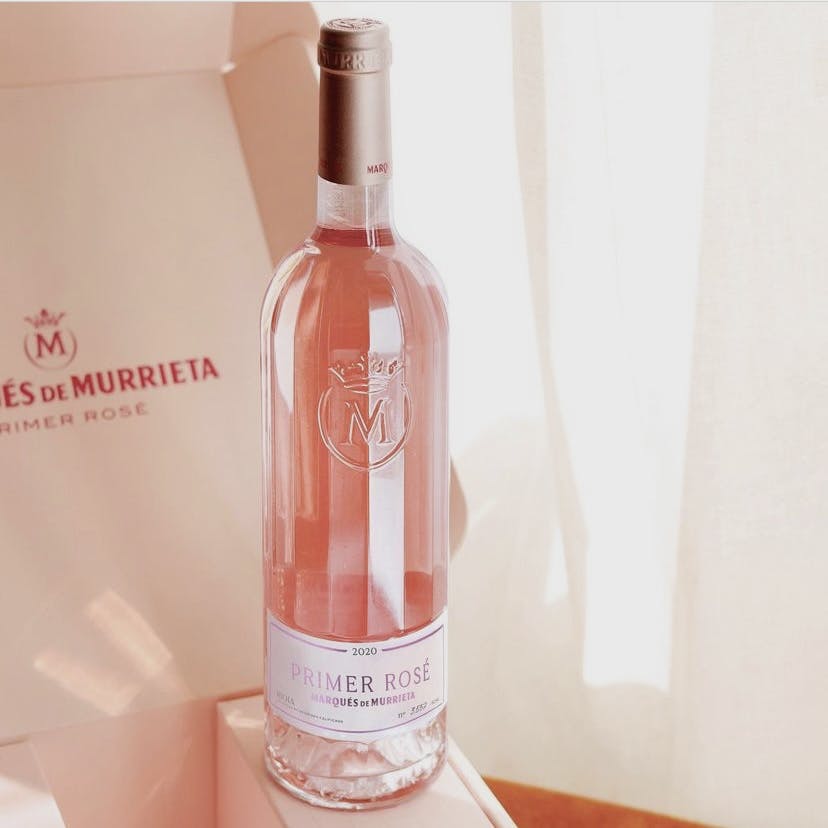 From one of the best wineries in the world, we choose its newest and perhaps most elegant wine, with a very French perfume-style presentation. This 100% Mazuelo wine shows us that only something of this calibre can come out when wisdom and hard work are combined with desire and enthusiasm.
Le Rosé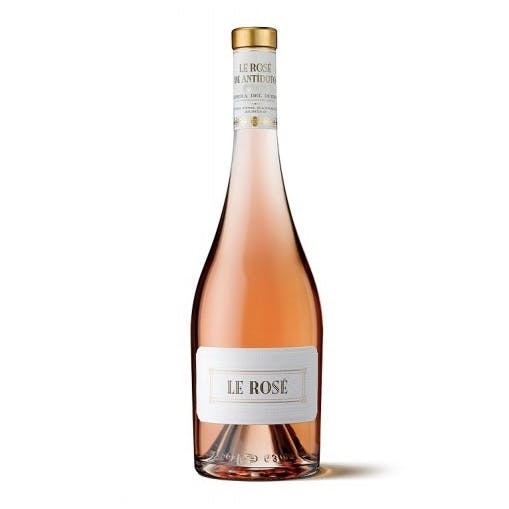 Bertrand Sourdais transfers to this wine the subtle elaboration of pressing the champagne to obtain only the best must in the flower of fine red and white "Albillo" grapes from pre-phylloxera vineyards. Fermented in 500-litre barrels, it achieves the maximum expression of Spanish Rose Wine.
We say bye with this phrase from Napoleon:
Nothing makes the future look so rosy as to contemplate it through a glass of wine.
Have a Tasty Week!