Red Shrimp or "Carabinero". Discover the flavours of the Spanish Sea.
Today I bring you a recipe where the main ingredient is the true protagonist. I chose a variety of shrimp typical from the south of the Spanish Coast, and I accompanied it with Hake and mashed potato with a lime aroma. But before the preparation, I will tell you a little more about one of the kings of the fishmonger.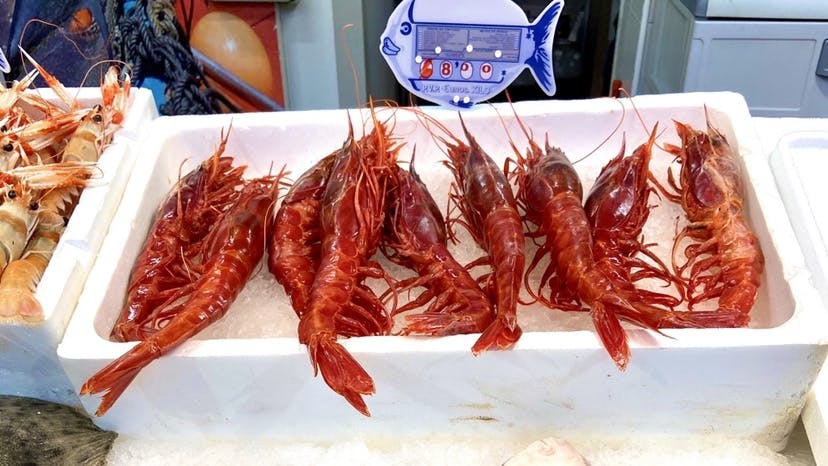 This wonderful crustacean is highly appreciated for its flavour and texture, its shape is very similar to that of prawns, but these can reach up to 30 centimetres, and it has a beautiful dark red colour. This jewel of Spanish gastronomy inhabits the sandy bottoms of temperate waters, supports cold ocean waters, and is found in the Mediterranean Sea and the Eastern Atlantic Ocean. This variety of prawn is very tasty, and Its head hides even more essence of its richness; it is usually used to enrich sauces, seafood stews, etc.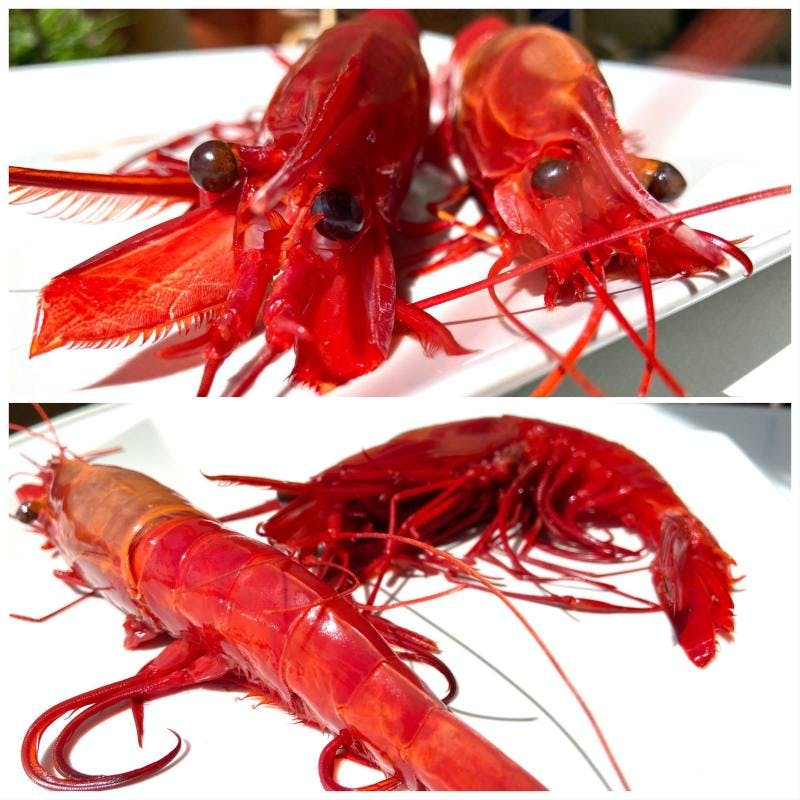 Pan-fried Red Shrimp "Carabinero" Hake and lime aroma mashed potato Recipe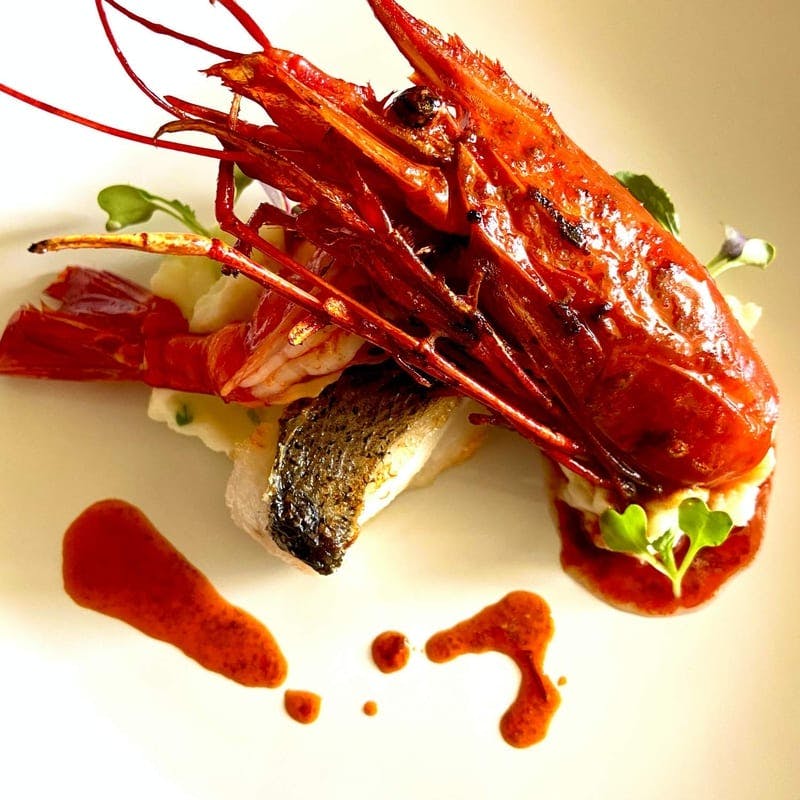 Ingredients (Serves 2)
2 Red Prawn "Carabinero"
300 g of Hake
For the sauce.
Butter 1 tsp.
The coral of the red prawn.
White wine 25 ml
For the mashed potatoes
Potatoes 300g.
Lime zest.
Butter 50 g.
Cream 50 ml.
Salt.
 Pepper.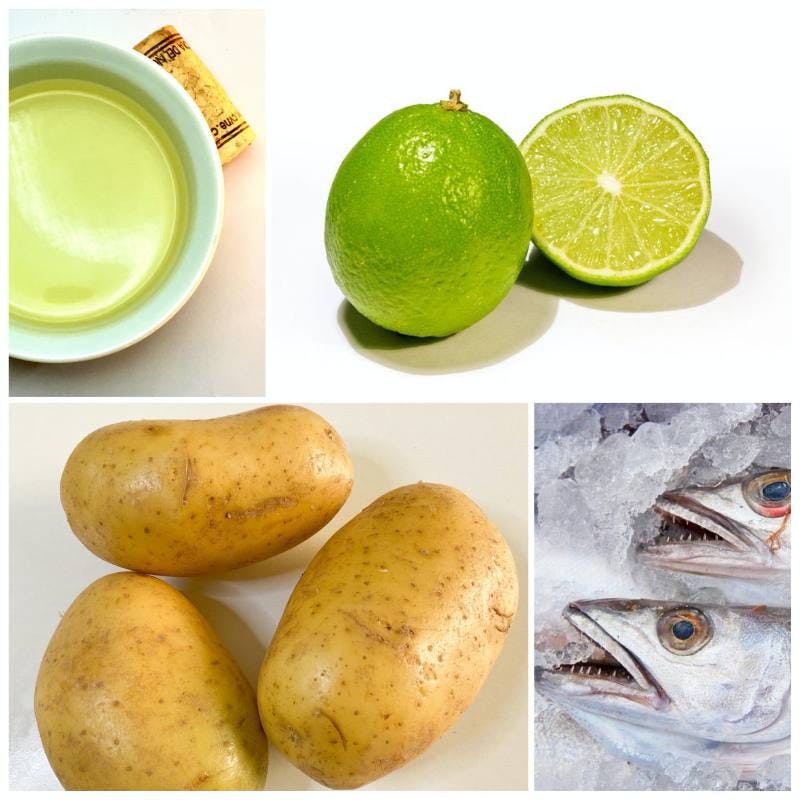 Preparation
Peel the carabinero and take the head off to be able to cook them at different times.
Do a little cut in the top part of the body to remove the intestine and the coral.
Keep the coral for the sauce and put it in the bin of the intestine; it can have some ground of sand.
Preserve it to cook a la minute later on.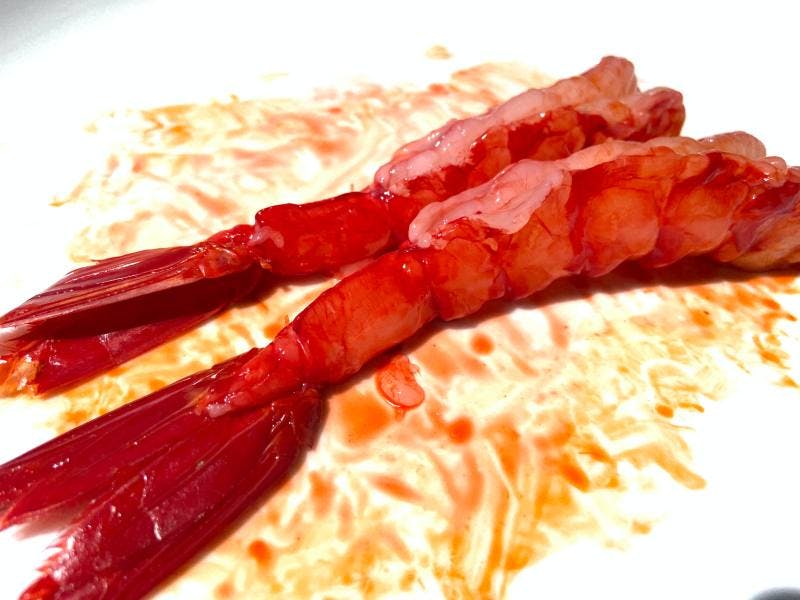 For the mashed potatoes
‍‍Peel and boil the potatoes for 20 minutes approx.
Drain, and mash the potato.
Add butter, cream, olive oil, salt, pepper and the zest of lime.
Mix it very well on the heat until it gets the texture needed.
Now it's time to cook the seafood.
Sear the hake on a pan over high heat only for the skin part for 2 minutes.
Then five more minutes in the oven at 180 degrees, and it will be a perfect cook.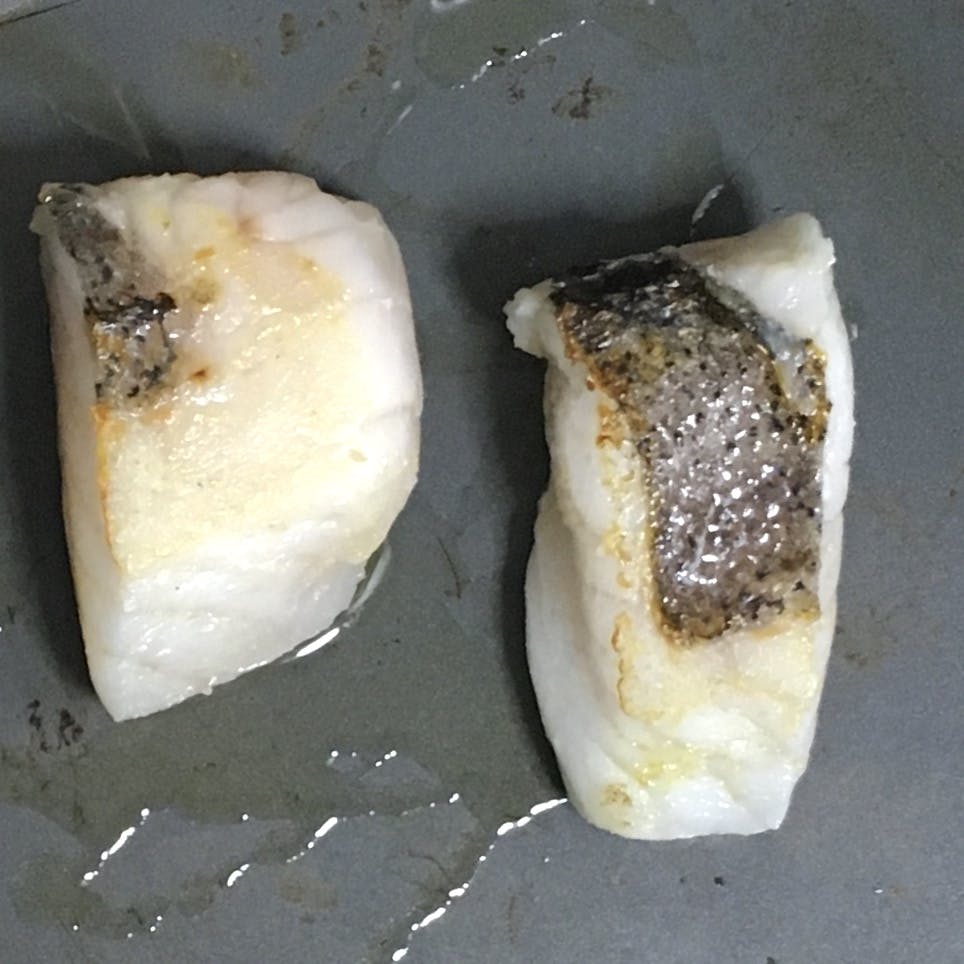 Cook the carabinero in the same pan on each side on high heat for a minute.
The head of it, you must cook longer to make it very Crispy.
After the seafood is cooked, add a teaspoon of butter and white wine to deglaze the pan to obtain a red sauce with plenty of sea flavour.
Add the preserved coral and emulsion it with the rest of the sauce.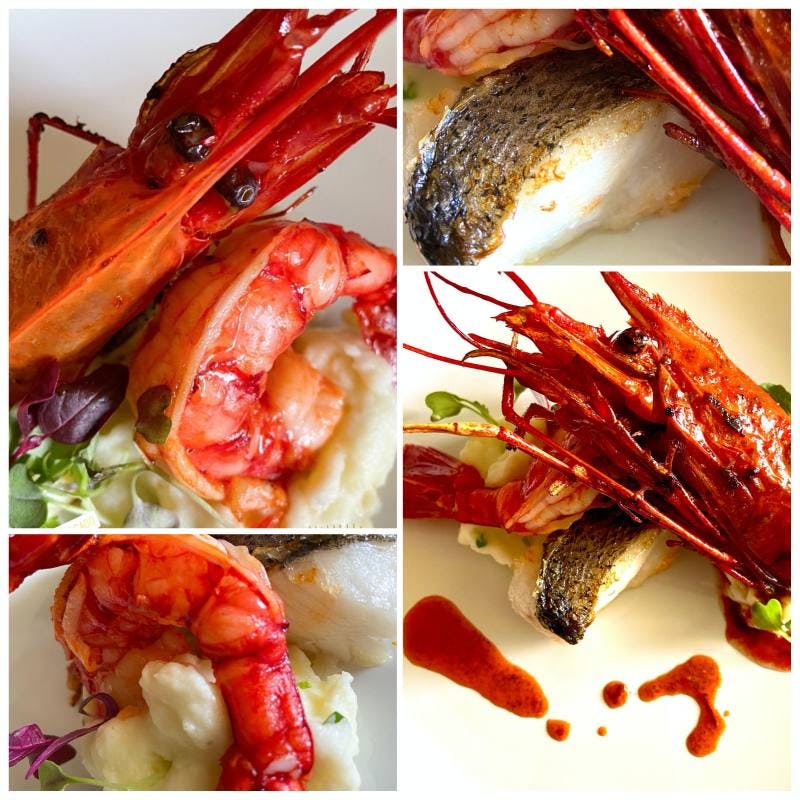 Plating time.
‍‍Put a spoonful of mashed potato as a bed for the seafood.
Place the fish and the red prawn on the top.
Add some baby herbs and finish with the sauce.
Well, I guess you gonna enjoy cooking and eating this wonderful sea product. Get ready and surprise your family with this colourful Spanish recipe.
Have a Tasty Day!