Red Cabbage and Pecan salad
Colorful wintery salad ideal if you have any vegetarian or vegan at your table. You can use it as a side for your main course, or add some cheese ( goats cheese will be a perfect match) to the salad and you will have a lovely starter.
Ingredients
Red cabbage julienne 300 g.
Carrots julienne 100 g.
Grapefruit wedges 20 u.
Pomegranate 1 u.
Chives.
Pecan nuts 200 g.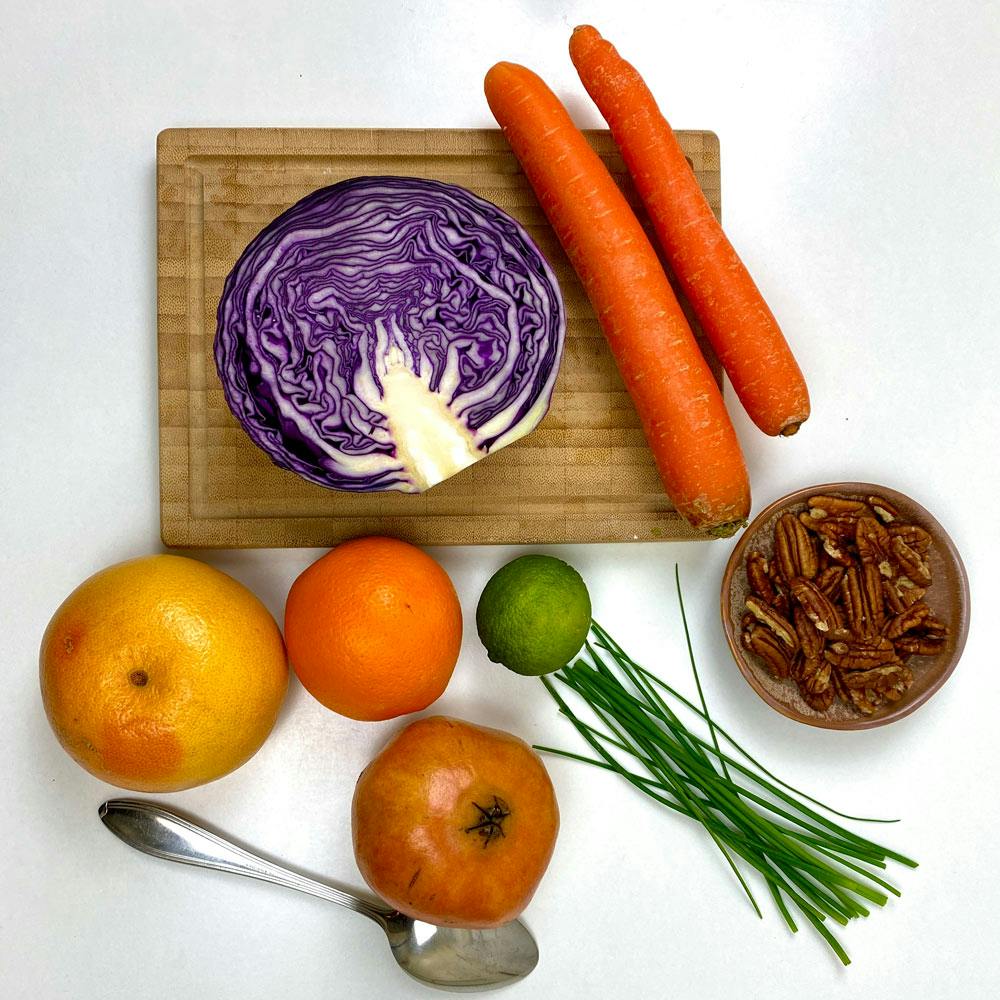 For the vinaigrette:
Lemon or Lime juice.
Olive oil.
Grapefruit juice.
Salt.
Black pepper.
Honey.

‍
Preparation
Mix all the ingredients in a big bowl.
Add salt, olive oil, and lime juice. Leave to marinate for about 20 min to soften the red cabbage and carrot julienne.
Plate the salad in a bowl, decorate it with some pecan nuts, the grapefruit wedges, the pomegranate grains and chop chives.
Serve the vinaigrette on the side, dress to your liking and enjoy !