7 Original Cookbooks you should have in your kitchen
This week I bring you a selection of art pieces in the form of cookbooks. These books are a wonder; their designs and illustrations are very creative and beautiful. Still, they are also a complete source of knowledge as they contain many techniques and culinary science. A gastronomic trip where you will discover flavours from Spain and many other cultures around the globe.
Having all these books in my kitchen has made me grow as a chef. And it inspired me a lot in my culinary world.

Today, I want to share this small selection of my favourite cookbooks.
"A day at elbully " by Albert Adriá, Ferran Adriá and Juli Soler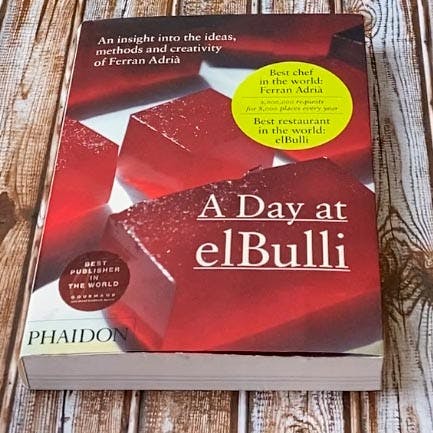 Aimed at food enthusiasts as well as industry professionals, the book documents all the activities and processes that make up just one day of service with stunning colour photography of the kitchens, staff, creative workshop, dishes, the restaurant itself and its striking surroundings near the town of Roses, north east of Barcelona.
The menu is fully explained with detailed and technical recipes that reveal the full extent of the chefs' artistry. Innovative text inserts open the lid on the history of elBulli and Ferran Adria, the creative methods, the secret workshops, the technical processes behind the creation of a dish, the network of sensations and interactions that take place between a restaurant and its guests and the sensory experiences of eating, as well as the formidable reservations procedure and the structure of a meal into four theatrical 'acts'.
"The food of Spain" by Claudia Roden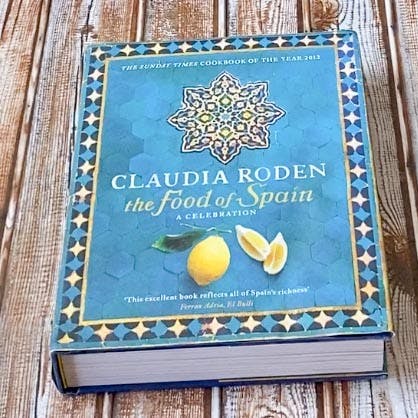 After spending five years researching and writing about the food of Spain, Claudia Roden has produced this definitive, passionate and evocative guide to the food of Spain. With fascinating insights into the different regions, histories and cultures at the heart of this country, The Food of Spain is a loving testament to that which binds it all together - the delicious food and recipes passed down through generations.
"The art of the larder" by Claire Thomson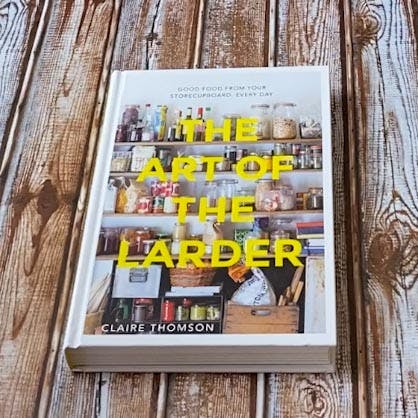 The Art of the Larder presents 150 dishes that offer everyday meal solutions, all with storecupboard basics at their heart. An organized, methodical and economical kitchen cupboard can be life-changing. Knowing that you can always have a simple, healthy, delicious meal at your fingertips will revolutionise how you cook and shop. Food writer Claire Thomson takes you through the essentials, from flours and grains, to pulses, pastas and spices, as well as dried fruits, nuts and seeds for instant dessert or breakfast solutions. By combining larder staples with a little fresh produce, you can enhance your dinner or just make a storecupboard supper from scratch.

"The science of spice" by Dr Stuart Farrimond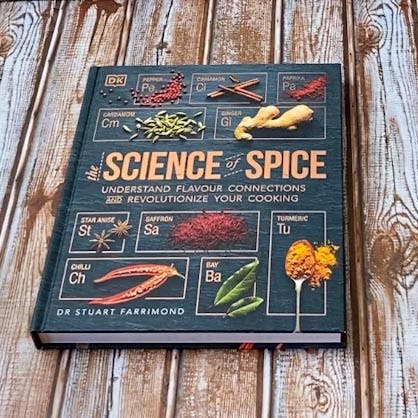 Spice up your home cooking! Taking the periodic table of spices as a starting point, this adventurous recipe book explores the science behind the art of making incredible spice blends to help you release the flavour in your dishes.
"The science of cooking" by Dr Stuart Farrimond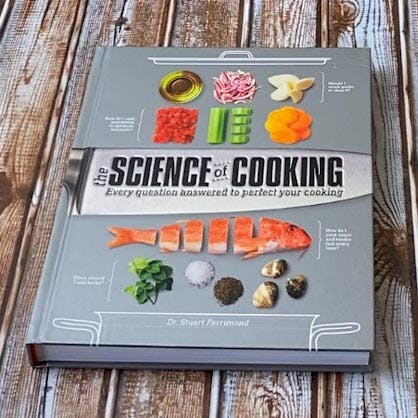 In The Science of Cooking, fundamental culinary concepts sit side-by-side with practical advice and step-by-step techniques, bringing food science out of the lab and into your kitchen. Find the answers to your cookery questions and get more out of recipes with intriguing chapters covering all major food types from meat, poultry and seafood, to grains, vegetables, and herbs. Why does chocolate taste so good? Is it OK to reheat cooked rice? How do I cook the perfect steak or make succulent fish every time? Perfect your cooking with practical instruction - and the science behind it.
"Japanese Patisserie" by James Campbell
Stunning recipes for patisserie, desserts and savouries with a contemporary Japanese twist. This elegant collection is aimed at the confident home-cook who has an interest in using ingredients such as yuzu, sesame, miso and matcha.
"12 Spanish recipes you will not forget" by Chef H Delgado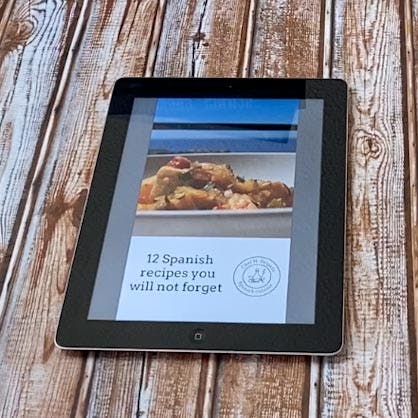 The selection of these 12 old recipes of humble origin tries to show the more representative products of my country. Olive oil, garlic, tomatoes, pimentón, pork meat, potatoes, and fish; make the Spanish gastronomy unique for its contrast.
You can get this last ebook for free and is my first ebook, and it is my welcome gift. Come and be part of our family.
Have a tasty day!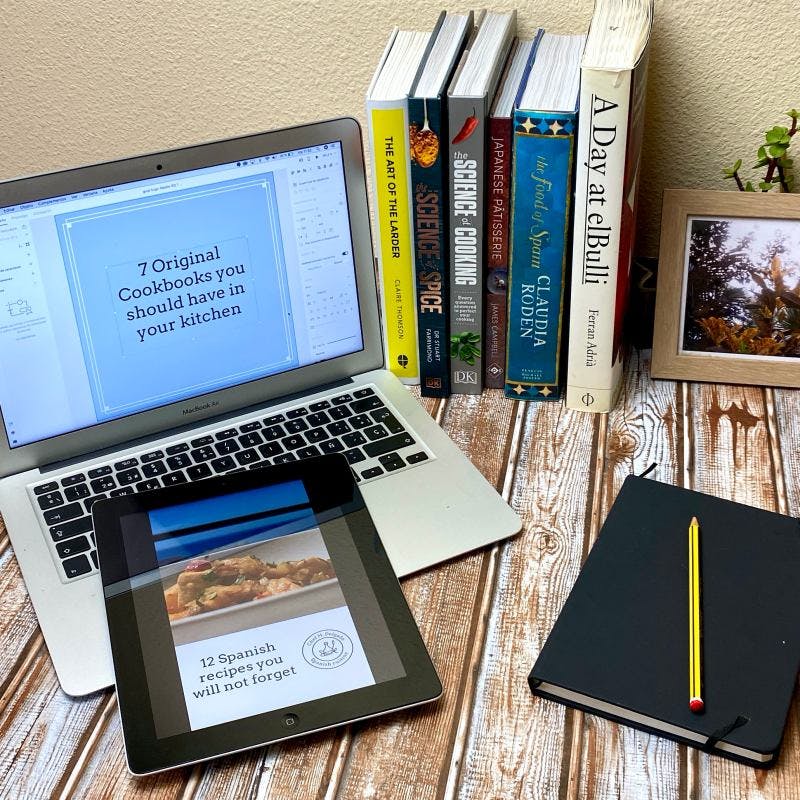 Links obtained in Amazon Associate Programme