Chicken noodles soup. A historical delicacy and almost a medicine
Hello everyone!
This week I bring you a delicious starter ideal for cold winter days. This traditional dish already was served in the 18th century at the restaurant "Champs d'Oiseau", the first known restaurant in European history.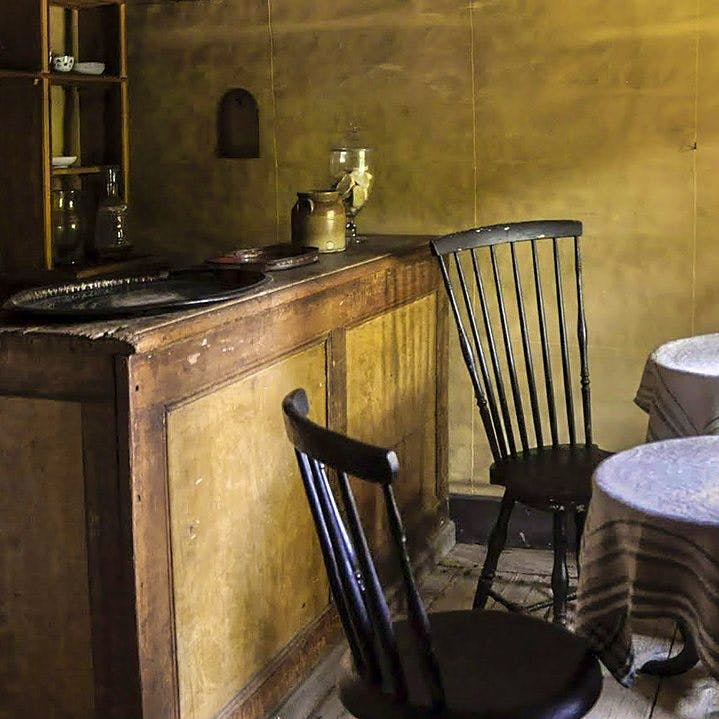 Chef Boulanger served restorative broths to restore the stomachs of his guests. These soups were nothing more than a mixture of vegetables and bitter herbs doctors used in the Middle Ages as medicine. Chef added a few ingredients to make the recipe more delicious and nutritive.

"veinte ad me omnes qui stomacho laboratis et ego restaurabo vos"
That means: "come to me, man with a tired stomach, and I will restore you". You could read these words at the entrance of the restaurant. Paris 1765.

Almost a medicine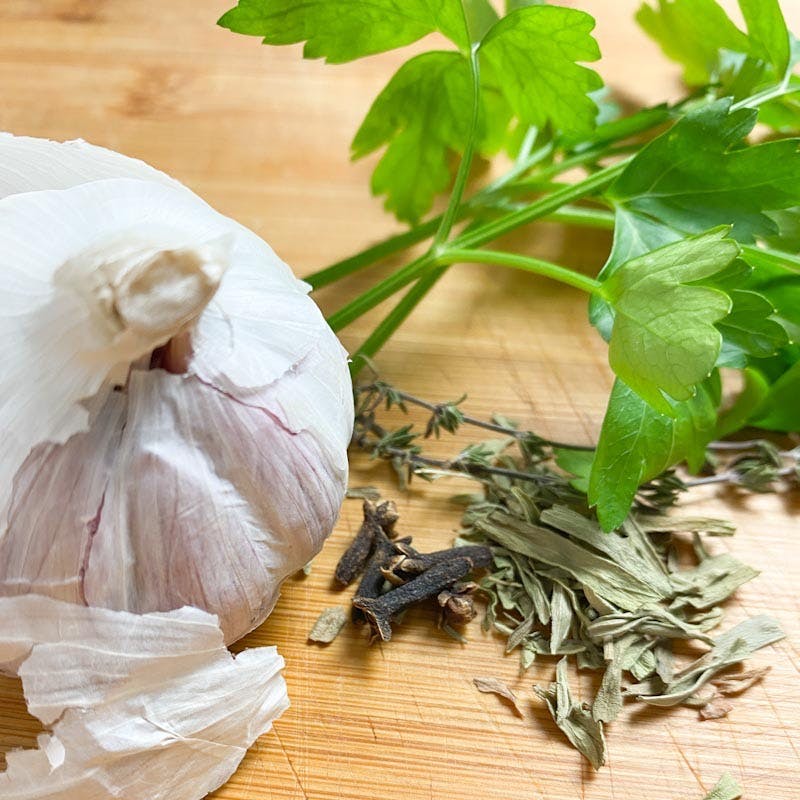 In the 12th century, the physicist and philosopher Maimonides recommended chicken soup to treat the common cold. Recent studies have shown that the philosopher was right. The scientific basis is that chicken soup hinders the movement of immune system cells called neutrophils, which go to infected sites and release enzymes that destroy viruses and bacteria, promote the release of mucus and attack the body's own cells, causing tissue inflammation. In this way, chicken soup would reduce the unpleasant symptoms of colds, reducing inflammation of the throat and nasal mucous membranes without reducing the antiviral activity of our immune system.

Recipe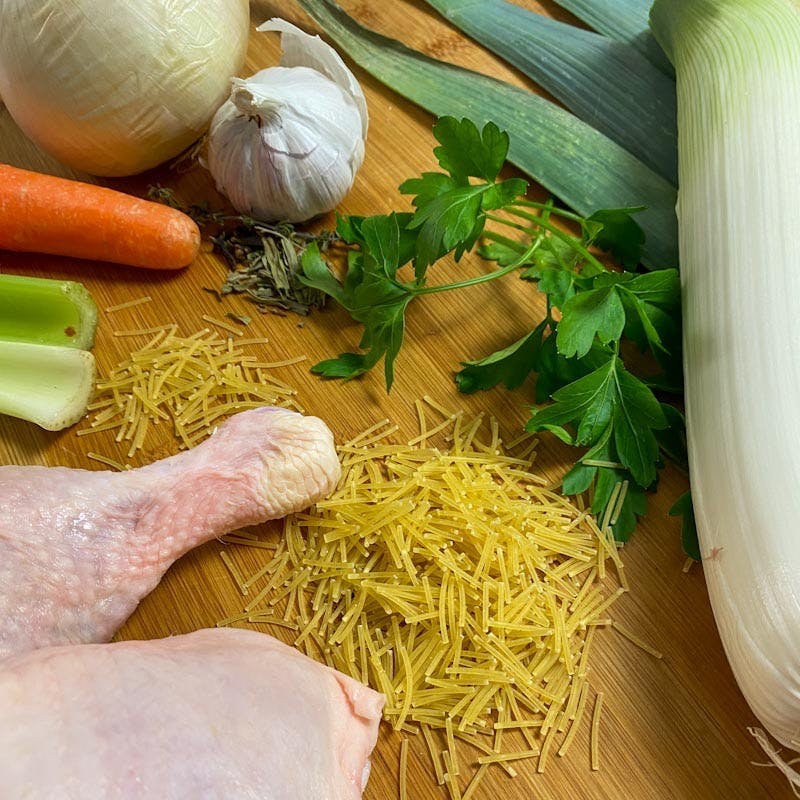 Beyond its health properties, Chicken soup can be a perfect starter for any table with various dishes. For example, it is very common in Spain to start the Christmas meal with a chicken soup or consommé to prepare the stomach and better digest what comes after.
Ingredients (Serves 4)
Water 3 L
Half Chicken
Carrot 3 u
Celery 2 steek
Leek 1 u
Onion 1 u
A head Garlic
Noodles 200 g
Salt
Cloves 4 u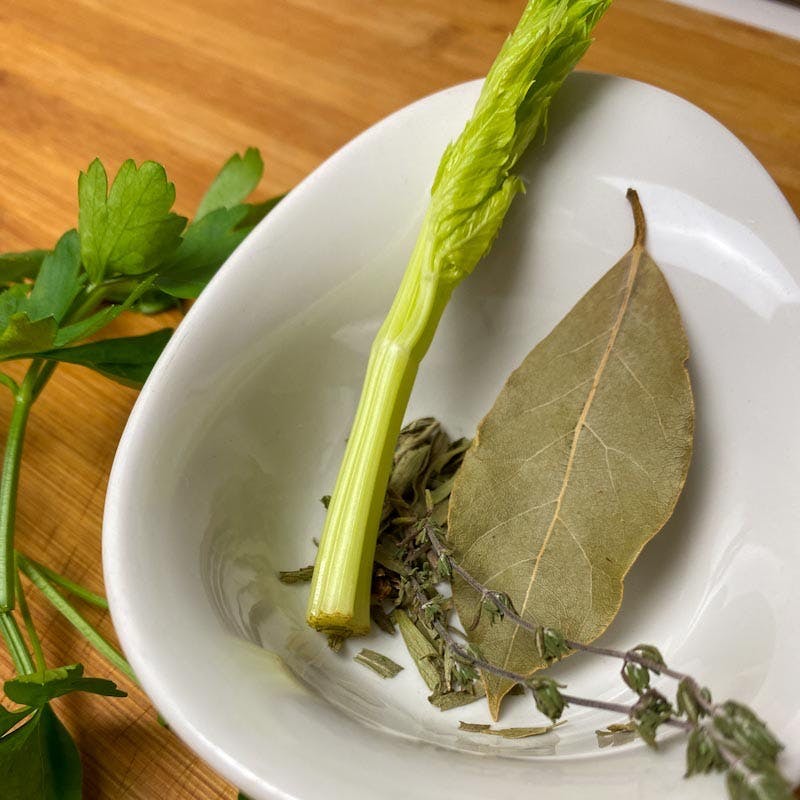 Bouquet Garni
A Bay leaf
A branch of Thyme
Parsley
Tarragon
A green celery
Preparation
First, prepare the chicken. Wash and blanch it in plenty of water for a minute to remove any impurities and traces of blood.
Take it out from the water and place it in a large pot with 3 litres of new cold water.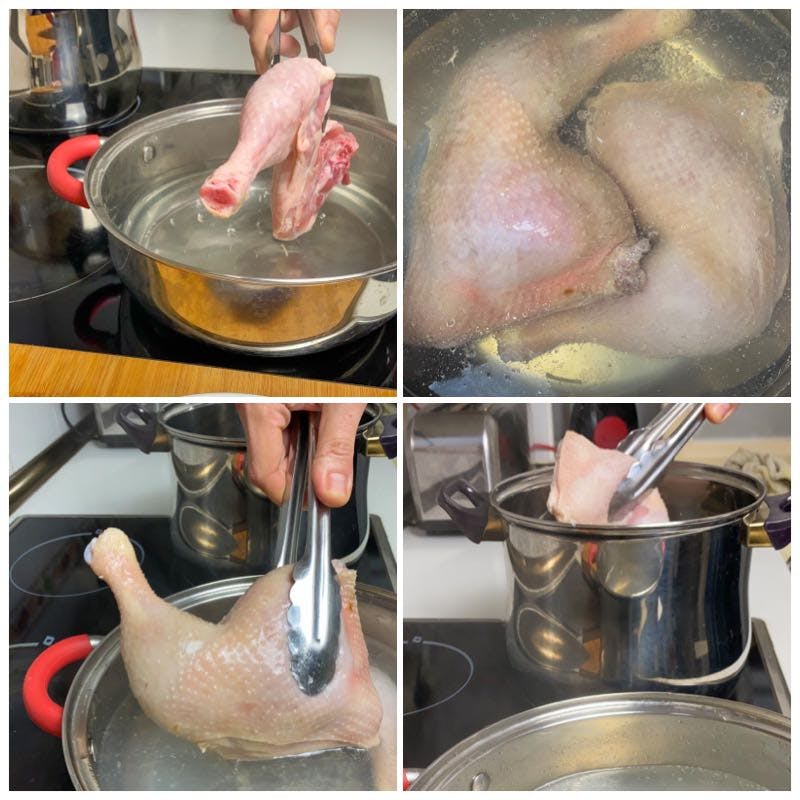 Add the vegetables washed and peeled into the pot.( Leek, carrot, onion, garlic and celery).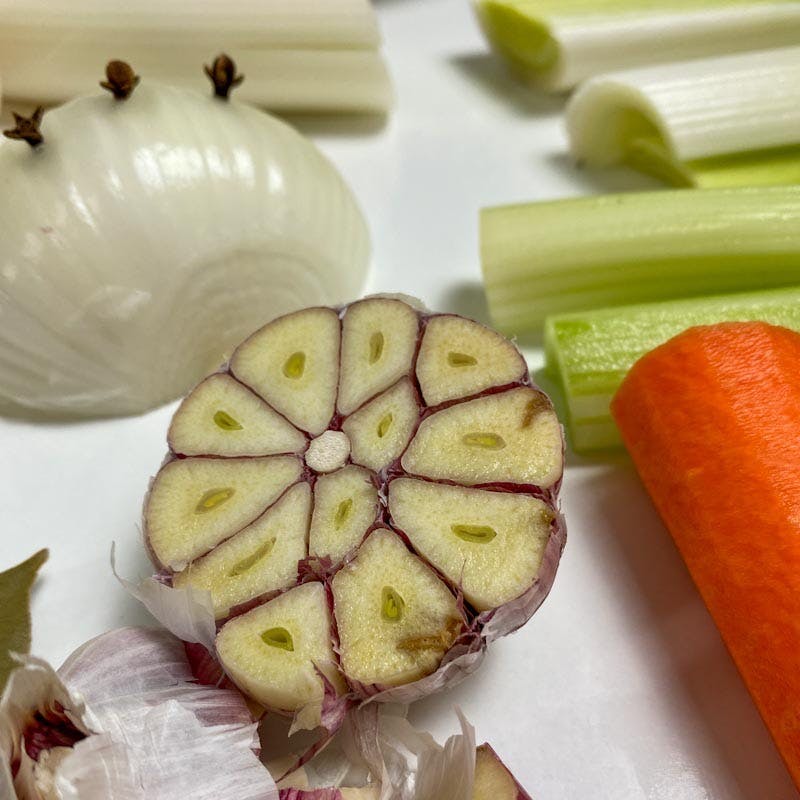 Set the pot over low heat and let it cook for two or three hours.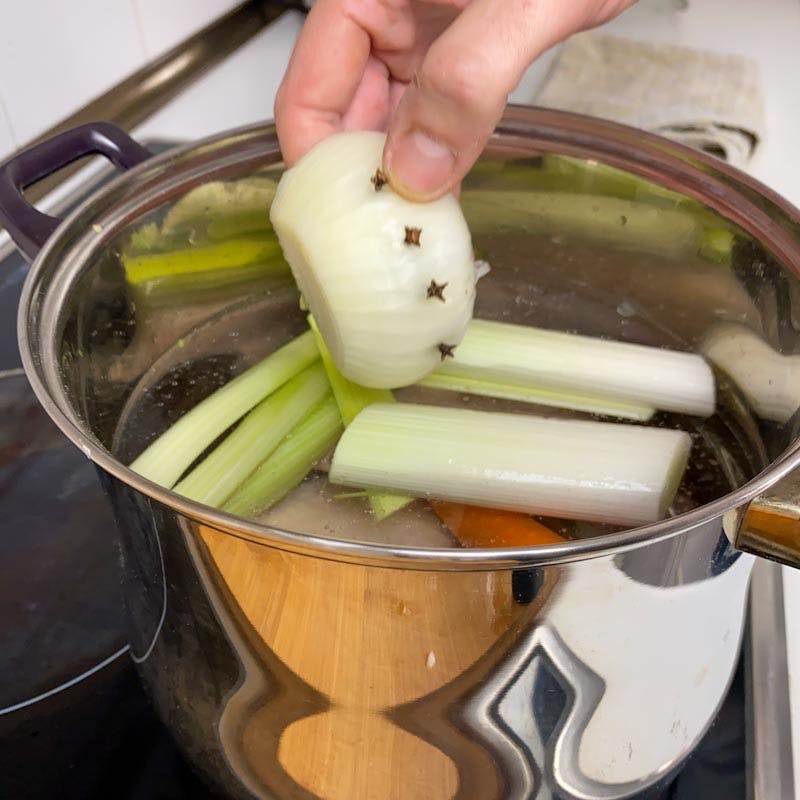 When it comes to the boil, you will notice that foam accumulates on the surface. Remove it with the help of a ladle as it appears. This will produce a clearer broth, free of fat and cleaner of aromas.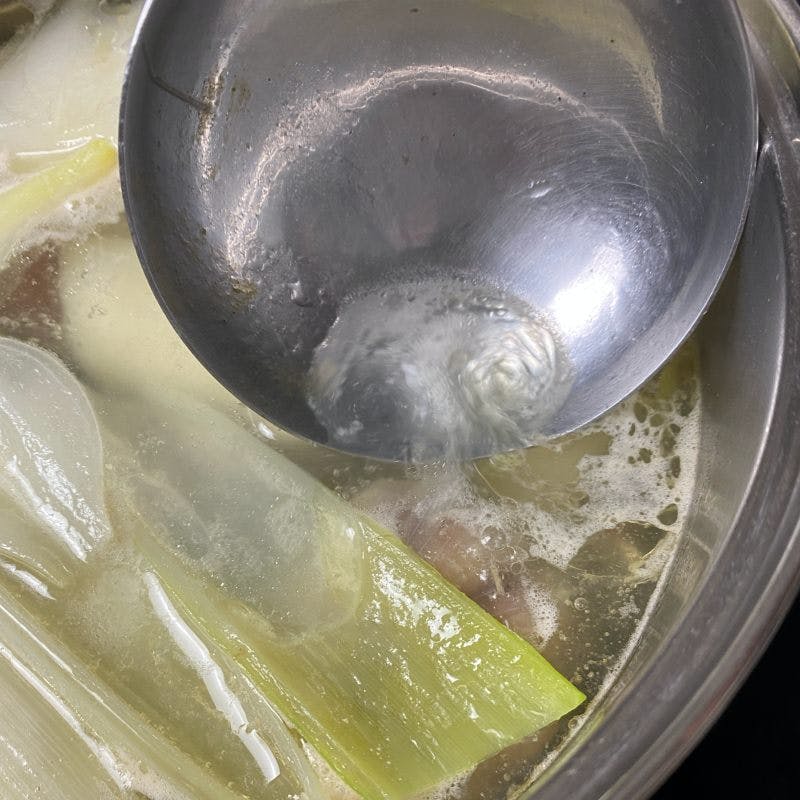 Fifteen minutes of remaining cooking time, add what in France is called "Bouquet Garni", a bunch of herbs that subtly flavour the chicken stock.
I have chosen bay leave, parsley, thyme and tarragon.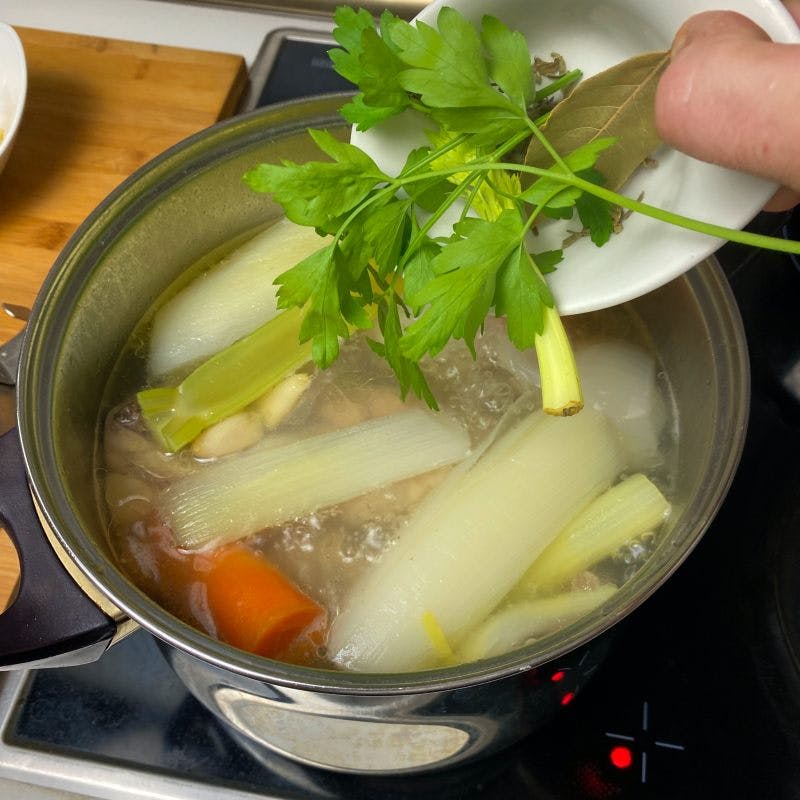 After those 15 minutes with the "Bouquet Garni" in and two hours of cooking, filter the broth and reserve the vegetables and meat.
This first broth, called white stock, chicken stock or "Fondo Blanco", can be used to prepare other dishes, such as sauces, creams or, as in this case, chicken soup.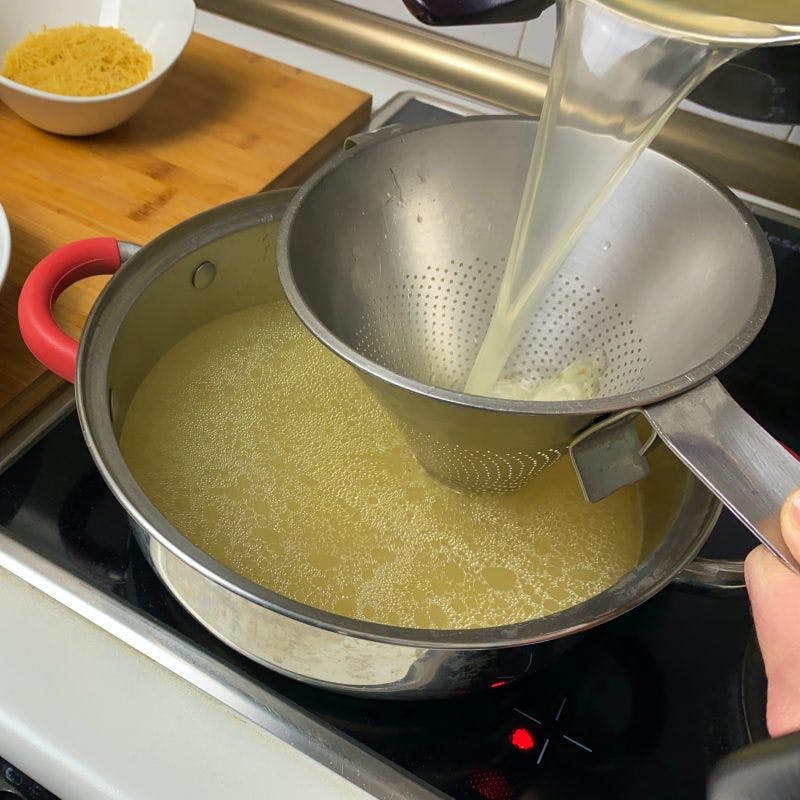 With the beef (dark) stock and the fumet, the chicken (white) stock is the most commonly used in today's kitchen for countless preparations.
Pour the filtered white stock into a new pot and cook it over medium heat during thirty minutes.
While reducing, cut the vegetables reserved into small cubes.
Do the same with the chicken meat.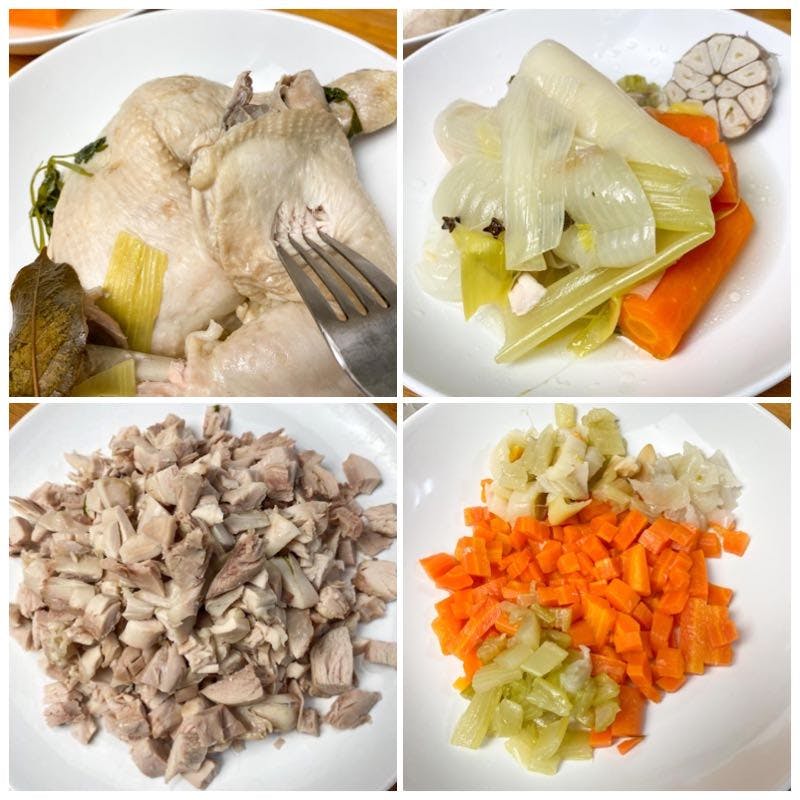 Add the vegetables , chicken and the noodles five minutes remaining to finish.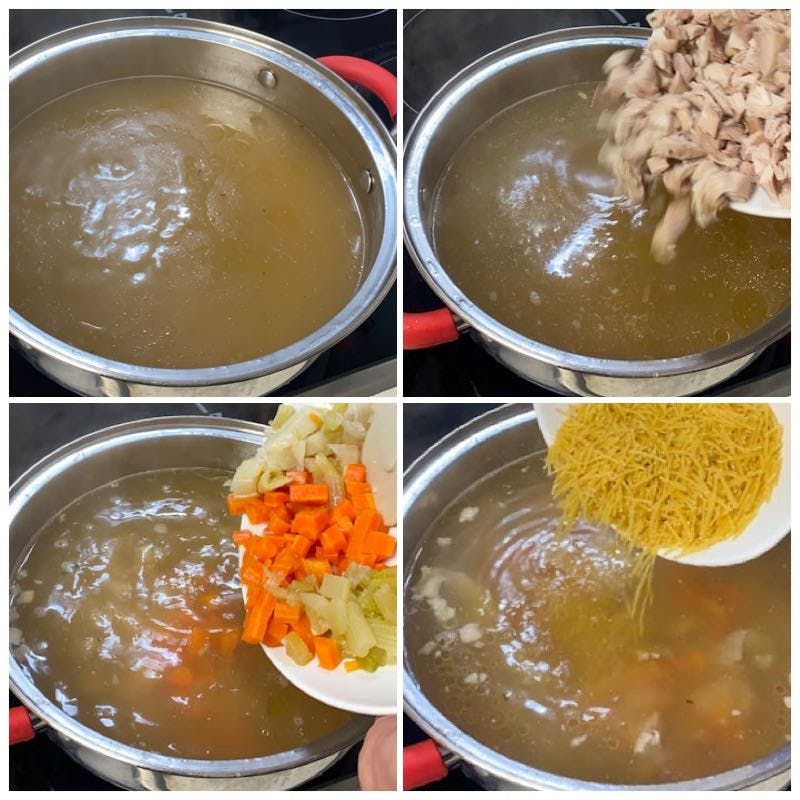 Add chopped parsley, salt and pepper to taste.
When is ready serve in a bowl and enjoy.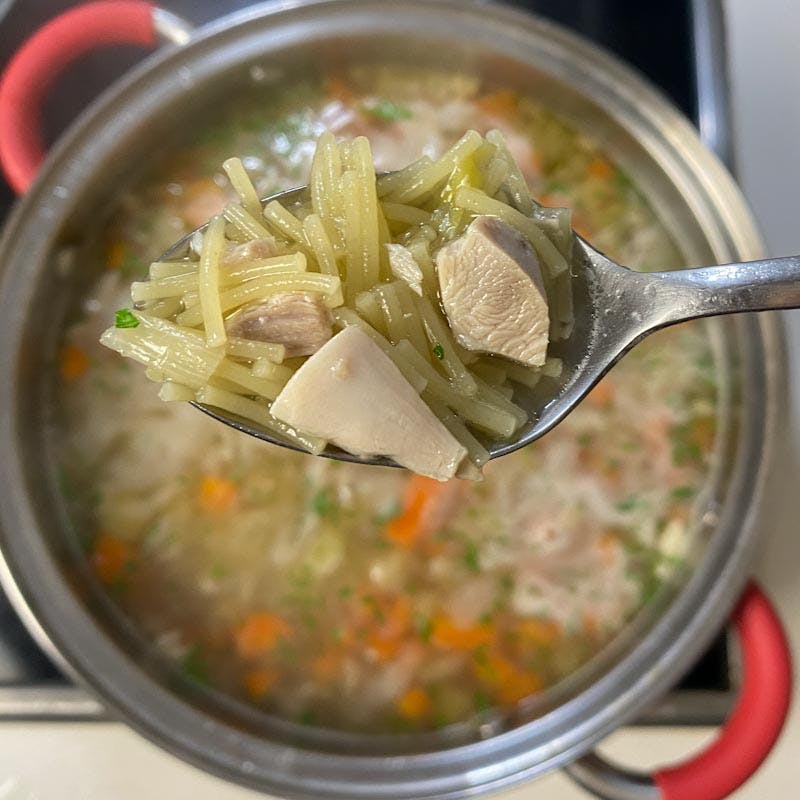 For me, there is nothing better than that feeling of comfort that comes when you are served the chicken soup piping hot, and you poke your nose in to discover the fantastic aromas. So I hope you will enjoy this restorative and delicious winter soup. And if you were cold, you would feel better after that.
Have a Tasty Day!