Anchovies marinated in lemon
Today I bring you a delicious and easy recipe to prepare. One of those summer tapas that you will find in many Spanish restaurants and bars.

We can find several recipes with fresh "boqueron" anchovy, but the most common are : in vinegar, cured and in olive oil "anchoa", fried, and my favourite anchovies marinated in lemon "Boquerones al Limón".
But before I start with the recipe, I want to tell you more about this summer seasonal oily fish.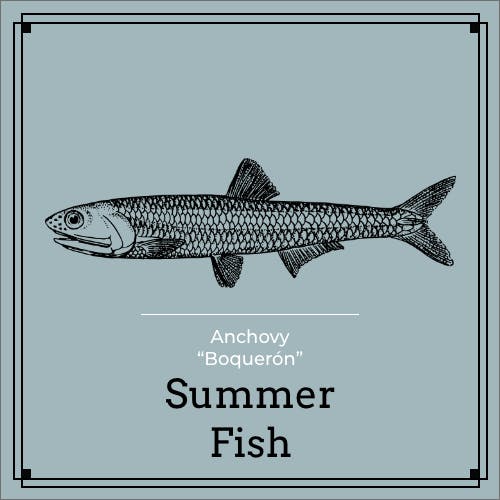 Its fishing dates back to Roman times. It is a very delicate fish, so it must be handled and stored very carefully. After the sardine, it is the most caught species on the Spanish coast in summer. Anchovy can live in waters with low salinity, such as river mouths, coastal lagoons and estuaries. It lives in waters with temperatures between 13 and 23ºC; hence it descends to deeper waters in winter.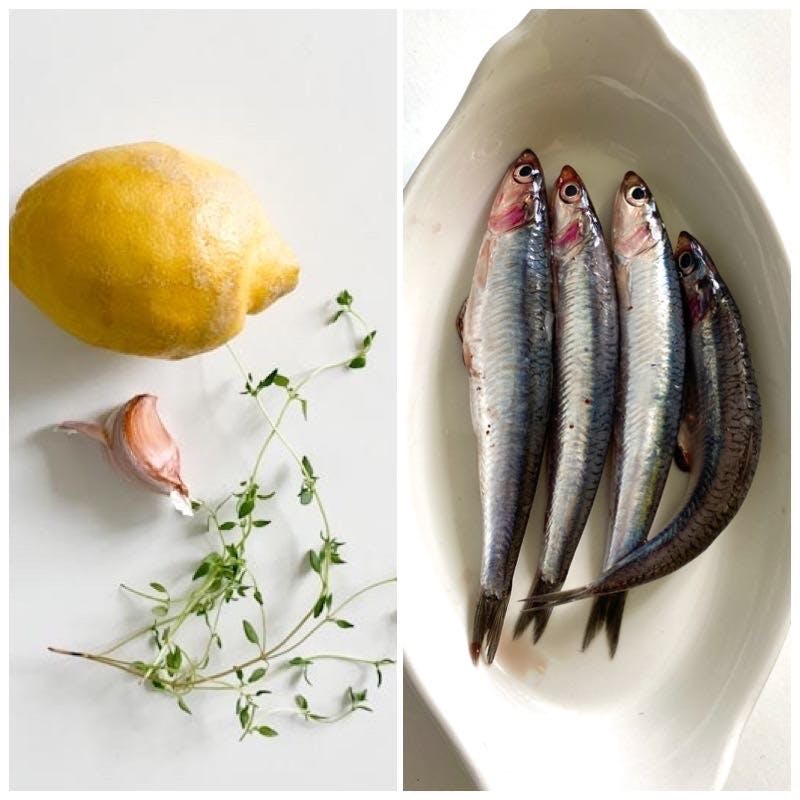 Ingredients
Anchovies 500 g
Salt
A clove of garlic
Juice of half lemon
Thyme 2 sprigs
Wheat flour 100 g
Chickpea flour 100 g
Olive oil 100 ml

Preparation
The first thing to do is to clean the anchovies. This process is very easy to do at home, but you will save time if you ask your fishmonger to do it.
Even so, I asked my fishmonger to clean them, but to leave four whole, so you can see how it is done.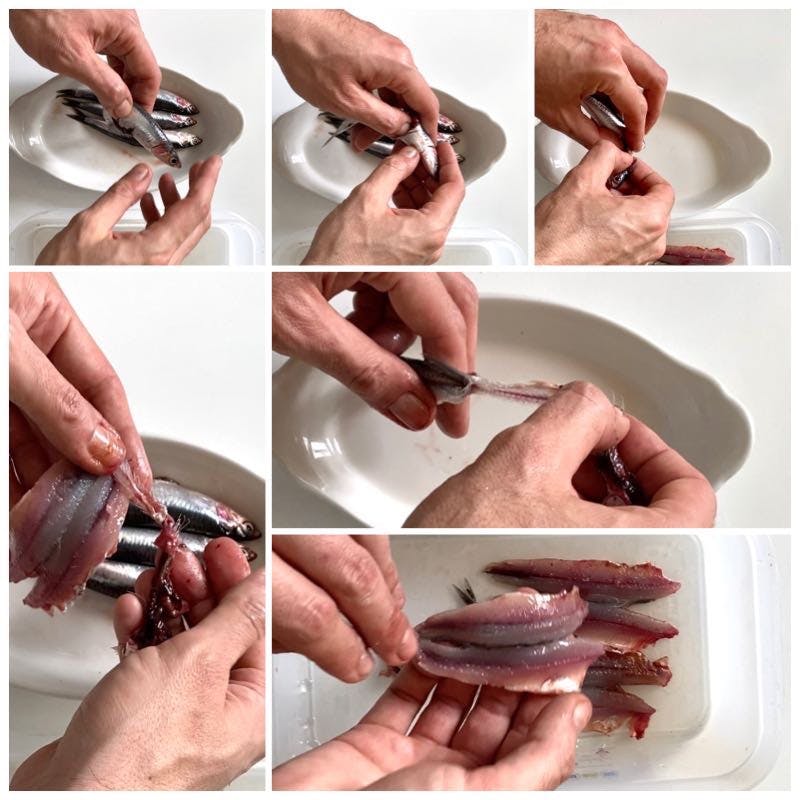 Now let's make the marinade.
In a mortar, add the garlic clove with the thyme, the lemon juice, a pinch of salt (teaspoon) and a little oil.
Crush everything in the mortar until the garlic is very fine.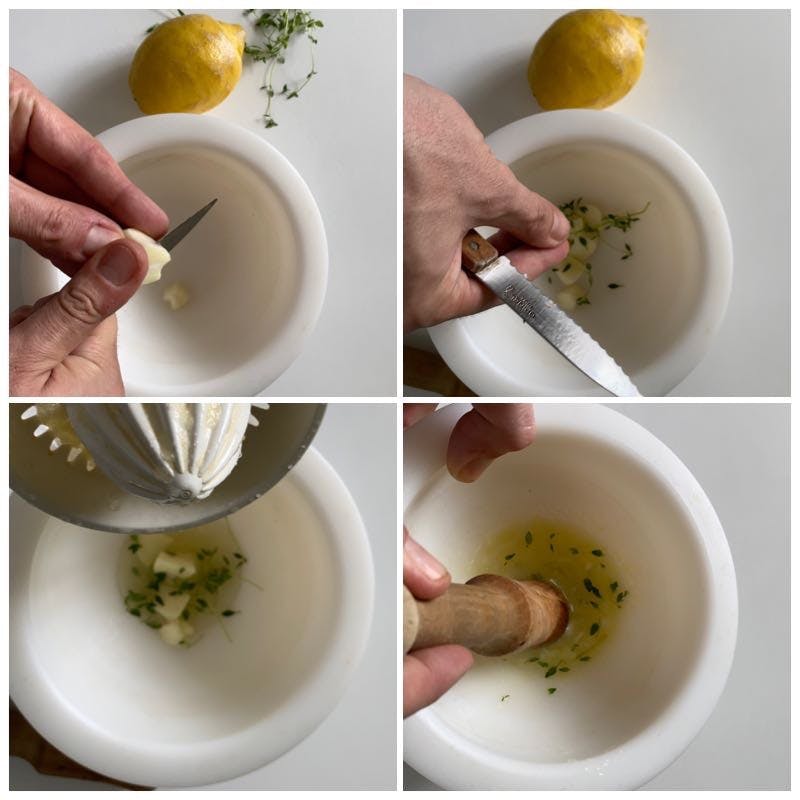 Add the marinade to the anchovies and mix them well to impregnate in all the anchovies.
Leave them in the fridge for half an hour for the marinade to take effect.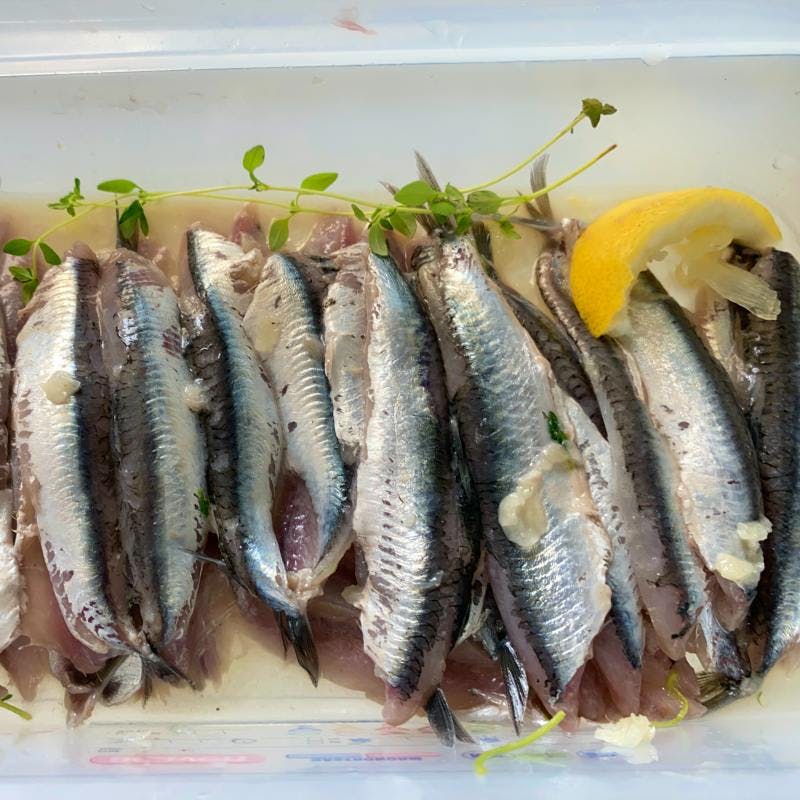 Now it's time to prepare the flour and the frying pan.
Pour the oil in a frying pan and put it over high heat.
Mix the two flours in a container and leave it near the frying pan.
Retrieve the anchovies, and remove all the liquid (lemon juice).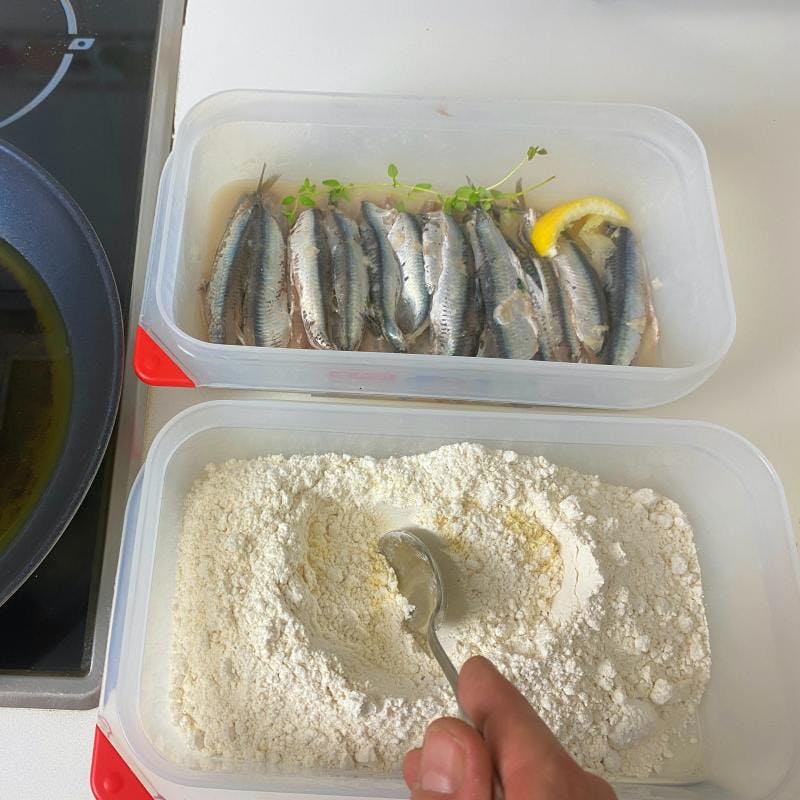 When the oil is hot (about 170 degrees), take an anchovy, dip it in the flour on both sides and fry it carefully. Do the same with the rest of the anchovies.
When the pan is full of anchovies, and they browned, turn them over with the help of a spatula.
Finish frying and remove them on a plate with absorbent paper. Cook them for about one minute on each side.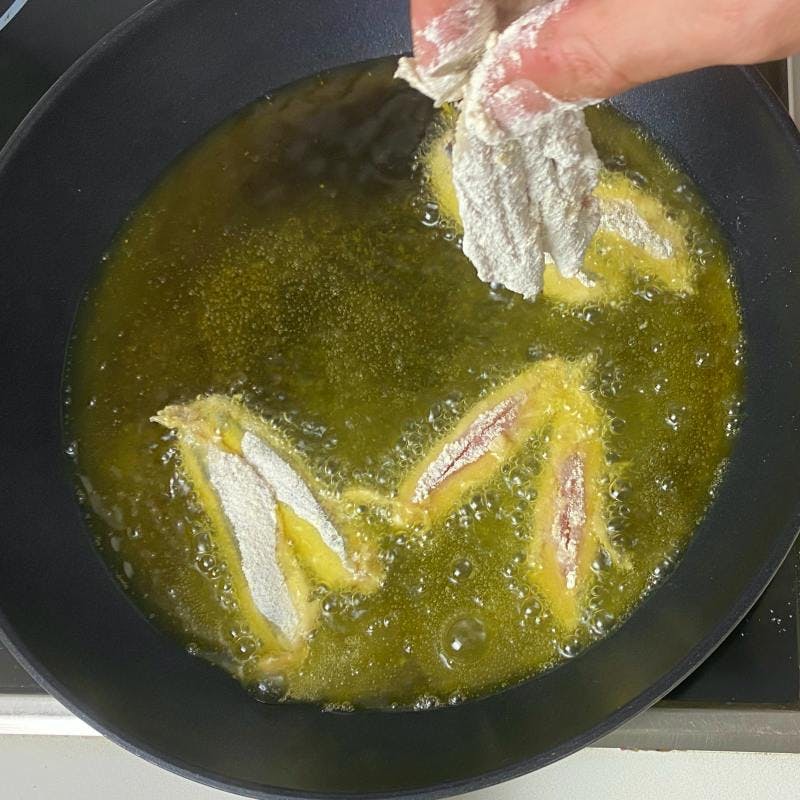 Click the photo and watch the video
Then it's time to present them on a plate. As I always say, create your own way of serving, however you like, is probably the best way. I have opted for simplicity because I think the anchovies are beautiful on their own. They were delicious!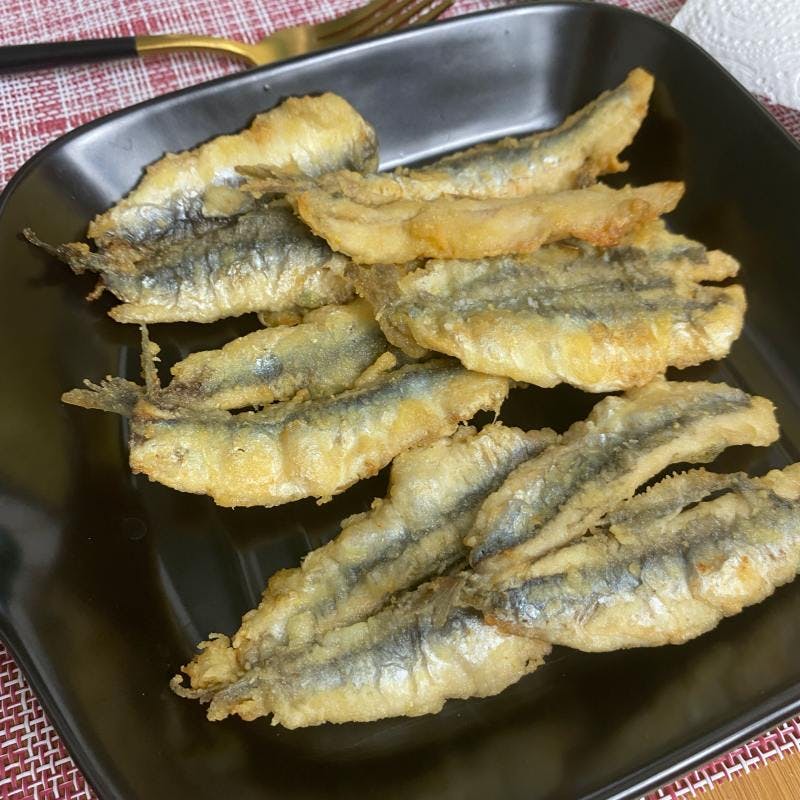 Well, friends, I hope you are having a great summer and that you all enjoy a good meal with friends and family.
Have a tasty summer!